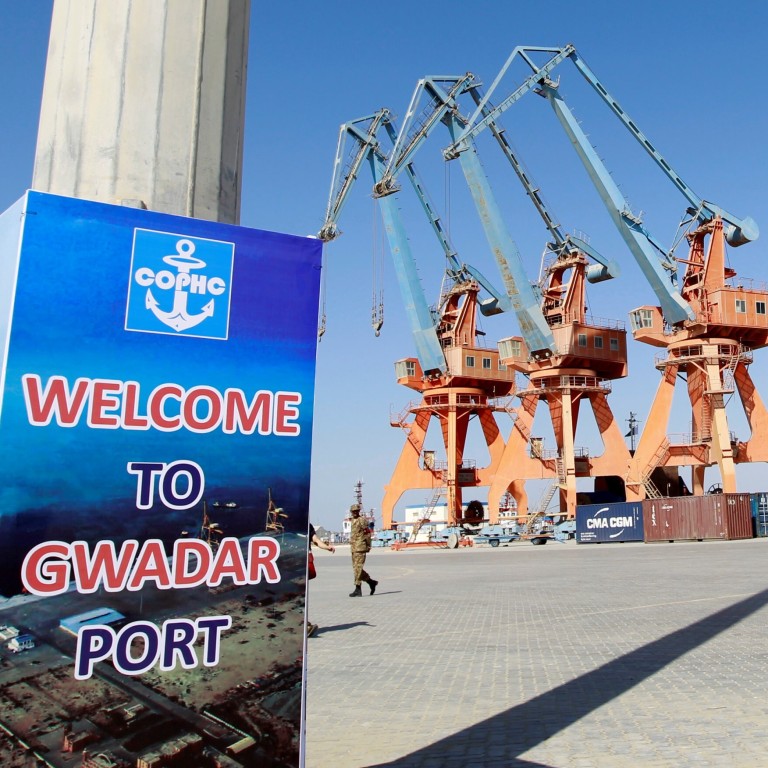 Pakistan seeks peace with Balochistan rebels, with China and Afghanistan on its mind
The insurgency in Balochistan and conflict in Afghanistan are stymying development activity in a key area for Beijing's Belt and Road projects
Pakistan wants the Taliban to restrain the Afghanistan-based TTP jihadists, who are allied with Baloch rebels, from waging cross-border attacks amid the US army pull-out
On Wednesday, nine Chinese workers were among 13 people who died, when a
blast on a bus
they were travelling on sparked a fire, sending the vehicle plunging into a ravine. A local government official told AFP that a further 28 Chinese nationals were injured. No group has taken responsibility for the attack.
While Pakistani officials said they were investigating the incident, Chinese officials said they believed it was an assault on their nationals. The workers consisted of engineers, surveyors and mechanical staff on their way to the World Bank-backed Dasu Hydropower project in Khyber Pakhtunkhwa province in northwest Pakistan.
In April, the Afghanistan-based Tehreek-e-Taliban Pakistan (TTP) jihadists – who are believed to have formed a tactical alliance with Baloch rebels in recent years – claimed responsibility for a
suicide blast
at a hotel hosting China's ambassador to Pakistan Nong Rong in Balochistan in April. The diplomat was not hurt.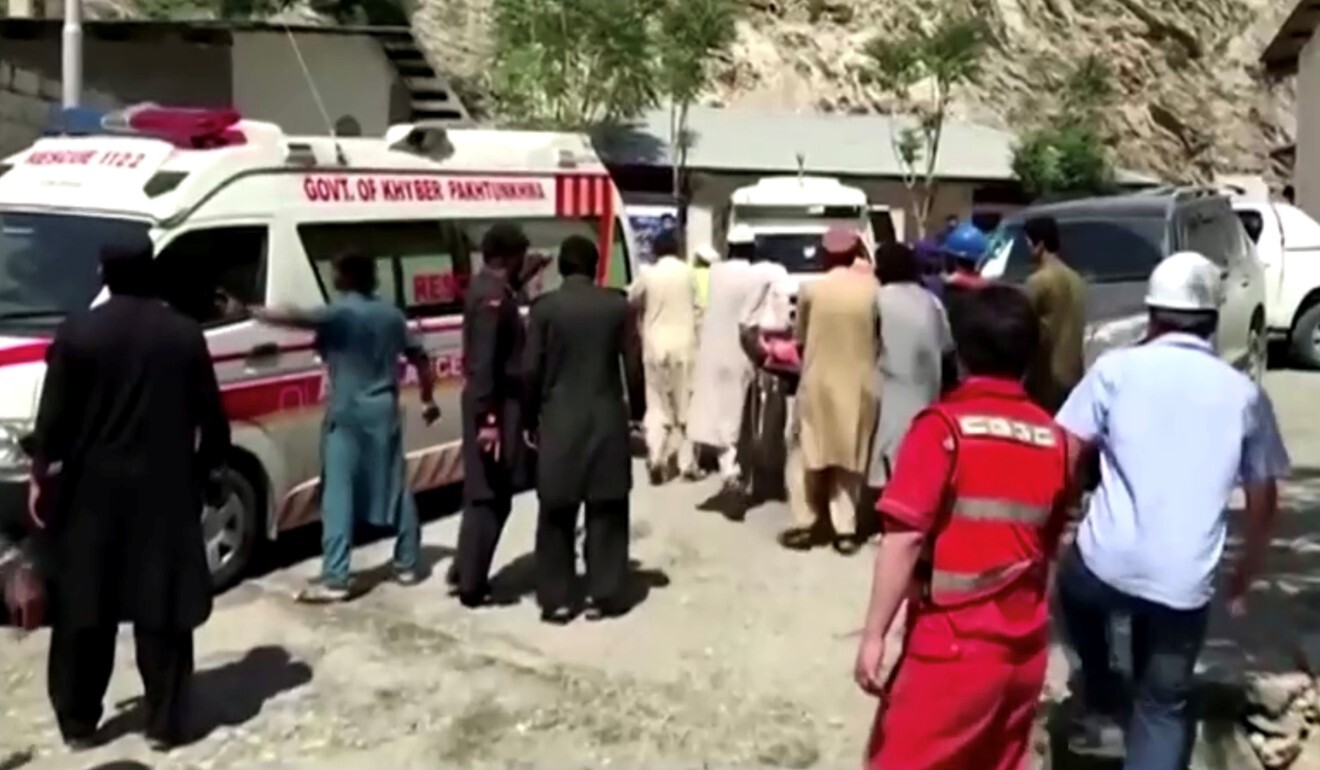 Khan's move to engage Baloch rebels had prompted speculation among some analysts that Chinese envoys would be asked to speak to Baloch political leaders exiled in
Britain
and
Switzerland
.
Beijing was said to have engaged with rebel leaders at Islamabad's request during a failed attempt at rapprochement in 2015, when the CPEC was launched.
But Zhou Rong, a senior fellow at Renmin University of China's Chongyang Institute for Financial Studies, said it was highly unlikely that Beijing would act as an intermediary between Islamabad and the separatists, adding that China would only deal with the Pakistan government.
"Given the number of ethnic and religious disputes in Pakistan, China is not interested in participating in such negotiations. There is no benefit for China to interfere," he said.
"The main problem with Balochistan is that they are seeking independence," said Zhou, referring to the Balochistan Liberation Army, which Pakistan designated as a terrorist organisation in 2006. It is one of four rebel groups allied under the Baloch Raaji Ajoi Sangar (BRAS) umbrella since 2019.
"It is impossible for the Chinese government to participate in negotiations with any force that seeks to divide the nation," Zhou said, adding that Beijing did not have a direct relationship with any of the nationalist or insurgent groups in Balochistan.
While Chinese state-owned enterprises have built power plants to end Pakistan's power shortages, and motorways to improve overland connectivity between China's westernmost province of
Xinjiang
and Gwadar, the insurgency in Balochistan – and conflict in Afghanistan – has stymied development activity in the province and, in turn, the port's emergence as a gateway for trade with Central Asia.
Islamabad's deployment of 60,000 troops have failed to deter the insurgents, who have launched their attacks with increasing frequency and lethality from bases in southern Afghanistan and Iran. They have been targeting southern areas of Balochistan where CPEC roads meant to connect Gwadar port to the national highway network are under construction.
Shortly after it was formed, the BRAS attacked the Chinese consulate in the populous port city of Karachi and has since carried out several other attempts to murder Chinese businessmen there.
But Zhou argued that China's economic presence in Balochistan, including Gwadar port – which links
Xinjiang
province to the Arabian Sea – and other mining projects, were aimed at benefiting the Balochistan people.
"As for whether the local nationalists can understand, this is not something the Chinese government can intervene in," Zhou said. "This should be a matter of discussion between the Pakistani government and the Baloch people."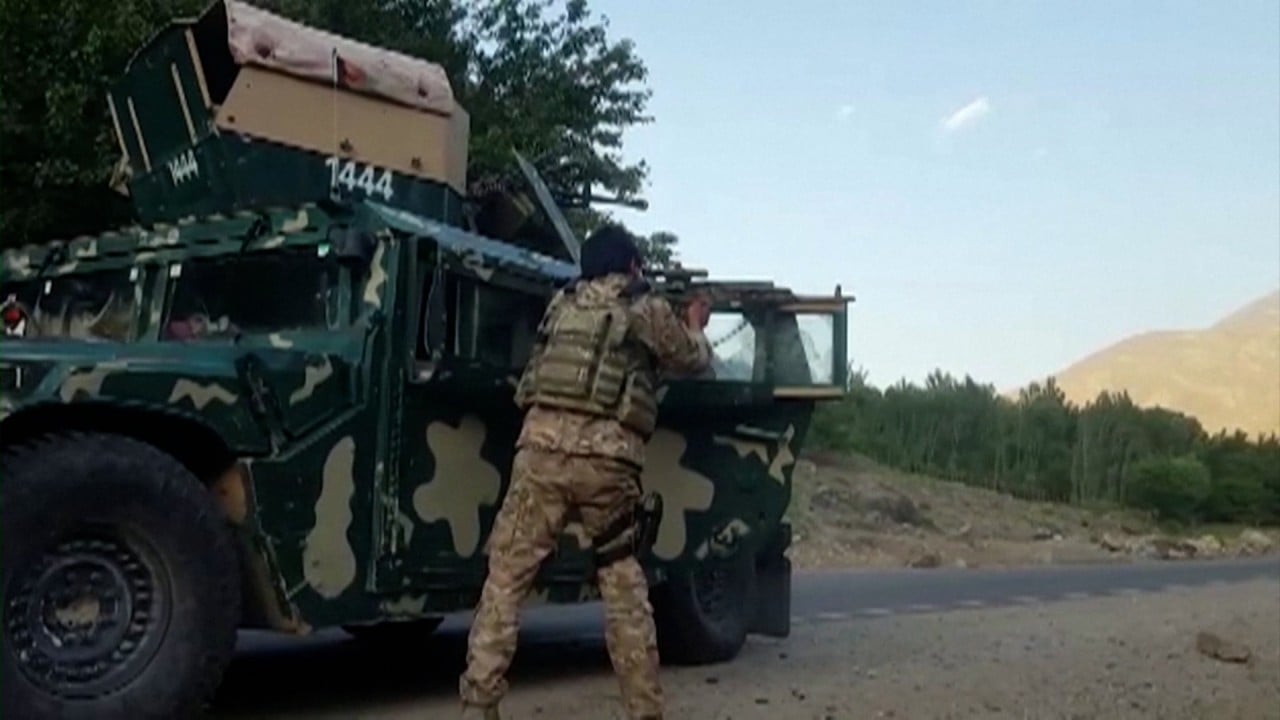 03:56
Civil war looms in Afghanistan as UK ends military mission, but Beijing extends a hand
Civil war looms in Afghanistan as UK ends military mission, but Beijing extends a hand
Doubt prevails
But scepticism towards Islamabad's Balochistan peace plan prevails, largely due to Khan's move to assign the job of reaching out to separatists to Shahzain Bugti, the estranged grandson of the late ex-governor of Balochistan, Nawab Akbar Bugti, who was killed by Pakistani forces in 2006 after launching the ongoing insurgency.
The elder Bugti's favourite grandson, Geneva-based Brahamdagh Bugti, heads the banned Baloch Republican Party (BRP), the political wing of the Baloch Republican Army – a component of the BRAS rebel alliance.
Sher Mohammed Bugti, a Geneva-based spokesman for the BRP, said Shahzain Bugti's appointment "shows the inexperience and non-seriousness of the state authorities".
"Why would anyone talk to someone who doesn't even have basic understanding of the real problems of Balochistan? It is a joke!" he said in a Twitter post.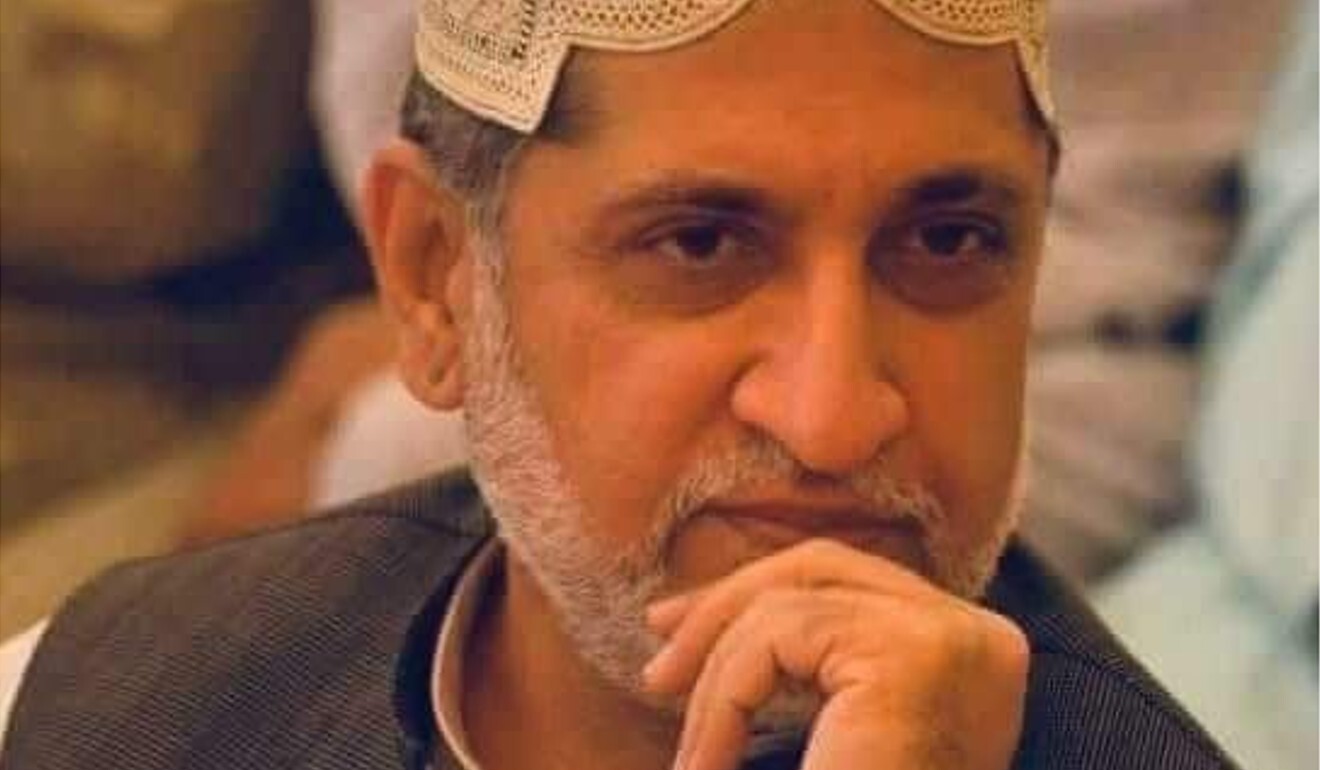 Akhtar Mengal, a mainstream Baloch politician seen as straddling the divide between the government and the rebels, said he did not believe the "real forces" in Balochistan – an allusion to Pakistan's military and the politicians who support it – wanted a negotiated political solution to the insurgency.
These were only taking place because of "the changing situation in the region", he said, referring to the withdrawal of US-led Nato forces from Afghanistan.
He said resentment among ethnic Baloch towards the Pakistani state had reached alarming levels because of the widespread incidence of enforced disappearances and other gross human rights violations by the security forces and allied pro-state militias.
Responding to the government's description of rebels as angry but reconcilable, Mengal said "every segment" of Baloch society was angry with Islamabad because of its zero-tolerance policy towards dissent.
Lahore-based analyst Najam Sethi, an erstwhile left-wing activist who stood trial for treason in the 1970s for opposing the overthrow of an elected nationalist provincial government in Balochistan, said Pakistan's government sees the US military pull-out as an opportunity to persuade the Baloch rebels to lay down their arms and rejoin mainstream politics.
Appearing on a YouTube chat show on Monday, Sethi said Baloch rebels operating from camps in southern Afghan provinces like Kandahar could soon find themselves in territory seized by the Taliban, which has been unofficially supported by Pakistan's powerful military.
The status of the Baloch rebels, as well as the Afghanistan-based Tehreek-e-Taliban Pakistan (TTP) jihadists they are believed to have formed a tactical alliance with in recent years, are a critical component of ongoing negotiations between Islamabad and the Afghan Taliban, Sethi said.
Pakistan wants the Taliban to restrain the TTP and Baloch rebels from launching cross-border attacks which have markedly intensified since President
Joe Biden
announced the
US pull-out
in April, happening on a practically daily basis throughout June and early July.
In March, Islamabad joined the US, Russia and China in voicing its outright opposition to the Taliban seizing power through military means and establishing an Islamist emirate that would inspire similar movements in the Central Asian states and
Xinjiang
, as well as the TTP.
Sethi said Islamabad had warned Taliban leaders that it would not be willing or able to prevent US forces based in the Gulf from using Pakistani airspace to mount aerial attacks on Taliban forces if they attempted to seize control of major cities in Afghanistan that they have surrounded and cut off from Kabul in the last two months.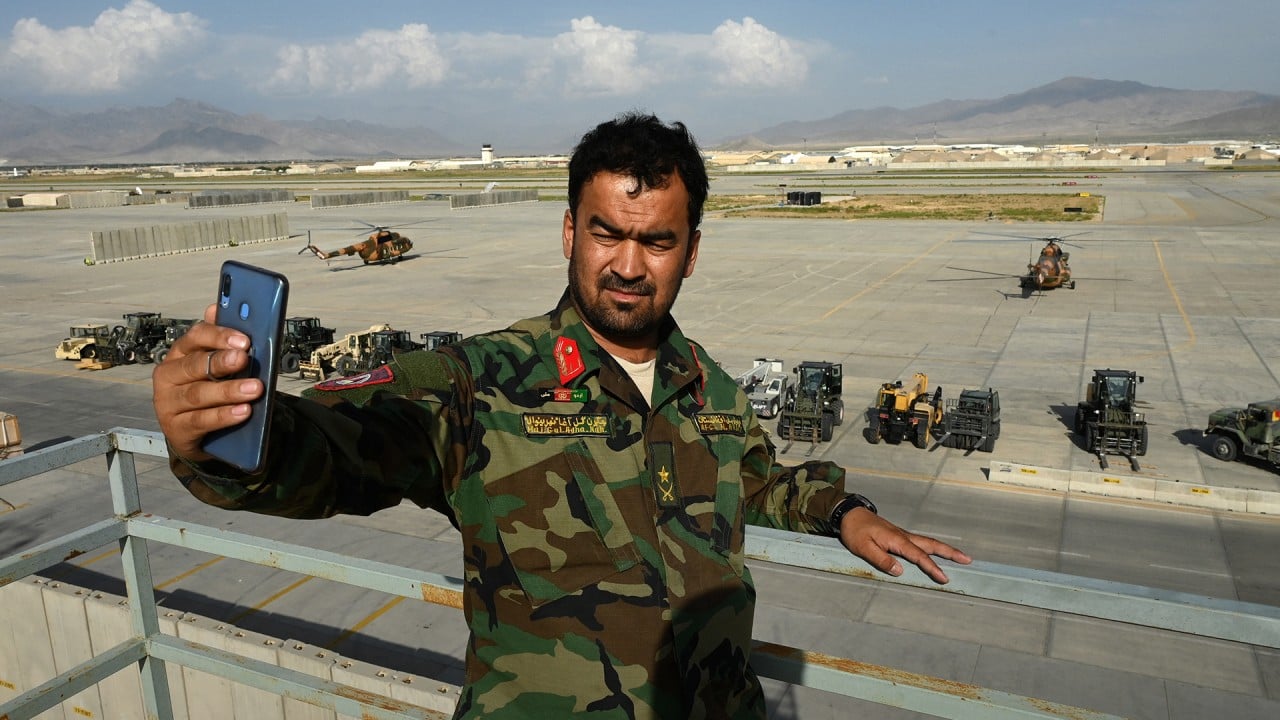 02:43
US troops leave Afghanistan's Bagram airbase without notifying new Afghan commander
US troops leave Afghanistan's Bagram airbase without notifying new Afghan commander
Hostile neighbours
At the same time, Pakistan will need to contend with the possibility of covert support for Baloch separatists by India and Afghanistan's beleaguered government in Kabul. Some analysts see this alleged support as revenge over Pakistan's backing for both the Taliban and jihadists fighting New Delhi in disputed Kashmir.
Islamabad has routinely painted the separatists as proxies for its hostile neighbours, ever since the arrest of an alleged Indian spy, Kulbushan Jadhav, at an Iranian border crossing into Balochistan in March 2016.
"It may be that they had grievances in the old times and may have been used by other countries … India may have used them to spread chaos but the situation is no longer the same," Khan said during a July 5 visit to Gwadar, where he inaugurated the extension of an industrial free zone near the Chinese-run port.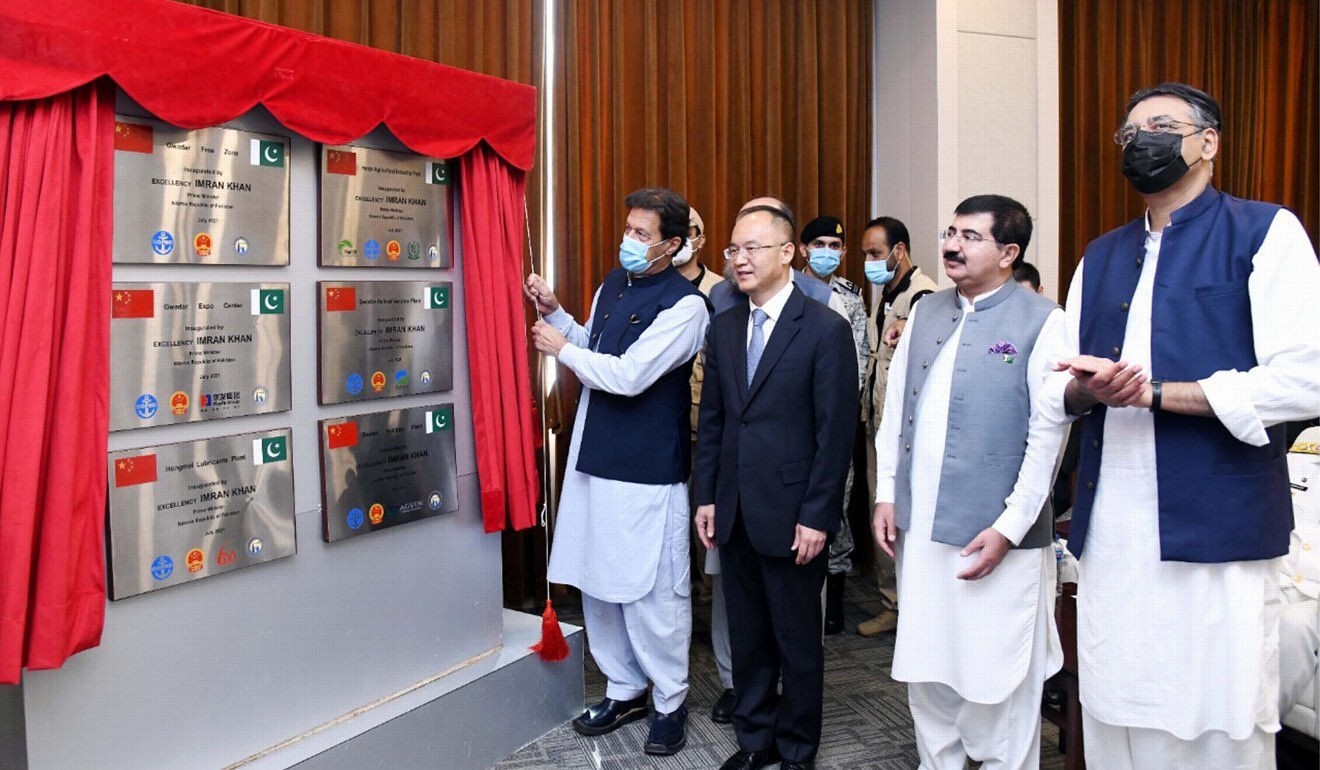 Information Minister Fawad Chaudhary subsequently said the government would not talk to separatists "associated with India", seemingly ruling out the four main rebel groups allied under the BRAS umbrella.
Increasingly though, strong US opposition to China's growing role in the region and the CPEC in particular is also fuelling widespread suspicion within Pakistan's security establishment and among its analysts that Washington, too, may be quietly providing some support to the Baloch rebels – if not directly then through Afghanistan's National Directorate of Security.
This is something China would need to be mindful of, observers said.
Abbas Nasir, a London-based analyst and former executive Asia-Pacific editor for the BBC World Service, said if China wanted long-term engagement with Pakistan via Balochistan for its Belt and Road Initiative, it would need to "prevail on its allies in the Pakistan military to reach a negotiated settlement with estranged Baloch leaders or the … conflict will continue and have an adverse impact on the CPEC".
"Baloch buy-in is very vital," he told This Week in Asia. "With so many powers hostile to both Pakistan as well as expanding Chinese influence in the region, it would be foolish to hand over the weapon of a slighted and deprived Baloch nation subjected to atrocities over to the 'enemies'."