India
Get more with myNEWS
A personalised news feed of stories that matter to you
Learn more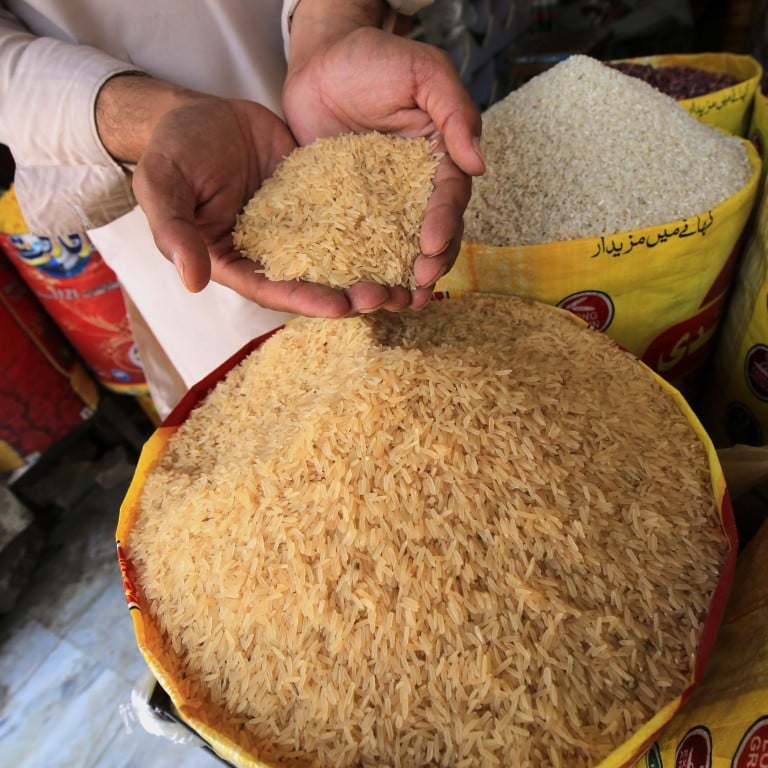 The battle over basmati rice: why India and Pakistan may both claim the trademark
The fragrant rice is a staple in Indian cooking and has historically been grown in the Himalayan foothills, but a dispute has been bubbling over
Pakistan complained after India applied for EU rights to use the term, but analysts say it should be a joint claim as basmati is common heritage
At an Indian restaurant in Amsterdam, Peter Hoffman, a German who works in logistics in the Netherlands, looks forward to his weekly meal. He orders yellow dal (lentils), fragrant, steamed basmati rice and aloo jeera (potato curry) – comfort food at its best.
"I just love the steamed basmati rice which is so fragrant and tastes divine with a simple yellow dal-though there are fancier dishes that one can have, this simple food appeals to me every time," he says.
Little known to him, the long grain rice on his plate has travelled a long way and has a rich history, cultivated and nurtured only in a particular region of two Asian countries.
It is loved for its nutty fragrance, taste and fluffy texture, and is a staple in Indian cooking and restaurants around the world serving Indian food, as well as in the Middle East and Iran. The rice is used by professional chefs and home cooks for everything from special biryanis at celebrations and weddings to simple steamed rice with lentils.
"Long grain, good quality basmati rice not only makes biryani authentic, but also adds a unique flair to dishes like kadhi chawal [rice and a yogurt curry], rajma chawal [beans and rice] and chole chawal [chickpeas gravy and rice]. As a chef I am always trying to get better varieties from the market," says Delhi-based executive chef Ashish Bhasin.
India is the largest producer of basmati rice, accounting for 70 per cent of the world's production. It exported 4.45 million tonnes of basmati rice in 2019, with the biggest market being Iran. Europe is also one of the largest importers, where it is widely sold in supermarkets and used in Asian restaurants. European demand for basmati rice is expected to reach US$615 million by 2023.
In the last few years, bitter rivals India and Pakistan have been at loggerheads over exclusive rights to the title of 'basmati rice' in the European Union. Pakistan has expanded its basmati exports to the bloc as India faces difficulties in meeting stricter EU pesticide standards – especially Tricyclazole, a fungicide used to protect the paddy crop from a disease called 'blast' – as well as contending with US sanctions on Iran, the main importer.
In July 2018, India applied for Protected Geographical Indication or PGI status for basmati rice before the EU's Council on Quality Schemes for Agricultural Products and Foodstuffs. PGI status grants intellectual property rights for products linked to a geographical area, such as Stilton cheese and Darjeeling tea. PGI status would give India sole ownership over the name and ensure a protected market.
Pakistan, which is the second-largest basmati rice exporter to the EU, reacted to the move, saying it would adversely affect its export business and livelihoods. The Rice Exporters Association of Pakistan (REAP) submitted a notice of opposition to the EU.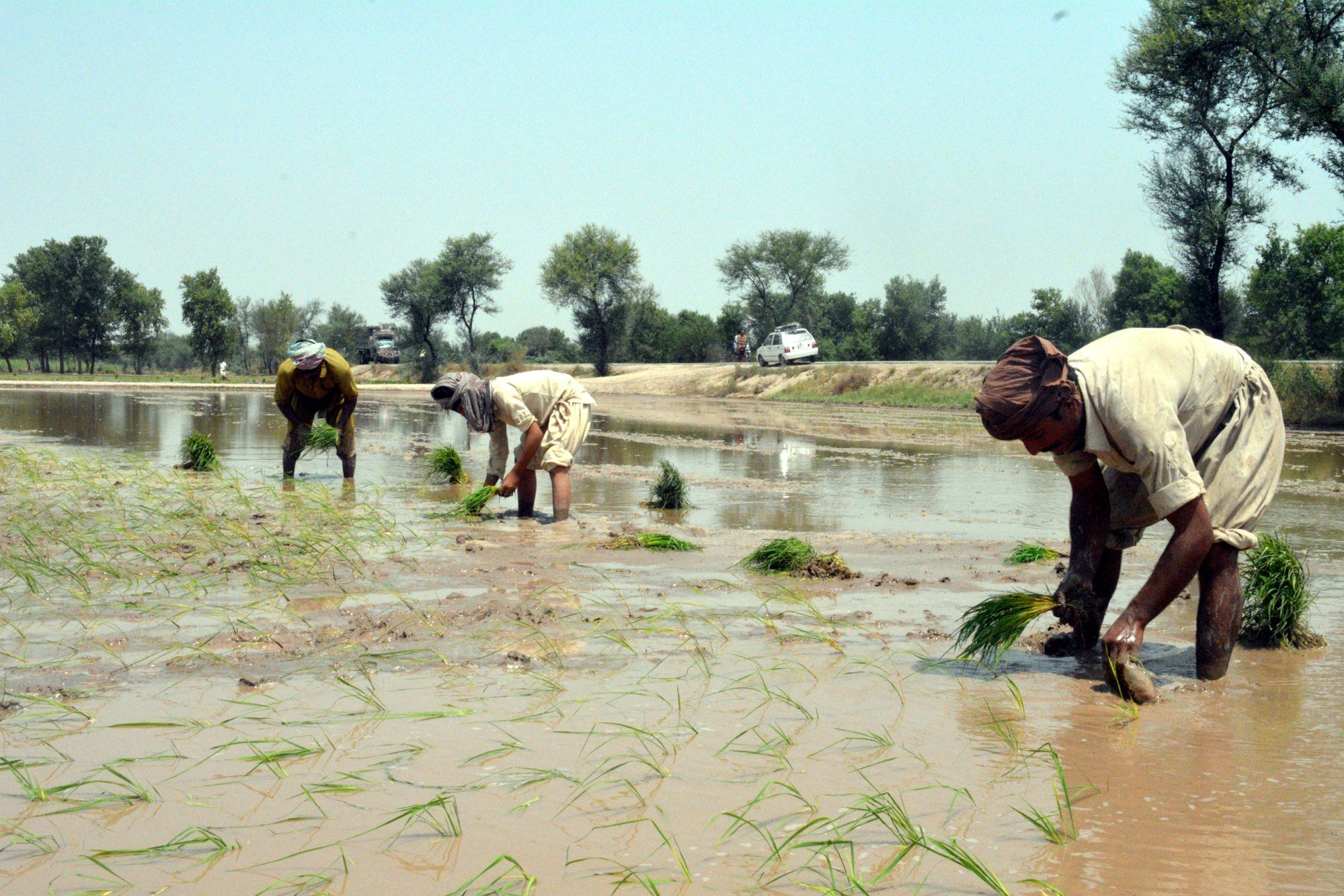 Ages like wine
Historically, basmati rice has been cultivated on both sides of the border in the vast Indo-Gangetic Plain, and after all, until partition in 1947, it was one country. The seven Indian states of Himachal Pradesh, Punjab, Haryana, Uttarakhand, Uttar Pradesh, Delhi and Jammu and Kashmir produce the unique variety of rice in the foothills of the Himalayas. In Pakistan, basmati rice is produced in between the Ravi and Chenab rivers- a fertile region called the Kalar basin.
Basmati rice gets its characteristic features from these climates, as well as the harvesting, processing and ageing techniques. The unique aroma comes from the presence of different volatile compounds like hydrocarbons, ketones and alcohols. It also has a lower glycemic index than any other rice.
It commands a high premium compared to other varieties because of its fragrance and quality of expanding to twice its size after soaking and cooking. Also, basmati rice gets better with age, like wine. After harvesting it is aged at least for 12 months to two years in silos, so that it is non-sticky and the aroma increases.
There have even been disputes within India about basmati rice that may have been propagated from basmati varieties that have the same qualities, but is not produced in the historical basmati-growing belt. Madhya Pradesh tried to get protected status for its rice produce but failed.
India's battles over protecting basmati rice have a long history. In 1990, US-based company RiceTec tried to get a patent for certain basmati varieties it had developed by crossbreeding India's native basmati with an American long rice variety. "How dare they call it basmati?" protested cookbook author Madhur Jaffrey in a Wall Street Journal article. "It's our plant and has meaning and history."
The patent was granted in 1997, leading to a prolonged legal battle with India. Ultimately, the US had to narrow the patent to only three variants produced by RiceTec. Environmental activist Dr Vandana Shiva commented at the time that it was "a theft of collective intellectual and biodiversity heritage on Indian farmers, a theft from Indian traders and exporters".
Common heritage
Industry observers believe that exporters of basmati rice in both countries would prefer a joint claim over the trademark, as this rice is a common heritage.
"Basmati rice belongs to both countries. It can only be grown in a particular micro climate around Punjab, Haryana and the India Gangetic plains," said Ankit Setia of Chaman Lal Setia Exports, which exports the product under the name of Maharani to more than 70 countries.
"But the quantity of basmati rice exported by Pakistan compared to India is negligible, and should not bother Indian exporters at all. Our quality and quantity makes us very strong in the export market. If an importer wants significant quantities, only an Indian exporter can deliver."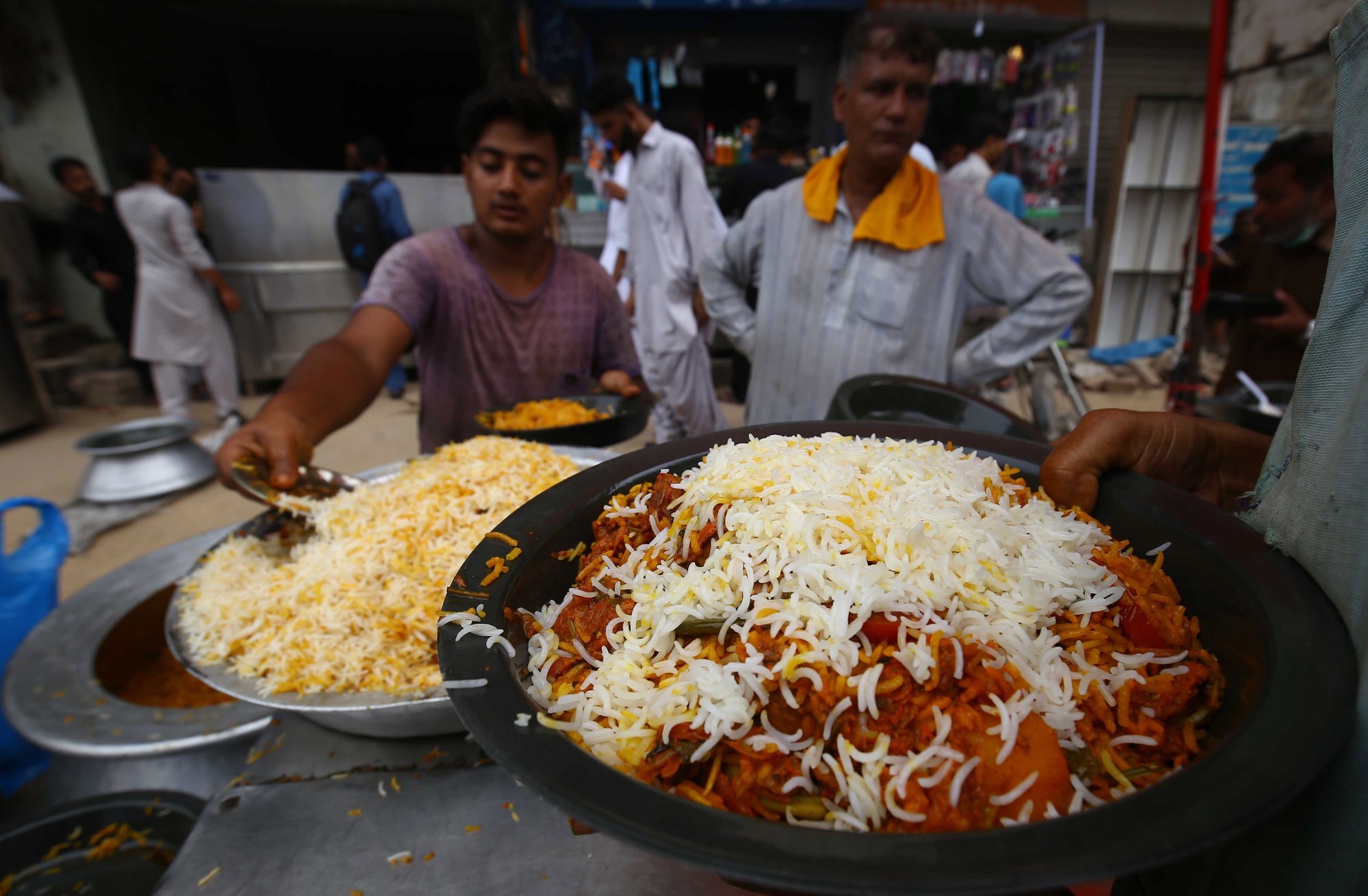 The best grades of basmati rice often get exported from India, as the purchasing power of Western countries is stronger. "Indians are smart, and will make do with less expensive grades for cooking, as long as it is fragrant and fairly long," says Setia.
The basmati rice market in India has seen major deals and private equity investment. KRBL's India Gate is a leading Indian export brand. Interestingly this company, headquartered in Noida, was founded in 1889 in Lyallpur in present day Pakistan by the present owners' great-grandfather.
As per EU rules, India and Pakistan must try to negotiate an amicable resolution by September. It is rare to see the arch rivals agree on anything. Maybe basmati rice will be one such instance.