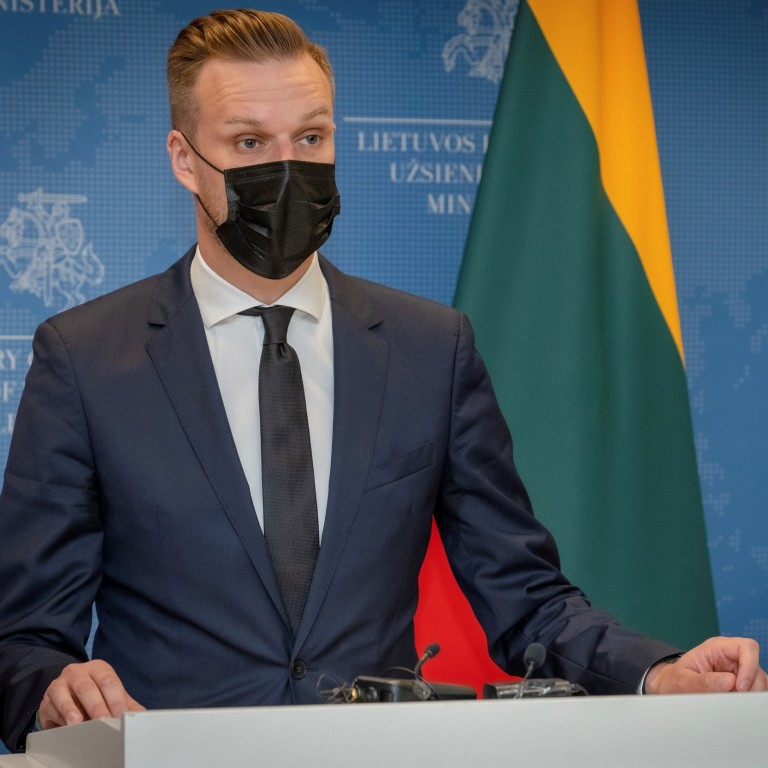 Why Europe's Baltic states can brush off China
Unlike Asian countries, Lithuania, Latvia and Estonia are not reliant on China for trade, meaning they can prioritise universal rights and freedom
Analysts say Lithuania has 'nothing to lose' by donating Covid-19 vaccines and opening a trade office in Taiwan, despite raising Beijing's ire
When the northeastern European country of Lithuania confirmed it would set up a
trade office
in Taiwan later this year, its foreign minister said that apart from strengthening exports to the self-ruled island, the country wanted to "promote democracy and freedom".
The minister, Gabrielius Landsbergis, added that Lithuania aimed to avoid being in a position where it would be overreliant on China's economy and potentially subject to political pressure from Beijing.
This followed Lithuania's pledge last month to send 20,000
Covid-19 vaccine
doses to Taiwan, and after it
pulled out
of the Beijing-led 17+1 China and Central and Eastern European (CEE) countries cooperation mechanism in May, raising China's ire.
In recent days, Vilnius has also called on Lithuania's European counterparts to follow suit and leave the CEE, with Landsbergis arguing that the grouping is divisive and unhealthy for Europe.
This tough stance from a country of 2.8 million – which is a member of both the European Union and the Nato military alliance – may seem like a sign of the times as Washington rallies its partners in Europe to take a stronger line against China and Russia. But Lithuania, which together with Latvia (population 1.9 million) and Estonia (1.3 million people) form part of the Baltic states that were once part of the Soviet Union, have their own reasons for seeking to keep China at arm's length.
Among them are a low reliance on China for trade and investments, and a natural tendency to promote human rights and support freedom movements. In 1989, 2 million people in Lithuania, Estonia and Latvia held hands to form a 680km (423 miles) human chain to press for independence, a move that thousands of protesters in Hong Kong adopted back at the height of the 2019 social unrest.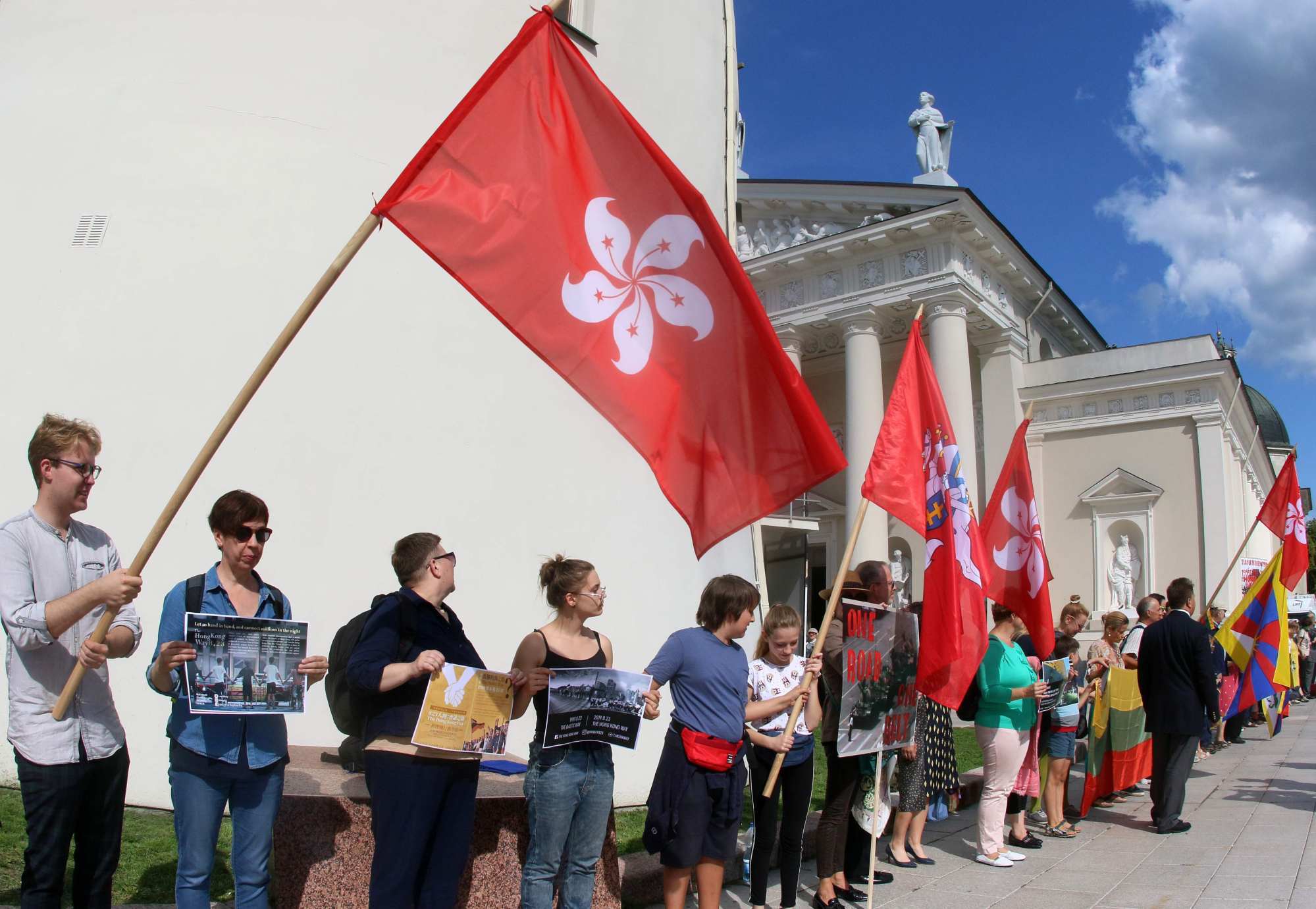 Little to lose
Among European countries, the Baltic states are the smallest recipients of China's foreign direct investment, with Lithuania, Latvia and Estonia each receiving just 0.1 billion euros from China from 2000 to 2019, according to figures published by Politico Europe.
In terms of GDP, Lithuania's share of China's FDI was merely 2.1 per cent, while for Latvia and Estonia it was 3.3 and 3.6 per cent respectively.
Jessica Larsen, a foreign policy and diplomacy researcher at the Danish Institute for International Studies, said the lack of dependence on Chinese imports and exports gave the small Baltic countries "some leverage".
"With a history of oppression by their Russian neighbours, it seems a pressing issue to speak up for democracy and human rights," Larsen said.
Estonia, Latvia and Lithuania were annexed by the then Soviet Union in 1940 and became Soviet republics. They became independent again in 1991 after the Soviet Union's break-up, with many still remembering the days of living under totalitarianism.
Andreea Brinza, vice-president of the Romanian Institute for the Study of the Asia-Pacific, said that this lack of dependence meant that Beijing cannot use its economic tools to punish Lithuania.
"The Lithuanian government has nothing to lose," Brinza said.
Una Berzina-Cerenkova, director of the China Studies Centre at Latvia's Riga Stradins University, said Lithuania felt there was little economic risk to leaving the 17+1 grouping.
However, by "capitalising on its relationship with Taiwan", Lithuania had "made it personal" for China, which could take retaliatory measures beyond economic ones, she said.
China's nationalistic Global Times tabloid warned of "possible countermeasures" when it slammed Lithuania's bid to forge closer ties with Taiwan as a "naive provocation".
Wen-Ti Sung, a Taiwan studies lecturer at the Australian National University, said China's retaliation against Lithuania is likely to be limited as Vilnius is establishing a trade representation office, not an embassy, in Taiwan.
Lithuania has also donated vaccines to countries like Ukraine, Moldova and Georgia in larger quantities, and not just to Taiwan, Sung noted.
"This meant that the gesture does not have to be construed as a direct affront to Beijing," Sung said, adding that any sanctions against Lithuania will hurt China's efforts in constructing "a lovable image" and risk antagonising the entire EU.
"Overreacting against relatively moderate measures by a smaller actor is a short cut to alienating many other potential friends who are watching," Sung added.
Jiang Shixue, distinguished professor of the Shanghai University, described the recent moves taken by Lithuanian leaders as "short-sighted", adding that China need not pay heed to Lithuania's actions.
"The effectiveness of cooperation between CEE countries is well known. China is confident of continuing to promote win-win cooperation with these countries," Jiang said.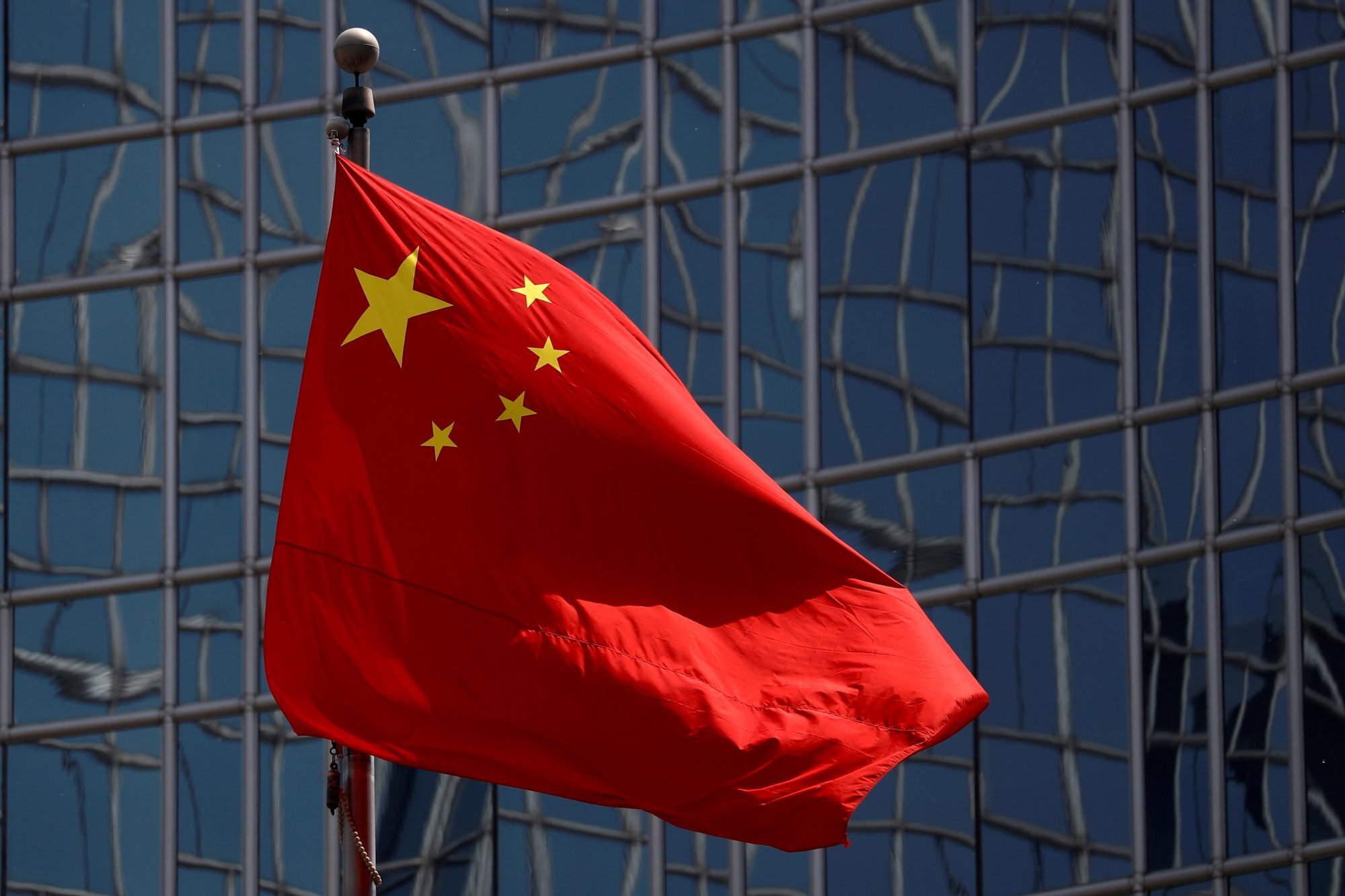 Standing up to Beijing
Latvia and Estonia have been less outspoken than Lithuania, but they have shown an ability to stand up to China on issues of sensitivity.
In 2019, Latvia held a meeting of parliamentarians from various countries with representatives of Tibet's government in exile, despite the Chinese embassy in Latvia protesting a year earlier when the Dalai Lama, the exiled Tibetan spiritual leader, paid a three-day visit to Riga. The Dalai Lama has been living in India for about six decades but is regarded as a separatist by Beijing, which governs Tibet as an autonomous region of China.
The 2019 meeting was met with further protests from Chinese officials, according to media reports, and in 2011, after Estonia hosted the Dalai Lama, Beijing not only froze ties but also banned its dairy products. Last year, Estonia approved the "Huawei" law which bans the use of equipment from Chinese telecommunications firms in
5G
national infrastructure.
"The Chinese embassies are very active in speaking out when [Estonia and Latvia] seem to step on China's toes," Larsen said, adding that issues in recent months include the Baltic states' position on Hong Kong and Taiwan. Earlier this month, the Baltic states joined 18 other countries in issuing a joint statement condemning Beijing over the closure of Hong Kong's Apple Daily newspaper.
Larsen said that when China was portrayed in a less than flattering light in recent national threat assessment reports, Estonian foreign ministry officials were approached by the Chinese embassy "with requests to change the wording".
"As I understand it, this has been refused," Larsen said.
In an international security report published last February, China was mentioned as the second-biggest security threat after Russia. Among other things, the report noted that "the potential use of Chinese foreign investments for political purposes and possible development of technological dependence is a growing threat to Estonian security".
After the report's publication, the Chinese embassy in Estonia released a statement stating that Beijing was one of the first to recognise Estonia's independence, and described accusations of Chinese threats as being "characterised by ignorance, prejudices, and Cold War attitude".
Pointing out that the three states vary on how much they speak up on the issues of human rights,
5G
or Taiwan, Larsen said that they "pick their battles".
Liisi Karindi, an adviser to the Estonian government who has been working with China and other Asian countries for almost 20 years, said the three Baltic states share as top priorities national security and values-based policies.
"Lithuania has decided to go to the frontline, whereas Latvia and Estonia have, at least for the time being, decided to stay more in line with the general EU approach," Karindi said, referring to the approach based on an agenda of partnership alongside constructive management of differences.
Berzina-Cerenkova said while Lithuania's "loud exit" from the 17+1 is not an immediate option that Latvia and Estonia would undertake, the two have turned to "low-key exit" measures such as gradually lowering official representation during 17+1 events.
While both are adopting a "wait-and-see" approach, it is unlikely that the two smaller Baltic states will adopt an openly antagonising position against China, Berzina-Cerenkova said.
"Latvia and Estonia will continue their existing relationship with Taiwan within the confines of the official EU position, not beyond it," she added.
Not an option for Asia
Berzina-Cerenkova said while it is possible for the Baltic states to prioritise universal rights and freedom, it is difficult for Asian countries to do the same, given their strong economic dependence on China and lack of leverage as a whole.
Even Japan knows that it is not in a position to discuss human rights with Beijing, Berzina-Cerenkova noted, due to its history with China, especially the atrocities it committed during the Second Sino-Japanese War from 1937 to 1945.
Then there is also the issue of resource dependency, such as China's control of the upstream portion of the Mekong river, "leaving the five countries below practically at its mercy", Berzina-Cerenkova said, referring to Myanmar, Thailand, Laos, Cambodia and Vietnam.
"Therefore, if such countries take the risk of calling China out, it is generally not in the name of values, but rather in the name of their basic national, including territorial, interests," Berzina-Cerenkova added.
Larsen said China's close military and economic relations with Russia – "the Baltic arch enemy" – also does not sit well with the Baltic countries.
Even though the Soviet occupation of the Baltic ended in 1991, Russia only withdrew all of its military presence by 1999. In its reassessment of Soviet history, Moscow never formally acknowledged its presence in the Baltics as an occupation, and maintained that the Soviet annexation of the Baltic states was legitimate.
Larsen added that the Baltic has become increasingly disillusioned at the promises made by China, as the 17+1 format has delivered "very little", while Baltic companies reportedly have a hard time entering the Chinese market because of its cumbersome export procedures.
"For China, trade with the Baltic is easier, it is the EU single market and they can come with the same criteria and regulation as any other EU member state," Larsen said.
"From the Baltic side, there is a mismatch. They feel overrun by China, like they are not an equal partner," Larsen said, adding: "There has to be mutual benefits and parity for partnerships to grow. So far, China has not been able to produce that."