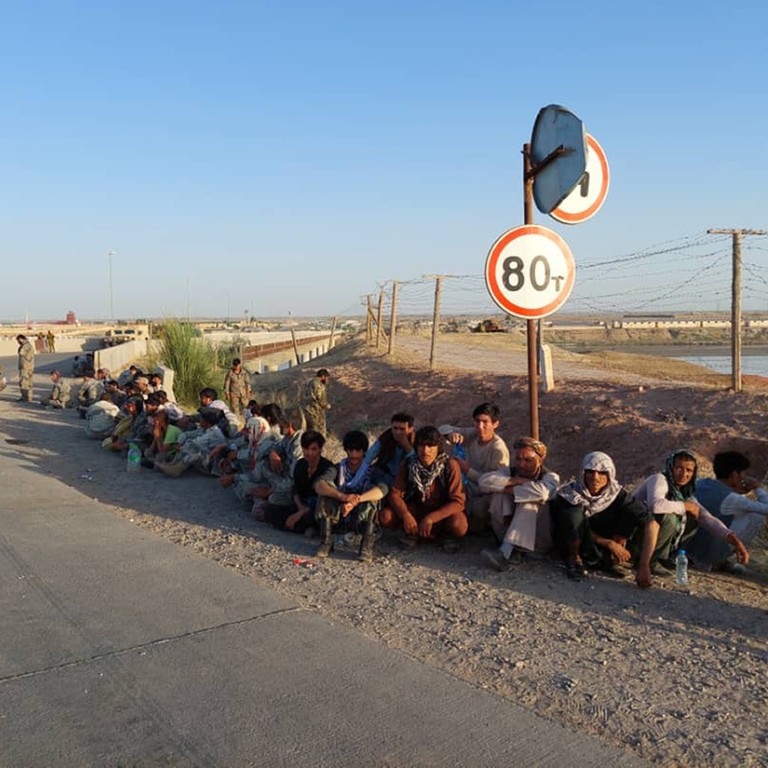 US troop exodus from Afghanistan leaves Russia, China worried about extremists
Analysts have warned against underestimating the danger extremist groups in Afghanistan pose to the region, including countries like Tajikistan and Uzbekistan
Moscow and Beijing must work together if they are to prevent an upsurge of Islamist extremism in the region, experts say
The withdrawal of American troops from
Afghanistan
has allowed the Taliban to capture large swathes of territory in the northern part of the country, with the group now claiming to control more than 85 per cent of Afghan territory.
With the
United States
saying its withdrawal is 95 per cent complete, the Taliban advance has forced more than 2,000 Afghan security force members and refugees to flee into neighbouring Tajikistan in recent days.
Afghan forces also made attempts to cross into Uzbekistan late last month, forcing Tashkent to put its military on alert and check the readiness of its ground and air defences along its border with Afghanistan.
This week, during a visit to Tajikistan, Chinese Foreign Minister Wang Yi discussed the growing tensions between Afghanistan and its Central Asian neighbours.
Wang said China hoped Afghanistan would have a "widely inclusive" political power that would implement "stable and healthy" Muslim policies and oppose terrorism and extremism.
Temur Umarov, an expert on
China
and Central Asia and a research consultant at Carnegie Moscow Centre, said the mountainous 1,357km Afghan-Tajik border was of greater concern than the 144km Afghan-Uzbek border as it was harder to control.
Given that the deteriorating security situation in Afghanistan had now spread to other Central Asian countries,
Russia
and China would need to boost cooperation to prevent an upsurge of Islamist extremism in the region, analysts said.
Alexey A. Davydov, a research fellow at the Centre for North American Studies at the Institute of World Economy and International Relations, which is affiliated with the Russian Academy of Sciences, warned against underestimating the danger extremist groups in Afghanistan posed to the wider region. Many of the groups had fled to Afghanistan after the defeat of
Islamic State
, or Isis, in Iraq and Syria.
Isis, which once held territory spanning a third of Syria and Iraq, was defeated by a global coalition in 2019 after a four-year battle. However, there are concerns that remnants of the group still pose a threat to the region and beyond.
Mark N. Katz, a government and politics professor at George Mason University in the US, said the rise of the Taliban in Afghanistan would inspire similar militant groups in Central Asia, "whether the Taliban aids those groups or not".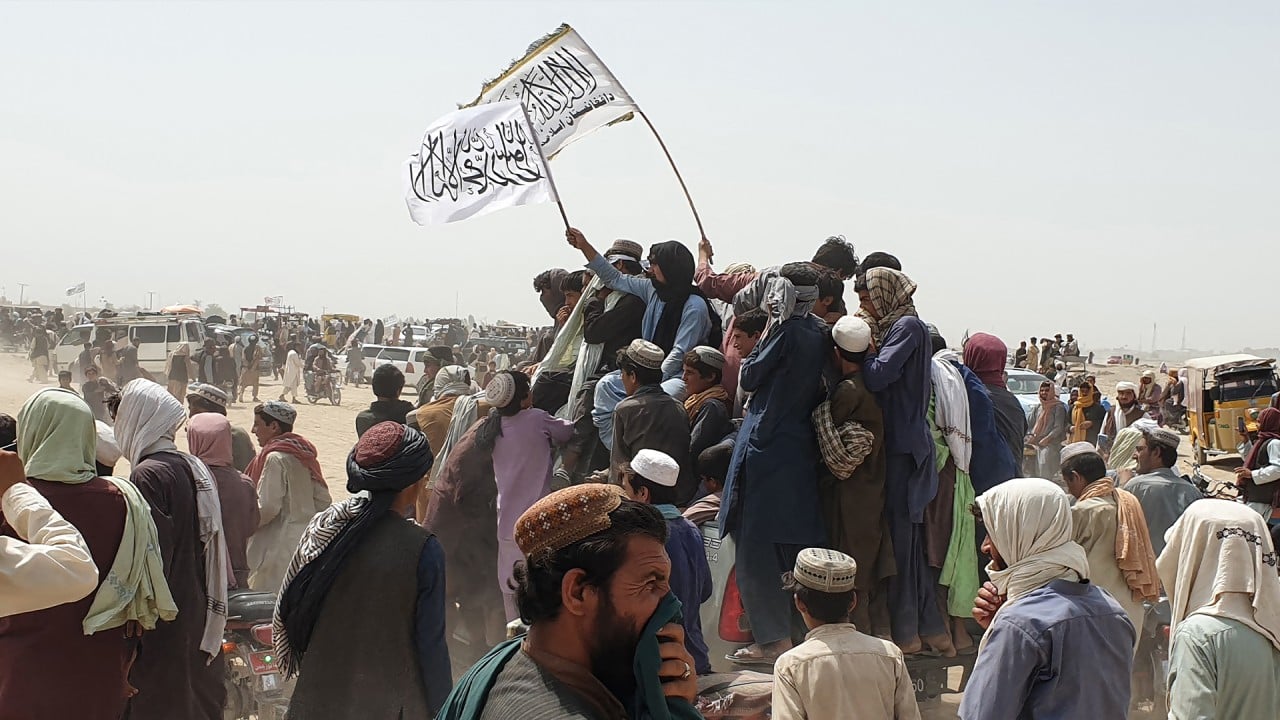 01:42
Taliban claims key border crossings in Afghanistan as US commander departs country
Taliban claims key border crossings in Afghanistan as US commander departs country
A unique opportunity
Davydov said that following the US withdrawal Russia and China had a unique opportunity to intensify their cooperation through the Shanghai Cooperation Organisation (SCO), which is aimed at safeguarding regional peace.
Apart from China and Russia, the SCO comprises Kazakhstan, Kyrgyzstan, Tajikistan, Uzbekistan, India and Pakistan as full members, and Afghanistan as an observer state.
Davydov said the US and its allies were leaving Afghanistan without putting in place an official framework for cooperation, thereby creating a "vacuum of conflict management".
"This presents a challenge both for Russia and China, but also an opportunity to cooperate and probe the capacity of the SCO to deal with this conflict," Davydov said.
Katz said Central Asian countries could turn to the SCO so they would not have to "rely exclusively on Russia".
"But the SCO is not a defence pact. I think that Beijing would rather let Moscow handle this problem anyway," Katz said.
This week Wang, in addition to his trip to Tajikistan, also visited Turkmenistan and Uzbekistan in what was widely seen as an attempt to secure the cooperation of China's neighbours in tackling the worsening security situation in Afghanistan and Central Asia.
While attending the meeting of the SCO of Foreign Ministers in Dushanbe, Wang put forward a five-point proposal on developing the SCO, including the need to crack down on the "three evil forces" of terrorism, separatism and extremism, and the need for member states to share responsibility for security and ensure peace in the region.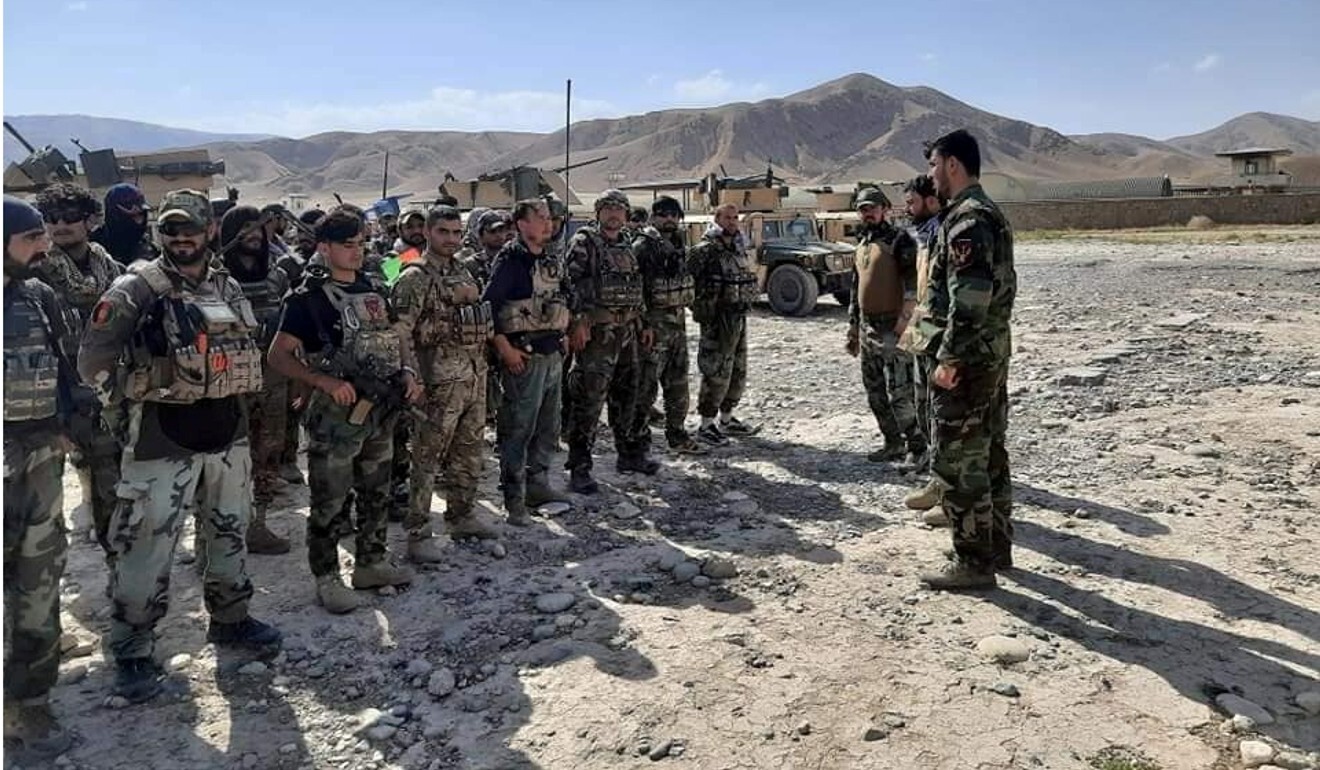 Weary of the Taliban
In recent days, the Taliban has sought to assure Russia that Afghanistan will not be used by any groups to attack third countries. It said recently that
it saw China as a "friend" to Afghanistan
and would no longer allow Uygur separatists, some of whom had previously sought refuge in Afghanistan, to enter the country.
Even though the Taliban is seeking legitimacy among the larger powers, Davydov said the movement – still viewed by the United Nations as a terrorist organisation – did not have the professional capacity to govern and develop Afghanistan.
"The Taliban hasn't yet proved to be a stable partner," Davydov said, adding that by offering assurances to Moscow and Beijing, the Taliban was indicating that it had leverage on the two regional powers.
"Given that, both states should be very cautious in dealing with the movement," Davydov said.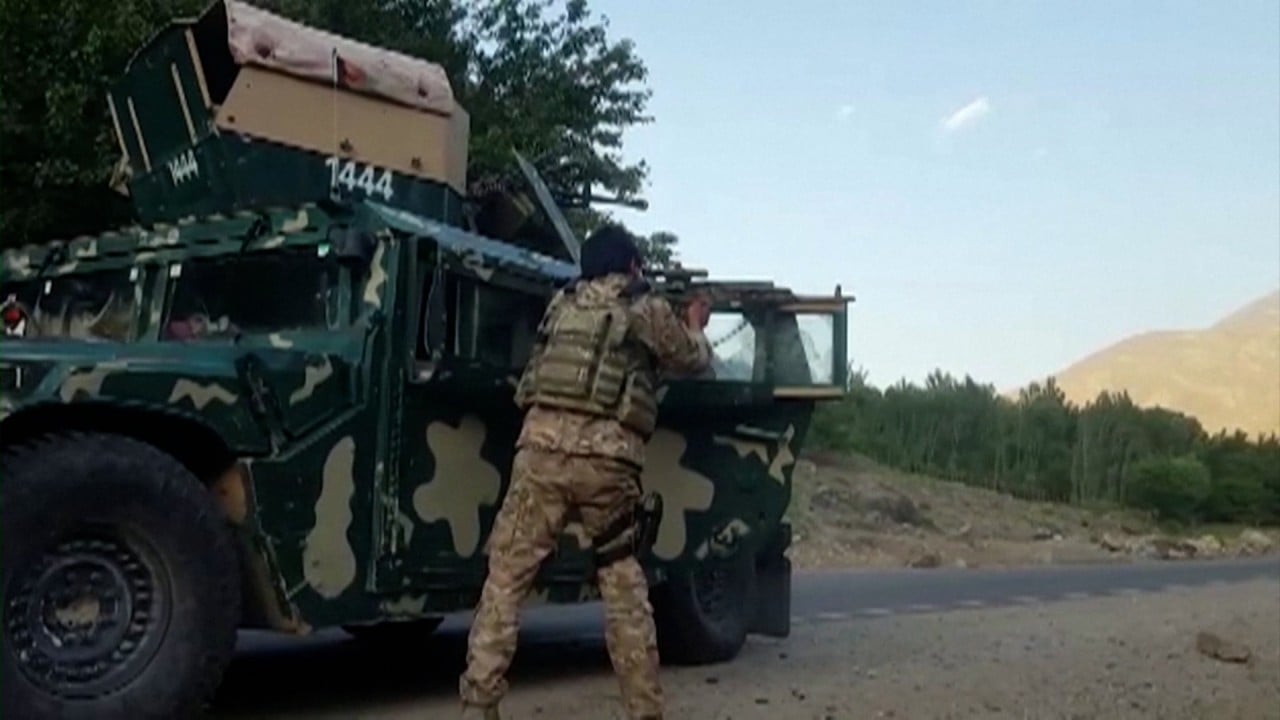 03:56
Civil war looms in Afghanistan as UK ends military mission, but Beijing extends a hand
Civil war looms in Afghanistan as UK ends military mission, but Beijing extends a hand
Russia: US bases in Central Asia?
Russia has previously warned the US against deploying its troops in the former Soviet Central Asian nations following the withdrawal from Afghanistan, describing such a move as "unacceptable".
However, Pentagon spokesperson John Kirby confirmed this week that the US was actively courting countries in Central Asia to discuss "the possibilities of being able to use facilities and infrastructure" closer to Afghanistan.
Even though Washington has given few details of what kind of security access it is seeking or from which countries, analysts have said that while the US can manage strike and counterterror operations from Gulf nations, intelligence operations could better track developments in Afghanistan if they were based nearer to the country itself.
The US is also said to be looking at neighbouring countries for the temporary relocation of Afghan translators and other US employees.
"The deployment of the US troops would require approval not only from Moscow, but from Central Asian states, most of whom are Russian allies and close partners," Davydov said.
Davydov said given the level of distrust between Moscow and Washington, a unilateral deployment of troops would undermine Russia's cooperation with the US in areas such as the Iran nuclear deal and the Syrian humanitarian crisis.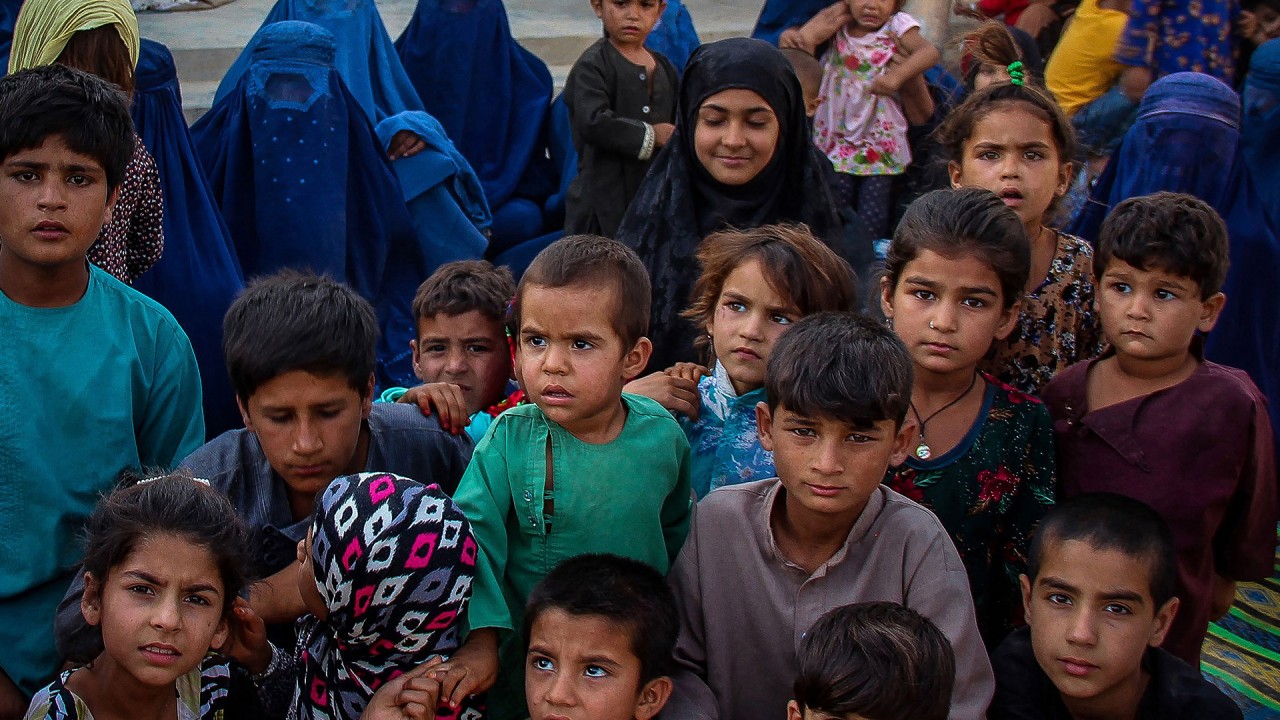 02:26
Thousands flee as Taliban surges in Afghanistan
Thousands flee as Taliban surges in Afghanistan
China: economic interests in Tajikistan
Carnegie Moscow Centre's Umarov said that given the secure state of China's borders, there were no real threats to stability in its far-western
Xinjiang
region.
"[China] has its border post on Tajik-Afghan territory," Umarov said, adding that the access from Afghanistan into China through the Wakhan corridor was also well-protected by Chinese forces.
Umarov said China was more likely to be concerned about its economic interests in Central Asia, especially in Tajikistan where many Chinese companies operate and in the gold ore sector where 80 per cent of firms are said to be operated by the Chinese.
In recent years, China has replaced Russia as the largest investor in Tajikistan, a landlocked country and one of the least developed in Central Asia, as part of Beijing's
Belt and Road Initiative
, a global project aimed at improving infrastructure and connectivity.
Additional reporting by Associated Press
This article appeared in the South China Morning Post print edition as: Beijing and Moscow 'must prevent rise of extremism in Central Asia'