Thailand
Get more with myNEWS
A personalised news feed of stories that matter to you
Learn more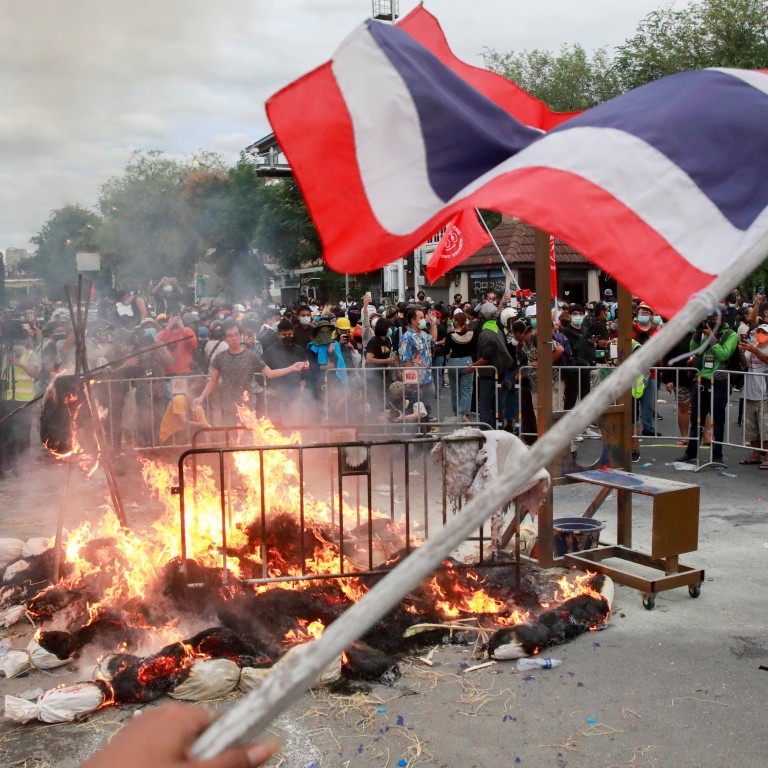 Thai police fire rubber bullets, tear gas at crowds protesting government's virus response
Over 1,000 demonstrators gathered in Bangkok to mark the first anniversary of the 'Free Youth' pro-democracy protest movement
Protesters are angry at the Thai government's Covid-19 response as the country experiences a deadly resurgence in cases
Thai
police on Sunday fired rubber bullets, water cannons and tear gas at a crowd of over 1,000 people protesting against Prime Minister Prayuth Chan-ocha and his government's handling of a fresh wave of Covid-19 infections.
Thailand is experiencing a rebound in coronavirus cases, on Sunday reporting 11,397 new infections and 101 deaths. Public anger has mounted over the slow vaccine roll-out and an expansion of restrictions as partial lockdowns in Bangkok and nine other provinces fail to curb the deadly wave.
Hospitals have reportedly run out of beds while just 3.4 million people – under 5 per cent of the population – are fully vaccinated.
At the start of Sunday's protest, a convoy of cars, tuk-tuks and motorbikes formed a 'car mob' and hooted as they travelled the short distance between Democracy Monument and Government House.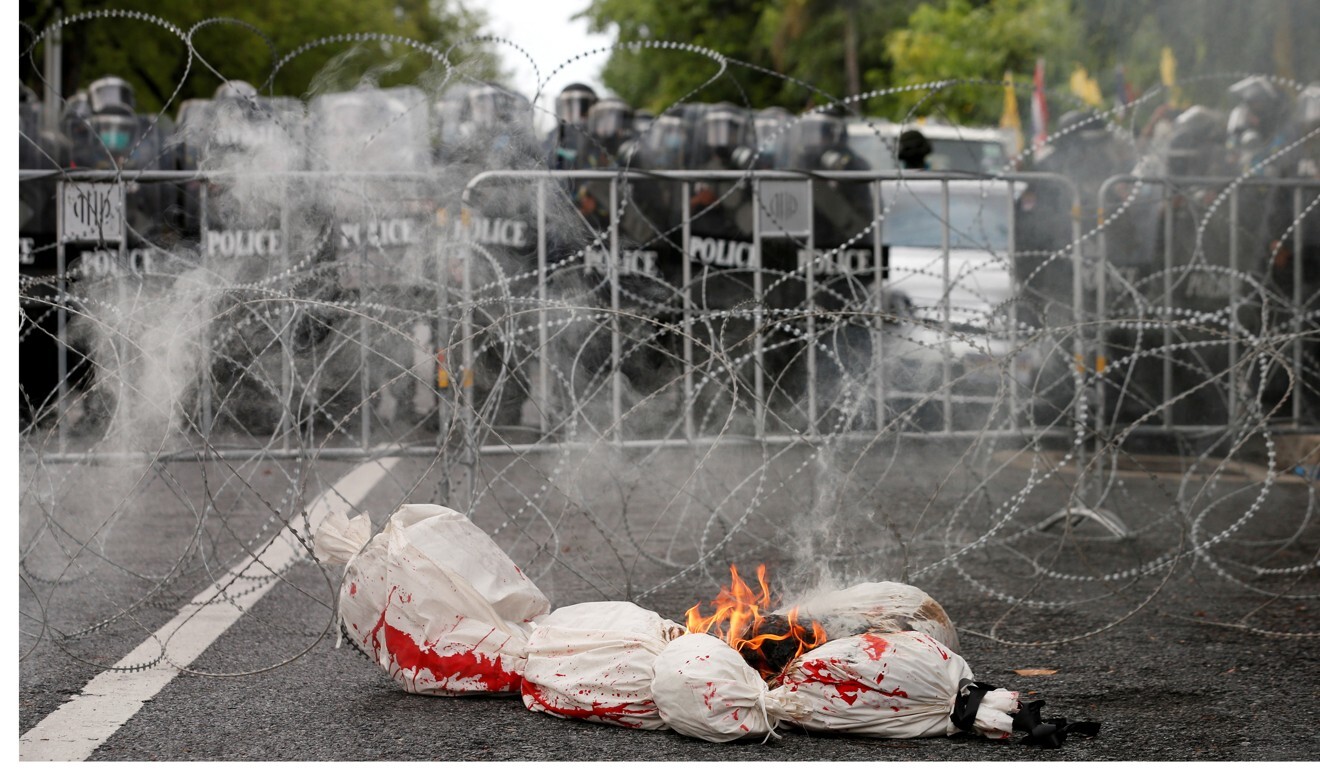 Marking the first anniversary of the founding of the core 'Free Youth'
pro-democracy group
, protesters massed in defiance of police warnings they could face prosecution under the Emergency Decree imposed ostensibly to control the virus.
Over 1,000 protesters milled around Democracy Monument near a pile of stuffed white sacks symbolising the Thais whose lives have been lost to the pandemic.
"Please carry these 'bodies' as you drive," a man on a loudhailer implored those on motorcycles. "They represent the people not here today … they didn't die from Covid-19, they're dead because of the failure of this government."
Police fired from water cannons as protesters attempted to cut through a razor wire barricade and move towards Government House.
Later, police fired rounds of tear gas as a stand-off stretched into the night.
Protesters also sang "Do you hear the people sing" while flashing the Hunger Games salute, instead of the national anthem.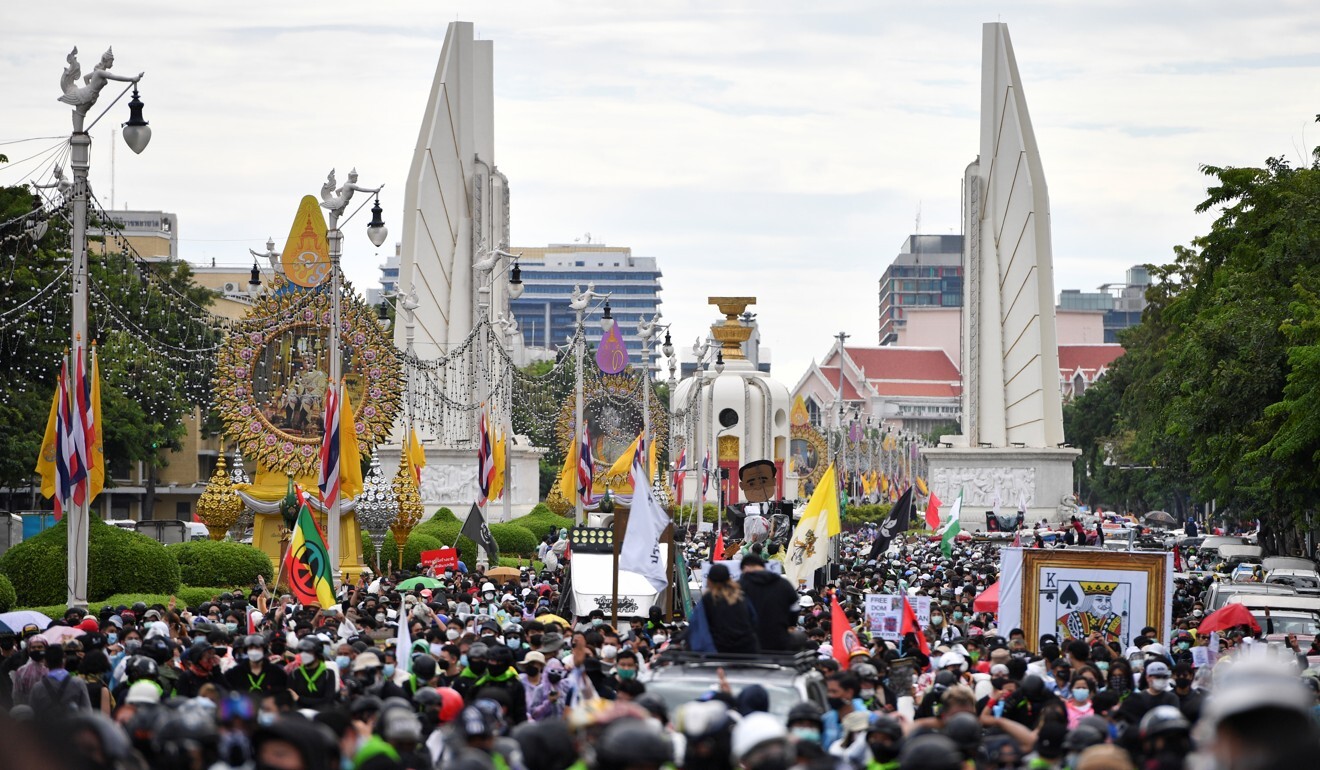 Protest movement
The youth-led movement calling for major reforms of Thai politics – starting with the monarchy – erupted onto Bangkok's streets last year with unprecedented demands to trim the powers of the palace and rewrite the army-scripted constitution that has buttressed Prayuth since he came to power in a 2014 coup.
Months of vibrant demonstrations fizzled out early this year as protest leaders lost their direction under a bombardment of legal cases – including for royal defamation – while the virus bounced back.
But the state's flawed handling of the pandemic has fanned fresh anti-government sentiment. Protesters say it has exposed a perfect storm of Thai hierarchy, patronage and government incompetence.
"This system doesn't work and we need a democratic state more than ever," protest leader Attapon Buapat told This Week in Asia.
"It breaks my heart to see that this government wants to hold on to their power so badly that they will sacrifice peoples' lives. If the government can't solve the Covid crisis they must get out and give way to someone else who can."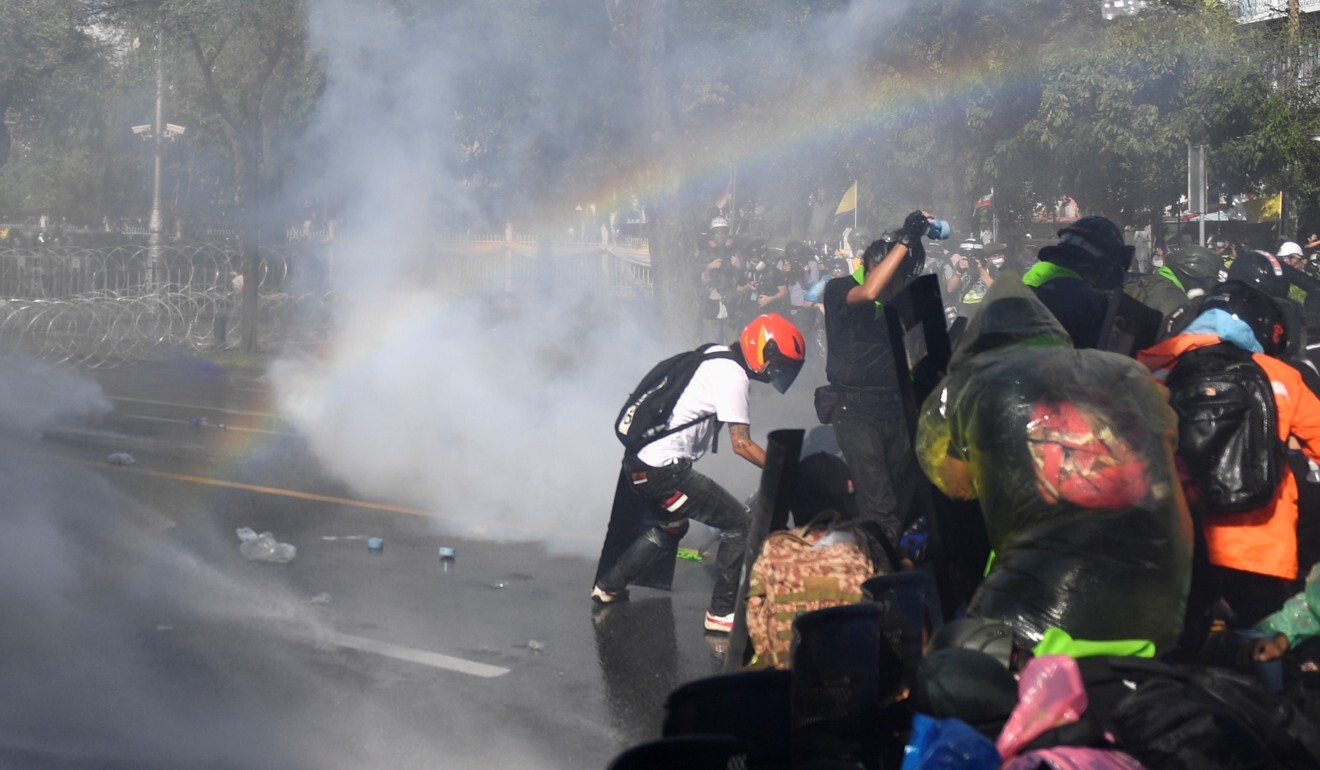 Lost time
Prayuth's government had several months of respite between waves of the virus to procure vaccines for Thailand's 70 million people before the virus burst back in April. But revelations of delays, shortages, crashing registration apps and complaints from the private sector initially blocked from procuring their own jabs, have left a fearful public decrying the government's vaccination strategy.
Thailand has relied heavily on China's Sinovac jabs, despite efficacy concerns and hundreds of inoculated health workers testing positive for Covid-19.
Thailand's richest man Dhanin Chearavanont – an ally of the establishment whose convenience store businesses have surged during the pandemic – has an indirect shareholding in Sinovac through his company CP Group, but denies any influence over procurement.
The government also bet the public's health on domestic production of Astra-Zeneca vaccines under licence to Siam Bioscience, a company owned by Thailand's super-rich King Maha Vajiralongkorn.
In January, a charge of royal defamation was filed against Thanathorn Juangroongruangkit, one of the leaders of the pro-democracy movement, after he questioned whether the country risked overreliance on a company with no previous vaccine experience and owned by the Crown Property Bureau, which is under the king's personal control.
As public trust in Sinovac subsides, Prayuth said he was seeking further expert input before signing off on a 'mixed-jab' strategy to back it up with an AstraZeneca dose.
"The government will procure the most vaccines from as many sources as fast as possible," Prayuth said via his Facebook page on Friday.
But for a nation now trapped at home under virtual lockdowns, it is too little, too late. 
A poster of Prayuth and his cabinet laughing as they eat from a table made of a coffin, entitled 'The Last Dictators', went viral, while artists satirised the fumbled vaccine roll-out.
"The suffering and death are being felt across ages and backgrounds," said political analyst Thitinan Pongsudhirak, director of the Institute of Security and International Studies at Chulalongkorn University.
"It is building up into a political maelstrom."
This article appeared in the South China Morning Post print edition as: Protesters face rubber bullets, tear gas