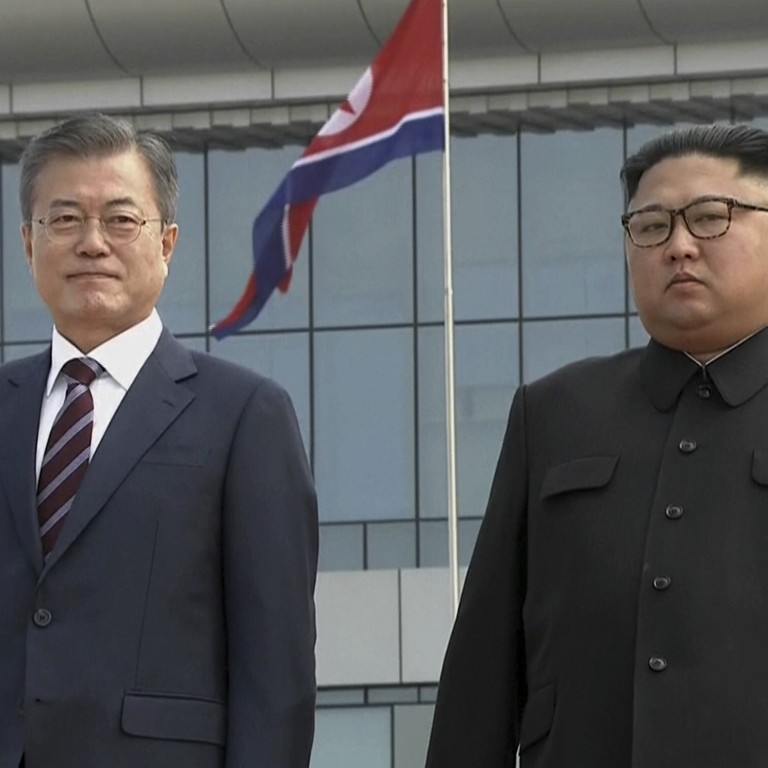 South Korea, North Korea restore hotline, agree to improve relations
Seoul's presidential Blue House said President Moon Jae-in and the North's leader Kim Jong-un have exchanged multiple letters since April
Analysts say the move is the first step in mending fences and will pave the way for the North and the US to reopen dialogue on denuclearisation
South Korea
and
North Korea
on Tuesday reopened a severed communication hotline and the two countries' leaders agreed to rebuild trust and improve ties, Seoul's presidential Blue House said.
President Moon Jae-in and the North's leader Kim Jong-un had also exchanged multiple letters since April in which they committed to restoring
inter-Korean
ties, it said.
"The two leaders have agreed to restore mutual trust and improve relations between the South and the North," Moon's spokesman Park Soo-hyun said.
At least 49 hotlines have been set up between the two Koreas since the 1970s, and Seoul sees them as a crucial tool to prevent misunderstandings from unexpected military developments, especially along their shared, heavily fortified demilitarised zone (DMZ).
The lines were also meant to arrange diplomatic meetings, coordinate air and sea traffic, facilitate humanitarian discussions, minimise impacts from natural disasters and cooperate on economic issues.
But North Korea cut the hotline in June 2020 as cross-border ties soured after a failed second summit in February 2019 between Kim and former US president Donald Trump, which Moon had offered to mediate. It also blew up a joint liaison office in its border town of Kaesong.
North Korea's official Korean Central News Agency (KCNA), which confirmed the restoration of inter-Korean communication channels, said they would play a "positive" role in improving inter-Korean relations.
"Now, the whole Korean nation desires to see the North-South relations recover from setbacks and stagnation as early as possible," KCNA said.
"The top leaders of the North and the South agreed to make a big stride in recovering the mutual trust and promoting reconciliation by restoring the cut-off inter-Korean communication liaison lines through the recent several exchanges of personal letters," it said.
Professor Yang Moo-jin of the University of North Korean Studies in Seoul said the restoration of the cross-border communication line is the most basic requirement for mending fences and bringing forward inter-Korean ties.
"This will pave the way for the North and the US to reopen dialogue," Yang told This Week in Asia.
"This means that the North is positive about the prospect for improving ties with the US under the Biden administration by going through the South first, as the US says it is willing to come to the table without preconditions," he said, adding the North wants to reopen dialogue channels with the US through the North Korea mission at the United Nations in New York.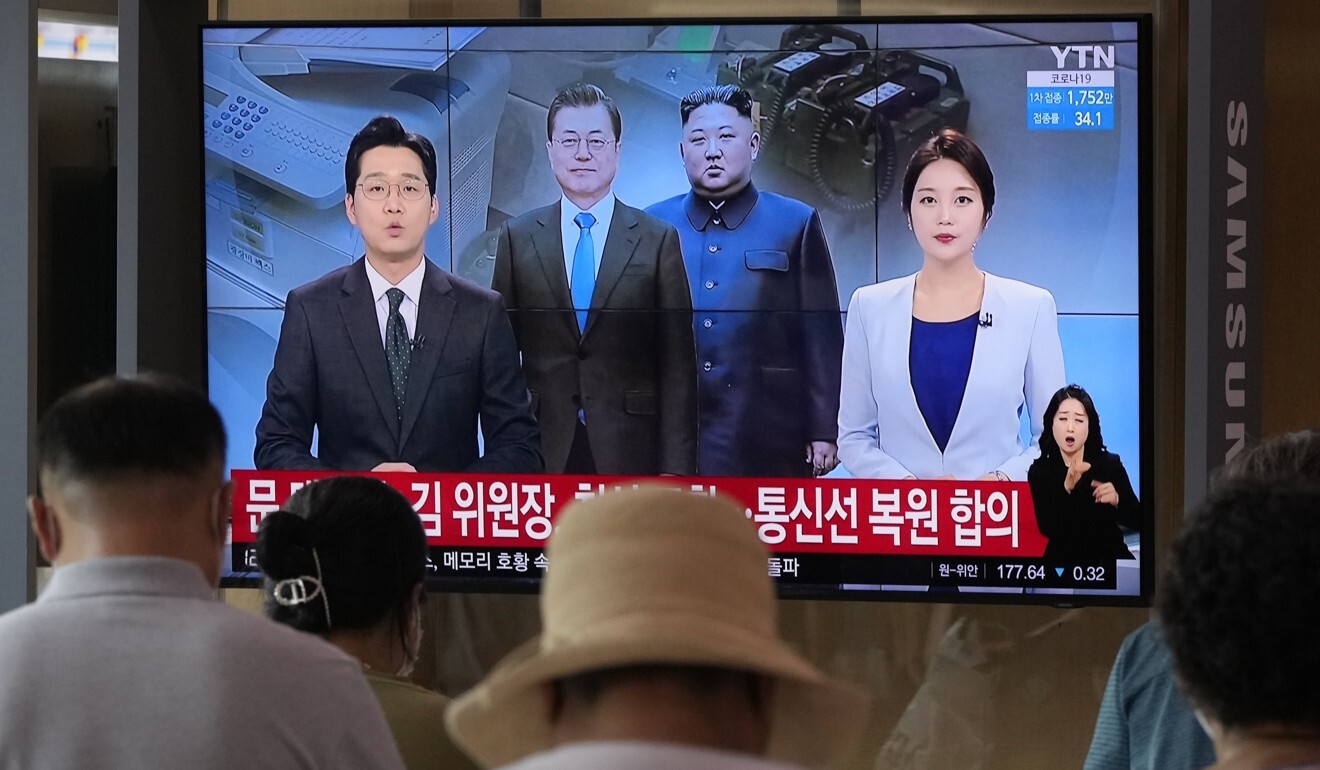 But Go Myong-Hyun, an analyst at the Asan Institute of Policy Studies, said the US was unlikely to soften its stance unless the North came up with a concrete proposal for dismantling its nuclear facilities and weapons.
"This is what we already saw in 2018 when President Moon served as a mediator for dialogue between Kim Jong-un and [then US president] Trump," he said.
"President Moon is making a lot of efforts all over again but the US is unlikely to change its sceptical view about the North and its intentions unless Pyongyang comes up with concrete steps for denuclearisation."
Kim and Trump met twice in high-profile summits – in Singapore in 2018 and in Hanoi the following year – but failed to make progress on how much of North Korea's nuclear programme should be dismantled in return for the lifting of UN and US sanctions.
Trump sought the scrapping of all of the North's nuclear installations, including shipping weapons and material to the US, while Kim offered to demolish its main Yongbyon nuclear complex, situated about 100km north of Pyongyang.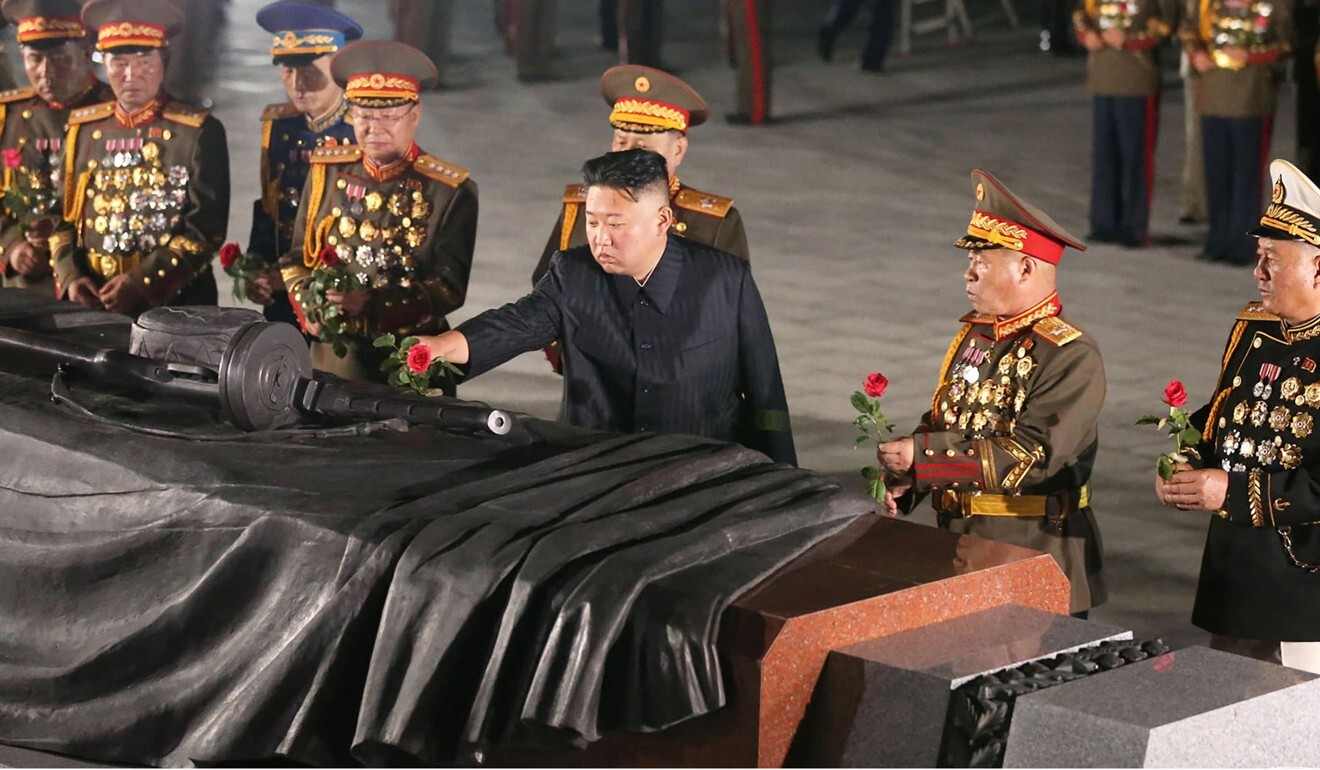 Since US President
Joe Biden
took office, Pyongyang and Washington have adopted a wait-and-see attitude to relations, with Kim saying in June that Pyongyang needed to prepare for both "dialogue and confrontation" with Washington – but with a particular emphasis on the latter.
Moon, who has staunchly supported reconciliation with North Korea, is credited with brokering the historic first summit between North Korea and a sitting US president in Singapore. Moon and Kim then held three summits in 2018 and agreed to open a direct line between their offices, though Seoul officials later said it had never been used.
Additional reporting by Agence France-Presse, Reuters
This article appeared in the South China Morning Post print edition as: hotline restored as leaders commit to rebuilding trust