Japan
Get more with myNEWS
A personalised news feed of stories that matter to you
Learn more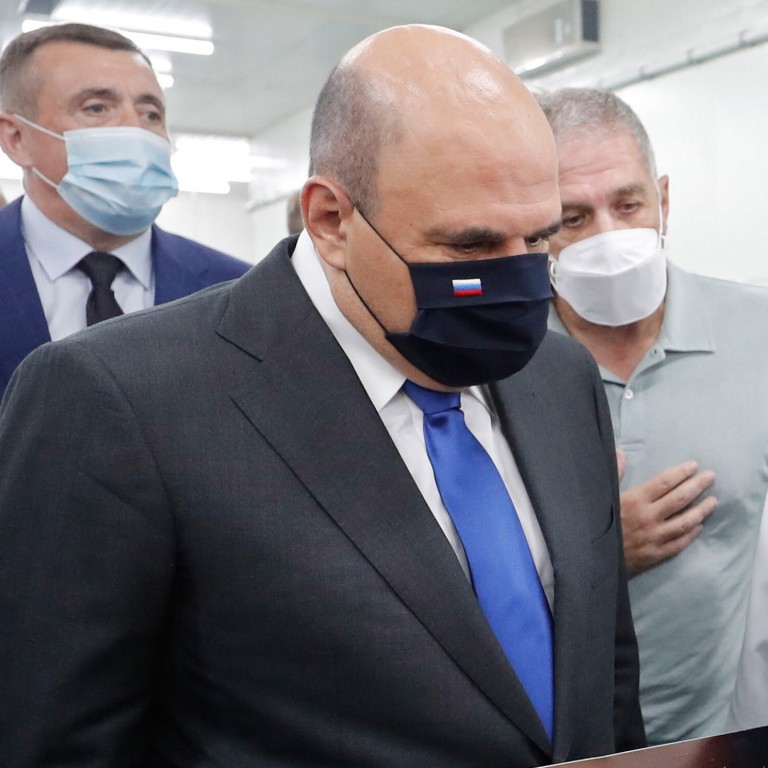 Japan and Russia's Kuril Islands dispute in spotlight with Putin's special economic zone plan
Tokyo and Moscow have summoned each other's ambassadors over the Russian prime minister's visit to the disputed island chain amid the Olympic Games
The trip comes as Russia is planning economic projects with Japan, and as analysts say Suga has distanced himself from predecessor Abe's strategy of dialogue
Japan summoned Russia's ambassador in Tokyo over the visit, while Moscow in turn summoned Japan's ambassador to Russia over what it called Tokyo's "hostile" behaviour.
Russian observers said Mishustin's trip to Iturup Island, known as Etorofu in Japan, was part of the prime minister's duties.
Dmitry Stefanovich, a research fellow at the Russian Academy of Sciences' Institute of World Economy and International Relations, said Mishustin had to be seen on the ground for "practical and PR needs", as forest fires and floods had recently destroyed parts of the Trans-Siberian Railway.
"Having Mishustin address [the issues] while being in the region makes perfect sense," said Stefanovich.
Andrey Gubin, an associate professor at the Oriental Studies Institute in the Far Eastern Federal University in Vladivostok, said the trip came just a few weeks before the Eastern Economic Forum.
The event, which will take place in Vladivostok from September 2 to 4, is aimed at boosting economic development and foreign investment in Russia's Far East – which the disputed islands are part of – and expanding international cooperation in the region.
But Yoichiro Sato, dean of the Graduate School of Asia Pacific Studies at Japan's Ritsumeikan Asia Pacific University, said Mishustin's visit during the Tokyo Games was timed to "force a toned-down response from Japan".
During a meeting with Russia's Security Council members last week,
Putin
had said Moscow would soon announce "unique and unprecedented" proposals involving Japan in economic activities on the disputed island, according to Russia's Tass news agency.
Russia had been working with Japan on the economic plans, he said, with Mishustin telling Russian media that the plan included a special economic zone with no customs and a reduced set of taxes.
Analyst Stefanovich also said the proposals were likely to include tax cuts, subsidies and support for Russian-Japanese enterprises or wholly-owned Japanese firms that operate on the disputed islands. "Simplified customs procedures for imports and exports to and from the Kuril Islands might also be possible," he said.
Other plans include joint development projects and a new tax-free zone, said Gubin, adding that the proposals were a follow-up to the eight-point economic cooperation proposal initiated by Abe in 2016.
Aimed primarily at energy cooperation and infrastructure development, Abe's plans included building liquefied natural gas plants, ports, airports, hospitals and other projects in Russia's Far East.
Tsukamoto Takashi, an associate political science and economics professor at Meiji University, said the Russian proposals could complicate the territorial row as they were likely to involve "third parties".
Tokyo's official position is that Japan cannot allow any activities, including economic activities by a third party, to be carried out under the presumption that Russia has "jurisdiction" in the disputed territories, Tsukamoto said.
But Moscow's proposals, "ironically", do not contradict Tokyo's own stance, which is to focus on economic cooperation by strategically sidestepping the territorial dispute, Tsukamoto added.
So although Japan is angered by Mishustin's visit, Tsukamoto said that from Russia's point of view, the proposals can be seen as a logical development of post-war bilateral relations leading towards the eventual conclusion of a peace treaty.
"The visit was a rational and carefully calculated strategy of Moscow," noted Tsukamoto.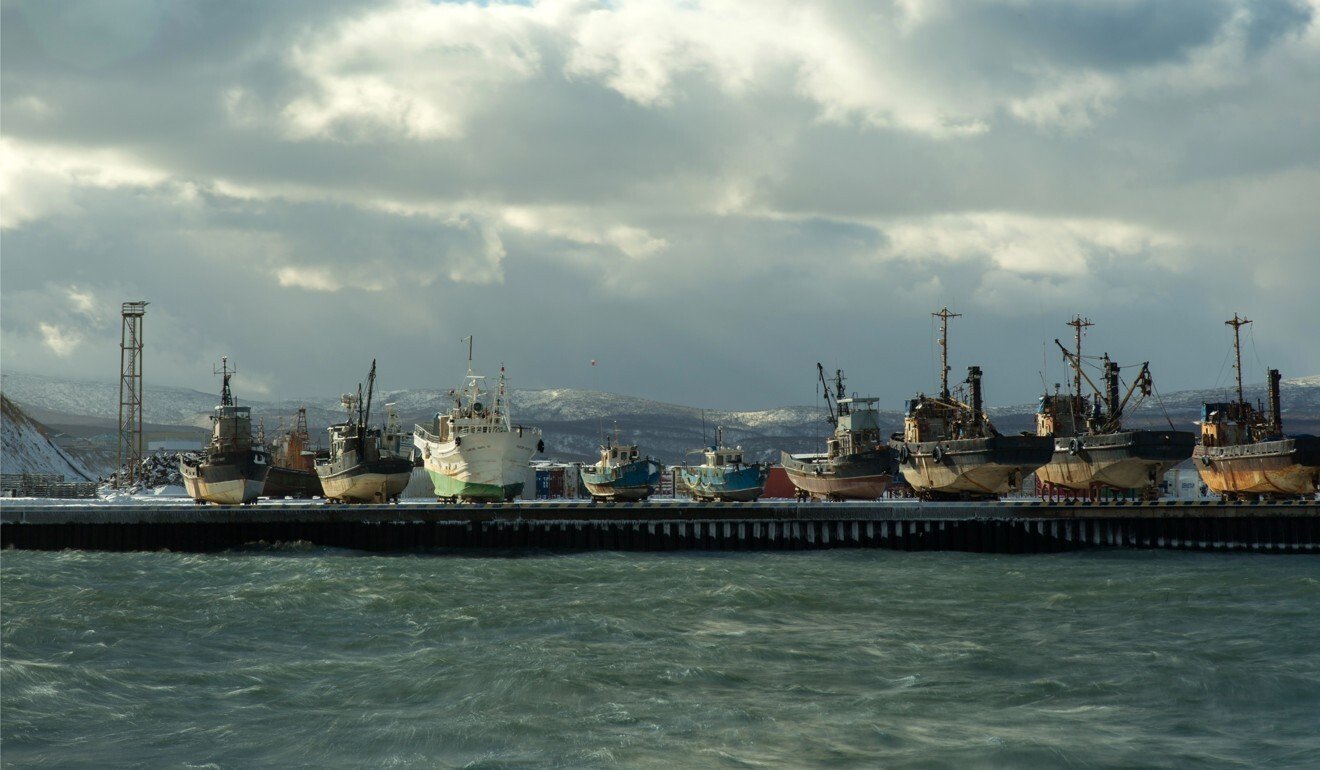 CHANGED PRIORITIES
Sato from the Ritsumeikan Asia Pacific University noted Abe's 2016 proposal was heavily influenced by Takaya Imai, a former bureaucrat from the Ministry of Economy, Trade and Industry who had expertise in energy policy.
After Abe and
Putin
failed to reach an agreement on the territorial row in 2016, and amid Western criticism over Moscow's annexation of Crimea and interference in Ukraine, "the status of the Abe proposals had become unclear", Sato said.
"Upon succeeding Abe, Suga sidelined Imai, making the cabinet's Russia policy less clear," Sato said, adding that given the looming parliamentary election in October, "Suga has no interest in making his stance on Russia explicit".
The ambiguity will allow Suga, who is seeking Abe's support for a second term, to also fend off Russian attempts to cement Abe's 2016 economic proposals as the basis for further talks, Sato said.
Meiji University's Tsukamoto said Japanese diplomacy towards Russia had long been led by the government and not the bureaucracy, especially under Abe, who was able to build a personal relationship with Putin.
In view of the US-China rivalry and Moscow's inability to improve ties with Washington, Japan would continue to be a strategic diplomatic partner for Russia, Tsukamoto said.
"Thus, Moscow needs to test if Suga maintains Abe's policy of engagement with Russia," he said.
In recent months, some Japanese analysts have suggested that Russia's bid to modernise its forces on the disputed islands, while building up new naval and air capabilities, is aimed at splitting the Japan-US alliance.
Yu Koizumi, a project research associate at the University of Tokyo, wrote in an article published in May by the Sasakawa Peace Foundation, that Japan's strategy towards Russia may need to undergo a major shift from the one used by the Abe administration.
That's because since the Abe-Putin talks in 2016, Russia has claimed that the return of the islands to Japan could result in the establishment of a US military base there and the deployment of a missile defence system, which could undermine Russia's nuclear deterrent, Koizumi said.
Shotaro Yachi, who served as the head of the National Security Council during the Abe administration, said that Russia eventually escalated this position to the point of insisting that all US forces be withdrawn from Japan if Tokyo wanted to settle the Northern Territories issue and conclude a peace treaty.
Koizumi added: "In short, the 'dialogue and cooperation' that was the hallmark of the Abe administration's Russia policy should be replaced with 'dialogue and pressure'."
This article appeared in the South China Morning Post print edition as: Fresh row sparked by visit to disputed islands