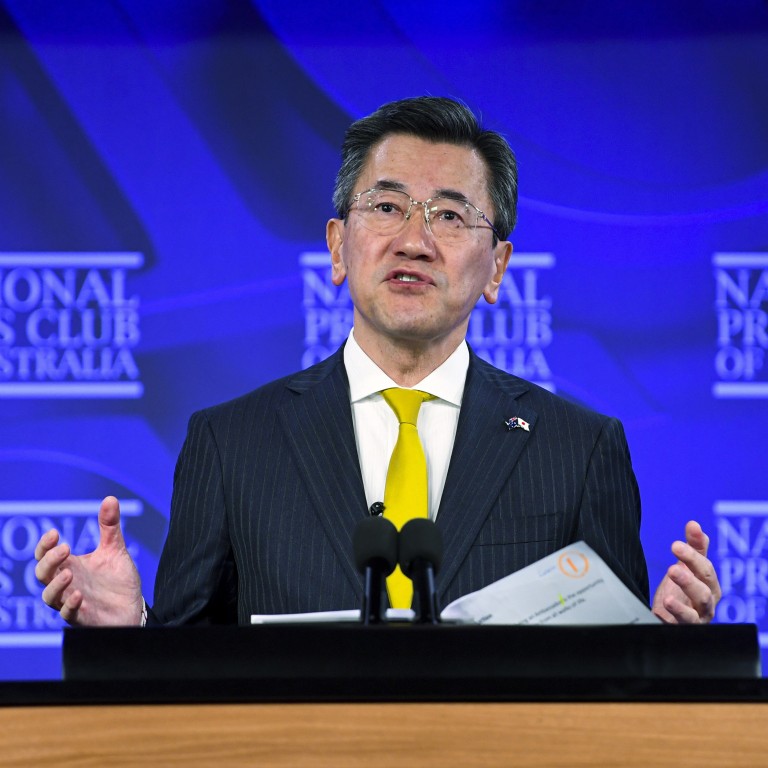 Australia's China, Japan embassies in dispute over alleged wartime history comments
The Chinese consulate has claimed its top envoy 'excoriated' Japanese ambassador Shingo Yamagami for downplaying World War II atrocities
But the Japanese embassy says it has 'no idea' about the insinuations, while an analyst says Beijing has to 'do better' to stymie growing ties between Tokyo and Canberra
China's embassy in
Australia
has claimed its top envoy
"excoriated" his Japanese counterpart
for downplaying imperial
Japan
's wartime atrocities at a diplomatic event, prompting protests from the Japanese consulate – along with confusion about whether the alleged confrontation actually took place.
In a statement published on its website last month, the Chinese embassy accused Japanese ambassador to Australia Shingo Yamagami of making "nasty remarks" about China at an unspecified function and glorifying Tokyo's "brutal aggression and atrocities" during World War II.
"It is all natural he was excoriated by the Chinese ambassador on the spot," read the July 22 statement, released a day after Yamagami gave a speech to Australia's National Press Club. "And his offer to invite the Chinese ambassador for a dinner was politely declined."
The Chinese embassy also said a "small number of Japanese" with an "imperial dream" had not come to terms with the fact China's economy had overtaken Japan's, and insisted "the trajectory of world development will not be altered just because someone does not like it".
But in a response to This Week in Asia, a spokesperson for the Japanese embassy in Canberra denied Yamagami had ever glorified "any past issues" and said the Japanese side had "no idea as to what the Chinese embassy is insinuating".
"It came out of the blue," the spokesperson said via email. "It is a wonder why the embassy of China played the history card regarding the ambassador's National Press Club address. The embassy of Japan in Australia strongly protests these claims made by the Chinese embassy."
Chinese ambassador to Australia Cheng Jingye is understood not to have attended the National Press Club event, according to national broadcaster the ABC, and a video of the event shows that Yamagami's speech did not make any reference to Japan's actions during World War II.
During his address, Yamagami accused Beijing of trying to challenge the status quo in the East China Sea with its increased maritime activity around the disputed Diaoyu Islands – which are controlled by Japan, which calls them the Senkakus, but also claimed by mainland China and Taiwan – and called on Tokyo and Canberra to "work together" to address China's rise.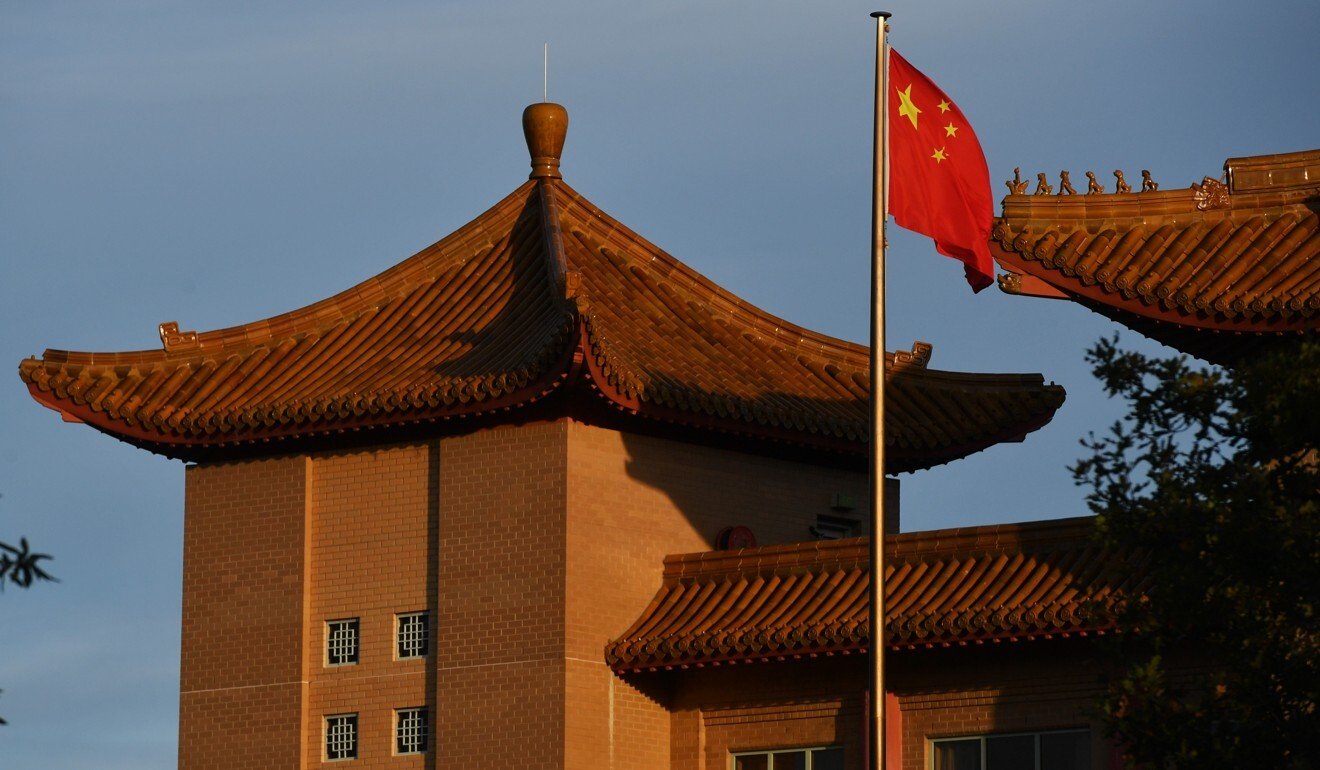 The Japanese embassy spokesperson, however, said both Yamagami and Cheng had attended an Israeli embassy event in April to commemorate the Holocaust, during which a Holocaust survivor referred to a Japanese diplomat, Chiune Sugihara, who helped Jewish refugees flee from Europe.
"Ambassador Yamagami [made a statement] to the effect that the Holocaust is a dark chapter in our history, and at the same time what Sugihara did is a ray of light as it shows humanity at its best even in the brutal reality of war," the spokesperson said. "Sugihara is a good example of this. It is a diplomat's role to be aware of the lessons humanity can learn from this and reflect on how we can coexist."
The spokesperson also said it was untrue Cheng had cancelled a dinner meeting over the alleged incident.
Cheng had earlier this year accepted an invitation to dinner at Yamagami's official residence that was scheduled for June, the spokesperson said, but he cancelled on April 13, citing Covid-19 concerns.
The Chinese embassy in Canberra did not respond to This Week in Asia's requests for comment.
Japan's World War II legacy has dogged ties with its East Asian neighbours, including China and South Korea.
In April, Chinese foreign ministry spokesperson Wang Wenbin urged Japan to "deeply reflect on the history of aggression" and "take concrete actions to win the trust of its Asian neighbours" after Japanese Prime Minister Yoshihide Suga sent a ritual offering to Tokyo's Yasukuni Shrine, where convicted war criminals are honoured alongside the war dead.
Former prime minister Shinzo Abe visited the shrine in September for the first time since 2013, when his trip drew protests from Beijing and Seoul.
China watchers on social media expressed bemusement at the Chinese embassy's accusations against the Japanese ambassador.
Rory Medcalf, head of the National Security College at Australian National University in Canberra, described the embassy's claims as "bizarre" and said it would need to "do better" to stymie growing ties between Australia and Japan.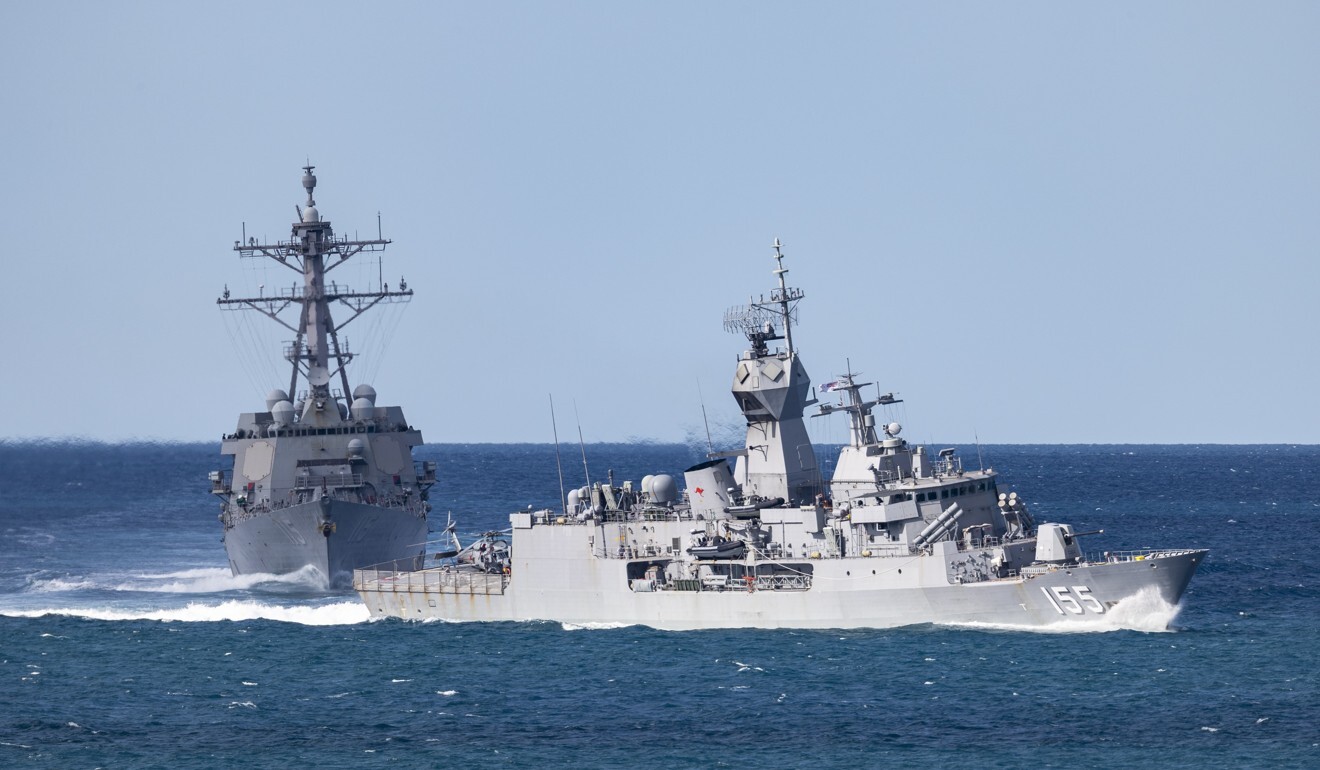 Jonathan Eyal, associate director of strategic research partnerships and associate director of the London-based Royal United Services Institute, said China appeared to be testing out a new strategy of engagement involving "diplomatic incidents which are the figment of Beijing's imagination".
Canberra and Tokyo have ramped up defence cooperation in recent years amid increasingly strained relations with Beijing, including a planned defence pact that would allow each country's forces to train in the other's territory.
Japan last month joined the
United States
and Australia's Talisman Sabre joint exercises, held off the Australian coast with fellow US allies New Zealand, Canada, Britain and South Korea. Canberra and Tokyo also both joined an unprecedented Washington-coordinated campaign last month to accuse Beijing of malicious cyber activities.
Australia's relations with China
have nosedived since Canberra last year called for an independent international inquiry into the origins of the Covid-19 pandemic, prompting Beijing to slap restrictions on billions of dollars of Australian exports.
Last month, Beijing accused Tokyo of interfering in its internal affairs after the latter's latest annual defence report highlighted the shifting military balance between mainland China and Taiwan and the importance of the self-ruled island to Japan's security.
During his National Press Club speech last month, Japanese ambassador Yamagami dismissed the opinion of some analysts that Tokyo had done a better job than Canberra of managing relations with Beijing, insisting the two countries were in the "same boat" and "should work together".
"I'm afraid I don't subscribe to such an argument. Why? Because each and every day Japan is struggling," Yamagami said. "I applaud the way Australia has faced up to tremendous pressures in a consistent, principled and resilient manner."
This article appeared in the South China Morning Post print edition as: China, Japan embassies argue over war 'comment'