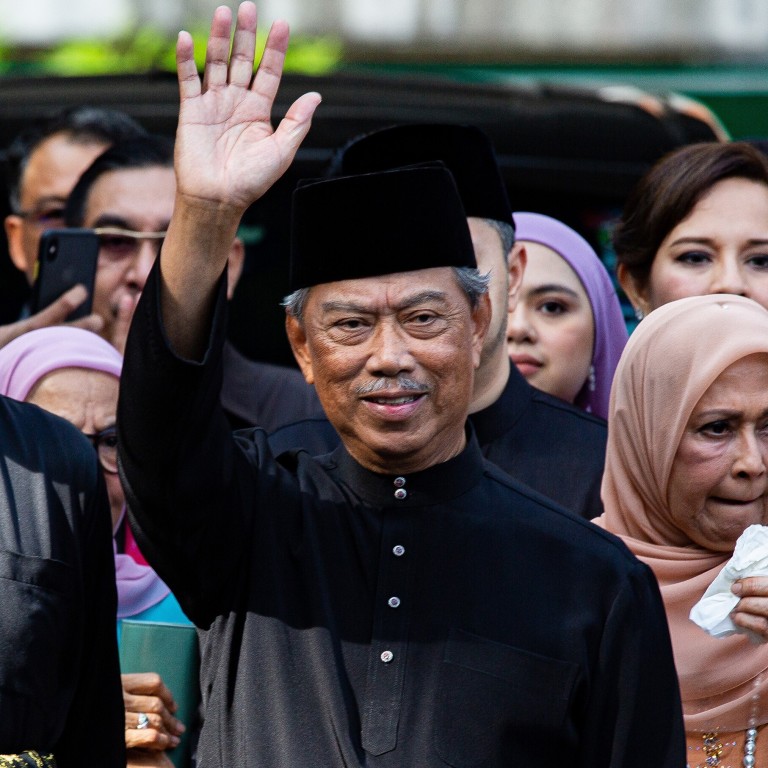 Malaysian politics: Prime Minister Muhyiddin Yassin says he will prove he holds majority in parliament
Muhyiddin pledges to allow a parliamentary vote proving he retains majority legislative support after meeting the king on Wednesday morning
The prime minister came to office in March 2020 after a political coup against the ruling Pakatan Harapan alliance, which Mahathir Mohamad led to power in 2018 election
Malaysia's embattled Prime Minister Muhyiddin Yassin,
under intense pressure to resign, on Wednesday insisted he retained the support of a majority of lawmakers and said he would accede to a no-confidence vote in parliament when the legislature next sits in September.
Lawmakers opposed to Muhyiddin's government said in a joint statement that it was unacceptable for him to remain in power until September without proving his parliamentary majority, and proposed a no-confidence vote no later than next Monday.
"I will determine my legitimacy in parliament during the September Dewan Rakyat sitting," Muhyiddin said, referring to the 222-seat lower house of parliament. He said he had obtained statutory declarations from lawmakers "that convince me that I still have the confidence of the majority".
There are currently 220 members of parliament, which means Muhyiddin needs to prove he has the backing of 111 MPs.
"His majesty, the Yang di-Pertuan Agong, has accepted my suggestion to determine my legitimacy in parliament. As such, the administration of the current government will continue," Muhyiddin said, flanked by key ministers including his no 2, Ismail Sabri.
Opposition lawmakers have repeatedly called for a no-confidence vote to prove the prime minister's Perikatan Nasional bloc does not have a parliamentary majority, but Muhyiddin has until now resisted those calls.
The country's political crisis last week intensified after Muhyiddin
refused to allow parliamentary debate
about emergency powers to handle the country's response to the coronavirus pandemic, despite the king explicitly calling for such a debate.
After claims the king was slighted by the decision, Muhyiddin sought to heal that rift, on Monday saying he would allow a vote on the emergency powers in September. Also on Monday, the powerful United Malays National Organisation (Umno) that supplies the most MPs to Perikatan Nasional said 11 of its 38 lawmakers would
withdraw support for Muhyiddin
.
In his speech, Muhyiddin said only eight Umno MPs had written to Sultan Abdullah indicating they no longer backed the ruling coalition. He also denied he had sought conflict with the king.
"I was accused of derhaka [treason], when all I did was to protect the federal constitution and defend the royal institution," he said. "I will not betray my principles and will continue defending the constitution."
Muhyiddin added that he believed the latest attempt to unseat him was the work of critics who were "uncomfortable" with his refusal to submit to their demands.
"This includes appeals for me to interfere in court matters to free several individuals who are being charged over criminal acts," he said.
While he did not name these critics,
former prime minister Najib Razak
and his key ally, Ahmad Zahid Hamidi – both currently on trial for corruption – have been at the forefront of efforts to oust Muhyiddin. The two political heavyweights are among the Umno MPs who withdrew support for Muhyiddin on Monday.
Najib, prime minister from 2009 to 2018, bristled at Muhyiddin's insinuation. "He seeks to deceive by saying those who want to oust him want their criminal cases dropped. The truth is that the best way to [have cases dropped] would be to grovel rather than fight him," the ex-leader wrote on Facebook.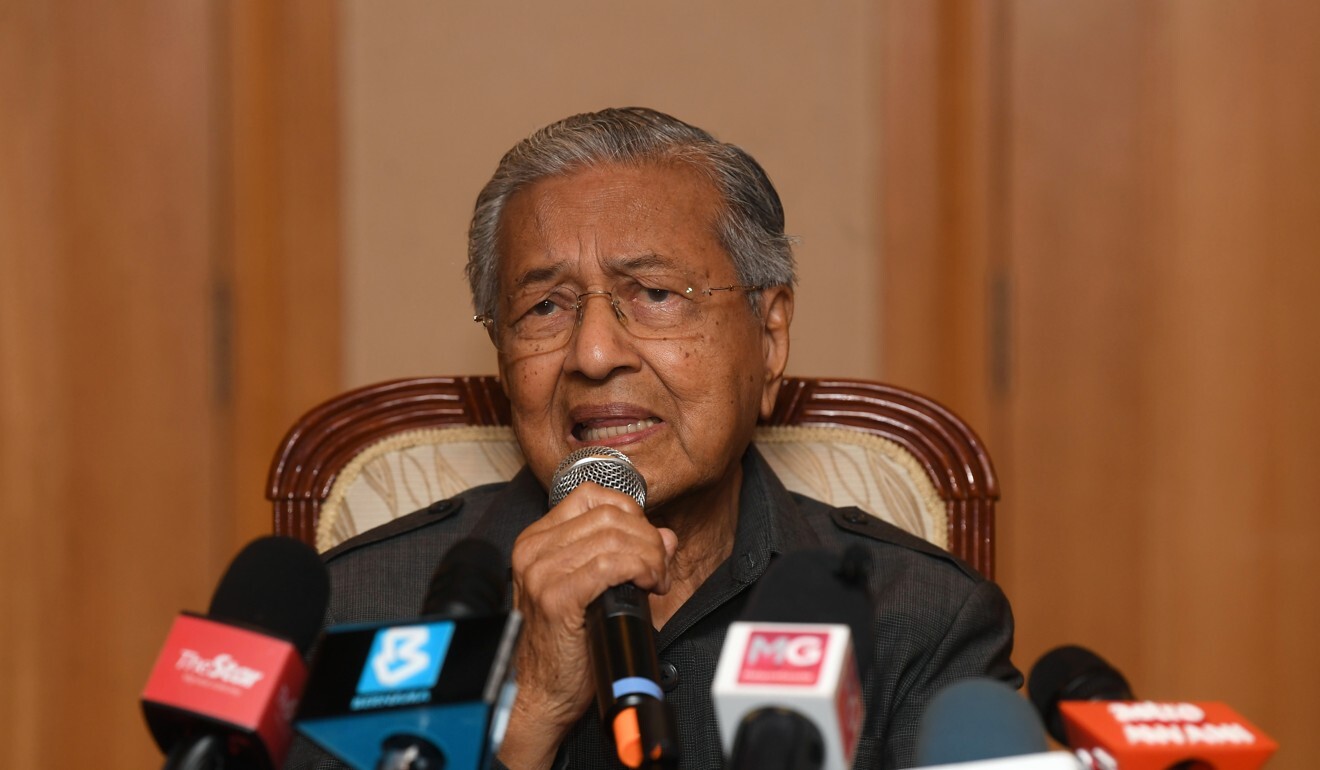 Muhyiddin came to power in March 2020 after orchestrating a political coup against the ruling Pakatan Harapan alliance, of which he was a member.
To remove Pakatan Harapan, which
Mahathir Mohamad
led to power in the landmark 2018 election, Muhyiddin joined forces with Umno and other Malay-only political parties who had lost patience with the coalition, claiming it had neglected the interests of the Malay majority.
Reacting to the prime minister's announcement, Pakatan Harapan MPs questioned why the no-confidence vote could not be held immediately.
"Delay tactic. If he is so certain of a majority, he could have called for a special sitting to test it even now, rather than prolong this political crisis and leave the people in a limbo," wrote Kelvin Yii from the Democratic Action Party, of the constituents of the three-party Pakatan Harapan bloc.
The alliance, led by
Anwar Ibrahim
– who is widely seen as manoeuvring to succeed Muhyiddin as prime minister – has 91 MPs. There are other groups, such as 96-year-old Mahathir's Pejuang party and Parti Warisan Sabah, which are critical of the prime minister.
However, there is no consensus among this anti-Muhyiddin bloc of 105 lawmakers over who should be their prime ministerial candidate.
In their joint statement issued on Wednesday afternoon, the leaders of these parties said it was "impossible" for Muhyiddin to command a parliamentary majority following the withdrawal of support by Umno MPs.
"We are also maintaining our stance that Mahiaddin and the entire cabinet must resign," the statement said, using the prime minister's legal name.
Political analyst Wong Chin Huat said an absence of an "alternative majority" backing a new prime minister means the power struggle is likely to continue with Muhyiddin
remaining leader of a minority government
.
Malaysia's months-long political turmoil has unfolded while country struggles to overcome it Covid-19 crisis, which has led to the deaths of more than 9,400 people and more than 1 million infections in the nation of 33 million people. The daily caseload on Wednesday stood at 19,819, a new record.
This article appeared in the South China Morning Post print edition as: Muhyiddin says he has support of parliament