Myanmar
Get more with myNEWS
A personalised news feed of stories that matter to you
Learn more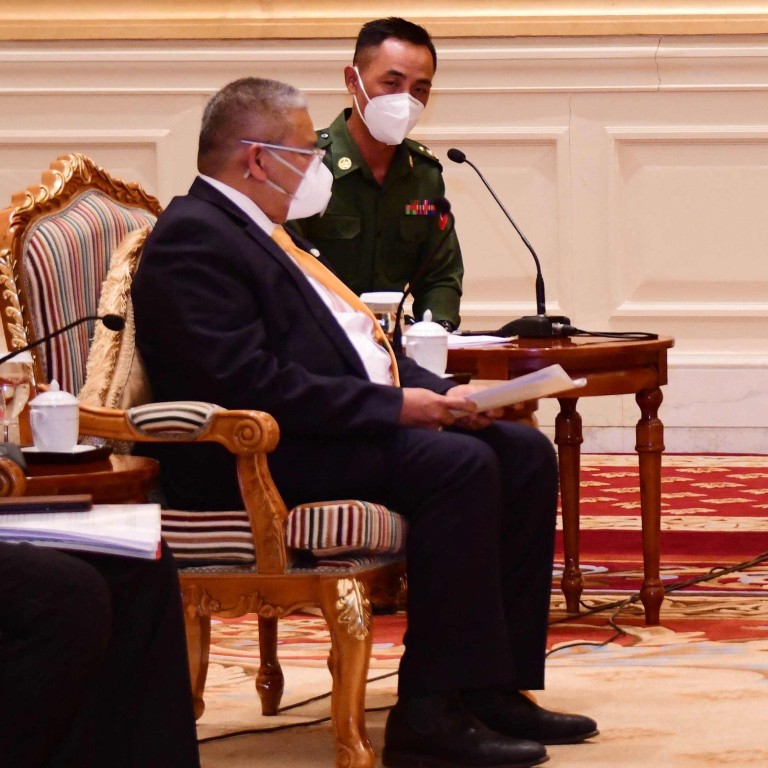 Asean appoints Brunei diplomat Erywan Yusof as envoy to Myanmar
Move seen as a compromise by the 10 nation bloc of Southeast Asian countries, which has been beset with questions about unity
Reports had claimed Indonesia wanted its former foreign affairs minister Hassan Wirajuda in the role, while the Myanmar junta favoured former Thai foreign minister Virasak Futrakul
The Association of Southeast Asian Nations, beset with questions about internal unity, on Wednesday said it was appointing one of Brunei's top diplomats to spearhead overtures to junta-ruled
Myanmar
as the country reels from a worsening
Covid-19 crisis
.
The decision to appoint Erywan Yusof, Brunei's second minister for foreign affairs, as a special envoy was published in a joint communique of the bloc on Wednesday, two days after its 10 foreign ministers, including a representative of the Myanmar junta, held virtual talks among themselves as part of a weeklong series of meetings.
Asean
has been criticised from multiple quarters over its inability to agree on who to appoint as the special envoy to Myanmar, with rights groups urging the United States and United Nations to take a more direct approach to the crisis rather than depend on the regional grouping.
On the Myanmar crisis, the default position of the UN, as well as major powers including the US and China, is that Asean should use its entrenched influence with the junta to de-escalate the country's post-coup violence.
But according to multiple media reports, the bloc's efforts have been stymied by deep division over who to appoint as the special envoy.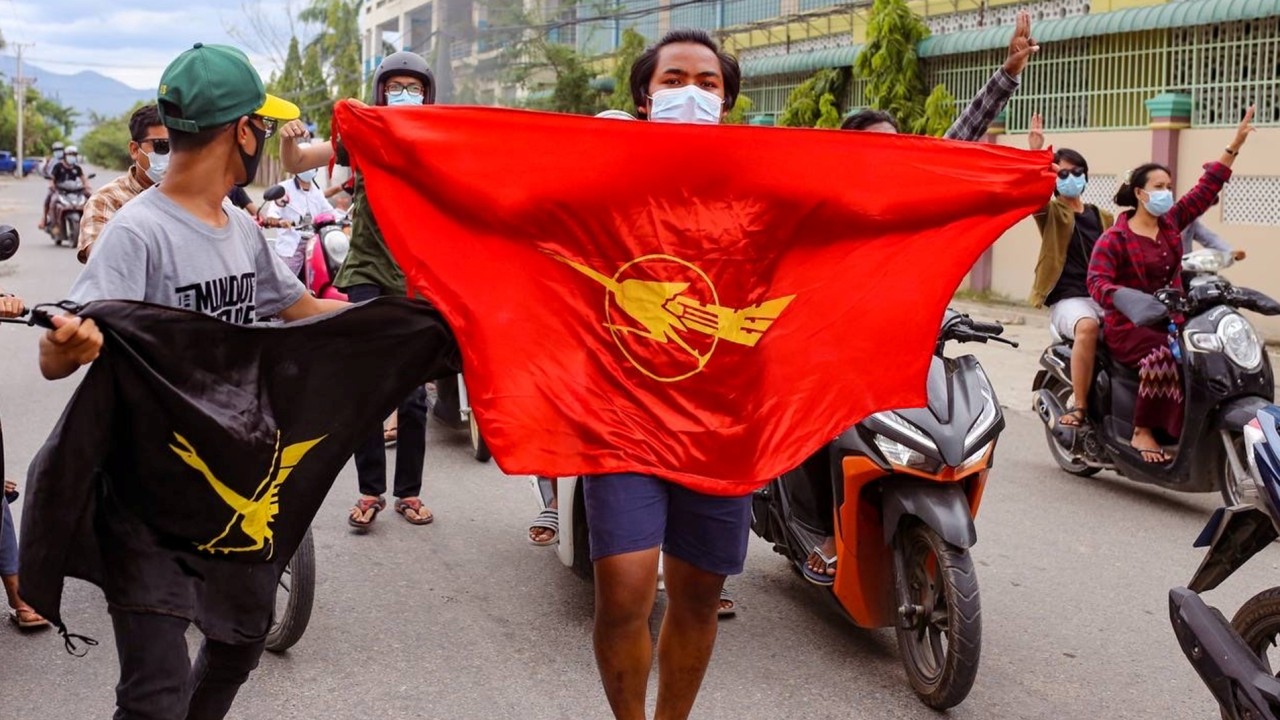 02:17
Myanmar military coup hampers fight against country's biggest wave of Covid-19
Myanmar military coup hampers fight against country's biggest wave of Covid-19
The appointment of an Asean special envoy is part of a five-point consensus that Asean struck with junta leader Min Aung Hlaing in April, as part of efforts to de-escalate violence in the country after the ousting of the democratically elected National League for Democracy (NLD).
A Tuesday report in The Irrawaddy, a news website that tracks Myanmar's post-coup situation, said Indonesia, which traditionally holds significant sway on regional matters, had wanted its former foreign affairs minister Hassan Wirajuda to be appointed.
The Myanmar junta, however, preferred the former Thai vice-foreign minister Virasak Futrakul, the report said, noting that the Thai candidate was an ambassador in Yangon in the 1990s during Myanmar's earlier period of junta rule.
The appointment of Erywan is seen as a compromise by Sultan Hassanal Bolkiah of Brunei. The oil-rich sultanate is the chair of Asean this year.
The Asean joint communique said Erywan would "start his work in Myanmar, including building trust and confidence with full access to all parties concerned and providing a clear timeline on the implementation of the five point consensus".
Apart from the appointment of a special envoy and for that person to be granted access to Myanmar, the consensus involves an agreement on ending violence, constructive talks among "all parties concerned" and the sending of aid to Myanmar.
Asean foreign ministers said after an April meeting with Min Aung Hlaing that he agreed to these points, but the junta chief later prevaricated on the matter.
Over the weekend, he appointed himself prime minister and pledged to hold elections by 2023. When he seized power in February, ostensibly due to "election irregularities" that saw the NLD sweep polls in November, he had said a "state of emergency" to restore order would last for a year. Wednesday's joint communique did not explicitly mention the names of detained NLD leaders such as its de facto chief
Aung San Suu Kyi
and President Win Myint.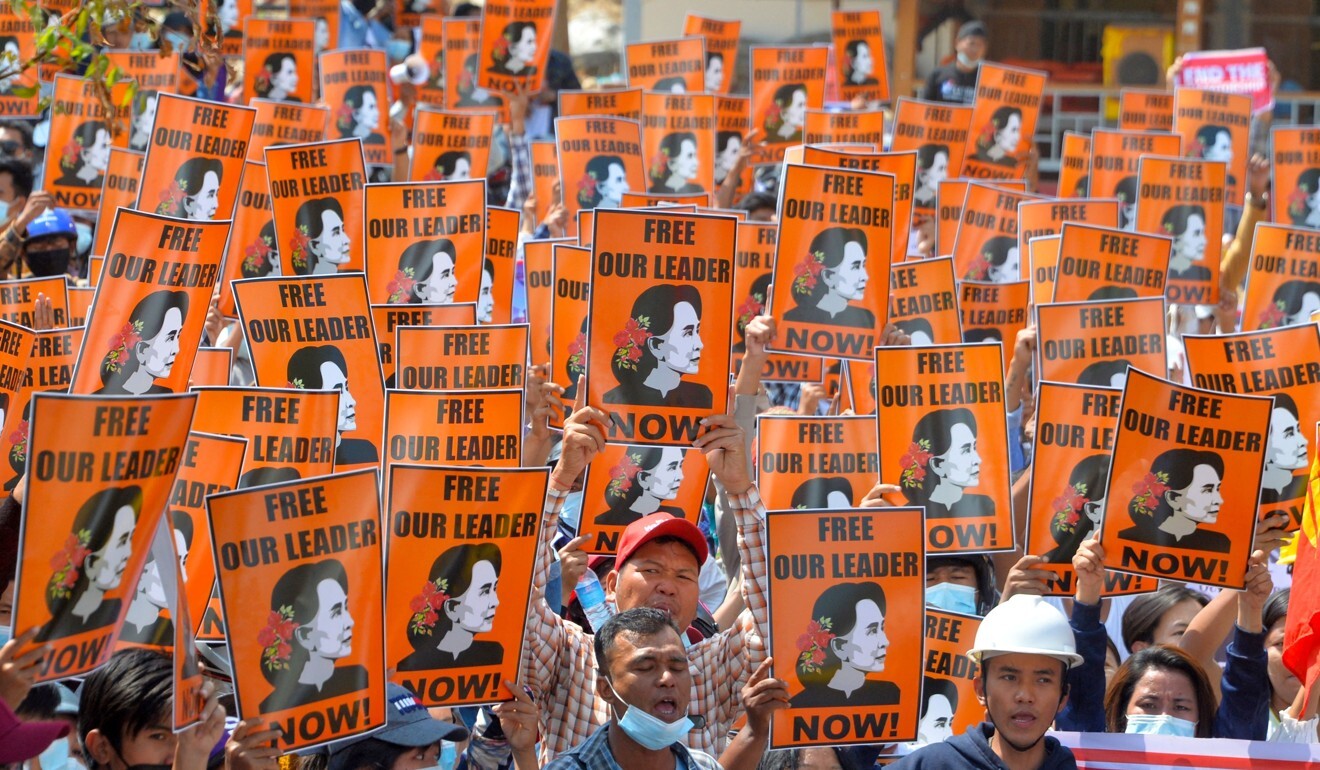 The statement, which requires the assent of all 10 countries, did not say that the bloc wanted political detainees to be released. Instead, the statement noted that "we also heard calls for the release of political detainees including foreigners".
Aaron Connelly, an analyst with the International Institute for Strategic Studies, wrote on Twitter that Indonesia, Malaysia and Singapore had "pushed for tougher language" in the communique, though some of it was vetoed by the junta representative Wunna Maung Lwin.
"The junta's foreign minister, Wunna Maung Lwin, was able to veto two key clauses: the first a reference by name to Aung San Suu Kyi and President Win Myint with regard to calls for the release of political detainees; the second noting the June 18 UN General Assembly resolution," Connelly wrote.
In an immediate response to the joint communique, the Asean Parliamentarians for Human Rights (APHR) group said that while it was satisfied that a special envoy had finally been appointed, it had "legitimate concerns" about the selection of Erywan.
Former Thai foreign minister Kasit Piromya, an APHR board member, said it was "unnerving that a minister of an absolute monarchy that does not abide by international human rights standards has been tasked with convincing a murderous army to respect these principles".
Singapore-based diplomatic observer Dylan Loh had a more upbeat view.
He said while there had been "unrealistic expectations" put on Asean to quickly resolve the crisis, Brunei as chair had thus far acted in a proactive manner. "The way I see it, as long as Myanmar is on the table and Asean is willing to lead on this issue, there is always hope that the situation can improve," said Loh, an assistant professor of public policy and global affairs at the Nanyang Technological University.
"All things considered, some progress can be considered good progress."
The 28 page communique also took in developments on a range of other issues.
On a code of conduct for the disputed
South China Sea
, currently under negotiation between Asean and China, the statement said there had been a resumption of "textual negotiations" and "provisional agreement on the preamble section" after delays due to the Covid-19 pandemic.
Chinese Foreign Minister Wang Yi, who held talks with the Asean foreign ministers on Tuesday, said after the virtual summit the progress "demonstrated once again that as long as the common political will to move forward with consultations is maintained, no difficulty can stand in our way, whether it be a raging epidemic or external interference".
He accused the US of being a "troublemaker" in the resource-rich sea, which Beijing claims almost in its entirety citing "historic rights".
Southeast Asian claimants view China's claims as illegal under the United Nations Convention on the Law of the Sea.