Japan
Get more with myNEWS
A personalised news feed of stories that matter to you
Learn more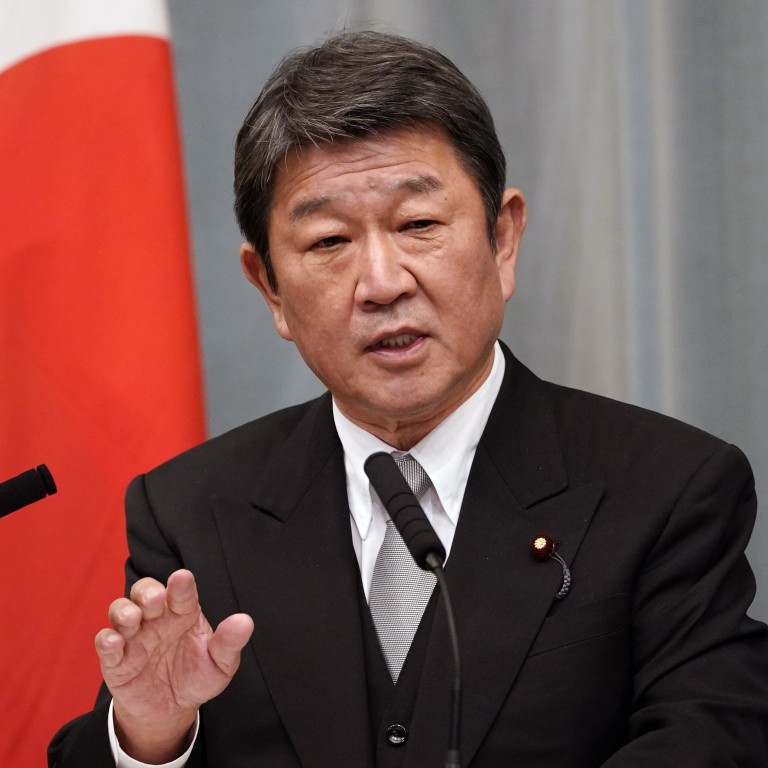 Japan resumes meeting with 5 Mekong countries after suspending it due to Myanmar coup
Analysts say Tokyo's focus is to nurture closer economic cooperation with Cambodia, Laos, Myanmar, Thailand and Vietnam to counter China's rise
The annual meeting, which was postponed following the February coup, will also cover Covid-19 support and territorial disputes in the South China Sea
Japan
is expected to use its meeting on Friday with the five Mekong River states to reiterate its commitment to the region, although analysts said it will also aim to reinforce its foreign policy objective of countering China's influence.
Japanese Foreign Minister Toshimitsu Motegi will hold a videoconference summit with his counterparts from Cambodia, Laos, Myanmar, Thailand and Vietnam. The agenda includes support for the five countries – all of which are battling with
Covid-19
surges due to the highly contagious Delta variant – as well as discussions on territorial disputes in the
South China Sea
and a festering political crisis in
Myanmar
following a February coup.
While this Japan-Mekong meeting takes place annually, it was postponed from its original March date as Tokyo feared that holding it would be seen as recognising the military junta which seized power from an elected government, sources told Kyodo News.
But Japan decided to go ahead after China hosted a meeting with the 10 Association of Southeast Asian Nations (
Asean
) members including Myanmar in June, and the United States also met virtually with Asean foreign ministers on July 14, they said.
On Wednesday, Motegi expressed full support for the Asean appointment of a special envoy to Myanmar to mediate between the military and pro-democracy protesters.
Analysts said however that Tokyo's focus for Friday's meeting would be to nurture closer economic cooperation with the Mekong countries, as it joins with its ally the United States in seeking to check China's rise.
"It all boils down to the rivalry with China," said Jeff Kingston, director of Asian studies at the Tokyo campus of Temple University.
"Japan is keen to promote its concept of connectivity through the region and is using the Mekong River as part of that plan," he added, referring to the vital waterway that runs from China to five Asean countries, with about 60 million people dependent on it downstream.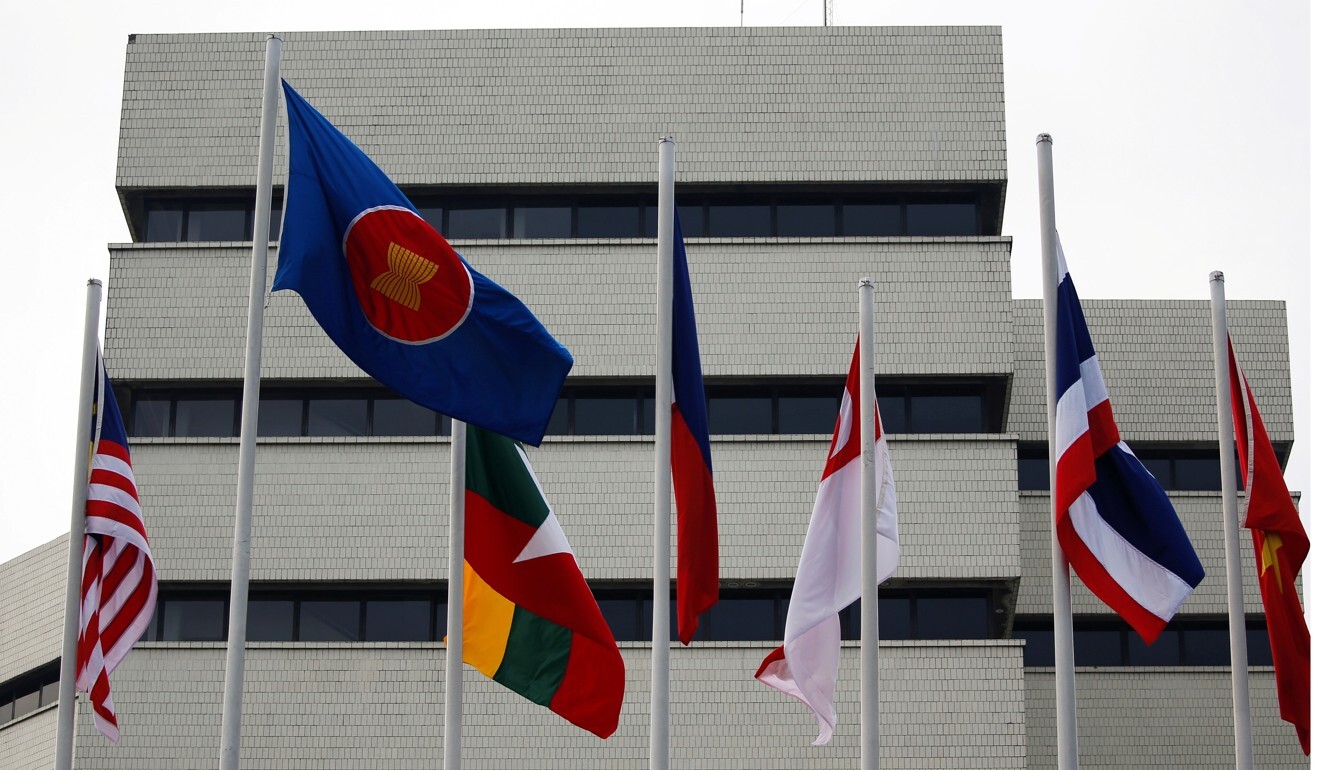 The 10 Asean countries have often said they do not want to choose between the US and China, but Beijing's outreach in recent years through investments and infrastructure projects, and more recently,
Covid-19 vaccines
, has resulted in countries like Cambodia and Laos drawing closer to China, Kingston said.
Japan would likely emphasise joint development initiatives, particularly relating to the vital waterway, noting that the Southeast Asian countries had been affected by China's construction of dams upstream that affect water flows, he said.
"It impacts transportation, irrigation, hydroelectric plants, while the Japanese will want to play up the benefits to local communities of their plans."
Yuko Ito, a professor of international relations at Asia University, said Japan's primary purpose "is to try to push back against Chinese attempts to widen its sphere of influence even further".
"And Tokyo believes it is in a good position to do that because of its historic connections to many of the countries in the region," she said, adding that Japan has been a generous provider of aid and economic assistance to many of the 10 Asean member states and has also developed deep business connections, including in Myanmar.
"There is also deep concern that the strong line that Washington has taken towards Myanmar might push the junta there close to China, and Japan is desperate to avoid that situation," she said.
"It is also not just Myanmar that they are worried about," she added. "There are others, such as Cambodia, that lean towards China and might be convinced that is in their best interests. So Japan has to offer these governments something other than criticism."
Ben Ascione, an assistant professor of international relations at Tokyo's Waseda University, said Japanese Prime Minister Yoshihide Suga is following in the policy footsteps of his predecessor, Shinzo Abe, by building firmer Southeast Asian ties – including the Mekong states – to counterbalance China.
An added component, however, would be a degree of synergy with the Quad, which comprises the US, Japan, Australia and India.
"Both administrations have gone out of their way to emphasise the importance of freedom of movement in the South China Sea and that will certainly be a part of Japan's calculations in its engagement with Asean this time," he said. "But looking to the longer term, I believe Tokyo will want to explore the idea of Asean working with the Quad nations to bolster its capabilities and help realise that vision of a free and open Indo-Pacific."
Japan is hoping to convince Asean of the potential benefits of working more closely with the Quad and is aiming to "bring the strands together", Ascione said, although he conceded there will be some resistance as the organisation has always carefully guarded its regionalism and independence.
Additional reporting by Kyodo News