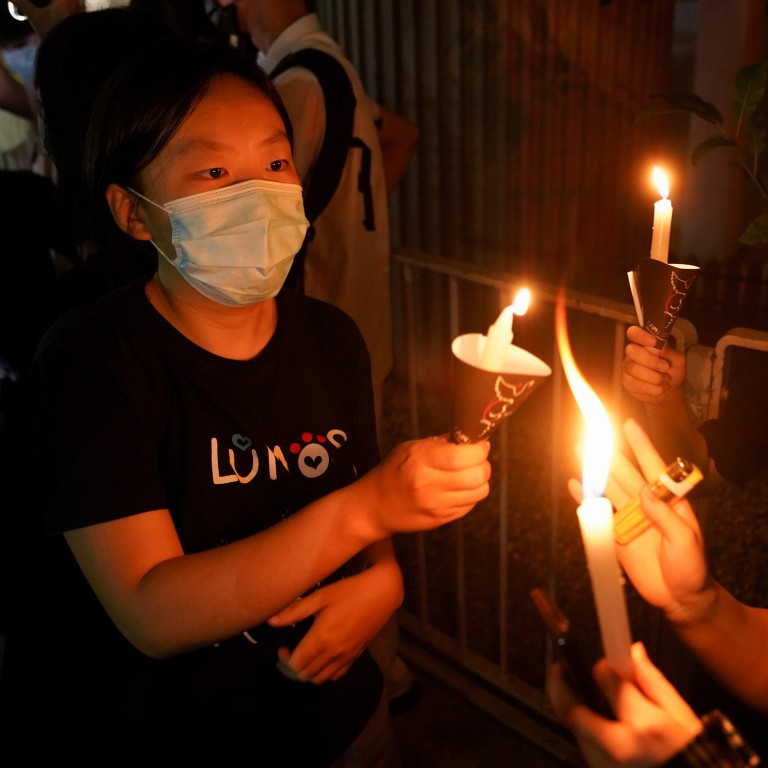 Australia's proposed Magnitsky-style sanctions law could target China: analysts
The reforms, expected to be adopted before the end of the year, will allow Canberra to punish individuals or entities for gross human rights violations or corruption
Analysts say the new powers are likely to target Beijing for its crackdown on dissent in Xinjiang and Hong Kong
Australia will introduce new powers to sanction alleged perpetrators of "egregious acts of international concern," a move likely to put China in the crosshairs and further strain
Sino-Australian relations
.
Under the proposals, Canberra would be able to impose targeted financial sanctions and travel bans on individuals or entities accused of gross human rights violations and other activities such as weapons proliferation, cyberattacks and corruption.
Foreign Marise Payne said on Thursday the government intended to introduce the reforms to target "sanctionable conduct wherever it occurs" before the end of the year.
The move follows a December 2020 parliamentary committee report that recommended the introduction of Magnitsky-style legislation – named after late Russian whistle-blower Sergei Magnitsky – similar to that in place in the United States and Britain.
Australia
currently enforces United Nations sanctions and autonomous punitive measures based on country-specific designations, including North Korea, Libya, Syria, Iran and Myanmar. China is not a designated country under Canberra's sanctions regime.
Although the proposed amendments do not mention China by name or specify which individuals or entities could be targeted, Australia has repeatedly raised concerns about Beijing's crackdown on dissent in westernmost
Xinjiang
and Hong Kong.
In March, Australia and New Zealand
expressed support for a sanctions blitz
by Western countries against Chinese officials over alleged human rights violations against ethnic minority Uygurs in
Xinjiang
, without imposing their own penalties – a move some analysts put down to the lack of Magnitsky-style legislation.
The Chinese embassy in Australia at the time accused Canberra of "maliciously spreading lies and disinformation" and applying "double standards on human rights," including in its treatment of Indigenous Australians and military activities in the Middle East.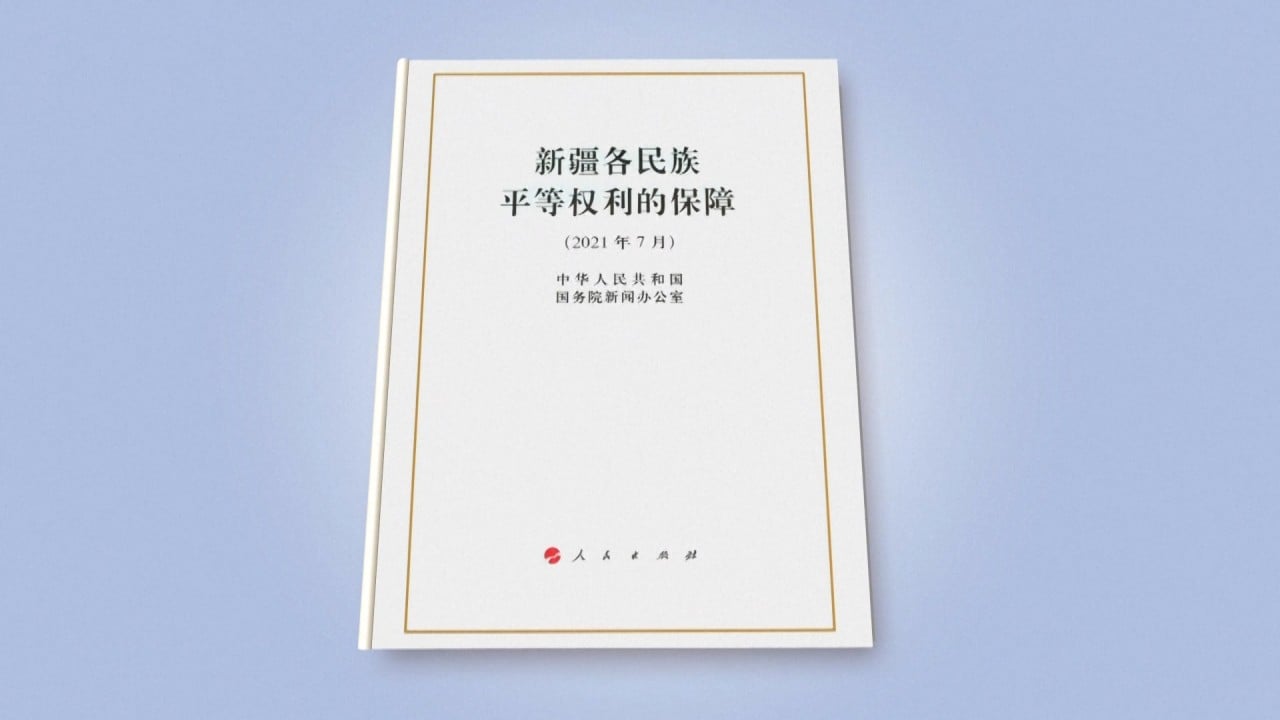 01:50
China claims improved living standards and ethnic equality in Xinjiang while ignoring allegations
China claims improved living standards and ethnic equality in Xinjiang while ignoring allegations
Senators and outspoken Beijing critics James Paterson and Kimberley Kitching, who both serve as co-chairs of the Inter-Parliamentary Alliance on China, are among the key advocates of the Magnitsky-style reforms.
Former Hong Kong lawmaker
Ted Hui Chi-fung
, who resettled in Australia after fleeing charges related to the 2019 anti-government protests, and activist group Australia-Hong Kong Link welcomed the proposed changes.
Sophie McNeil, Australia researcher for Human Rights Watch, described the proposed revisions as a "welcome first step in holding human rights abusers and corrupt officials everywhere to account."
In June,
China unveiled an anti-sanctions law
aimed at preventing individuals and entities from complying with "discriminatory restrictive measures" targeting the country. Beijing is set to implement similar legislation in Hong Kong.
Nathan Atrill, a lecturer in Chinese foreign policy at Australian National University in Canberra, said he expected China to be a major target of the new sanctions regime, along with Russia, Myanmar and Belarus.
"China is likely to be one major target of this legislation owing to the fact human rights issues such as forced labour in
Xinjiang
and the crackdown in Hong Kong have both been condemned formally by the Australian government," said Atrill.
"Specifically in the case of China, officials in leadership positions in
Xinjiang
may be sanctioned first. Later we may see leadership in the labour camps targeted. Hong Kong officials are more likely to have financial interests in Australia so who is targeted here might be of particular concern."
Relations between Australia and China have sunk to their lowest ebb in decades since Canberra last year called for an independent international
inquiry into the origins of the Covid-19
pandemic, prompting Beijing to slap restrictions on billions of dollars of Australian exports.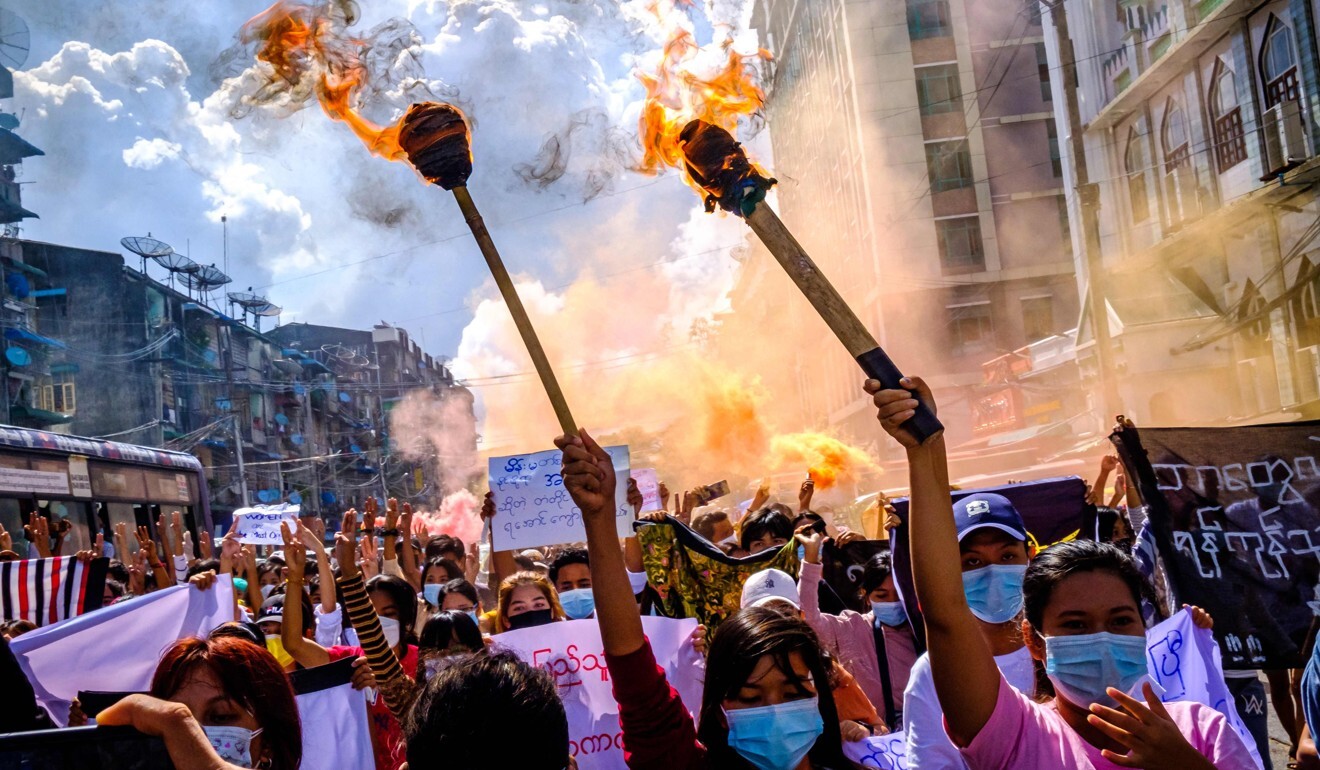 Ties between the countries have been further strained by disputes over issues including conditions in Xinjiang and Hong Kong, the
South China Sea
, Canberra's ban on Huawei Technologies Co., and alleged espionage and foreign meddling.
"Beijing has made it quite clear that it believes Australia is solely responsible for the deterioration of the relationship," said Atrill.
"Canberra has made it clear it is not going to be driven by demands or preconditions dictated by their counterparts in China to repair the relationship. Things are likely to continue along the current trajectory."
James Laurenceson, director of the Australia-China Relations Institute at the University of Technology Sydney, said it was "safe to say" Australia would not hesitate to join sanctions against Chinese officials in conjunction with its partners and allies.
"The fact Beijing has only been able to inflict limited economic damage on Australia over the past 18 months has led to increased assuredness in Canberra," Laurenceson said.
"The reality of the politics around legislation of this sort is that it is hard to imagine it being wielded against officials of countries with which Australia is seeking a closer strategic partnership.
If that turns out to be the case, China won't miss its selective application and so conclude it is more about anti-China strategic manoeuvring than a genuine commitment to, for example, values around human rights."
This article appeared in the South China Morning Post print edition as: NEW SANCTION POWERS FOR CANBERRA