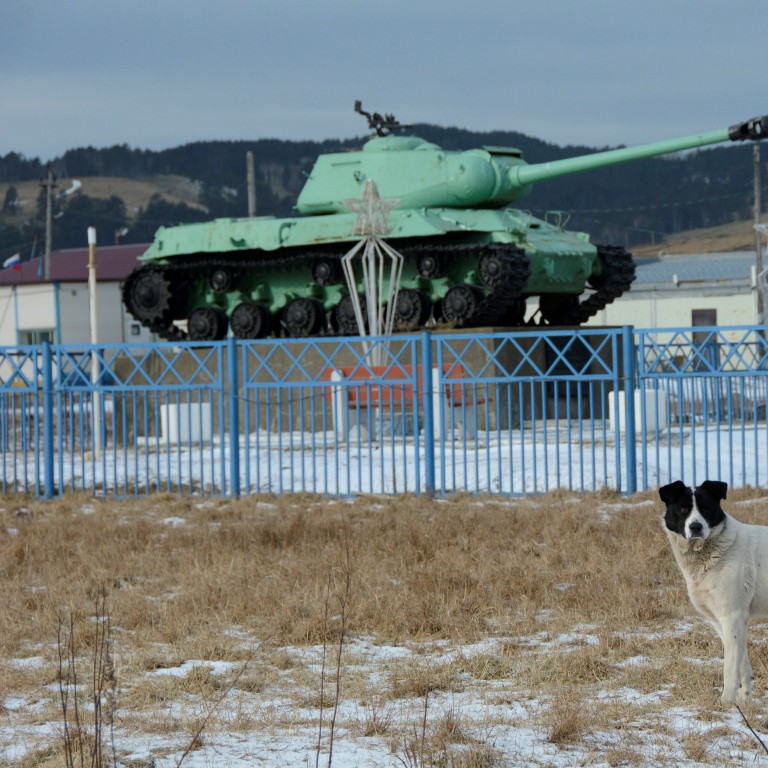 Japan-Russia islands dispute: fears tensions are dragging in US and China as jets scramble
Sharp increase in Russian military planes approaching Japanese airspace prompted Tokyo to scramble jets 35 times in June alone
Experts say Russian activities are meant not only as a signal to Tokyo over the Northern Territories/Kurils dispute, but as a show for domestic audiences and a gauge of US opinion
Japan's fighter aircraft have been scrambled to respond to a sharp increase in Russian military planes approaching Japanese airspace north of Hokkaido in recent weeks, as tensions escalate over a disputed island chain.
Experts say that Moscow's activities are meant not only as a message to Tokyo in its long-running territorial dispute over the islands – referred to as the Northern Territories by
Japan
and the Southern Kurils by
Russia
– but as a show of strength for a domestic audience.
They also believe the Russian flights are aimed at gauging Washington's position on the dispute, amid concerns that what was once a bilateral issue between Moscow and Tokyo is swiftly evolving into a multilateral one concerning the
United States
and
China
, too.
In a recent commentary for the East Asia Forum website, Andrey Gubin, an associate professor with the Far Eastern Federal University in Vladivostok, said the context around the dispute had changed.
"Rising US-Russia,
US-China
and Japan-China tensions are badly affecting the security environment in Northeast Asia", he wrote.
Soviet troops invaded and occupied the southern part of Sakhalin and the Northern Territories/Southern Kuril Islands as World War II ended and ever since then Moscow has refused Tokyo's demands that the territory be returned to Japanese control. As a result, the two governments have yet to sign a formal peace treaty ending the war.
Japan Air Self-Defence Force (ASDF) jets were scrambled to intercept Russian aircraft on 35 occasions in June, the highest figure since the defence ministry started releasing monthly statistics in April 2020 and more than the 23 times they were scrambled to counter Chinese aircraft in the same period.
It is the first time the ASDF has deployed more planes to counter Russian aircraft than to face Chinese threats to the far south of the Japanese archipelago for nine months.
The increase in incidents off northern Hokkaido can in part be linked to Russian military exercises that are expected to continue until the end of August – and which the Japanese government has said it "cannot accept" as the drills are taking place on an island that Tokyo insists is Japanese territory that has been illegally occupied by Russia since 1945 – but there are other factors behind the increase too, say analysts.
Testing the US
Yakov Zinberg, a professor of East Asian studies at Tokyo's Kokushikan University, believes Moscow first openly signalled its discontent at Japan when Foreign Minister Sergey Lavrov told students at a university in Vladivostok on July 8 that Russia did not consider itself to be in dispute with Japan over the sovereignty of the islands.
"That was a very unusual and unexpected comment for him to make because clearly there is a dispute and this signals a return to the hard-line position that we saw under the Soviet Union," he said.
Russian Prime Minister Mikhail Mishustin subsequently visited the disputed islands in late July and announced that Russia was open to joint economic development with other countries, including Japan, with the possible introduction of tariff and tax exemptions for companies that set up operations on the islands.
"Russia is testing the reactions of the US as it is of the opinion that Japan does not have an independent position on foreign affairs and just does what the US orders it to do," he said. "So [
Russian President
Vladimir Putin
] wants to know what [US President
Joe Biden
] will do about the islands."
The US administration has stated unequivocally that the security agreement with Japan covers the
East China Sea
islands that are disputed with Beijing, which refers to them as the Diaoyu archipelago, but Washington has remained non-committal in Japan's dispute with Russia, Zinberg pointed out.
Putin
appeared to be testing the resolve of the US on the Northern Territories, he said, and would "feel safer if the US continues to ignore the issue".
Putin said in June he was ready to discuss a peace treaty with Japan and that the two nations shared strategic interests in the region, a comment that was perceived as far more conciliatory than previous positions.
Yet there is little likelihood of Russia simply handing over the disputed islands as they would provide ideal locations for radar and anti-aircraft and anti-shipping missiles – either Japanese or American – in the straits that Russian warships need to traverse to enter the Pacific from their Far East base at Vladivostok.
Domestic audience
Taking a firm line on the islands was also calculated to win the ruling United Russia Party support in the general election scheduled to take place in September, Zinberg said.
"Putin's party has seen its popularity fall in recent months, especially in the Far East, where the communists and Vladimir Zhirinovsky [the leader of the Liberal Democratic Party of Russia] are particularly strong," he said. "So Lavrov and Mishustin visiting is designed to show that the government is not afraid of other countries in the region and that it is committed to investing in the islands."
James Brown, an associate professor of international relations specialising in Russian affairs at the Tokyo campus of Temple University, said Moscow was unhappy that what it saw as progress under former Japanese Prime Minister
Shinzo Abe
had stagnated under the present leader,
Yoshihide Suga
.
"Russia is unhappy and is expressing its dissatisfaction by showing that if Japan chooses to take a harder line, then Russia can in turn make things more difficult for Japan as well," he said.
The sharp increase in aircraft scrambles was one manifestation of that, he said, and Russia had "the ability to dial up or down the pressure".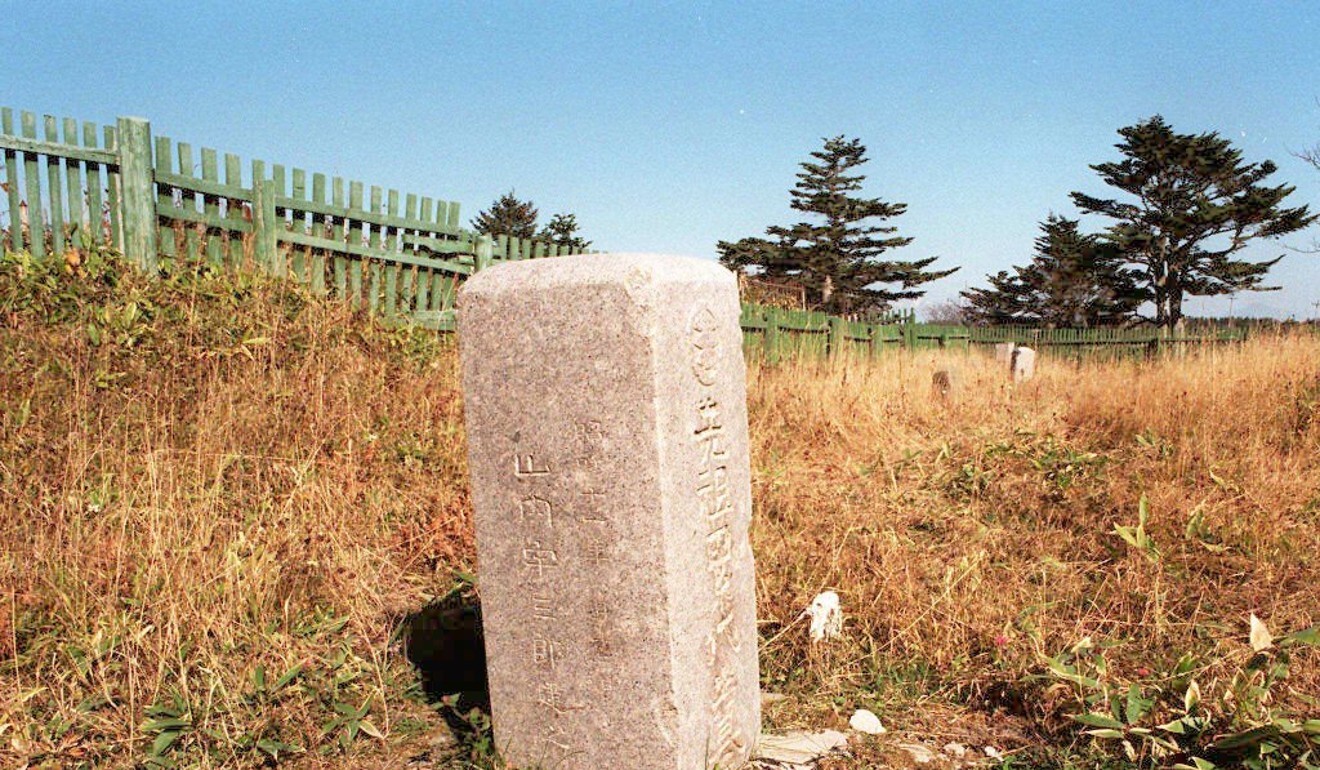 China's stance shifting?
An added complication for Japan is the belief that
Beijing
has shifted its stance on the dispute. Last month, after Japan protested against Mishustin's visit to the island, a journalist with the nationalist tabloid
Global Times
asked if Beijing had any comments, at a regular foreign ministry briefing.
Spokesperson Zhao Lijian replied that it was a bilateral issue between Russia and Japan but added: "At the same time, it is China's consistent belief that the outcomes of the victorious anti-fascist war should be earnestly respected and upheld."
The comment led to speculation that while China had previously supported Japan's claims to the islands, Zhao's quoting of Moscow's description of World War II as the "victorious anti-fascist war" was a sign that Beijing was now siding with Russia.
"This is a warning to Japan that this is something that Beijing could do and it's a message, a warning to Tokyo against taking a tough stance on China in other areas, and particularly over
Taiwan
," Brown said.
Japan has in recent months backed US statements on Taiwan's security, while Tokyo's recent defence white paper for the first time explicitly identified Taiwan as an area of strategic concern to Japan.
"By stepping into the Northern Territories dispute, China is telling Japan that it needs to be careful," Brown said. "But I don't think that they will clearly back Russia at the moment, simply because as soon as they do they have played that card. If they instead keep it as a more vague threat, then it's pressure that they can apply again and again.
"It's a useful lever until they pull it," he added.
Victor Zhikai Gao, chair professor at Soochow University, said Zhao's comments were the first time China had made it clear that it did not view the dispute purely as a territorial matter between Russia and Japan.
He said China instead saw Russia's claim on the islands as an outcome of World War II and that Tokyo should honour the obligations that came with its unconditional surrender.
Gao, who is also the vice-president of the Beijing-based think tank the Centre for China and Globalisation, said Japan's obligations also required it not to take up arms against the war's victors, including China.
One reason behind the "significant shift" in China's stance on the islands was Japan's recent suggestion that it would come to the defence of Taiwan in the event of a war, Gao added.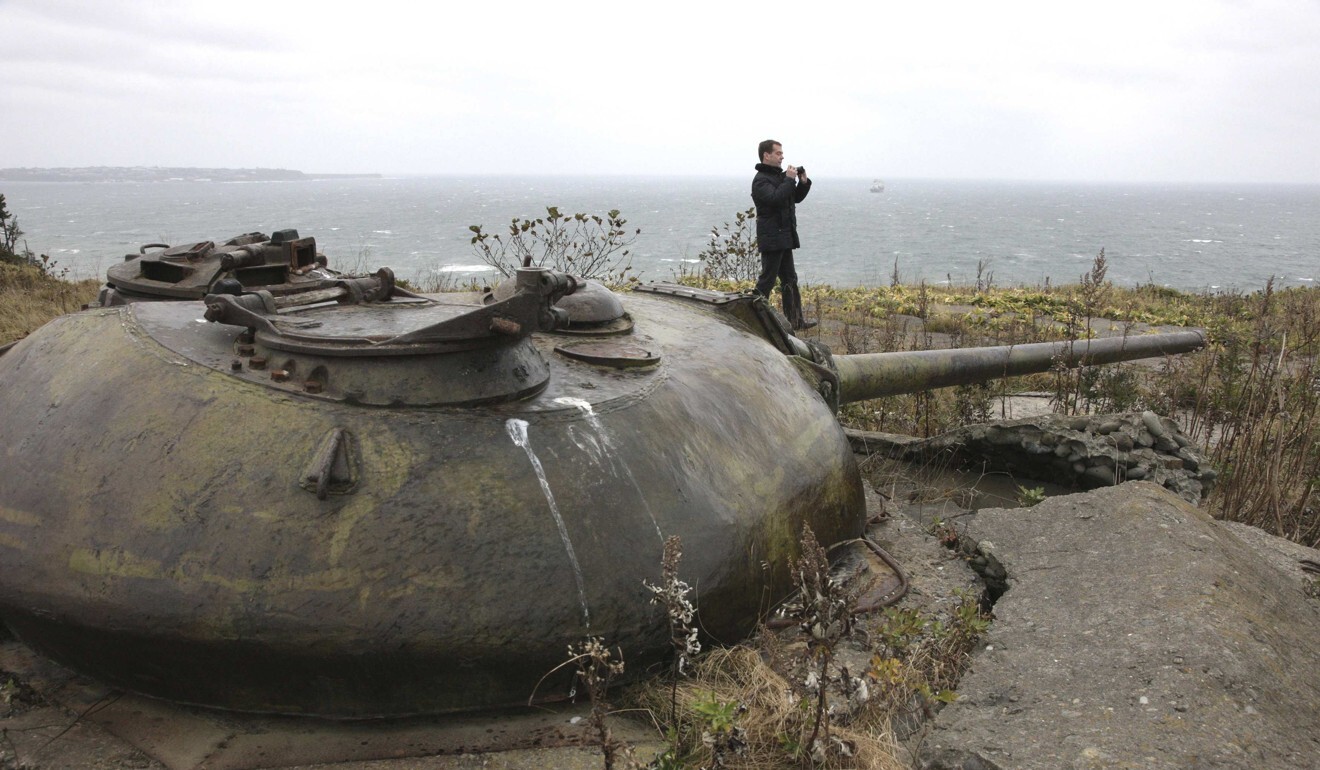 Internet users weigh in
Zhao's comments have been widely supported on the Chinese internet, where many users have called for China to support Russia, arguing that Japan has not truly repented for its role as aggressor during World War II.
Since the end of the war, Japan's efforts in revising its textbooks and downplaying atrocities it inflicted on neighbouring countries have angered the Chinese public.
Frequent visits by Japanese leaders to the Yasukuni war shrine, which commemorates Class-A war criminals, have also angered both China and South Korea, which see the visits as attempts to legitimise Japan's past militarism.
Chinese internet users have criticised Suga for suggesting that the Russian prime minister had escalated tensions with his July visit to the disputed islands, arguing that the US was the guilty party instead for selling arms to Taiwan. Some have suggested that if Tokyo wants to "blindly support the US", then it will have "to pay a price".
A viral video on Weibo, China's microblogging website, claims that Japan's military efforts of recent days are aimed at "creating a disturbance in the northeast Asia region on behalf of the US, so that Washington has a pretext to get involved".
The video warns any unilateral efforts by Japan to reclaim the islands by force would be futile, given Russian military might. "How dare Japan mess around with Russia? Is it tired of living?" the video says.
However, some users have commented that neither the Japanese nor the Russians should be trusted, pointing out that Russia has seized "vast tracts of Chinese land in the past".
Chinese feelings over Vladivostok, which once belonged to China, remain high. The modern-day territory of Primorsky Krai, of which Vladivostok is the administrative capital, was part of the Qing dynasty's territory before it was annexed in 1860.
This article appeared in the South China Morning Post print edition as: jets scrambled in islands row with moscow