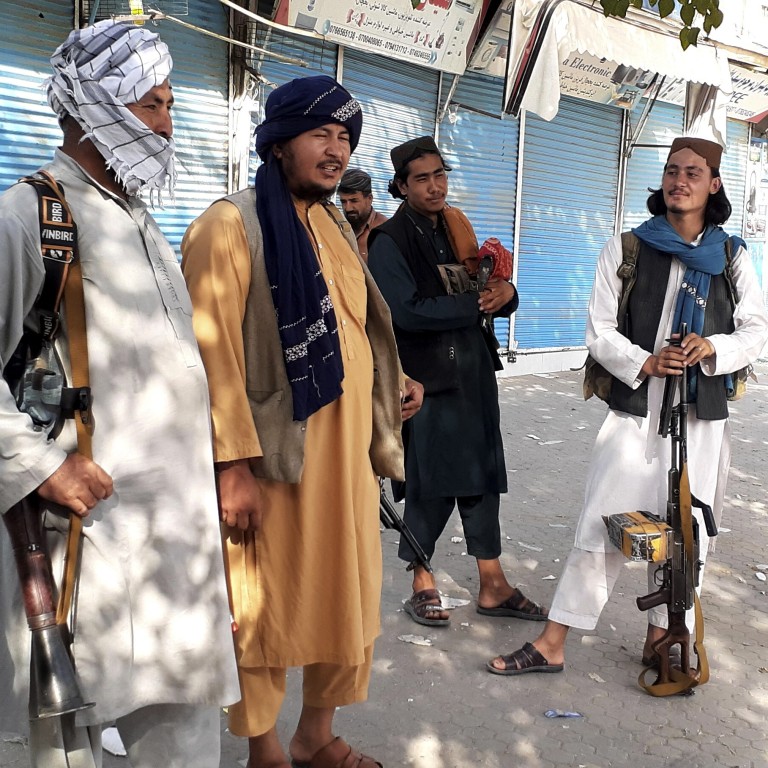 US, China, Russia, Pakistan to meet amid alarm at Taliban's sweep through Afghanistan
Representatives of the four countries are to meet in Doha in bid to get the Taliban and Kabul government to commit to peace talks and avoid civil war
India's absence from talks has raised eyebrows; New Delhi is keen to prevent a return to the 1990s when Pakistan-linked terrorists operated from Afghan soil
The
United States
,
China
, Russia and Pakistan will meet in Qatar's capital of Doha on Wednesday to discuss the worsening situation in
Afghanistan
, as the Taliban's military offensive threatens to overrun the Kabul government, paving the way for civil war.
At the "extended troika" meeting, representatives of the four countries, who last met in March and April in Moscow and Doha, will hold consultations before meeting representatives of the Taliban and Kabul government to urge them to commit to peace talks, which fizzled out after their last meeting on July 17.
The US State Department said on Monday its envoy on Afghanistan, Zalmay Khalilzad, would be in Doha for "several planned rounds of meetings over three days".
"He will press the Taliban to stop their military offensive and to negotiate a political settlement, which is the only path to stability and development in Afghanistan," the State Department said.
At a news conference on Monday,
Pakistan's
Foreign Minister Shah Mehmood Qureshi said this meeting would take place on Wednesday, while Pakistani sources told Voice of America that it would be preceded by a Tuesday discussion involving Afghanistan's immediate neighbours as well as representatives of Russia, the
United Nations
and the US.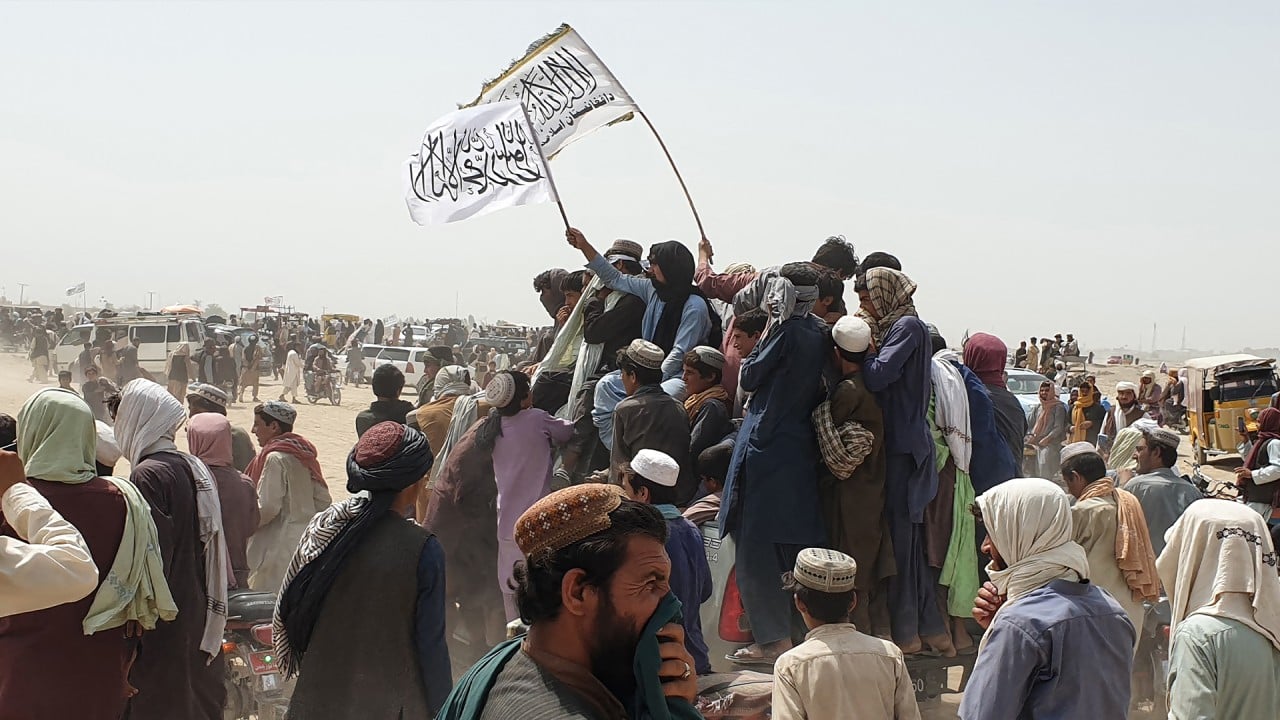 01:42
Taliban claims key border crossings in Afghanistan as US commander departs country
Taliban claims key border crossings in Afghanistan as US commander departs country
International alarm over Afghanistan has risen in recent weeks as the US military's troop withdrawal, which is expected to be completed by the end of the month, has given the Taliban an opportunity to make sweeping advances in their bid to seize control of the country. The Pentagon last month estimated that the Taliban controlled half of Afghanistan's 419 districts.
Afghan presidential spokesman Mohammad Amiri told Bloomberg on Monday that while Kabul remained open to peace talks, the Taliban were backing away from negotiations. This had led Afghan President Ashraf Ghani to "mobilise and arm" local people to fight the Taliban after a meeting with warlords and political leaders, he added.
Fierce battles continued to rage on Tuesday as the Taliban continued with its blitz across the north of the country, forcing tens of thousands of people to flee to safety. During its earlier stint in power from 1996 to 2001, the group was known for strict punishments based on a harsh interpretation of Islamic law and suppressing the rights of women and children. It was ousted by US and international troops after the September 11, 2001 terrorist attacks in New York, for providing a sanctuary for the group behind the attacks, al-Qaeda.
While analysts say the presence of US and international troops has suppressed militant activity, Kabul and Western governments have alleged that Pakistan's support of the Taliban has allowed it to survive and make a comeback, something that Qureshi denied during Monday's news conference.
He said Pakistan supported a political solution to bring peace to Afghanistan as it also stood to lose the most from an unstable direct neighbour, according to comments reported by Reuters.
06:22
Why Afghanistan matters to China as US withdraws from war-torn country
Why Afghanistan matters to China as US withdraws from war-torn country
India's interest
Notably absent from the talks is
India
, which has invested more than US$3 billion in building development projects in Afghanistan over the past 20 years.
India is keen to prevent a repeat of the 1990s situation in Afghanistan, when the Taliban was in power and Pakistan-linked terrorists were able to launch attacks against Indian interests from Afghan soil.
India hopes the Taliban can be prevented from returning to power, but has been left out of this week's talks – something that has prompted much discussion in the Indian media given the country holds the rotating presidency of the 15-member United Nations Security Council.
Kanwal Sibal, a retired Indian foreign secretary, said both Russia and the US felt Pakistan was pivotal to the endgame in Afghanistan due to its influence over the Taliban and that this was why Russia had left India out of the "extended troika" meeting, as Moscow knew it would "not make any headway with Pakistan if India is sitting at the table too".
Nandan Unnikrishnan, a distinguished fellow at the Delhi-based think-tank Observer Research foundation, said Pakistan could have made India's exclusion a precondition for its participation in the meeting. He also questioned whether India had any leverage on the ground in Afghanistan.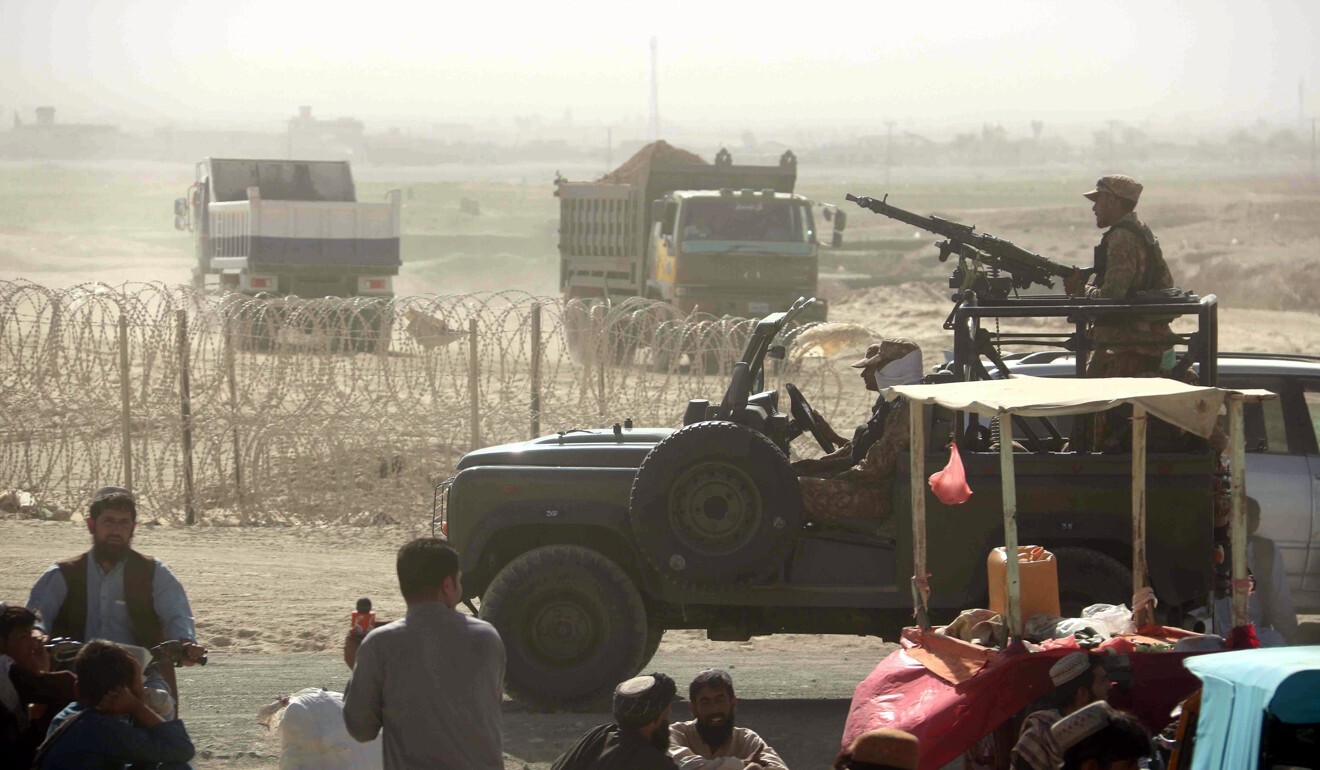 There may be other reasons for India's exclusion too, said Alexey Kupriyanov, senior research fellow at the Institute of World Economy and International Relations of the Russian Academy of Sciences. "If India is included in the talks, it would be logical to include Iran, which has more interests in Afghanistan than India," said Kupriyanov.
One of the concerns of India's foreign policy establishment is the extent to which countries like Russia and China have engaged the Taliban.
Kupriyanov said Russia's concerns over the presence of extremist group
Islamic State
(Isis) in Afghanistan meant it saw engaging the Taliban as a way of dealing with Isis.
However, Gautam Mukhopadhaya, who served as India's ambassador in Kabul from 2011 to 2013, warned Russia against relying on Pakistan and the Taliban to prevent the spillover of radicalism across the Russian-Afghan border.
"Moscow knows the extended troika cannot be the arbiter of the fate of Afghanistan, which lies with the people of the country," he added.
Syed Akbaruddin, who served as India's ambassador to the United Nations from 2016 to 2020, said the Taliban and its backers needed to be clear if they wanted a diplomatic solution or a military one to Afghanistan's political situation.
"If the decision is to pursue a military one, then none of the diplomatic leverage available to India and others can play a crucial role, for victory in the battlefield can rarely be overturned by diplomatic manoeuvres," he said.
02:25
US, India urge Taliban to uphold peace in Afghanistan, as they pledge Quad cooperation on vaccines
US, India urge Taliban to uphold peace in Afghanistan, as they pledge Quad cooperation on vaccines
Broader agreement
While India would keep on eye on the "extended troika" meeting, it would not be overly worried by its exclusion, experts said. Russia has briefed India on such meetings in the past and Delhi is confident that despite any slight differences in approach to Afghanistan, at a broader level it is in agreement with Moscow.
Unnikrishnan said given the broader convergence of their long-term goals in Afghanistan – peace, stability, neutral and non-extremist government – any wrinkles could be ironed out.
Russia is also planning to hold a "Moscow format" meeting soon at which India,
Iran
and the central Asian countries will be invited to participate to reach a common position on Afghanistan.
"India, which is concerned with the problems of Afghanistan, will not remain aloof from the settlement process," Kupriyanov said.
India can also take confidence that its role in the UN Security Council, where it is the chair of the sanctions committee for the next two years, will give it influence.
Unless the current UN sanctions against the Taliban are lifted, the group will continue to suffer a legitimacy problem even if it can take control of Afghanistan militarily.
Akbaruddin said India's role in the Security Council and as the chairman of the sanctions committee gave "leverage" to its "legitimate security concerns".
This, officials said, would keep India relevant to Afghan affairs for at least the next two years if not even longer.