China not Southeast Asia's top investor, but fears over its economic influence persist: study
Chinese infrastructure projects have drawn criticism in recent years due to the slow pace of delivery and the risk of landing countries heavily into debt
But Japan, the EU and the US are ahead of China, while Southeast Asian states have meanwhile also been trying to diversify their economies amid the US-China rivalry
China made it into the top third just twice over that period. In 2012, Chinese investments stood at US$7.9 billion, behind Japan's US$14.8 billion and the United States' US$18.9 billion. In 2018, Beijing invested US$9.9 billion, less than Japan's US$20.9 billion and the EU's US$21.6 billion.
Observers say the discrepancy between perception and reality is due to the high visibility and intense global scrutiny of Chinese infrastructure projects, especially those under the Belt and Road Initiative, amid the US-China trade rivalry.
Japan has consistently been the region's largest infrastructure investor, with reports in the past few years noting that China was far behind.
Deborah Elms, executive director of the Asian Trade Centre in Singapore, said Chinese investment stood in contrast to Japanese investments "which are substantial but often unnoticed".
"It's not that the Japanese try to hide investments, but rather they have been consistently delivering investments, projects, manufacturing plants, other projects, for so long that it is easy to forget the size and scale," Elms said.
Japan in 2015 launched the Partnership for Quality Infrastructure (PQI) programme aimed at providing US$110 billion for infrastructure projects in the region over the next five years.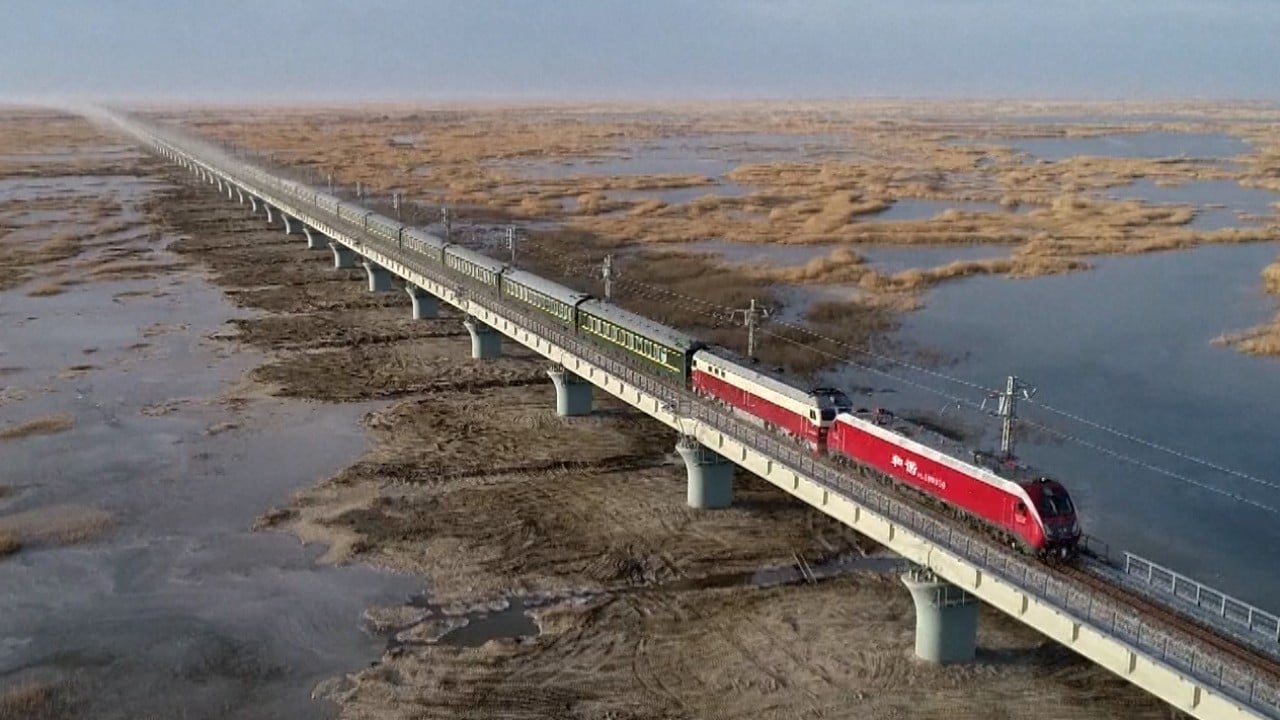 01:28
China builds over 4,000km of railway in 2020
China builds over 4,000km of railway in 2020
China's large-scale infrastructure projects have drawn criticism in recent years due to the slow pace of delivery and the risk of landing some of the least developed countries heavily into debt.
A report issued this month from the non-profit Business & Human Rights Resource Centre based in London found that a total of 679 allegations of rights violations involving Chinese firms operating abroad were recorded between 2013 and 2020.
Of those, 1,690 human rights-related issues were identified, including land rights, pollution and health, to the rights of indigenous peoples, which "illustrated the gap between policy commitments and practices of Chinese companies around the world", the centre said.
Selina Ho, a Lee Kuan Yew School of Public Policy international affairs professor at the National University of Singapore (NUS), said it was only in the past two to three years that Southeast Asian countries had become increasingly concerned about being too dependent on the
Chinese economy
.
"This is the result of the trade war with the US and Covid-19, which highlighted the dangers and vulnerability of relying on one particular economy," Ho said.
Oh Ei Sun, a senior fellow at the Singapore Institute of International Affairs (SIIA), noted however that Chinese foreign investment differed from those by the EU, Japan or US, which mainly build factories in the region to manufacture goods and list such investments as FDIs.
"China, on the other hand, mainly engages in infrastructural constructions, with loans provided for such projects to be repaid in cash or in kind, but such loans may or may not be counted as FDI in the traditional notion," said Oh, who is also principal adviser at the Pacific Research Center in Malaysia.
Countries dealing with such loans include Cambodia, Laos, Myanmar and Vietnam, and to a lesser extent, Thailand, Oh said.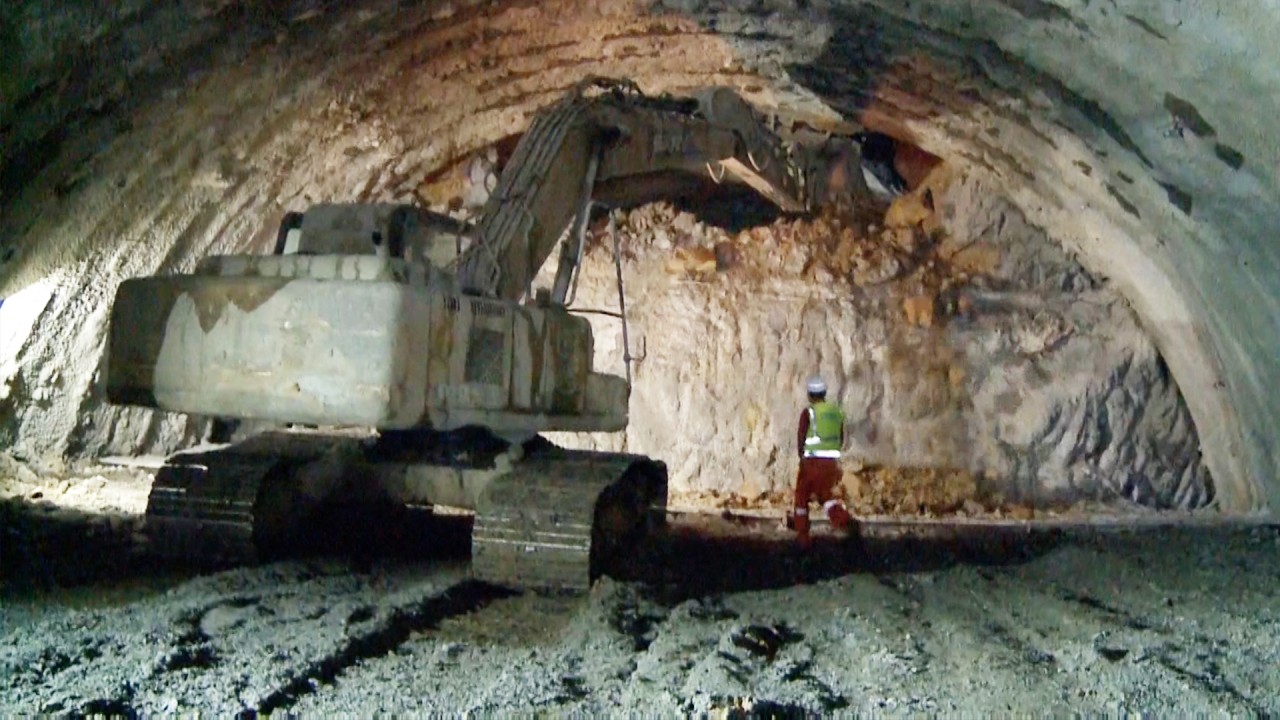 00:59
Chinese company finishes longest tunnel for Indonesia's Jakarta-Bandung high-speed railway
Chinese company finishes longest tunnel for Indonesia's Jakarta-Bandung high-speed railway
China's top investment destinations
In the ANU study, Indonesia, Malaysia, Singapore are listed as the top three destinations, together accounting for 57 per cent of total Chinese investments in Southeast Asia.
Chinese investments in Indonesia were mainly in the energy, infrastructure and metals sectors, while the US$2.4 billion Jakarta-Bandung High Speed Rail, which attracted a-fifth of total Chinese investments, appeared to have attracted much political attention, the study said.
In Malaysia, Chinese investments include the US$5.96 billion acquisition of all energy assets owned by 1MDB in 2015, as well as belt and road projects, the Melaka Gateway Port in 2016, and the
East Coast Rail Link
.
In Singapore, Chinese investments are marked by interests in strategic service providers, such as the US$5 billion spent by Chinese consortiums in 2008 on one of the city state's three electricity generation firms, and the Singapore Petroleum Company when the sector was privatised.
"But the lion's share of Chinese investments from 2013 went into services: Alibaba's acquisition and investment in Lazada, a Singaporean e-commerce company, pumped US$4 billion into the island's economy in 2016 to 2018," the study said. Alibaba owns the Post.
Ho from NUS said the three destinations were among the largest and most well-developed economies in the region and had business infrastructure that was relatively well-developed.
Pointing out that Singapore had become the investment destination of top Chinese tech companies, Ho said that as China moves up the value-chain and transforms its economy into a hi-tech one, more Chinese investments are expected "in economies that have the right ecosystem and infrastructure to serve Chinese as well as Western companies".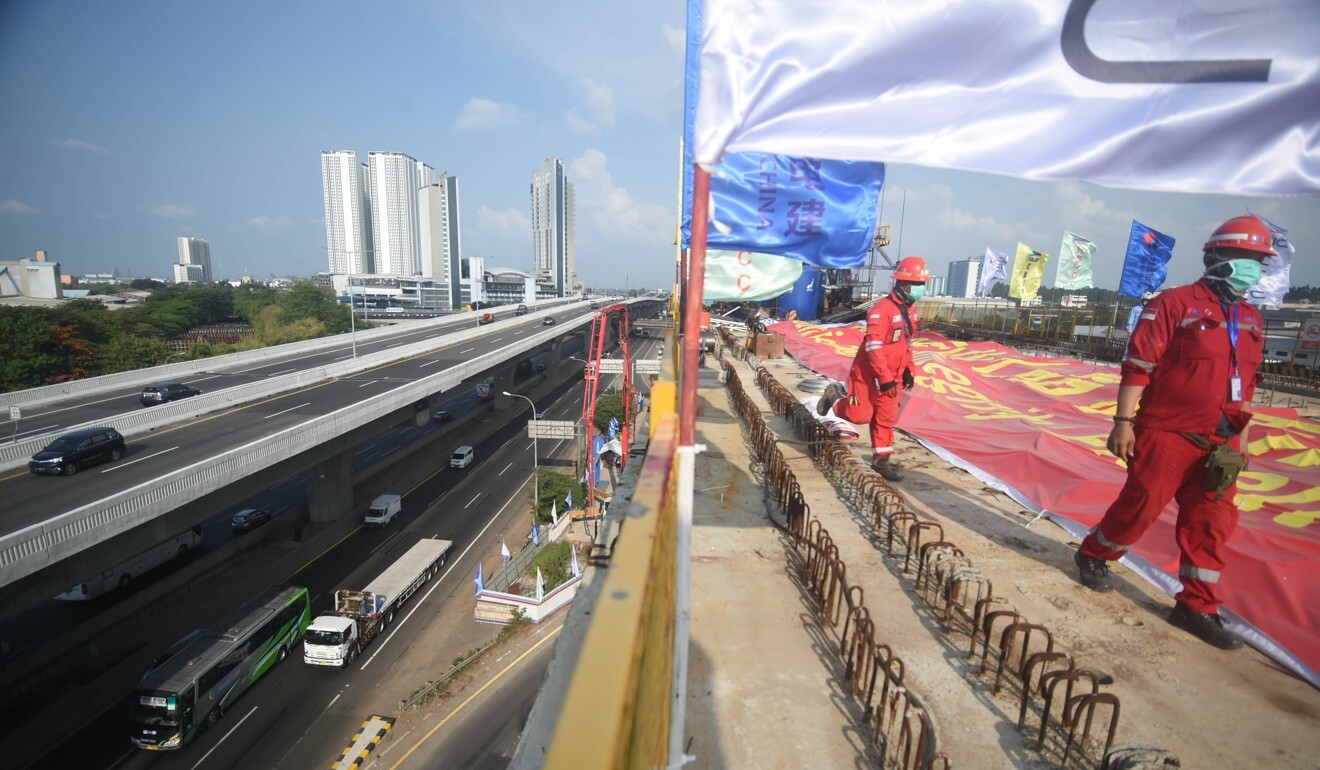 Other Asean destinations
Laos and Vietnam each attracted around 11 per cent, together accounting for just over one-fifth of all Chinese investments in Southeast Asia, mostly in the energy sector – hydropower in Laos, and coal in Vietnam.
Laos also received sizeable Chinese infrastructure investment in 2016 to 2018 for the railway connecting Kunming and Vientiane, while Chinese investments in Vietnam peaked in 2010 and 2015 after it invested in a thermal power plant in 2010 and two coal plant-related investments in 2015.
Cambodia, Philippines, Thailand, Myanmar, and Brunei each received 6 per cent or less, together accounting for 21 per cent of total Chinese investments in Southeast Asia.
The report said Cambodia attracted a wider range of FDI in comparison to Laos, while Myanmar's reliance on China correlated with the periods of international isolation under military rule.
Between 2008 and 2013, an average of 40 per cent of Myanmar's FDI came from China, with a peak of 68 per cent in 2010, the year before the military decided to undertake reforms partly to reduce its dependence on China.
Oh from the SIIA said that with the return of military rule in Myanmar since February and the shunning of the regime by western countries, Naypyidaw "would out of necessity welcome more Chinese investment" and strengthen strategic and security relations with Beijing.
The Philippines, Thailand and Brunei do not count China among their most significant FDI sources, with reasons ranging from nationalistic sentiments in the Philippines due to the territorial disputes in the South China Sea, and the general lack of FDI inflows in Brunei given the sultanate's status as a major oil producer.
While China is not yet a dominant investor in the region, the report added that the region could expect China's significance to grow, especially given the broad scope and domain of its investments in Southeast Asia.
"Looking ahead, analysts should pay attention to the first group of top three Southeast Asian recipients of Chinese investments – Indonesia, Malaysia and Singapore – because of their large existing profile and the potential for further growth in these dynamic economies attractive to Chinese capital," the report said.
It added that Cambodia, Philippines, Thailand, Myanmar, and Brunei were also nations to watch because of the growth potential of Chinese investments.
"Myanmar and Thailand may also try to attract further Chinese investments due to constrained options arising from their relative international isolation or investor reticence due to their military regimes," the report said.
The study said Chinese investments created the most obvious vulnerabilities in Cambodia, Laos, and Myanmar, but noted that the developing patterns of reliance were dynamic and hard to predict.
"Certainly, countries like Myanmar, Brunei, and to a lesser extent, Indonesia and Malaysia, which host Chinese-funded strategic infrastructure projects may be taking risks," it said.
This article appeared in the South China Morning Post print edition as: China 'not top investor' in Asean