Malaysia
Get more with myNEWS
A personalised news feed of stories that matter to you
Learn more
Explainer

|
Who will be Malaysia's next prime minister? Here's how the race could play out
Umno's Ismail Sabri Yaakob is the front runner, but analysts say it is too soon to discount Anwar Ibrahim – while Mahathir Mohamad may have a role to play
The king could privately interview all MPs to determine who has the backing to be premier, or convene a special session of parliament for lawmakers to decide
Malaysia
's outgoing Prime Minister
Muhyiddin Yassin
was called various names during his 17 months in office – the shortest stint of a leader in the Southeast Asian country.
From being labelled a pengkhianat, or traitor, for his infamous internal coup against ex-allies Pakatan Harapan, to stomaching the unfortunate label of "PM cirit birit" – or "diarrhoea prime minister" – following much-publicised digestive trouble in June, the mudslinging has been brutal.
The hypercompetitive nature of
Malaysian politics
means the top political job can at times be nightmarish. Even so, there appears to be no lack of candidates to succeed the 74-year-old following his resignation on Monday, after weeks of turmoil over the Perikatan Nasional alliance's loss of majority legislative support.
Muhyiddin will stay on as caretaker prime minister until his successor is appointed, possibly this week.
The veteran politician struck a defiant note in a speech announcing his resignation, saying his efforts to maintain stability amid the coronavirus crisis had been thwarted by "some who would rather snatch power than prioritise the lives of the people".
Later, during a closed-door dialogue with top newspaper editors, Muhyiddin said he believed history would judge his administration well for its achievements within a short time, and for its management of the
Covid-19 crisis
.
He said he was "relieved" and "to some extent happy" about what he had achieved, though he regretted not being able to see Malaysia out of the pandemic.
The new prime minister must cobble together support from a deeply splintered political scene, hit the ground running in dealing with a dire Covid-19 crisis, and prepare for a post-pandemic election.
The final say on who becomes Malaysia's ninth prime minister – the third premier in four years – rests with the country's king. Legal precedent and the constitution grant Sultan Abdullah Sultan Ahmad Shah prerogative powers to pick who he believes is most likely to have a majority backing in parliament.
Here's what to expect following this latest twist in the Shakespearean drama that is
Malaysian politics
.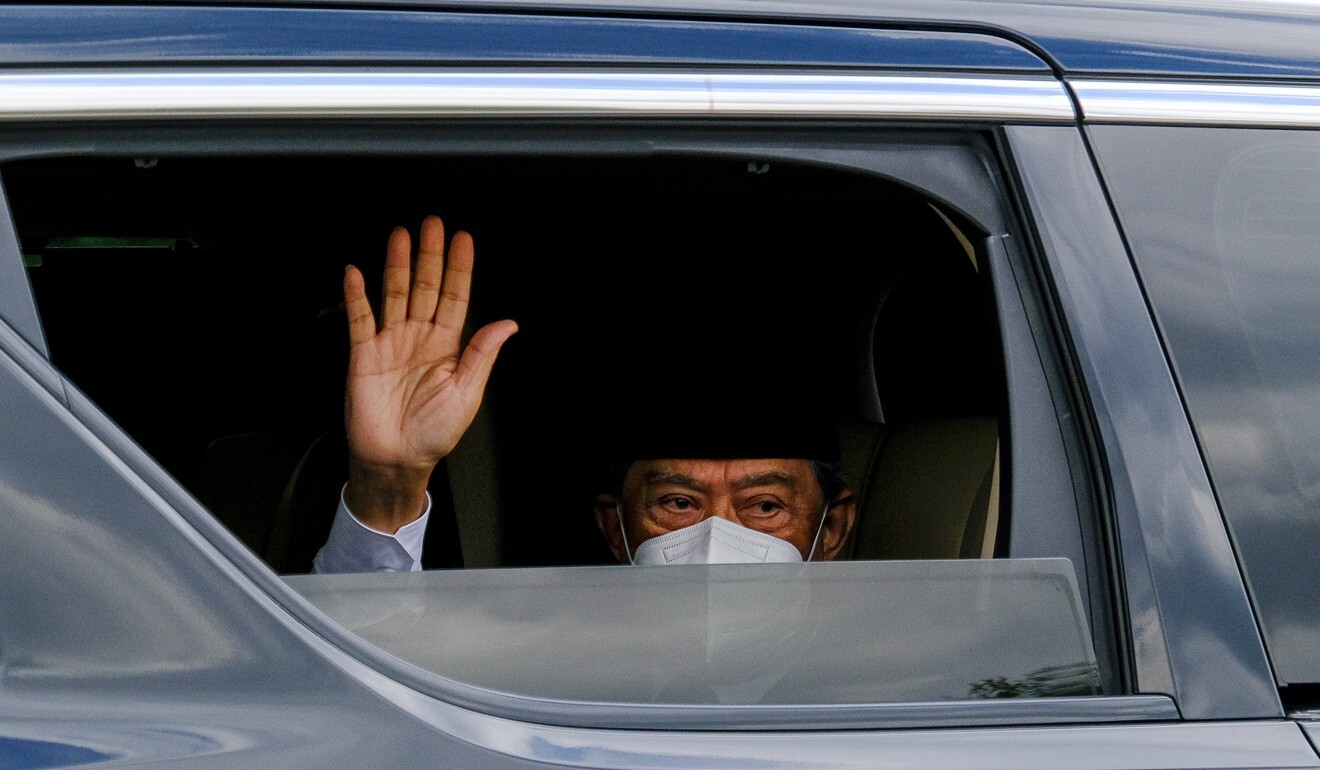 Is Ismail Sabri Yaakob the chosen one?
Political observers believe Ismail Sabri Yaakob – vice-president of the United Malays National Organisation (Umno), and Muhyiddin's deputy prime minister – is the front-runner to occupy the hot seat.
Umno is a Malay-only party that for decades has been seen as Malaysia's so-called natural party of government. It was the dominant political force from 1957 to 2018, when it lost power to Pakatan Harapan. Following Muhyiddin's coup to take power, Umno returned to the government fold as the biggest party in the Perikatan Nasional alliance.
Ismail Sabri is a three-decade veteran of
Malaysian politics
who was made deputy prime minister last month in a bid to soothe tensions between Muhyiddin and Umno. He has been intensely canvassing support to become premier from within his own party as well as from other allies.
Umno is currently split on who to back as prime minister. If Ismail Sabri can convince the party he will best serve its collective interests, the top job is likely his. He will also have the backing of the rest of Muhyiddin's Perikatan Nasional bloc.
Political analyst Nadzri Noor of the National University of Malaysia said Ismail Sabri, 61, stood a better chance of succeeding Muhyiddin than opposition leader
Anwar Ibrahim
.
Tajuddin Rasdi of UCSI University concurred, saying it was apparent Muhyiddin's closest allies from within Perikatan Nasional were now coalescing around Ismail Sabri by "spinning a narrative" that the alliance's failings over the past 17 months were solely the doing of the prime minister.
Local media on Sunday evening reported that Umno, with 38 MPs, and the 31 MPs of Muhyiddin's Parti Pribumi Bersatu Malaysia (PPBM) were deep in talks among themselves over their next course of action.
Together, these two parties and a third bloc of MPs from the state of Sarawak can determine who forms the next government.
Umno stalwart Tengku Razaleigh Hamzah, 84, is seen as another possibility to succeed Muhyiddin, given the perception that he would make an ideal stop gap leader as he is unlikely to harbour hopes of staying in power beyond the next election.
Observers said Razaleigh, a former finance minister, might be the candidate of choice among Umno MPs who virulently opposed Muhyiddin and believed Ismail – whose support for the prime minister has remained constant – would represent more of the same.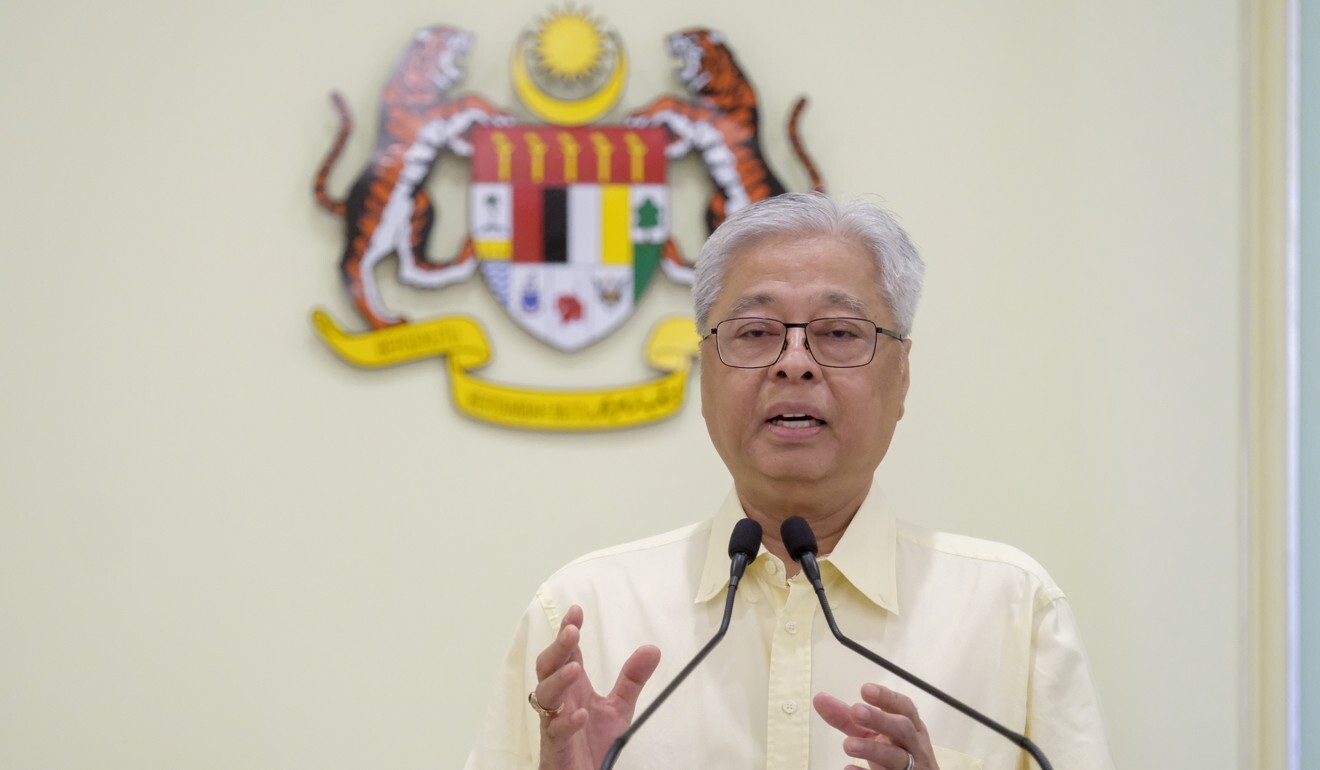 What about Anwar Ibrahim, the nearly man?
Malaysia's long-time reform evangelist, Anwar Ibrahim, is seen as having an outside shot at becoming prime minister. He leads Pakatan Harapan, the country's main opposition bloc, which has 88 MPs.
Anwar has for years been described as the country's "eternal prime minister-in-waiting" – much to his irritation – due to several thwarted attempts to become premier.
In the latest such episode, in September last year, he suggested he had assembled a "strong, formidable, convincing" majority to oust Muhyiddin's then six-month-old government. The plan never materialised.
The 74-year-old currently needs the backing of at least 23 more lawmakers to obtain a simple majority of 111 among the country's 220 MPs.
But Tajuddin of UCSI suggested the king could appoint Anwar even if he did not have a simple majority, as he could be picked to lead a minority government by virtue of having the backing of the most number of MPs. Subsequently, other blocs might join the Anwar government to give him a simple majority, Tajuddin suggested.
Local media outlet The Vibes, widely seen as having a pro-Anwar slant, on Monday reported that Pakatan Harapan had made approaches to various groups including Umno, although it was unclear whether they would back him as the country's next leader.
Support from smaller opposition groups would be crucial for Sultan Abdullah to even consider Anwar as a prime ministerial candidate.
Among other people, he needs the support of on-off rival
Mahathir Mohamad
. The 96-year-old was prime minister during Pakatan Harapan's 2018-2020 stint in power, but is now the leader of a new party, Pejuang.
Pejuang has four MPs, but the elder statesman is seen as having sway over up to 13 other lawmakers. Mahathir has been on the record as saying Anwar – a staunch multiracialist – was too polarising a figure for the country's conservative Malay-Muslim majority.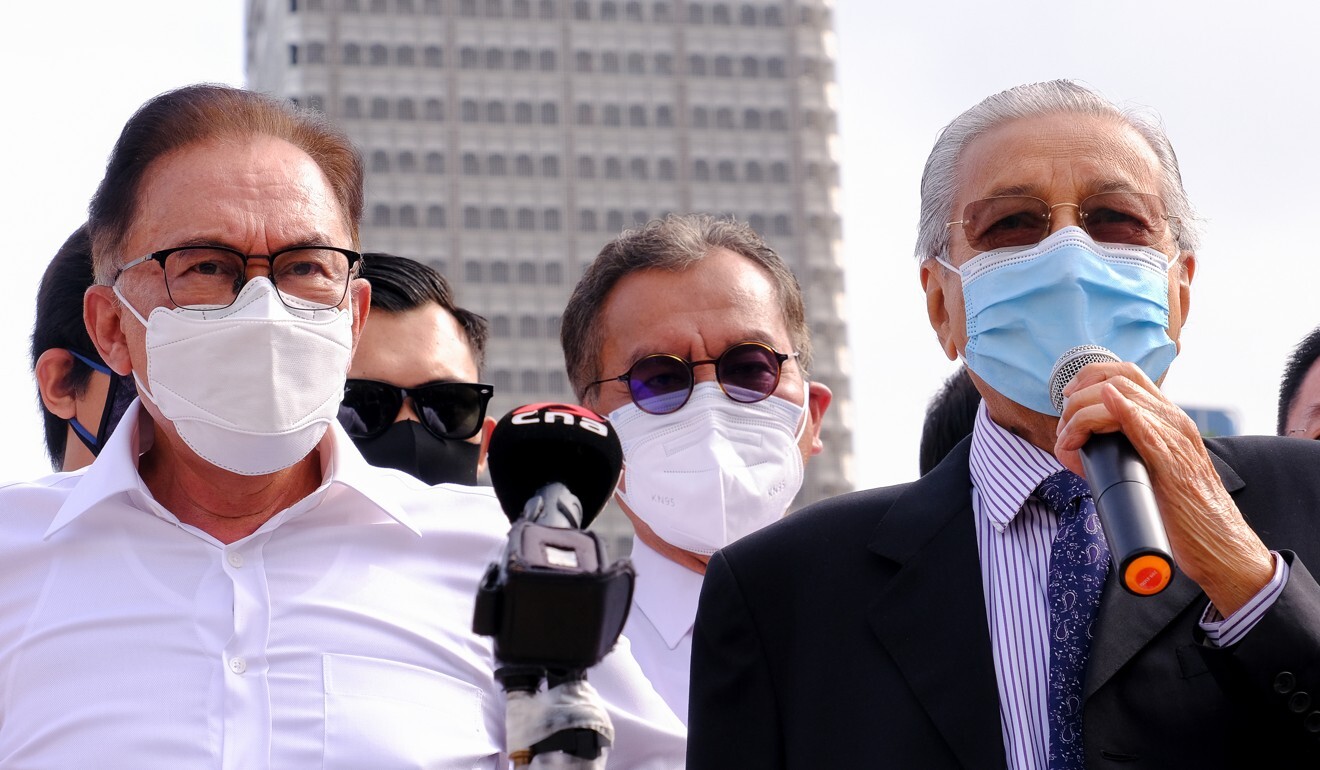 What will happen in the next few days?
Sultan Abdullah on Monday afternoon acknowledged Muhyiddin's resignation and installed him as caretaker premier ahead of his replacement's appointment. The king, however, did not stipulate the actual process through which he would appoint the next leader.
This Week in Asia understands that leaders of the country's major political parties and the speakers of the two houses of parliament have been summoned to a meeting with the monarch in the National Palace on Tuesday. Sultan Abdullah is also expected to hold meetings with constitutional experts this week.
After Muhyiddin effectively pulled the plug on Pakatan Harapan last year by inducing mass defections, Mahathir quit and was installed as interim premier – much like the current scenario.
At the time, Sultan Abdullah interviewed each MP personally at the palace to ascertain whom they backed as premier. That process led the monarch to conclude that Muhyiddin should be made the country's eighth prime minister.
It is unclear whether this process will again be utilised, or if Sultan Abdullah will elect to convene a special session of parliament for MPs to pick a prime minister through legislative processes.
Regardless of method, Malaysia watcher James Chin, of Australia's University of Tasmania, said he expected the new leader to be named by the end of this week, "and we will see a new government next week".
The new prime minister must pick up where Muhyiddin left off in dealing with the country's Covid-19 crisis, which on a per capita basis is on a similar trajectory to India's disastrous May outbreak.
Nearly 13,000 people have died of the disease in Malaysia so far, with two-thirds of the fatalities taking place since June, when a fresh national lockdown was imposed.
There were 19,740 daily new cases recorded on Monday.
A soaring vaccination rate, however, offers hope that the situation can soon be brought under control. Muhyiddin on Monday said his government had ordered more than 87 million vaccine doses, making a complete inoculation of the population by October a possibility.
The new government must also decide whether to proceed with the Muhyiddin administration's tentative plan to fully reopen the economy by year's end, under a four-stage national recovery plan.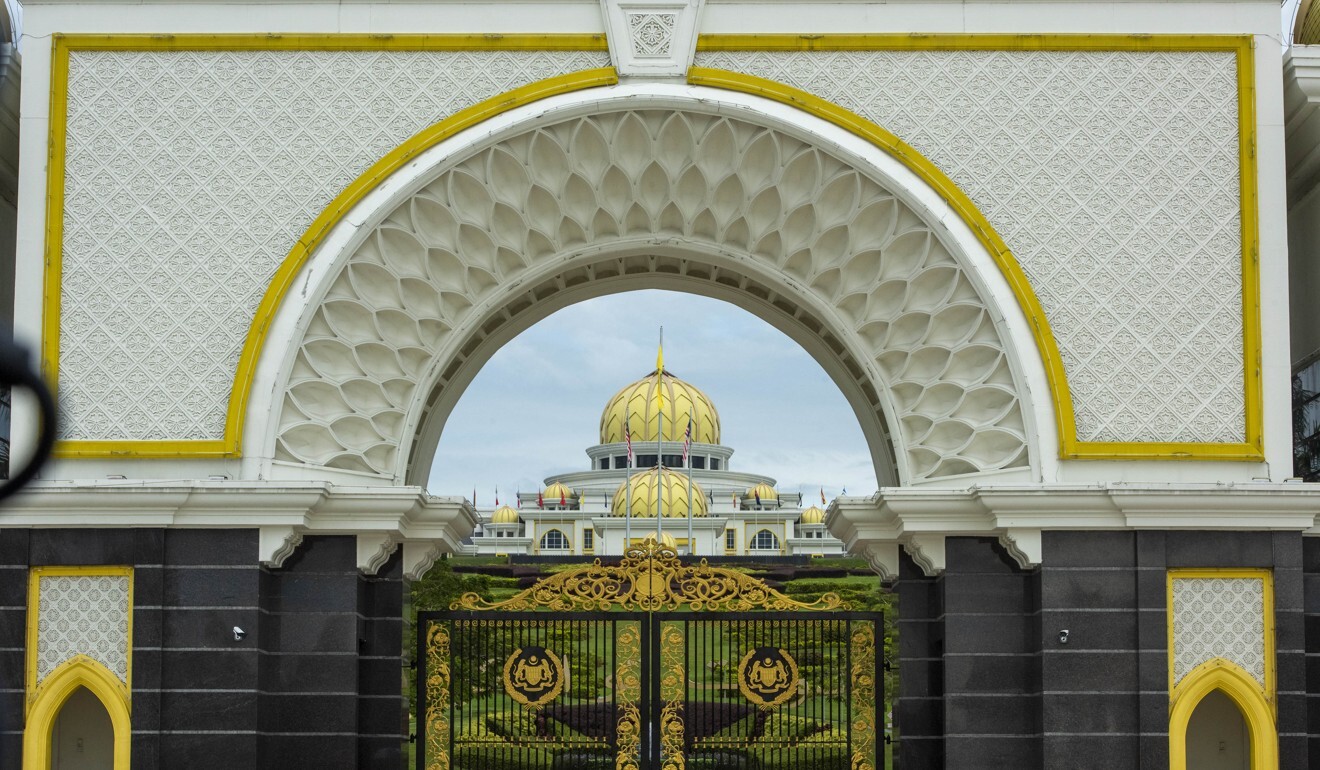 And in the longer term?
Political economist Abdullah Azmi Khalid said he believed reasonable investors would take a wait-and-see approach to the political changes. He suggested those who wanted to pull their investments out of Malaysia had already done so, while those who remained would be unlikely to be spooked by the new administration.
And will the changing of the guard end the fierce political jousting that predates Muhyiddin's tenure as prime minister? Fat hope, analysts said in unison.
Whoever comes to power would likely have a slim majority and could come under the same pressures as Muhyiddin, said Chin from the University of Tasmania.
"Political instability will carry on, no matter who succeeds the Muhyiddin government, and the only way out is a general election," he said, adding that he predicted polls would be held sometime in the second half of next year when the pandemic situation abated in Malaysia and across Southeast Asia.
Abdullah Azmi suggested citizens' growing disenchantment with politics and politicians – owing to the country's seemingly unending governance crisis – would take much longer to heal.
Many Malaysians have seethed online over the ugly bickering, saying politicians' behaviour had been hard to stomach amid the toll the pandemic was taking on common folk.
In recent weeks, Muhyiddin's camp and Umno have held multiple in-person meetings attended by large groups of people – including in the prime minister's private residence – even though Covid-19 rules currently ban such gatherings.
"The new government has got to rebuild this trust and it is not easy," Abdullah said. "Public trust affects many things, including the economy and public policy. Public policy now requires a reset, and the onus is on the new government to get the ball rolling."