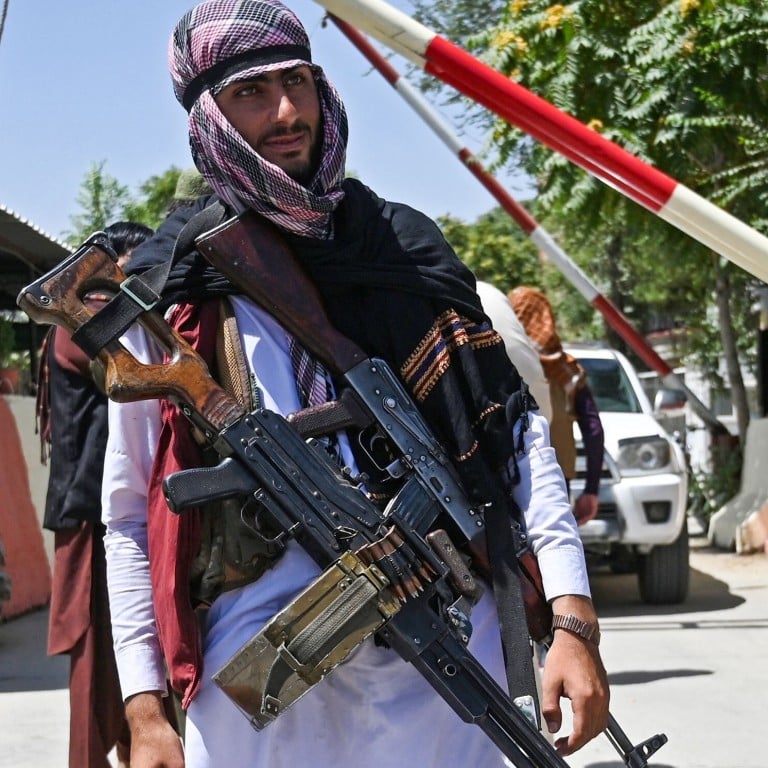 Analysis
Afghanistan: the Taliban got what it wanted. Now it must live up to US, Chinese and Russian expectations
The Taliban has an opportunity for diplomatic recognition after retaking Kabul and has made reassuring noises about its policies ahead of a speech by its leader
The US may be reluctant to grant legitimacy to its erstwhile enemy, but it will also be unwilling to abandon its stakes to Russia and China.
After its lightning advance into Kabul, the Taliban is reportedly finalising a speech in which its elusive leader Mawlawi Hibatullah Akhundzada will soon spell out the group's political plans and policies.
The speech comes amid reassuring noises made by representatives of the group on
Afghan
TV, where female anchors and reporters are back on air after a short absence in what appears to be a bid to reassure the public that the group has reformed. On Sunday a Taliban spokesman told the BBC women would be allowed to work and girls could continue to go to schools; on Monday the group announced an
amnesty
and urged women to join the government.
Taliban spokesmen have also repeatedly said the group wants the international community to help rebuild war-torn Afghanistan.
Islamabad-based security analyst Tahir Khan said on Pakistan television that the draft speech was being vetted by the group's influential Islamic scholars and he expected Akhundzada to deliver it this week as part of its "policy to strengthen its hold on power within seven days" of seizing Kabul.
Days after its forces strolled unopposed into the capital to seize the reins of power, the Taliban's political engagement with major powers and Afghanistan's neighbours – along with the collapse of the government in Kabul – has opened a window of opportunity for the Islamist movement to gain diplomatic recognition.
None of the countries which took part in Monday's emergency session of the
United Nations
Security Council, including the permanent five members, outrightly rejected the Taliban takeover or demanded that its incoming administration be branded a terrorist pariah state and subjected to international isolation.
Instead, world powers and regional states with otherwise conflicting interests sought on Monday to agree on a handful of lowest common denominators as the standards to which the Taliban would be held accountable, in exchange for a measured expansion of their pre-existing working relationships.
In a statement issued after Monday's emergency session, the UN Security Council called for "an immediate end to the violence in Afghanistan, the restoration of security, civil and constitutional order, and urgent talks to resolve the current crisis of authority in the country and to arrive at a peaceful settlement through an Afghan-led, Afghan-owned process of national reconciliation".
Michael Kugelman, senior South Asia associate at the Wilson Centre, a Washington-based think tank, said the Taliban would have an opportunity now to show that its repeated pledges of support for peace and stability were genuine.
"It's got everything it has sought: the departure of US troops, the departure of [Afghan President] Ashraf Ghani, and the acquisition of power. So now it has to give back to Afghans, and to the world, by showing that it can be a responsible actor," Kugelman said.
"It did governance terribly when it controlled much of
Afghanistan
in the 1990s. If it is keen on gaining legitimacy, it will need to show that it has moved on from that period," he said.
Kugelman said many in Afghanistan and beyond would be sceptical that today's Taliban was a rehabilitated version of its former al Qaeda-allied self. But to ensure legitimacy from its sharpest critics in the international community, the Taliban would "have to prove that scepticism wrong", Kugelman said.
As Geraldine Byrne Nason, Ireland's envoy to the United Nations, told a Security Council meeting on Monday, "Telling the international community what it wants to hear will fool no one."
On Tuesday, a member of the Taliban's cultural commission Enamullah Samangani urged women to join its government, saying it did not "want women to be victims".
"They should be in government structure according to sharia law," he said without giving details, according to an Associated Press report. The Taliban's Doha-based spokesperson Suhail Shaheen on Monday tweeted that "Life, property and honour of none shall be harmed but must be protected by the mujahideen".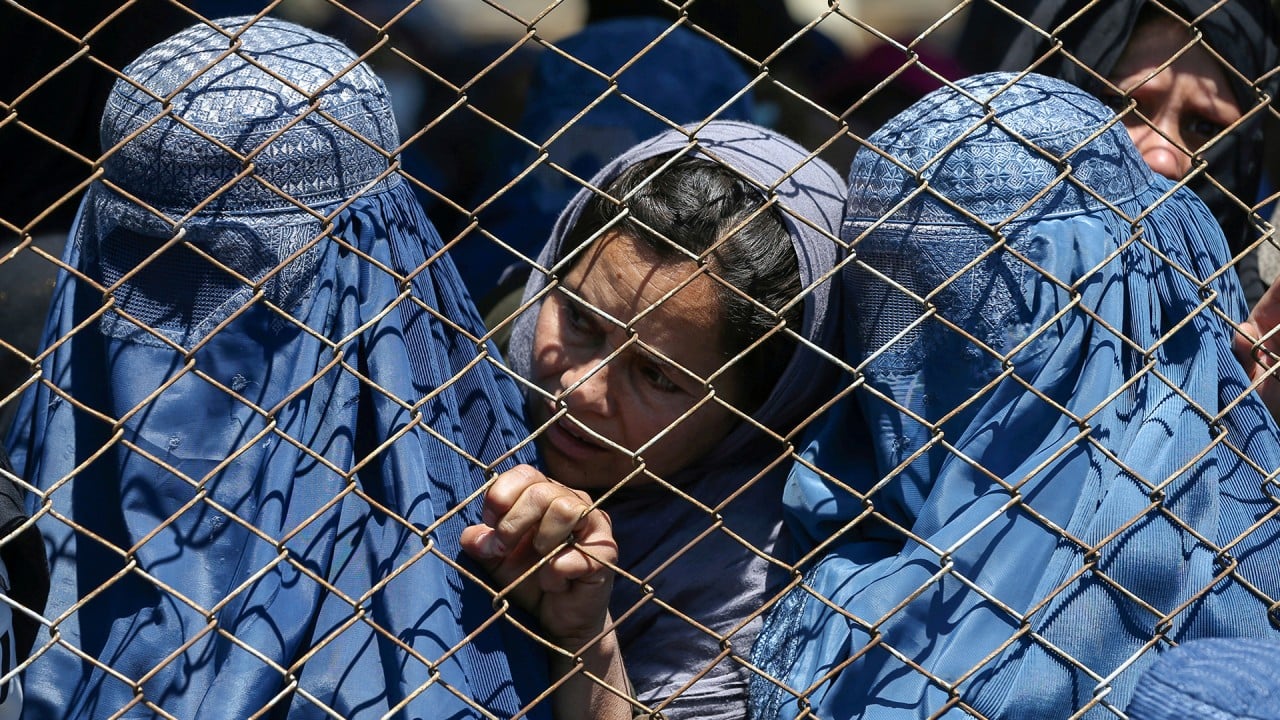 03:59
Women fear the worst for their freedoms as Taliban return to power in Afghanistan
Women fear the worst for their freedoms as Taliban return to power in Afghanistan
A fait accompli
Faced with a fait accompli, the international community on Monday encouraged the Taliban to pursue its own political initiative to include influential rivals in the new administration in Kabul.
The members of the UN Security Council sought "the establishment, through inclusive negotiations, of a new government that is united, inclusive and representative – including with the full, equal and meaningful participation of women".
A three-member coordination council comprising the leaders of the committee nominated last year by Kabul to conduct failed negotiations with the Taliban in Doha on Monday began talks on their prospective participation in Afghanistan's future political system.
In a video statement issued on Monday evening, former chief executive of Afghanistan Abdullah Abdullah said the council had held "positive discussions" on "necessary matters" with the Taliban. Ex-president Hamid Karzai said their initial focus was on avoiding bloodshed in Kabul.
Parallel to the deliberations on Afghanistan at the UN Security Council, the foreign ministers of the
United States
,
China
and
Russia
on Monday agreed on maintaining a multilateral diplomatic dialogue – also including
Pakistan
– with the Taliban.
The so-called "Troika plus" aims primarily to ensure that the Taliban keeps its promises to prevent the use of Afghan territory by terrorist groups long associated with the Taliban, including al Qaeda and jihadist groups threatening China's
Xinjiang
, Tajikistan, Uzbekistan and Pakistan.
Even in multilateral forums, however, opinion within the international community on engaging the Taliban is clearly divided along geopolitically partisan lines, with the West and allies like
India
on one side and the West's rivals Russia, China and its ally Pakistan on the other.
On Monday, China's deputy permanent representative to the UN Geng Shuang said it was "regrettable that some neighbours of Afghanistan" – Pakistan – were not allowed to participate in Monday's meeting of the UN Security Council, the rotating presidency of which is currently held by India.
Similarly, Russia and China have both recently opposed the US-backed proposal to add India to an expanded version of the Troika-plus forum, but are favourably inclined towards the inclusion of American foe Iran, which neighbours Afghanistan.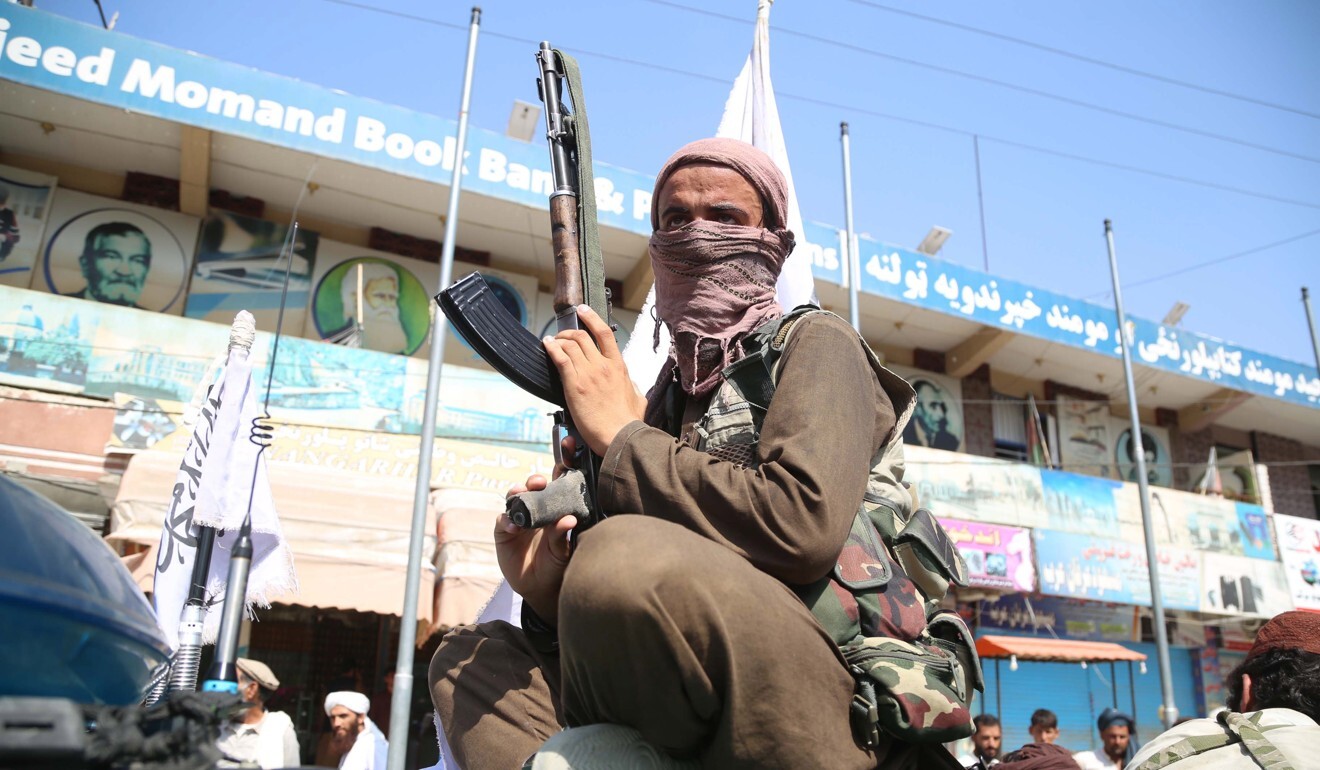 The US and its allies were reluctant to proffer legitimacy to their erstwhile Taliban enemies, but unwilling to abandon their deep political stakes in Afghanistan to Russia, China and Taliban ally Pakistan after two decades of war, analysts said. This would be reflected in the price tag they attached to relations in talks with the Taliban, they added.
"To be sure, some countries will place more conditions on granting legitimacy than others do," Kugelman said.
The US and its allies would be looking for clear indications of
human rights
and
women's rights
, an end to all brutalities, and some degree of power-sharing with non-Taliban leaders, he said.
For China, Pakistan and Russia, "the bar will be lower, and in fact recognition is likely to come quite soon," Kugelman said, adding: "But that's because their interests are best served by engaging with the new regime."
Asfandyar Mir, a South Asia security scholar affiliated with the Centre for International Security and Cooperation at Stanford University in California, said divided international opinion created "an opening for the Taliban".
If this division persisted, the Taliban would be able to get some diplomatic recognition and material help from external sources, he said – with counterproductive ramifications for all of Afghanistan's foreign partners.
"That may further embolden the Taliban, and reduces the group's incentives for power sharing, mitigating terrorism threats from Afghanistan, and responding to human rights concerns," Mir said.
This article appeared in the South China Morning Post print edition as: Taliban's elusive leader set to spell out policies