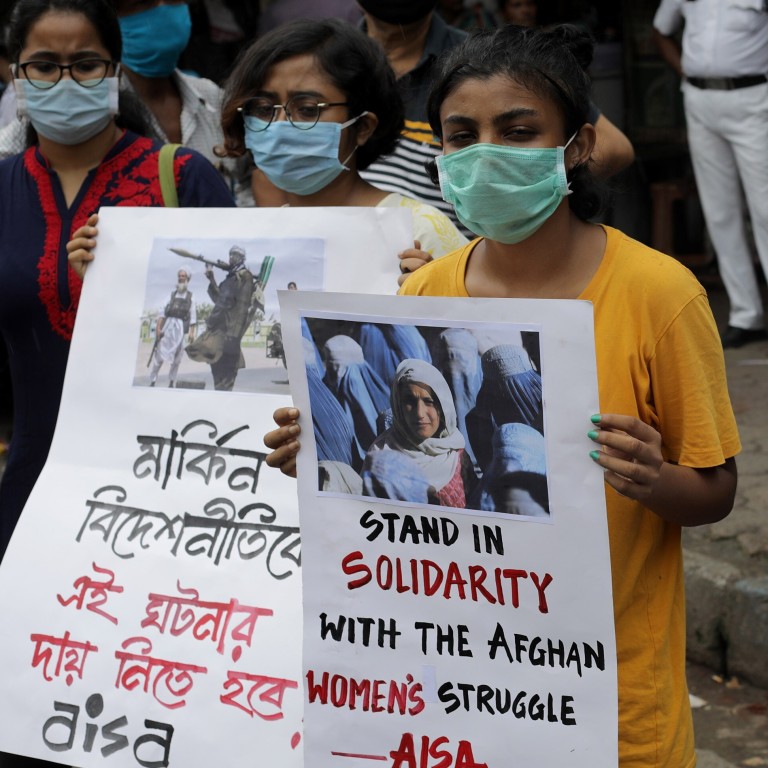 India gears up for Taliban-run Afghanistan as Russia, China extend influence
India supported Ashraf Ghani's government but has a complicated relationship with the Taliban, which it accused Pakistan of covertly aiding
New Delhi has lost the strategic ground it gained in Afghanistan, and is debating how to engage with the Taliban to safeguard its interests
The Taliban's seizure of
Afghanistan
has redrawn South Asia's geopolitical map, opening a path for China and Russia to exert influence but leaving a major power,
India
, seemingly out in the cold.
New Delhi strongly supported and provided aid to the Kabul government under Ashraf Ghani, who fled to the United Arab Emirates and has been denounced by former allies for abandoning the country.
But India's history with the Taliban has complicated matters. Its enemy
Pakistan
has long been accused of covertly supporting the Islamist group, which in turn has sheltered militants that have conducted attacks on Indian soil.
In recent weeks, as it became clear that the Taliban was gaining ground, a debate simmered in Indian policy circles about whether it was time for New Delhi to follow in the footsteps of other countries and establish a channel for formal engagement with the group.
China hosted a Taliban delegation last month while Russia's envoy with Afghanistan earlier this week said he would meet with the group.
Now, amid the Taliban's concerted efforts to convince the international community that it will be a moderate and legitimate new ruler of Afghanistan, New Delhi is grappling with how to respond.
Speaking to reporters after a United Nations Security Council meeting in New York on Wednesday, Indian External Affairs Minister S. Jaishankar did not say if New Delhi would recognise the Taliban, only that its approach would be guided by the country's long-standing relationship with the Afghan people.
Asked if New Delhi had communicated with the Taliban, Jaishankar said: "At this point of time, we're looking at what is the situation in Kabul. Obviously, the Taliban and its representatives have come to Kabul. So we need to take it on from there."
The most important thing was to ensure security in Afghanistan and the safe return of Indian nationals, he said. New Delhi on Tuesday evacuated its ambassador and diplomats from Kabul.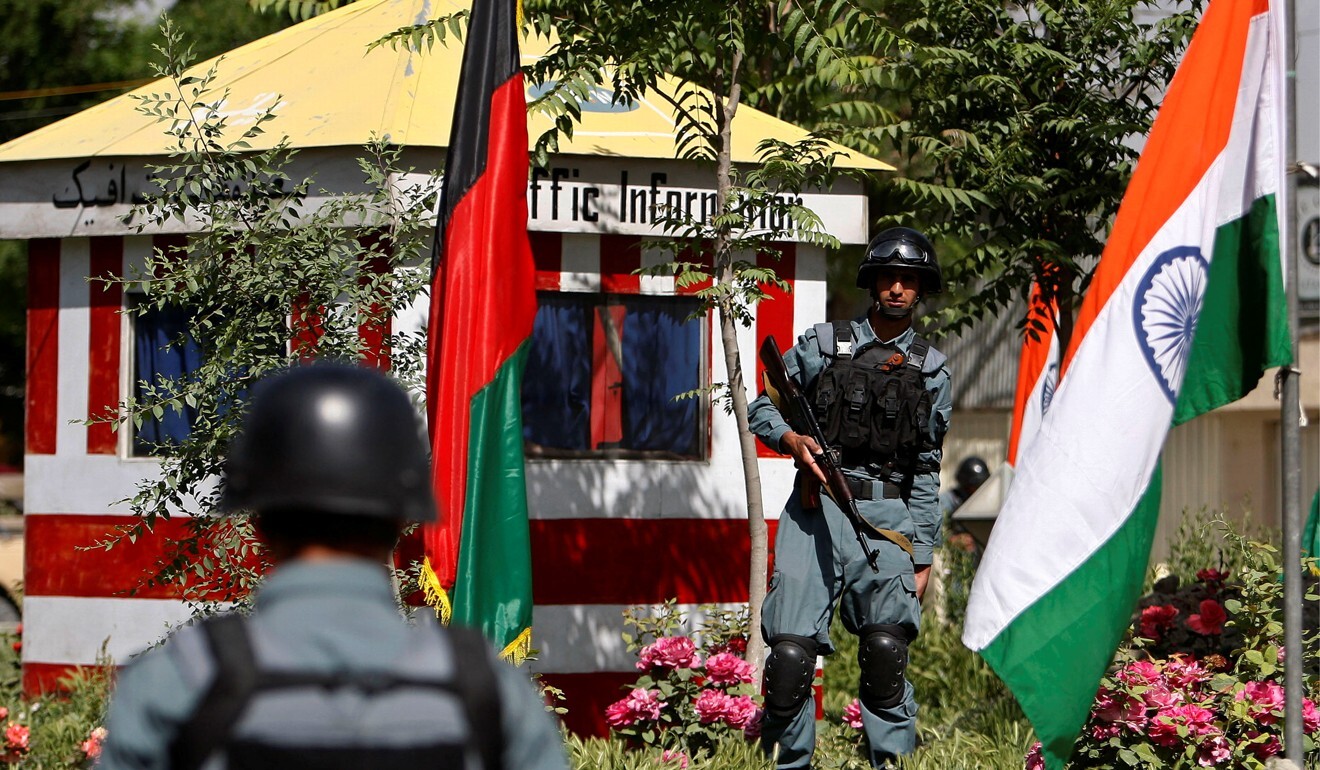 Losing ground
Kanwal Sibal, a former Indian foreign secretary, said India should be prepared for its presence in Afghanistan to be curtailed.
In the past two decades, India has spent US$3 billion on development projects in Afghanistan, building hospitals, schools, bridges and the parliament. Afghanistan also allowed India access to Iran, central Asia and beyond.
"India will lose the ground it gained in Afghanistan," said Sibal.
Gautam Mukhopadhaya, who served as New Delhi's ambassador in Afghanistan from 2010 to 2013, said India had been counting on intra-Afghan talks in Doha involving Ghani's government and the Taliban to arrive at a political settlement.
"A Taliban takeover of Afghanistan means we lose strategic space in Afghanistan, and Pakistan gains strategic depth, which it always sought," Mukhopadhaya said.
"Given Pakistan's obsession to keep India out of Afghanistan, this means our room to manoeuvre in Afghanistan is reduced and limited and there is a limit to which we can develop unless the Taliban change their spots altogether," he added.
Asoke Mukerji, ambassador to the UN from 2013 to 2015, said India had two priorities in Afghanistan. One was to ensure a friendly Afghan government that could offer India a route through the country and into Central Asia, bypassing Pakistan and instead using the Chabahar Port in Iran that New Delhi is funding.
The second was to ensure the smooth continuation of the development partnership, focusing on human resource and infrastructure development in the 34 provinces of Afghanistan.
However, under a Taliban-dominated regime in Kabul that is likely to maintain close links with Pakistan, the Indian projects could all be in jeopardy, experts say.
Sibal said while it was too early to determine the shape of the new government in Afghanistan, the attitude of the US and its allies would be important as Russia and China have already expressed their willingness to do business with the Taliban.
While India would not rush into engaging with the Taliban just because others are, it would be likely to first try and get assurances from the Taliban that its interests would be safeguarded and it will not allow Afghan territory to be used against India.
While the Taliban has in recent days pledged not to harm Afghan civilians, to grant women rights within the confines of Islamic law and to keep terrorist groups from operating in the country, Sibal said it would not "bring about stability because of their ideological baggage that remains out of tune with the changes in the Afghan society in the past two decades".
"Afghanistan's neighbours, barring Pakistan, are uneasy with the Taliban takeover and how they will try to protect their interests on the ground is too early to predict."
02:47
'I can't save my family', Afghan evacuee tearfully describes flight from Taliban-controlled Kabul
'I can't save my family', Afghan evacuee tearfully describes flight from Taliban-controlled Kabul
Policy debate
In the meantime, the debate over how New Delhi should treat the Taliban's ascent continues to dominate policy discussions.
Vivek Katju, a former Indian diplomat who had a stint in Kabul as ambassador from 2002-2005 and had championed talks with Taliban, asked: "Does India have any other option now but to engage with the Taliban?"
Engagement was the best way for India to safeguard its interests in Afghanistan, he said.
But Mukerji said India's experience with the Taliban went back to the hijacking of an Indian commercial flight in December 1999 when the Taliban facilitated the escape of the hijackers in exchange for the freeing of three terrorists, including Pakistan's Masood Azhar, the founder of Jaish-e-Mohammed, proscribed by the UN as a terrorist organisation.
"Today, India's role to deal with the situation in Afghanistan has to take into account these facts," he said.
Sibal stated categorically: "It is absolutely the wrong moment to engage with the Taliban."
He said if India did not do it before there was more reason not to do so now, as Delhi would be engaging in a position of greater weakness.
"They have to demonstrate to us that they will not be the instruments of Pakistan's hostility towards India before we engage them as a credible interlocutor," Sibal said.
Mukhopadhaya the former ambassador said he did not believe the Taliban would be "permanent rulers".
There was the possibility that Afghans were in a state of shock and "sooner or later there will be a resistance", he said.
"India should now focus [its] efforts on the Afghan people to the extent we can," he said.
However, New Delhi has also come under criticism from some quarters for discrimination, after the government mentioned Hindus and Sikhs in a statement about facilitating the repatriation to India of those who want to leave Afghanistan, without specifying if the same conditions would apply to Muslims.
On Twitter, critics drew comparison with the citizenship law passed in December 2019, that the government said would help non-Muslim minorities from Afghanistan, Bangladesh and Pakistan secure a path to Indian citizenship. Critics argue that the law discriminates against Muslims.