Malaysia
Get more with myNEWS
A personalised news feed of stories that matter to you
Learn more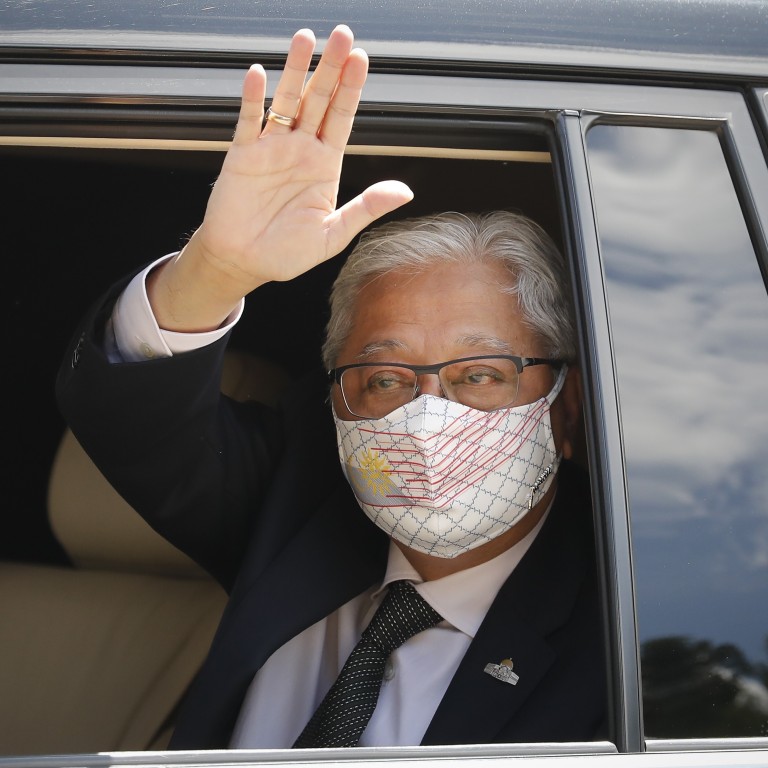 Malaysia's Umno takes back reins as king picks Ismail Sabri Yaakob as new PM
The 61-year-old is a three-decade veteran of the United Malays National Organisation and has previously courted controversy for his strident views on Malay ethno-nationalism
New leader is likely to keep ties with China and the United States on an even keel, experts say
Malaysia
's king has picked Ismail Sabri Yaakob as the country's next prime minister, in a move that caps a major reversal of fortunes for the decades-old United Malays National Organisation (Umno) following its fall from grace in the 2018 election.
The 61-year-old will be Malaysia's ninth prime minister, and the third national leader since the shock ousting of
Najib Razak
in the watershed vote three years ago.
Political observer Oh Ei Sun said the new administration's main focus would be on getting the Covid-19 situation under control, as the daily caseload once again hit a new record of 23,564 on Friday.
On foreign policy, including towards China and the US, Oh said the new leader was likely to continue maintaining a stance of keeping ties with all major powers on an even keel.
The National Palace said in a statement that Sultan Abdullah Sultan Ahmad Shah chose Ismail Sabri after confirming that the former defence minister had the backing of 114 out of 220 lawmakers – slightly more than a simple majority.
The monarch this week conducted a
secret ballot of MPs
, and subsequently interviewed each lawmaker who declared their support for Ismail Sabri.
Ismail Sabri will be sworn in on Saturday afternoon in a tradition-steeped ceremony in the National Palace to be presided over by the sultan, who serves as a constitutional head of state.
The new prime minister's appointment is expected to soothe some of the political feuding that led to the outgoing leader
Muhyiddin Yassin's resignation
on Monday after weeks of turmoil in the government – even as the country battles a severe
Covid-19 crisis
.
"His Majesty hopes the appointment of a new prime minister will immediately end the political crisis and that all MPs will put aside their political agenda in order to unite in dealing with the Covid-19 pandemic in the interest of the people and the country," a palace statement said.
Muhyiddin was forced to resign after 15 out of 38 MPs from Umno that propped up his government pulled out, saying they could no longer tolerate his leadership and being made to play second fiddle in the ruling coalition.
Ismail Sabri, who has been in active politics for 34 years, has the backing of all Umno MPs – except one rebel – as well as all other MPs who previously endorsed Muhyiddin and his Perikatan Nasional alliance.
This bloc is comprised predominantly of Malay-Muslim MPs from groups such as Muhyiddin's Parti Pribumi Bersatu Malaysia (PPBM) and the hardline Islamic Party of Malaysia (PAS).
The new prime minister was most recently Muhyiddin's deputy. Before that, he was a senior minister in charge of security affairs.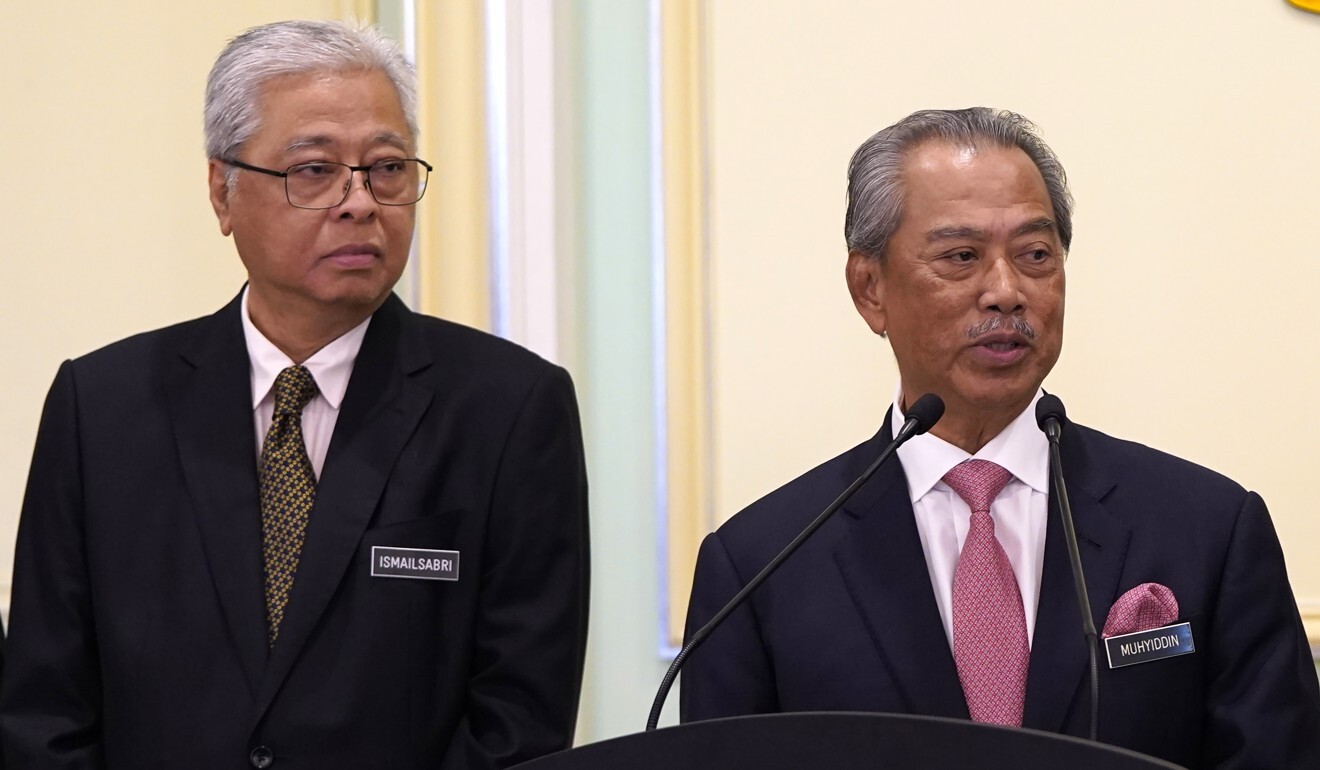 A lawyer by training, Ismail Sabri has previously led the country's youth and sports, domestic trade, agriculture and rural and regional development ministries.
Malaysian political commentator Joceline Tan this week dubbed the incoming leader, often mild-mannered in public settings, the "Mr Nice Guy" of Umno.
Nonetheless, he has courted his fair share of controversies owing to his hardline views on Malay ethno-nationalism.
One instance included his comments as domestic trade minister in 2015, following a racially-charged brawl in an electronic products mall consisting mainly of Chinese retailers.
Ismail Sabri suggested that Malay consumers should boycott profiteering Chinese businesses.
Campaigning ahead of polls in 2018, meanwhile, he said the Chinese-dominated Democratic Action Party – which seeks a multiracial, "Malaysian Malaysia" – was in fact advocating a form of politics that would eliminate "the special rights of the Malays and bumiputra while discarding the uniqueness of Islam."
Bumiputra is the term used to describe the country's majority Malays and other indigenous groups.
Umno back at the helm
Ismail Sabri's appointment is particularly noteworthy as it marks a turn of fortunes for his party – the country's oldest and foremost champion of bumiputra rights.
Founded in 1946, Umno governed Malaysia without interruption from 1957 when the country gained independence, until its shock election defeat to the Pakatan Harapan alliance in 2018.
That downfall came after ex-prime minister Najib became embroiled in the
1MDB financial scandal
– for which he is currently facing multiple criminal trials.
Following Umno's election loss, several MPs jumped ship to join Muhyiddin's PPBM and at one point, the Grand Old Party of Malaysia was said to be on the verge of deregistration at the hands of the new Pakatan Harapan government.
But last March, Muhyiddin – part of Pakatan Harapan at the time – engineered a political coup to seize power from his bloc and the sitting prime minister
Mahathir Mohamad
 by corralling support from Malay-only groups such as Umno and PAS.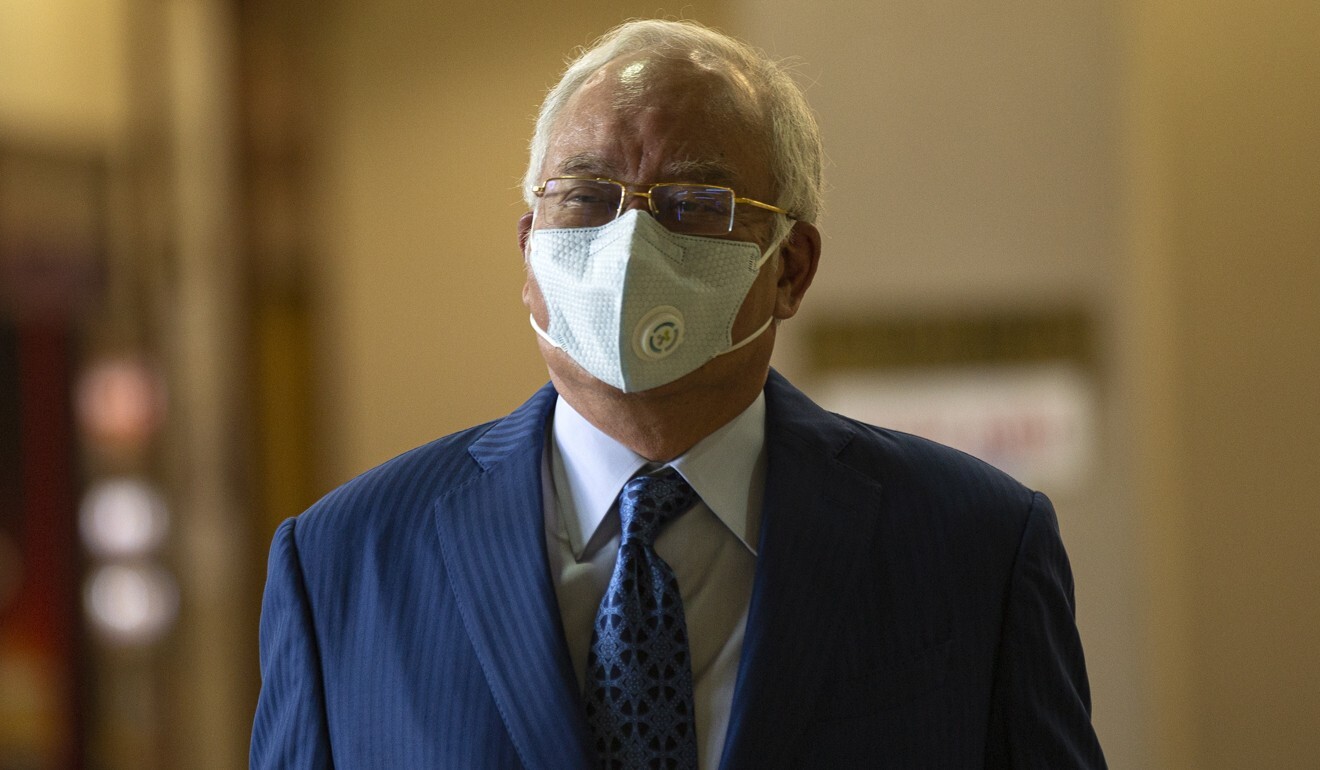 Muhyiddin claimed the manoeuvre was necessary given the multiracial Pakatan Harapan's neglect of Malay interests.
Ismail Sabri's immediate challenge will be to form a cabinet in the coming days that placates the demands of his new coalition's various actors.
Muhyiddin on Thursday underscored that he had in effect instructed Perikatan Nasional to back Ismail Sabri. The condition for such approval, he said, was for the new prime minister to ensure that ministers are not tainted by corruption and for the new administration to abide by the constitution. The mention of graft is a veiled reference to the legal troubles of Najib, who remains powerful within Umno.
Ismail Sabri must also
face a vote of confidence
when the legislature next convenes on September 6. Sultan Abdullah has explicitly called for such a vote.
The new prime minister, meanwhile, will also have to address the concerns of the opposition after the king ordered the country's feuding political factions to ensure that the outcome of the prime ministerial race was not one where the "winner wins all, and the loser loses all".
Pakatan Harapan leader
Anwar Ibrahim
had hoped to form a new government by enticing some Muhyiddin loyalists to defect. That plan fell flat, with groups such as the Gabungan Parti Sarawak, the governing coalition in autonomously-ruled Sarawak, choosing to back establishment favourite Ismail Sabri so as not to rock the boat.
The new government can stay in power until the current electoral term ends in July 2023.
Analysts, however, predict that fresh polls will be called some time next year after the Covid-19 situation abates in Malaysia.
This article appeared in the South China Morning Post print edition as: Umno veteran chosen as new prime minister