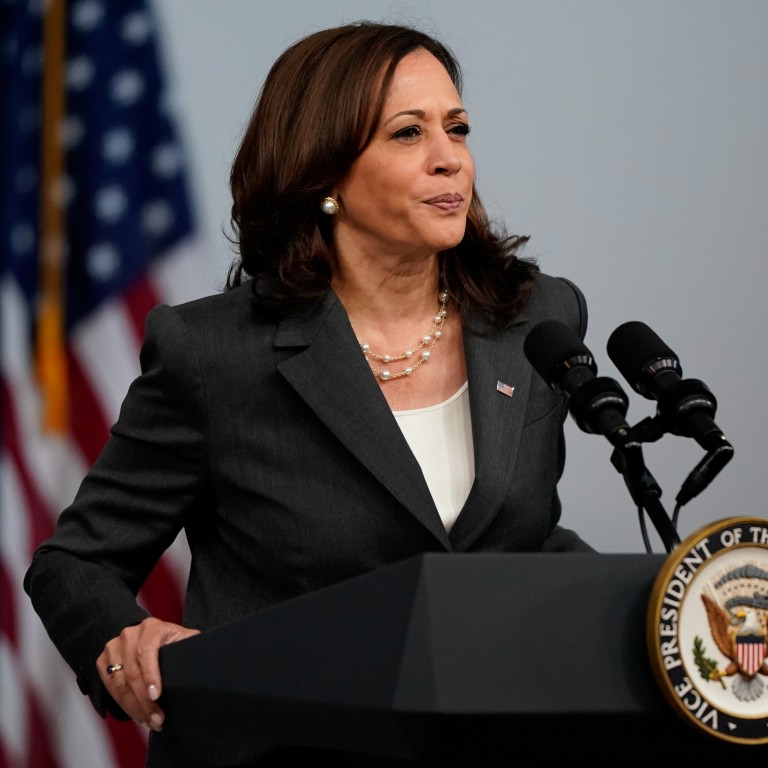 Defence, digital trade, Covid-19 in focus as Kamala Harris joins Biden administration's convoy to Southeast Asia
Analysts say Harris' upcoming visits to Vietnam, Singapore will offer insights into how Washington plans to match Beijing's regional trade dominance
It is one of several trips US officials have made to the region, following complaints that it seemed low on the Biden administration's list of priorities
United States Vice-President
Kamala Harris
' upcoming visits to Vietnam and Singapore will offer clues on how Washington plans to "get its game up" to match
China
's dominant economic and trade status in Southeast Asia, analysts say.
The choice of
Singapore
 and
Vietnam
, both non-allies but key trading and strategic partners, speaks to the major role the Biden administration hopes the two countries will play in its Asia policy, according to the observers.
Harris' trip, her first to
Southeast Asia
as Biden's No 2, comes amid a flurry of visits US officials have been making to the region.
The visits follow complaints from Southeast Asia's diplomatic community that the region seemed low on the new administration's list of priorities in the months following Biden's election victory in November last year.
"The administration is … making clear that we have an enduring commitment to this region, that we're part of the Indo-Pacific and in the region to stay," a senior administration official said in a press briefing ahead of Harris' trip.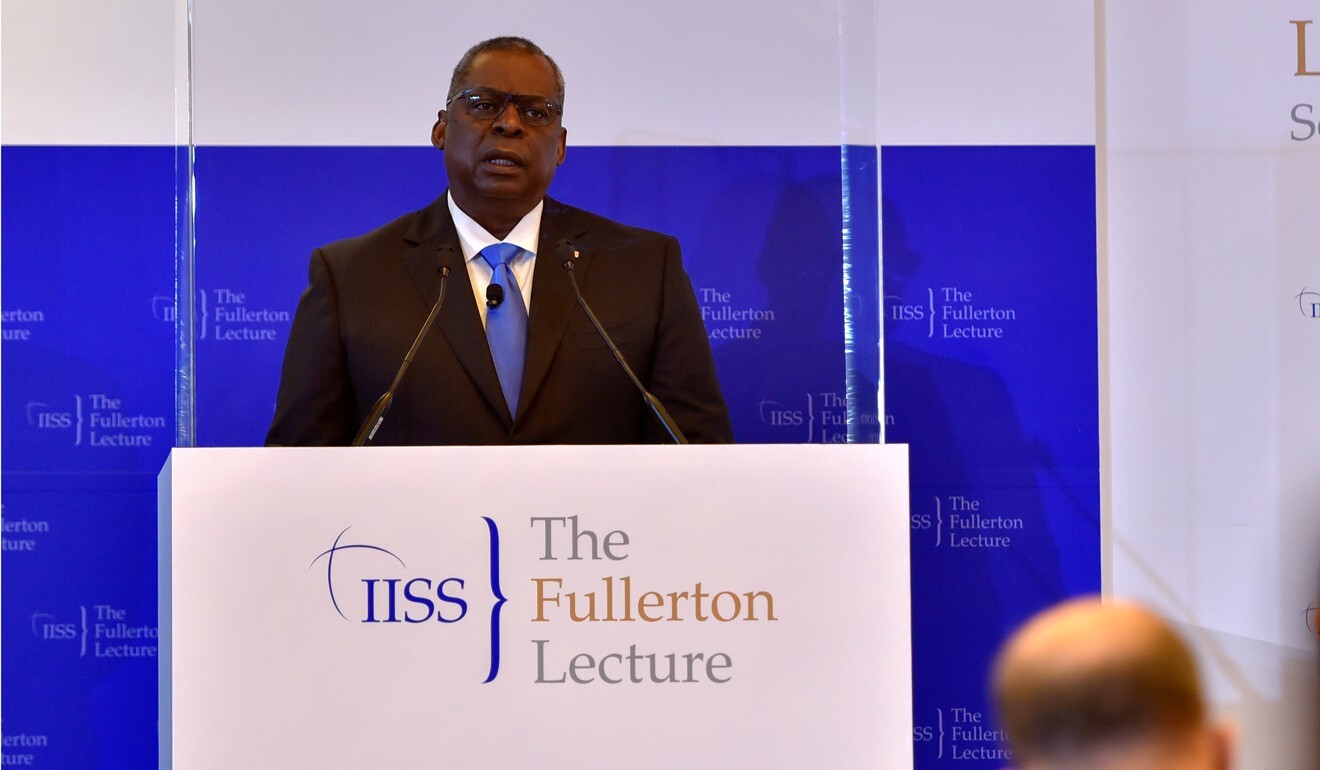 The vice-president will land in Singapore on Sunday and fly to Vietnam on Tuesday.
Her jam-packed itinerary includes a major speech in Singapore on Tuesday morning and the launch of the US Centres for Disease Control and Prevention's Southeast Asia office in Hanoi on Wednesday. Harris will also hold talks with top political leaders from both countries.
On her way back to Washington on Thursday, she will meet and address US military personnel at Joint Base Pearl Harbour-Hickam in Honolulu, Hawaii.
Frank Lavin, the US ambassador to Singapore from 2001 to 2005, said Harris' visit to Singapore and Vietnam signalled that Washington wanted regional players to know it did not take relationships for granted, and was eager to further cultivate existing ties.
Diplomatic ties between the two countries and the US have been on an even keel, though Vietnam has previously expressed anxiety about the possibility it would be targeted by former president Donald Trump's crusade against tariffs.
"China's not standing still, Southeast Asia's not standing still, so if the US stands still, it falls behind," Lavin told This Week in Asia. "The US has got to get its game up because everybody else is moving ahead, so we've got to find a way to move ahead as well."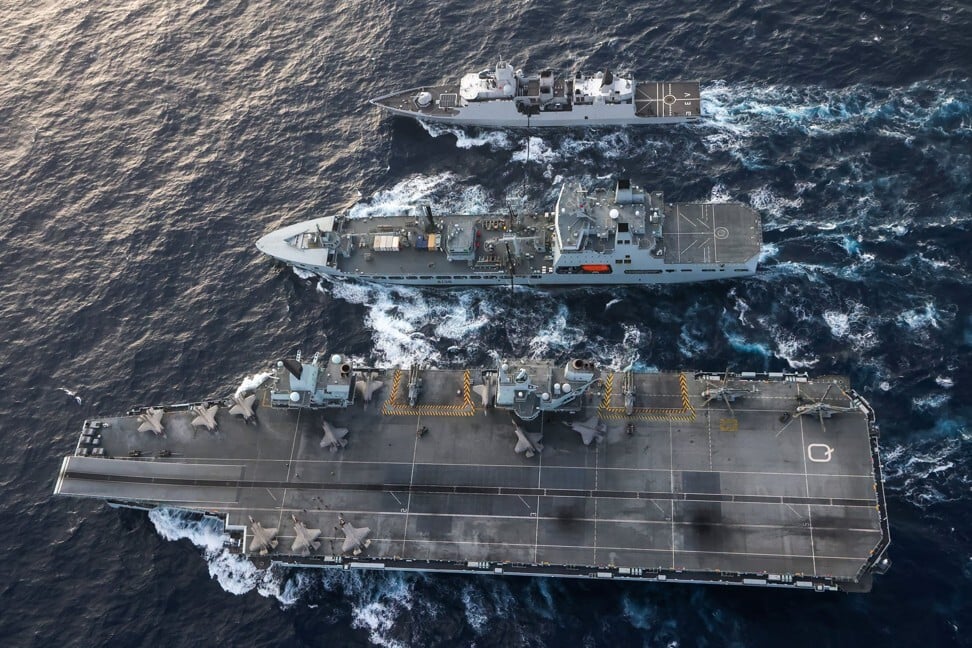 Prashanth Parameswaran, a fellow with the Wilson Center's Asia programme, said that taken as a whole, the visits by the various Biden administration principals showed that "developing partnerships requires showing up, even when it comes to long-standing partners such as Singapore".
Defence, trade and collaboration on fighting
Covid-19
– the latter of particular concern to Vietnam – are expected to be on the agenda throughout the vice-president's trip.
In Singapore, Harris is scheduled to visit Changi Naval Base, from where American littoral combat ships are rotationally deployed in the
South China Sea
. The two countries have deep military-to-military ties, with existing defence arrangements that include the training of Singaporean military pilots in the US.
From 2029, the republic will have a permanent fighter training detachment in the US island territory of Guam.
These arrangements, however, do not constitute a formal alliance – Thailand and the Philippines are Washington's only regional allies in Southeast Asia.
Collin Koh, a research fellow at the S. Rajaratnam School of International Studies in Singapore, said Pentagon chief Austin's visit to the island nation in July highlighted its key role in sustaining American force posture in the region.
"In the current context where it's challenging, if not possible, to obtain new access or basing arrangements in the region, Singapore's role in facilitating American military presence … would remain crucial in the foreseeable future," he said.
Security will be on the agenda in Vietnam as well, according to noted Vietnamese foreign policy observer Pham Quang Minh.
He said Hanoi's leaders would be hoping to consolidate security ties with the US amid China's assertions in the disputed South China Sea, or the East Sea, as referred to by Vietnam.
Vietnam and China have had several episodes of tension at sea due to Chinese efforts to encumber the Southeast Asian country's oil exploration and drilling activities in the waters.
Singapore and Vietnam will also be hoping Harris offers greater detail on America's plans to reassert economic and trade-related leadership in Southeast Asia, according to other observers.
In Singapore, Harris' Tuesday speech is expected to address, among other things, this dimension of Washington's relationship with Southeast Asia. She will also hold talks on supply-chain issues with industry leaders and officials.
In an interview with Singapore's
Straits Times
this week, the city state's foreign minister Vivian Balakrishnan said the digital economy – along with the pandemic,
climate change
and security – would be in focus during Harris' visit.
"As we become more dependent on the digital economy, we are also at greater risk [in terms of cybersecurity] and this is an area we hope to collaborate on more intensively with the US," he said.
US media reports previously said the Biden administration was mulling a multilateral digital trade agreement that could include Singapore, Canada, Chile, Japan, Malaysia, Australia and New Zealand.
The pact was seen by US officials as a way to check China's influence, Bloomberg reported on July 13.
Singapore is currently part of such a pact with Chile and New Zealand, has a bilateral agreement of a similar nature with Australia and is negotiating one with Britain as well. The city state was a founding member of the antecedent to the sprawling Asia-Pacific trade pact now known as the Comprehensive and Progressive Agreement for Trans-Pacific Partnership.
The US was to have been part of that agreement, but Trump pulled the plug on American involvement soon after coming to office, citing concerns that it would lead to jobs shifting to places with lower labour costs.
Joseph Liow, an international relations scholar at the Nanyang Technological University, said Singapore had always been a strong advocate of the US playing a large part in the region's economic and trade equation.
"This is in keeping with Singapore's policy of pursuing open regionalism and reaching out to all who are prepared to commit to the stability and prosperity of the region," he said. "It also accords with the understanding that the US is still the largest and most powerful economy in the world and would have much to contribute to the region."
Carl Thayer, professor emeritus of politics at the University of New South Wales in Australia, said Vietnam too would be keen to be informed about any digital trade pact plans, alongside discussions on ways the country could enhance its role as a supplier of semiconductors to the US.
Hanoi is also likely to raise concerns about vaccine supply, as shortages have partly played a role in the country of 98 million people having one of Asia's lowest immunisation rates, even as its daily Covid-19 caseload continues to reach record highs. Vietnam's seven-day average of new cases is currently 9,435.
In Friday's background press briefing on Harris' trip, the senior administration official said while they were not previewing "any potential deliverables" for the trip, public health and the pandemic would be high on the agenda.
The official underscored that the US had so far contributed more than 23 million vaccine shots to Southeast Asia.
Additional reporting by Kok Xinghui in Singapore, Bac Pham in Hanoi
This article appeared in the South China Morning Post print edition as: Harris' trip to focus on Defence, pandemic