Malaysia
Get more with myNEWS
A personalised news feed of stories that matter to you
Learn more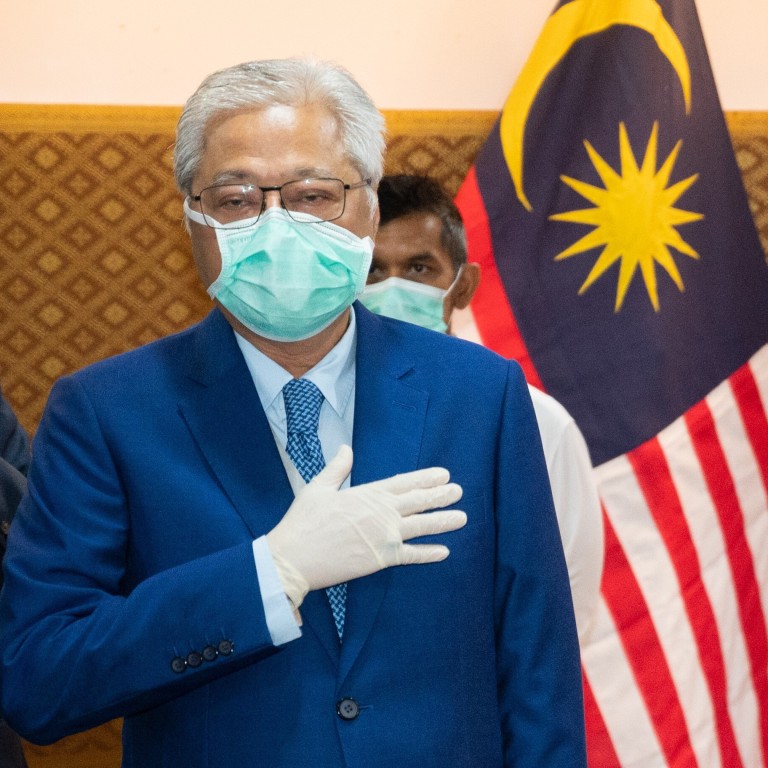 What's next in Malaysia's political rollercoaster as Ismail Sabri Yaakob becomes new PM?
The Muhyiddin loyalist is taking office as political feuding endures amid a worsening Covid-19 crisis and a battered economy
Analysts say Ismail Sabri is unlikely to rock the boat on foreign policy amid the US-China rivalry, while domestically, he'll have to keep allies happy ahead of an expected election next year
After a weeks-long political turmoil that forced the resignation of
Muhyiddin Yassin
, Malaysia's king has sworn in Ismail Sabri Yaakob as
Malaysia
's ninth prime minister.
In a political landscape for decades dominated by heavyweights such as Mahathir Mohamad,
Anwar Ibrahim
and
Najib Razak
, Ismail Sabri has maintained a relatively low profile.
The 61-year-old is the country's first prime minister born after 1957, the year Malaysia gained independence from Britain. With Ismail Sabri's appointment, Malaysia now has the second youngest leader in
Southeast Asia
, after 60-year-old Joko Widodo of Indonesia.
The Malaysian premiership is a role coveted by many senior politicians from Ismail Sabri's party, the United Malays National Organisation (Umno).
But the former defence minister is taking office in the toughest of times: formidable rivals remain within and outside Umno, the Covid-19 situation continues to worsen and the economy is staring at the prospect of 0 per cent growth this year.
Ismail Sabri's new government, yet to be formed, can stay in power until July 2023. He is however expected to call for fresh elections some time next year.
When parliament next convenes on September 6, he is expected to allow a
confidence vote
as a formality to showcase his firm majority parliamentary backing. The king, Sultan Abdullah Sultan Ahmad Shah, had previously directed that such a vote must take place.
How Ismail Sabri will change foreign policy
Diplomatic observers say Ismail Sabri is unlikely to make drastic moves in foreign policy, including in the country's current stance towards major powers such as the
United States
and
China
.
China has been Malaysia's biggest trading partner for more than a decade, and despite the domestic political feuding, leaders across the board have emphasised that the domestic divide stops at water's edge.
In other words, changes in the prime minister or the party in power do not necessitate a rethink of the country's decades-old non-aligned foreign policy.
Malaysia does however have serious concerns about Beijing's increasingly strident assertions in the resource-rich
South China Sea
. Malaysia is among the littoral Southeast Asian states challenging the Asian superpower's vast sovereignty and maritime rights claims in the waters.
The sticking point however has largely been divorced from the general state of diplomatic ties.
Mustafa Izzuddin, a senior international affairs analyst with the consultancy Solaris Strategies Singapore, said he did not foresee "any abrupt foreign policy changes under the Ismail Sabri administration as the primary focus will be domestic".
Kuala Lumpur is expected to maintain its "hedge diplomacy" of keeping an equidistance between China and the US, Mustafa said.
"The prime minister will leave foreign policy matters to be handled by Malaysia's foreign ministry under the foreign minister while the rest of the ministries will prioritise domestic matters related to the pandemic battle."
Mustafa added that the new prime minister was likely to be amenable to the vaccine diplomacy of both the US and China to ensure there are ample supplies for the country's 33 million people.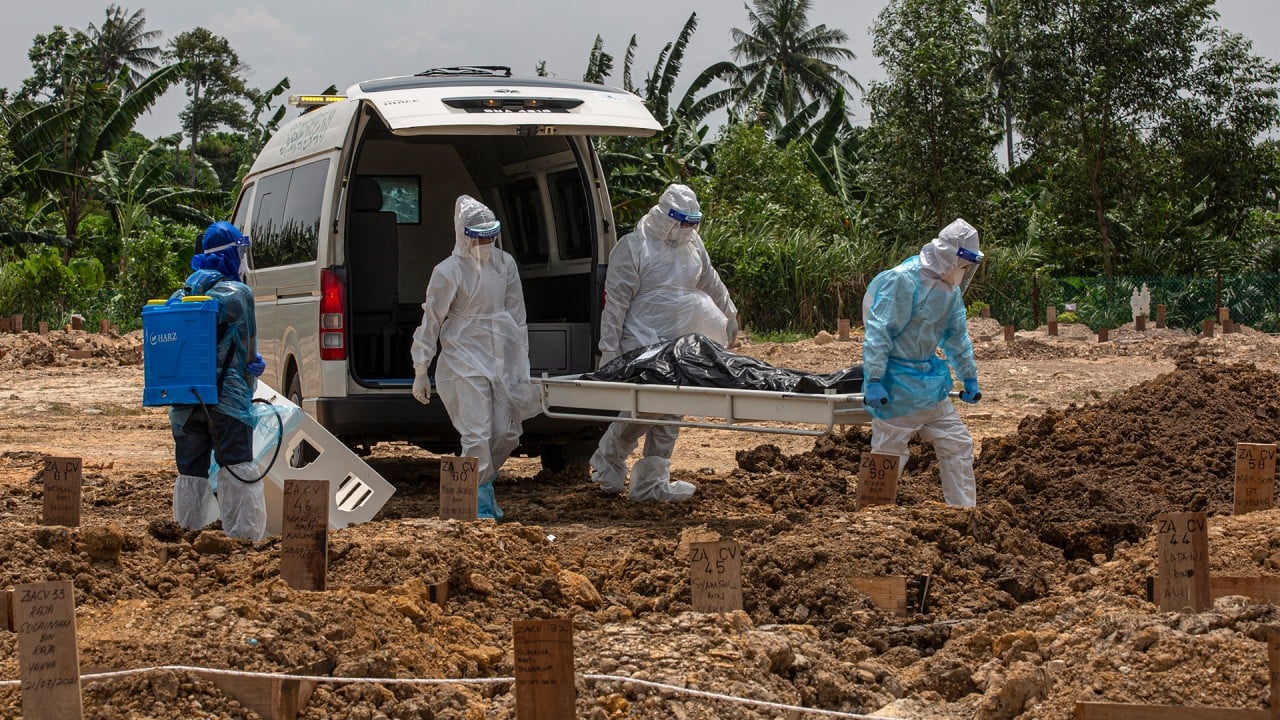 02:01
Malaysia's Covid-19 case toll tops 1 million as nation sees record day of infections
Malaysia's Covid-19 case toll tops 1 million as nation sees record day of infections
Dealing with Covid-19, battered economy
Muhyiddin's 17-month-old government collapsed in part because of deep internal dissatisfaction over its handling of the
Covid-19 crisis
.
The daily caseload remains at record highs, with the seven-day average standing at 21,035 as of Saturday.
Muhyiddin's administration declared a January to August state of emergency to deal with the economy, but the situation barely improved over the period.
Parts of the country remain under lockdown and about half of the nearly 14,000 coronavirus-linked deaths took place in the last four weeks.
In a client note, Peter Mumford of the Eurasia Group consultancy said the new government's approach to tackling the pandemic and vaccine roll-out will "remain broadly unchanged".
A saving grace in the current situation is the rapid pace of vaccinations. Some 35 per cent of Malaysia's population is now fully vaccinated and this is expected to reach 60 to 70 per cent in October, which will allow the government to further lift restrictions.
A four-phase National Recovery Plan drawn up by the Muhyiddin government envisages a gradual rolling back of Covid-19 restrictions that culminates with a full reopening of the economy sometime in December.
Political observer Kartini Aboo Talib, of the National University of Malaysia, said she expected the Ismail Sabri administration to implement the National Recovery Plan "with concrete, specific and comprehensive approaches".
Ismail Sabri in the coming days is expected to provide details on the extent of policy continuity as far as the economy is concerned.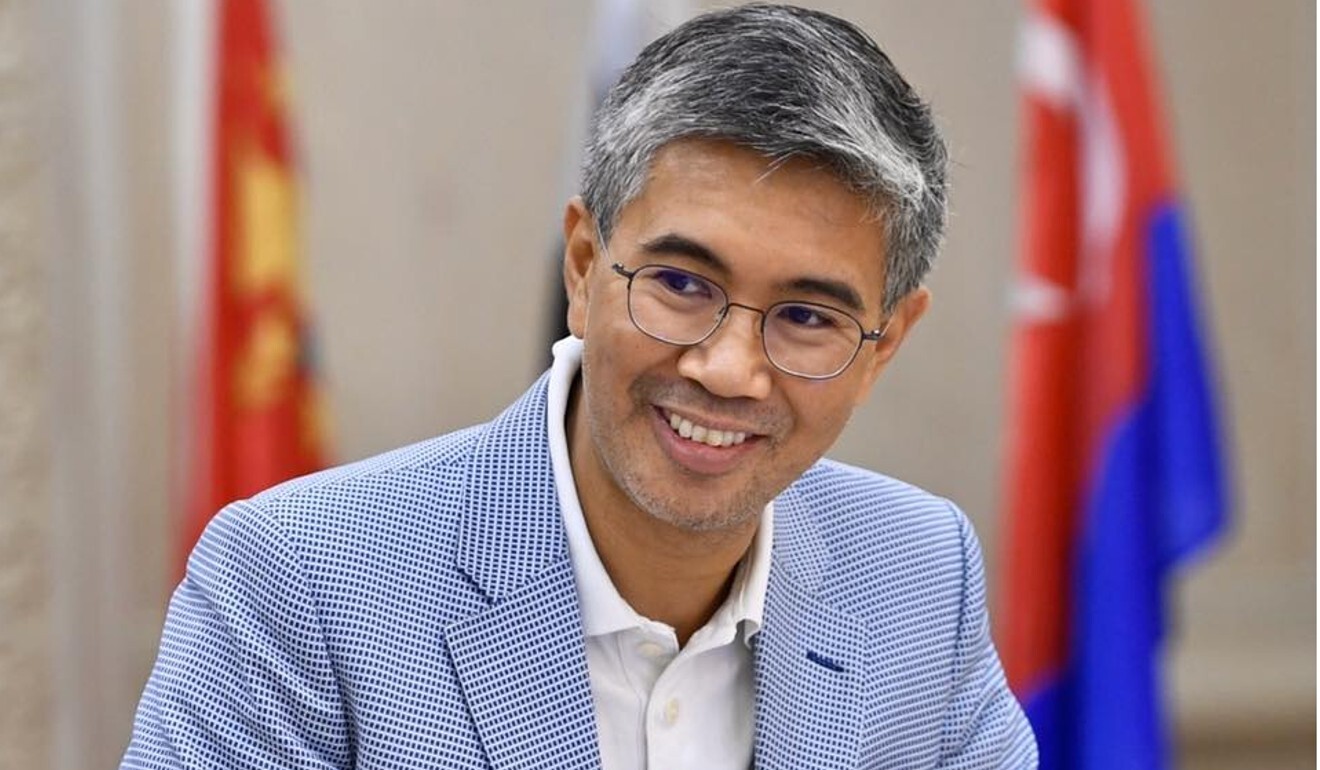 Investors will be watching his plans on two key matters: first, on the country's five-year socio-economic development blueprint, or the so-called 12th Malaysia Plan, that was to have been tabled in parliament on September 20; and the second, on the budget – expected to be tabled on October 29.
Another issue to watch would be whether Muhyiddin's finance minister, Tengku Zafrul Abdul Aziz, is reappointed. Doing so "would send a reassuring message" though Ismail may feel obliged to hand the ministry to Umno, Mumford said.
"Policy continuity would also be greatest" if Muhyiddin's senior minister for economic policy, Azmin Ali remains in a similar role, Mumford said.
Malaysia has thus far rolled Covid-19 stimulus worth 530 billion ringgit (US$125 billion), of which 83 billion ringgit – or six per cent of GDP – constitute direct fiscal injections.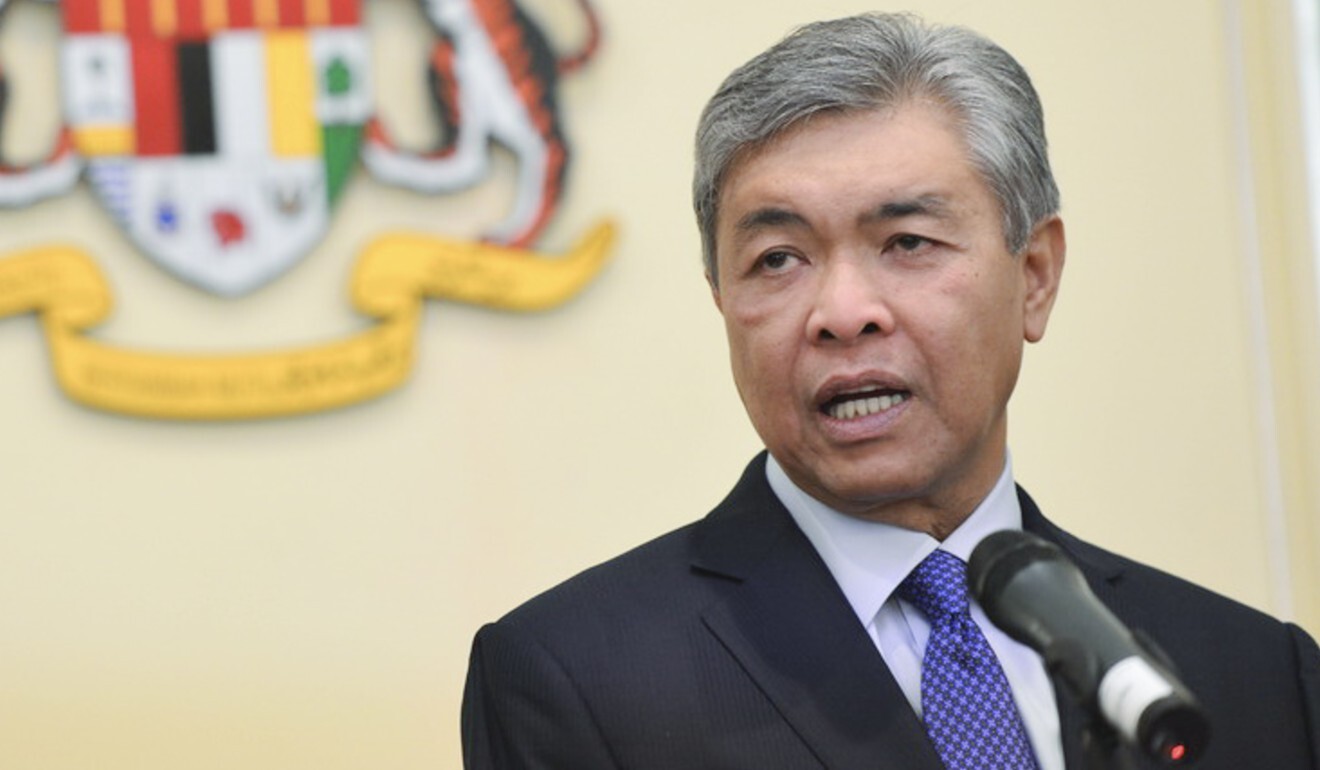 Keeping allies happy
Sultan Abdullah said via a palace statement on Friday that he hoped that his appointment of a new prime minister would end the incessant political feuding that has plagued the country even amid the Covid-19 crisis.
The sultan played a key role in defusing the crisis. Wielding constitutional prerogative powers, he picked Ismail Sabri after conducting a secret ballot that determined the Umno vice-president commanded the backing of a simple majority in parliament.
Political observers say the parliamentary backing for Ismail Sabri is by no means a sign that the feuding is now a thing of the past. Of particular concern for the new prime minister will be machinations within his own party.
While he is now the country's top political leader, he is not the Umno chief.
Instead, the party is led by the former deputy prime minister Ahmad Zahid Hamidi. Zahid's old boss, the former premier Najib Razak, also remains very influential.
Both however are currently on trial for corruption.
Asrul Hadi Abdullah Sani, a director with the BowerGroupAsia consultancy, said Zahid represented Ismail Sabri's "biggest threat".
The Kuala Lumpur-based analyst noted that Ismail Sabri is the first prime minister in the country's history who is not a party president.
This renders Ismail Sabri "weak" internally as only a party president is authorised to nominate election candidates. One possibility is that Ismail may seek to oust Zahid as party president before polls are called, Asrul Hadi said.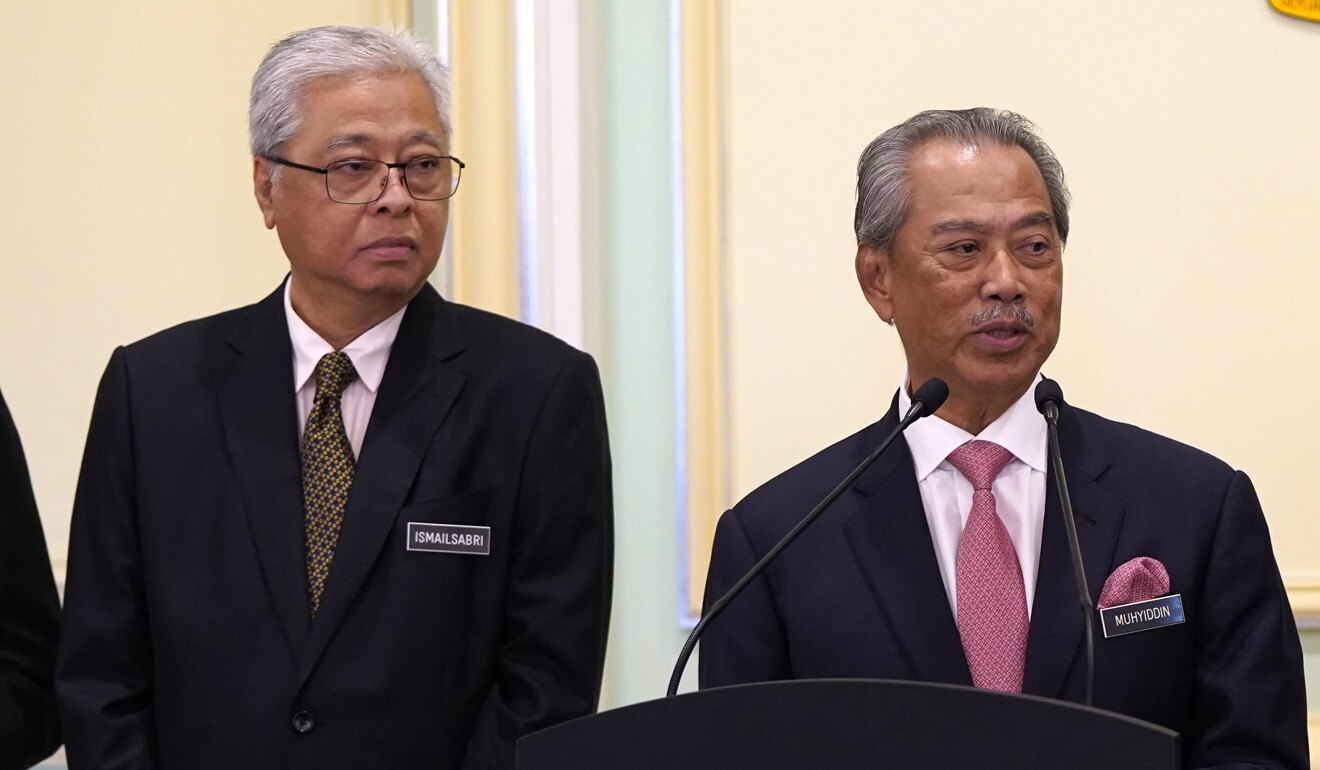 With some Umno insiders still viewing Ismail Sabri as a traitor – owing to his loyalty to Muhyiddin – the new prime minister might resort to appeasing Zahid's lieutenants with key cabinet positions, he said.
Ismail Sabri must also placate the various other parties that constitute the parliamentary caucus backing him.
The 114 MPs supporting him are all former backers of Muhyiddin, and include MPs from the ex-leader's Parti Pribumi Bersatu Malaysia (PPBM) and from the Islamist Parti Islam se-Malaysia.
Working with the opposition
It remains to be seen what kind of relationship Ismail Sabri will have with the political factions that are not part of his caucus.
This includes the Pakatan Harapan alliance led by reform evangelist Anwar Ibrahim, the Pejuang party led by two-time prime minister Mahathir Mohamad and the Parti Warisan Sabah of former Sabah chief minister Shafie Apdal.
Lim Guan Eng, leader of the Democratic Action Party (DAP) that is part of Pakatan Harapan, on Friday sought to strike a conciliatory tone following Ismail Sabri's appointment.
He urged the new leader, known for his strong views about Malay ethno-nationalism, to "remember that he is the prime minister of all Malaysians" regardless of race, religion or background.
Lim added that he hoped Ismail Sabri would work with the opposition in reforming laws and managing the pandemic.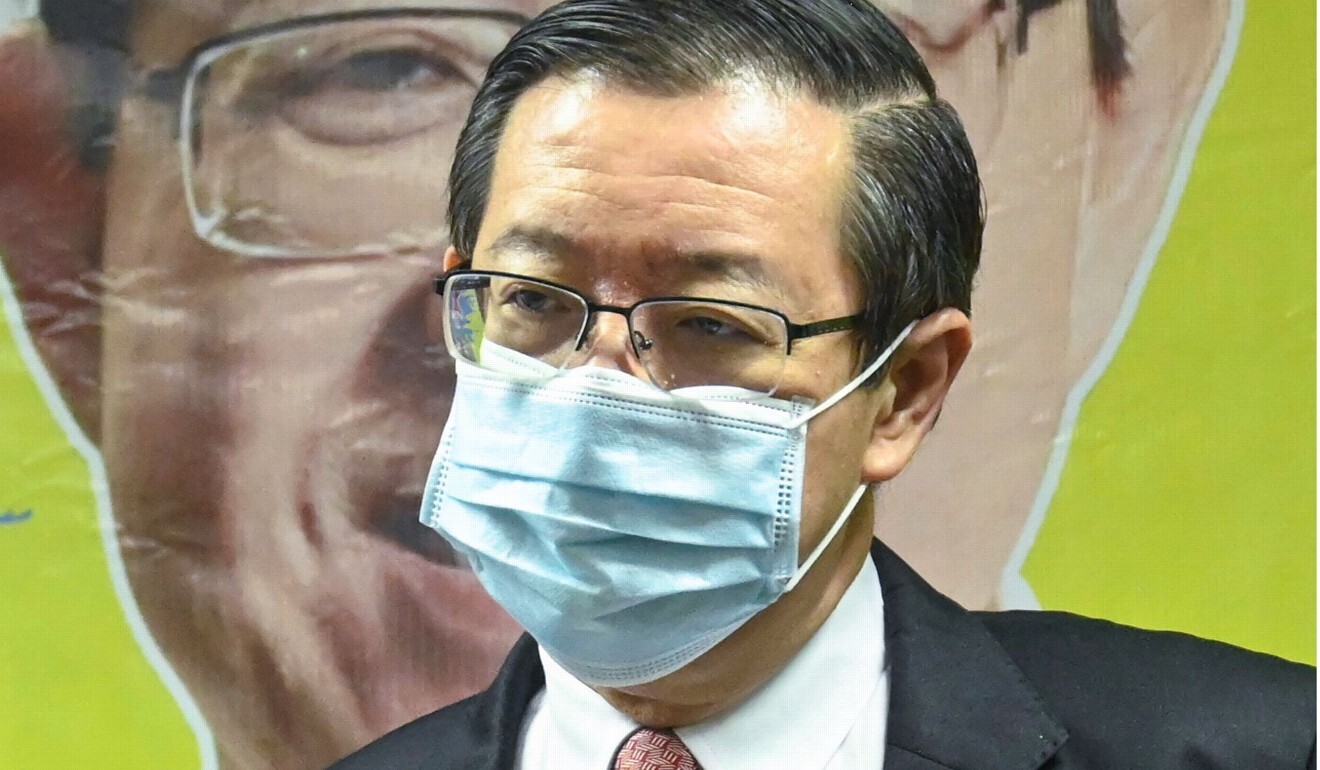 Anwar, who failed in an effort to cobble enough support to become prime minister, in a brief statement said his alliance "took note" of the king's decision to appoint Ismail Sabri. He said the decision served as a "challenge for us to work harder to face the 15th [next] general election".
Mumford, Eurasia Group's practice head for Southeast and South Asia, said "political stability would be improved if Ismail secures defections from the opposition", noting MPs from Mahathir's Pejuang party had signalled "they may shift their support to Ismail".
"It is also plausible that the DAP backs Ismail until elections are called through a loose national unity arrangement," the Singapore-based analyst said.
Elections in 2022?
Asrul Sani said Ismail Sabri's preference is likely to serve out the remainder of the parliamentary term that ends in July 2023.
"However, Umno warlords may pressure him to call for an early general election," the BowerGroupAsia analyst said.
With the country expected to achieve herd immunity by year-end, the earliest that an election could be called would be in the second half of next year, he said.
Kartini, too, suggested that when Malaysia achieves herd immunity would determine the election timing, noting that even countries that have been relatively Covid-free, like New Zealand, are now once again under threat due to new variants. Mumford's prognosis too was for a 2022 election.
He said Umno is confident it can add to its current 38 MPs, a historic low for the party that governed Malaysia without interruption from 1957 to 2018.
Muhyiddin's PPBM as well will be looking to be the dominant party, "though the party will now enter elections in a weaker position without the premiership", Mumford said.