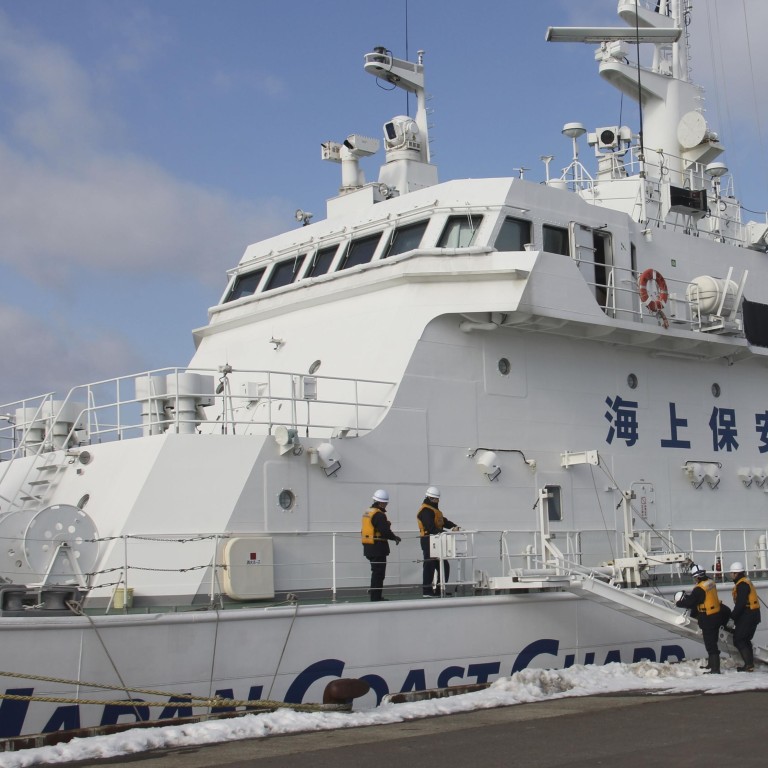 North Korea has accused Japan of trespassing in its waters. Is this just a gambit to open talks?
Pyongyang's allegation and its threat of 'strong countermeasures' are seen as a sign of its worsening famine – and a bid for formal engagement with Tokyo
The food-supply situation, analysts say, may be driving North Korea to seek ways of lifting the international sanctions it is under
North Korea
's accusation that
Japan
has been operating in its waters – and its threat of "strong countermeasures" – are an indication of a worsening food-supply situation, analysts believe, though the statements are also seen as a potential opening gambit in getting Tokyo to open talks.
The North Korean Supreme People's Assembly and representatives of the army, the foreign ministry and the land and environmental ministry held talks on Sunday, after which Pyongyang announced that Japanese vessels had been "illegally intruding" into areas of the East Sea – which Tokyo calls the Sea of Japan.
In a post on its website, the North Korea foreign ministry said the issue "has become a reality in recent years" and that Pyongyang was basing its claim on territorial waters linked to Dokdo, the
South Korean
-controlled islets that are halfway between the Korean peninsula and Japan, which also claims them.
The statement from North Korea does not specify the area that it is claiming, but analysts believe it refers to the Yamatotai fishing grounds around 350km north of the Noto Peninsula in northwest Japan.
There have been a number of recent confrontations in the area – which is renowned for its catches, particularly of squid during the autumn months – with Japanese Coast Guard vessels intercepting Chinese and North Korean ships operating within Japan's exclusive economic zone.
In October 2019, a North Korean fishing boat sank after an accidental collision with a Japanese Coast Guard vessel. The 60 crew members were rescued and put aboard other fishing boats.
In other incidents, Japanese patrol boats have used water cannons to drive foreign boats away.
Dozens of battered wooden boats have in recent years washed up along the north coast of Japan, and are believed to be North Korean fishing vessels that foundered in poor weather or ran out of fuel. Human remains have been discovered on a number of the boats.
"North Korea is in a very bad way at the moment; that's no secret," said Toshimitsu Shigemura, a professor of international relations at Tokyo's Waseda University and an expert on North Korean affairs. "There are shortages of food, medicine, and other everyday items, and they are looking for new areas to fish because their coastal waters have been completely overfished."
He added that Pyongyang had also sold the fishing rights to its deeper waters to Russian and Chinese conglomerates, which has further impacted the catches of its own fishermen.
"There have been reports that North Korean fishermen have clashed with Russian border patrols as well, and the Russians tend to respond very strongly to situations like this, so maybe they are hoping the Japanese will not be so quick to open fire," he added.
Stephen Nagy, an associate professor of international relations at Tokyo's International Christian University, suggested North Korea's new claims to the waters could be an effort to find common ground with South Korea against a shared rival.
"August is typically 'beat up on Japan' month in both North and South Korea as they mark Japan's [World War II] defeat in 1945 and the end of colonial rule of the peninsula," he said. "So there is a degree of building links with the South and solidarity against Japan."
Pyongyang is also hoping its
international sanctions
will be lifted and sees the administration of President Moon Jae-in as the most likely source of support for that endeavour.
"Siding with the South against Japan is a tactic that is easy to understand, but it's not at all clear that Seoul will be able to offer the support that the North wants, in the face of international sanctions," Nagy said.
An alternative tactic that Pyongyang might be exploring, Nagy said, was creating a new dispute to propose talks to solve the issue. He added that North Korea might offer to drop its claim to the waters in return for aid from Japan or the lifting of sanctions.
Shigemura from Waseda University agreed, pointing out that North Korea had little chance of standing up to Japan in a maritime clash.
"They have very few ships so this is more of a propaganda move for a domestic audience, combined with a negotiating manoeuvre in which the North will offer talks on the territorial disagreement but, as a condition, will demand concessions in other areas from Japan," he said.
This article appeared in the South China Morning Post print edition as: Korea accuses Japan of trespassing 'strong countermeasurespyongyang move 'signals food woe' despair