India
Get more with myNEWS
A personalised news feed of stories that matter to you
Learn more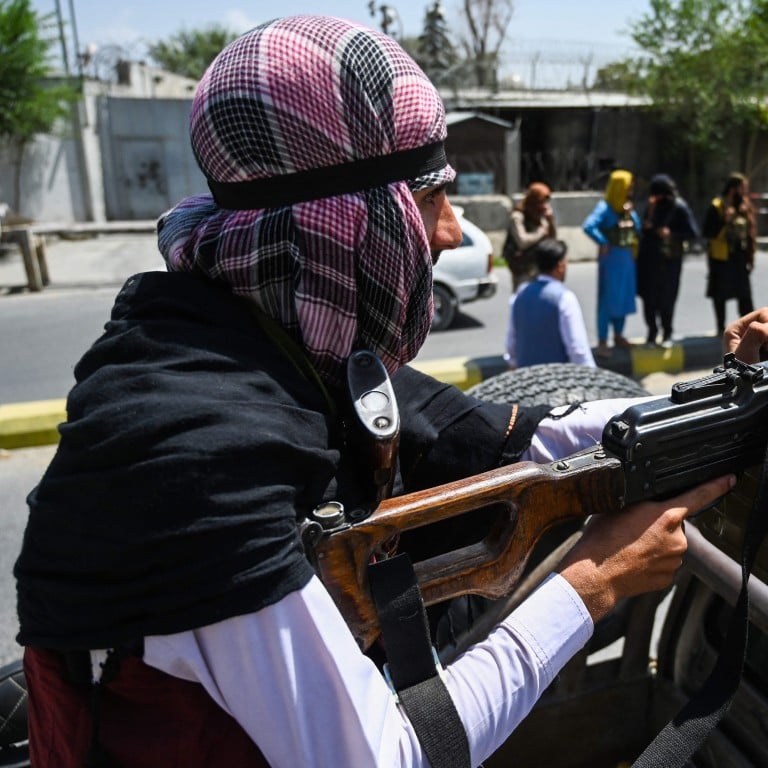 As India watches Afghanistan nervously, upheaval could reshape US ties and shift its approach to China stand-off
India will be on high alert against renewed security threats from the Taliban as well as the Pakistani establishment strengthened by the takeover
As India adapts to changing dynamics on its western front, it may need to reconsider US ties and de-escalate border tensions with China
The Taliban's return to power as the US withdrew its troops has erased India's presence in Afghanistan: its consulates and embassies have shut,
its diplomats were evacuated
and the future of its investments worth more than US$3 billion is uncertain.
It must also assess the renewed security threats from Taliban-controlled Afghanistan, a Pakistani establishment strengthened by events in Kabul, as well as China's expanding presence in the region.
Sanjaya Baru, an analyst and former media adviser to former Indian prime minister Manmohan Singh, wrote in the Deccan Chronicle that Biden had "dealt a blow to Indian national security". India-US ties would suffer, he wrote, "once again exposing India to the renewed challenges of jihadi terrorism".
New Delhi may not protest publicly but analysts suggest the government believes the chaotic withdrawal from Afghanistan has compromised India's security and could prompt a reassessment of its relationship with the US, which has been reinforced until now by shared
efforts to counter China's influence
.
Aparna Pande, director of the Initiative on the Future of India and South Asia at the Washington-based Hudson Institute, said the US had not given due consideration to India's concerns.
"The US has, consistently, ignored or downplayed India's concerns over Pakistan, and even supported [Pakistan]," she said.
Indian intelligence agencies in recent months identified the renewed threat of the Taliban, reportedly flagging its cooperation with Pakistan-based groups Lashkar-e-Taiba and the Jaish-i-Mohammed, which have been linked to violence in the Indian-administered part of Jammu and Kashmir.
In 1999, less than two years before the US invasion of Afghanistan,
Taliban-backed terrorists
hijacked an Indian Airlines flight en route from Kathmandu to New Delhi before negotiating the release of three militants imprisoned in India. The memory of the hijacking ensures India will be particularly wary of the Taliban's return to power.
"An Afghanistan where terror groups do not have camps and safe havens is critical to India's domestic, internal security," Pande said.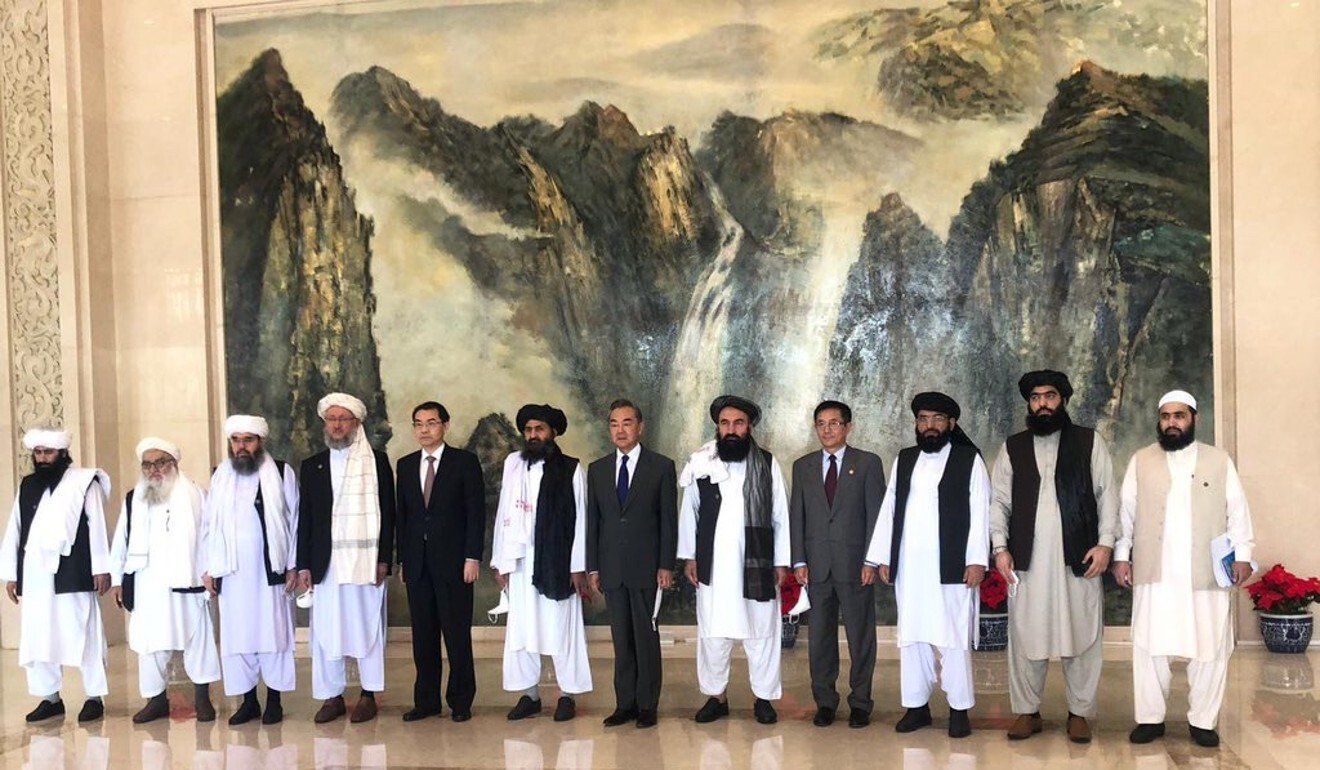 India is 'late to the party'
The possibility of
China moving into Afghanistan
to fill the vacuum left by the US has further alarmed India, even though Beijing has its own interests in ensuring stability. China last month hosted a nine-member Taliban delegation in Tianjin, where it pledged support for reconstruction under the Taliban but also demanded the country not be used as a base for terrorists.
China is one of the few countries – along with Russia, Pakistan and Iran – that has maintained its embassies in Afghanistan. Beijing has also seized on the situation to argue countries in Europe and Asia should not rely on the US to protect their interests.
From New Delhi's perspective
, ties between Beijing and the Taliban, along with Pakistan's increased influence in Afghanistan, add up to an expanded Chinese presence in the region. Afghanistan signed up for belt and road investment in 2016 and China remains committed to connectivity projects with Pakistan. Afghanistan's vast mineral deposits are certain to attract Chinese firms.
This reluctance, although understandable, could prove costly, said Michael Kugelman, deputy director of the Asia Programme at the Wilson Center in Washington DC.
"India was late to the party when it came to opening up communications with the Taliban," he said. "This tardiness cost New Delhi a role in the reconciliation process, and ultimately it has cost India leverage as the new Taliban government prepares to take over."
Before the Taliban seized Kabul, its leadership visited Russia, Pakistan, China, Iran and Turkmenistan, further highlighting India's lack of leverage.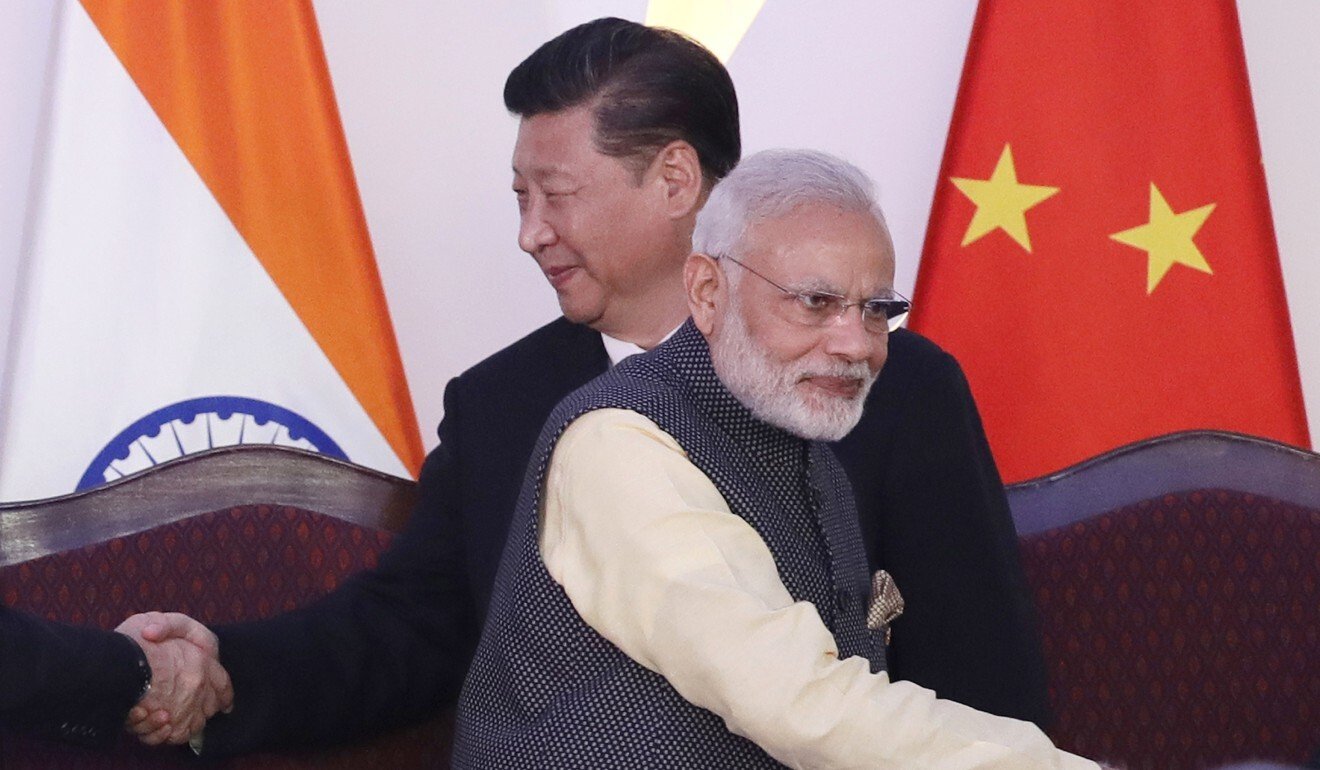 Alone on Himalayan heights
The upheaval means India may be compelled to pay more attention to its western front – encompassing Pakistan and Afghanistan – after being preoccupied for the last year with
the border stand-off with China
in its northeast.
India recently moved 50,000 more troops to its border with China in Ladakh, adding to the 150,000 troops already there. India and Pakistan in February agreed a ceasefire between its border troops, which has largely held.
If India is forced to shift its strategic priorities, its relationship with the US could also be recalibrated.
Kugelman however said that although New Delhi has reason to complain about the US withdrawal, which has cost Washington credibility among its allies, the two countries have enough common objectives for the partnership to endure.
"Biden wants to focus more on priorities that happen to be top goals for New Delhi as well," he said, pointing to US efforts to "craft a coalition of like-minded countries to counterbalance China".
"While the botched withdrawal will understandably provoke concern in New Delhi, there's no reason to believe the US commitment to its friends and allies has been compromised," Kugelman said.
Manoj Joshi, a foreign policy analyst who was part of India's National Security Council's advisory board, agreed India has few options except "to go with the US". However, Joshi insisted that many of India's activities with the US in the western Pacific were "symbolic rather than substantive".
"India is, by and large, holding on to its strategic autonomy, as it is," Joshi said, referring to New Delhi's foreign policy orientation mantra of charting an independent path, without being constrained or swayed by other countries.
Pande, from the Hudson Institute, however, said the US withdrawal from Afghanistan could force India to de-escalate tensions with China along their shared border.
"There have been attempts [by the US] to make India change its strategic autonomy and make it move closer," Pande said. "These events in Afghanistan will not bring India any closer, but make it cling even more firmly to its strategic autonomy.
"I don't see India pushing China a lot more, because India knows that it is alone on the Himalayan heights."
This article appeared in the South China Morning Post print edition as: Indian national security 'suffers in Afghan crisis'