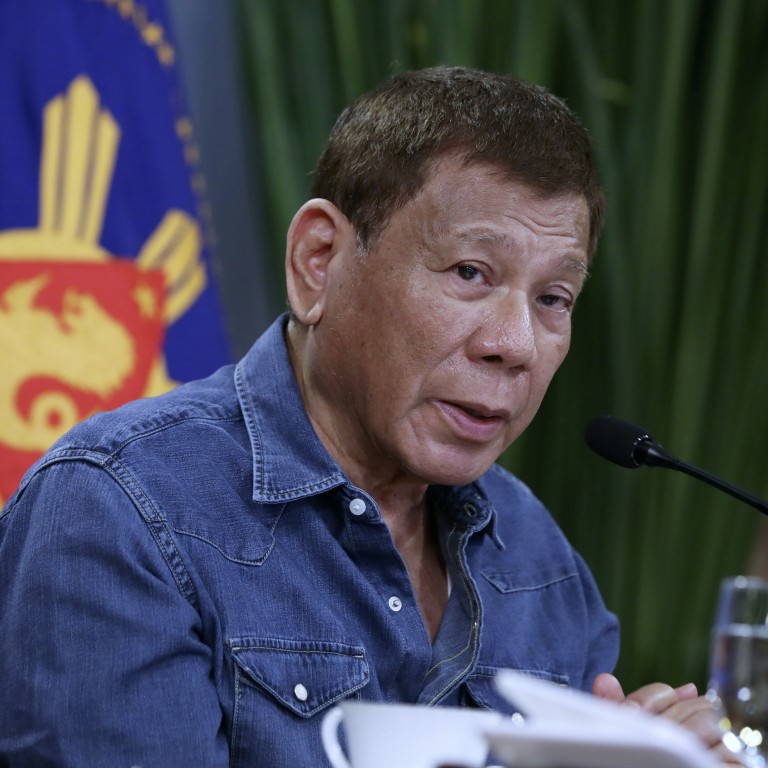 Philippines: Duterte to run as vice-president in blow to Pacquiao
PDP-Laban Party nominates incumbent Duterte on a joint ticket with his aide Senator Christopher "Bong" Go, in a move that gets around term limits and is seen by some as offering him a back door route to power
Experts say his boxer-turned-senator rival may yet appeal the decision – and doubt Duterte's claim that victory would leave him immune to an ICC probe into his war on drugs
Philippine
President
Rodrigo Duterte
has accepted his party's nomination as its vice-presidential candidate in next year's election, in a move that leaves boxer-turned-senator
Manny Pacquiao
down but not out in his bid to become the country's next leader.
Duterte had "agreed to make the sacrifice and heed the clamour of the people", the ruling PDP-Laban Party's executive vice-president Karlo Nograles said on Tuesday.
Duterte's long-term aide, Senator Christopher "Bong" Go, was endorsed as the party's presidential candidate.
The news comes as a blow to Pacquiao, who was also fighting for the nomination. However, with the PDP-Laban split by infighting over a recent meeting that controversially stripped Pacquiao of the party's presidency, experts say the decision may yet be voided on legal grounds.
Duterte's term is to end by next June. While the constitution bars presidents from running for a second term, some see his vice-presidential run as a way of retaining power through the back door.
Nograles, who also serves as Duterte's presidential aide, said the Go-Duterte ticket was to "guarantee continuity" of the president's wars on drugs and terrorism, of his "Build-Build-Build" infrastructure drive, and of the government's anti-pandemic efforts.
Duterte has also previously suggested a successful run for the vice-presidency would shield him from any criminal liability arising from his war on drugs, which may be investigated by the International Criminal Court following calls from its chief prosecutor. However, legal experts have cast doubts on whether any such immunity exists.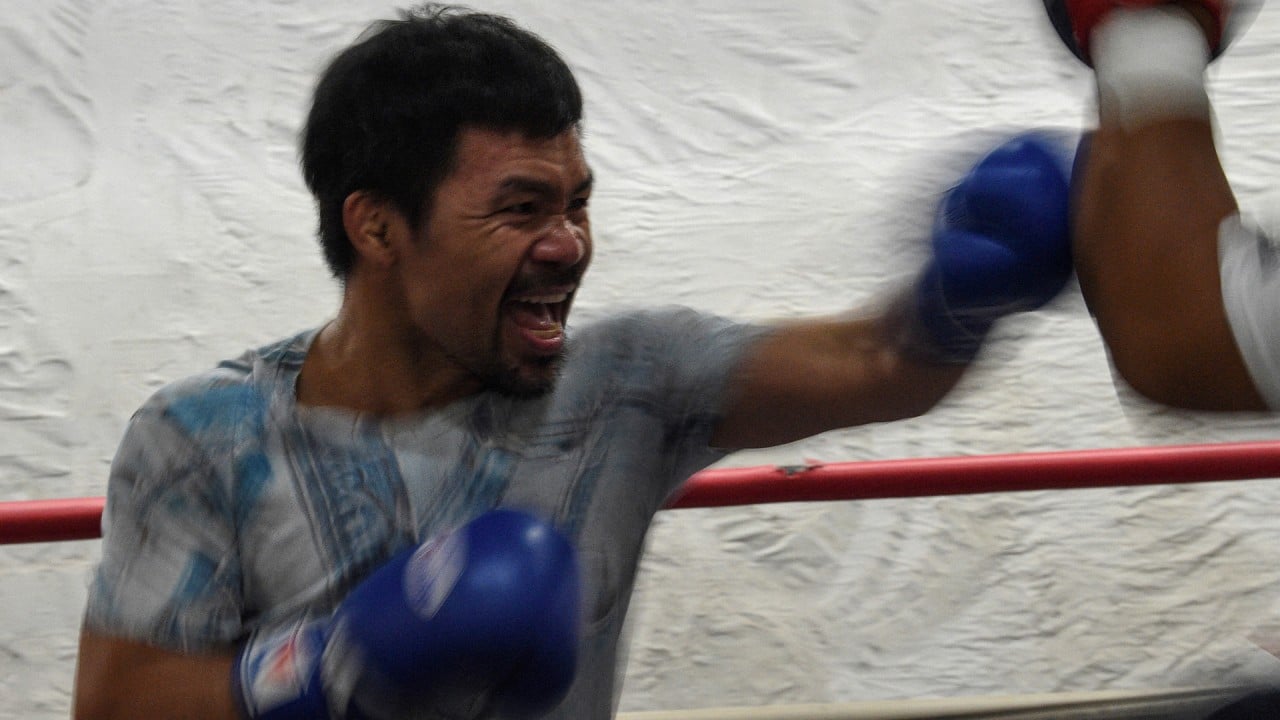 03:18
Philippine boxing legend Manny Pacquiao returns to the ring with an eye on the presidency
Philippine boxing legend Manny Pacquiao returns to the ring with an eye on the presidency
Fight with Pacquiao
The ruling PDP-Laban Party has become bitterly divided into pro-Duterte and pro-Pacquiao camps.
Pacquiao's backers believe the Duterte camp took advantage of the timing of Pacquiao's welterwight title fight with Yordenis Ugas – which Pacquiao lost on Sunday – to make their move in securing the party's endorsement.
On July 17, while Pacquiao was in the US training for his boxing match, the party's vice-chairman Alfonso Cusi held a national assembly, on Duterte's orders, that declared all party posts vacant. This effectively ousted Pacquiao as party president and Cusi took over the position.
However, Pacquiao's team appears to have anticipated the move and tried to pre-empt it. On July 3, the PDP-Laban National Executive Committee, with Pacquiao as its head, had expelled Cusi from the party for violating its constitution by endorsing a non-party member – Duterte's daughter Sara – as the party's presidential standard bearer.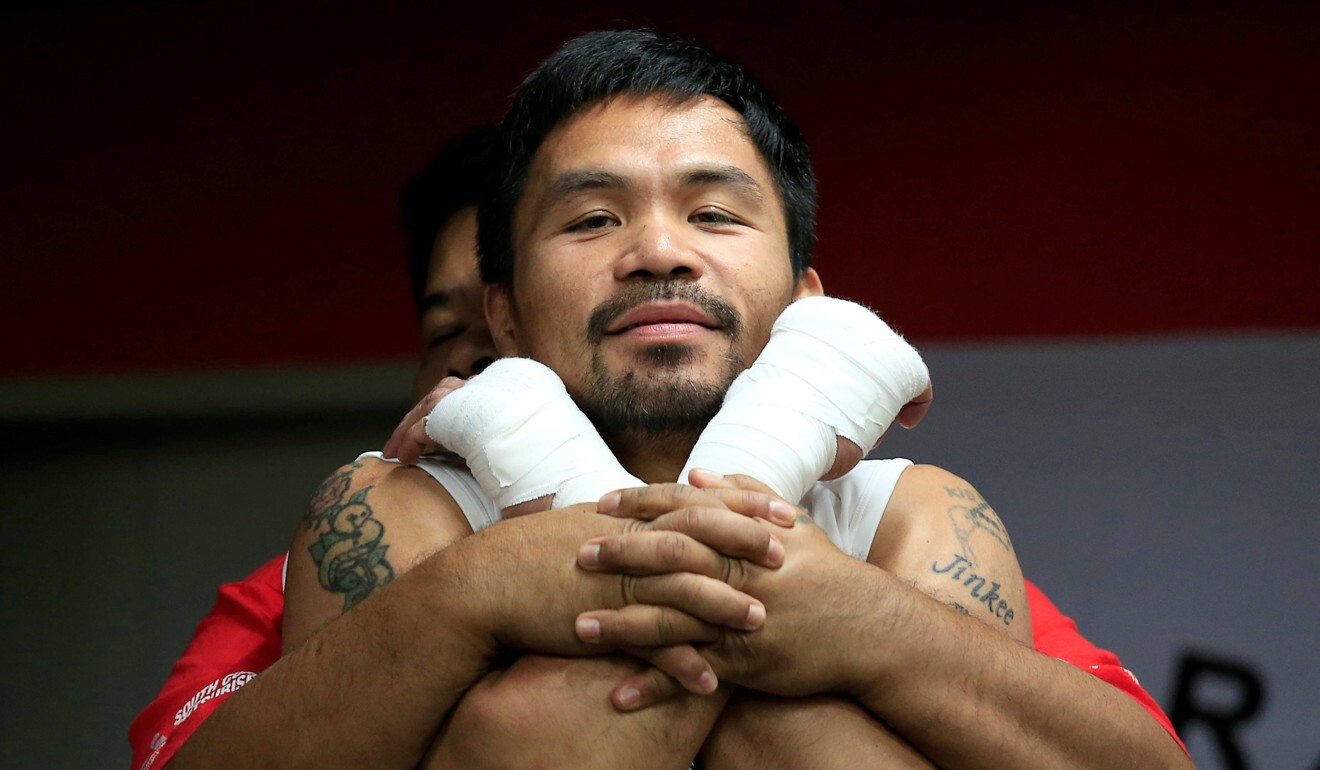 Experts said that meant Pacquiao could now appeal to the Commission on Elections on the grounds that Cusi's involvement voided the July 17 decision.
Ramon Casiple, the executive director of the Institute for Political and Electoral Reform, said if Comelec sided with Pacquiao but Duterte insisted on running for vice-president, Duterte would have to run as "an independent without a party."
Even if the commission backs Duterte, its decision can also be appealed at the Supreme Court.
Not immune
The July 17 national assembly also ran into controversy when Duterte used the occasion to tell party colleagues that a successful run at the vice-presidency would grant him immunity from any criminal prosecution. The International Criminal Court's chief prosecutor has called for an investigation into his war on drugs, which has killed thousands of Filipinos, many of them in extrajudicial circumstances.
"The law states, if you are a vice-president, you have immunity. Then I might as well run for the vice-presidency," Duterte, who was once a city prosecutor, told the July 17 meeting.
However, legal experts have questioned this suggestion, saying only the president is granted such immunity.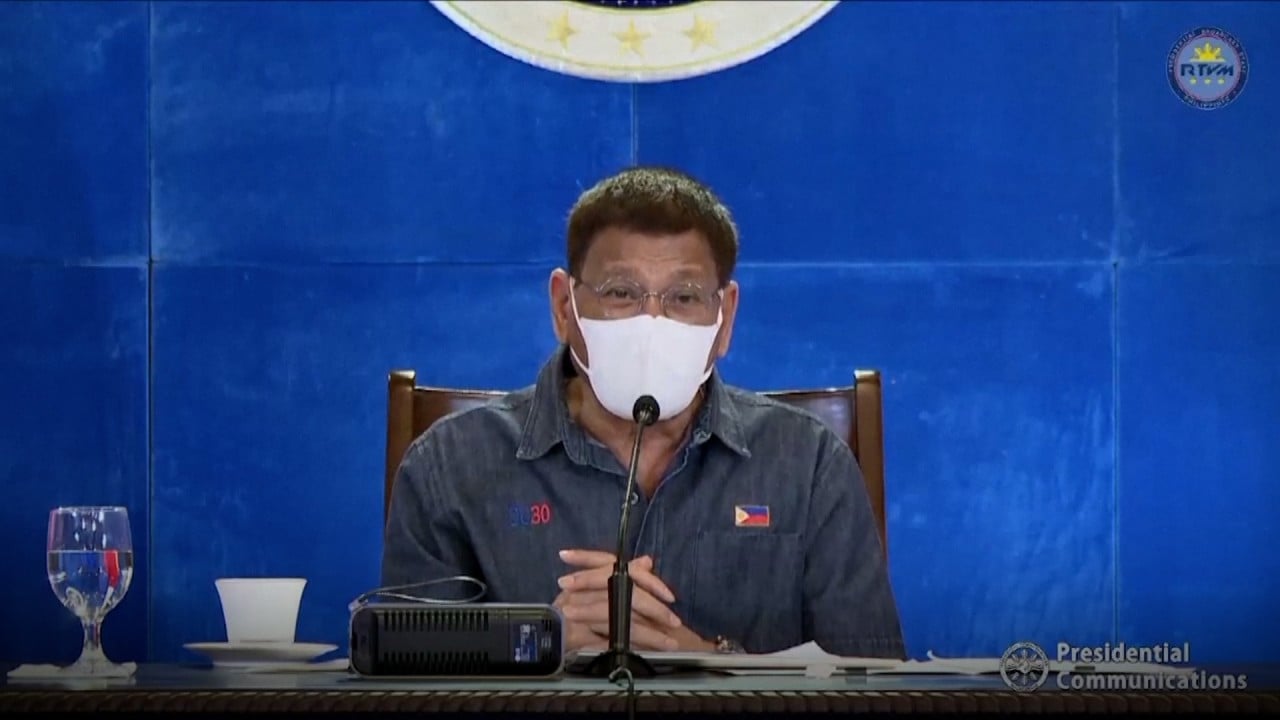 01:11
Vaccine or jail: Philippines' Duterte threatens to arrest Filipinos who refuse jabs
Vaccine or jail: Philippines' Duterte threatens to arrest Filipinos who refuse jabs
"The vice-president is not immune from any charges at all. He or she cannot be removed from office except via impeachment, but he or she can be charged and convicted. Of course, if found guilty, he or she will probably have to resign as VP or face impeachment," said constitutional law professor Antonio La Viña.
He said historical precedent backed this up. In December 2015, the Office of the Ombudsman announced it had found "probable cause" to file multiple criminal graft charges against the sitting vice-president Jejomar "Jojo" Cabauatan Binay and 22 others, relating to building contracts accepted while Binay was mayor of Makati City, the country's premier business district.
Former senator Antonio Trillanes, who was among those conducting the Binay probe, said: "Surely, we believed then as we believe now that the vice-president is not immune from investigations and lawsuits."
He said the immunity clause was added because "it spares the president from the absurd scenario of being distracted" by lawsuits. However, he added, "there is no such important job to distract from, in the case of the vice-president," whose only constitutional function is to succeed the president in case of the latter's death or incapacity.
This article appeared in the South China Morning Post print edition as: hopes of boxer dealt duterte blow