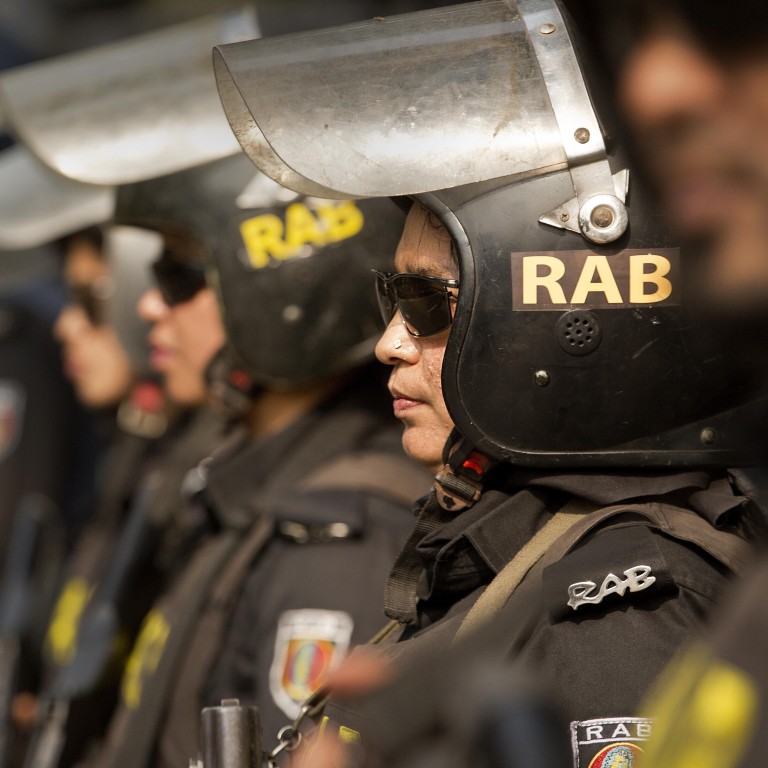 Bangladesh 'on alert' for militants amid Taliban's takeover of Afghanistan
A police official says some Bangladeshis have 'left home' to travel to Afghanistan amid a spike in social media posts by Taliban sympathisers
But while militants who returned from the Afghan war in the 1990s and 2000s pose a threat, experts note anti-terrorism efforts have also strengthened over the years
The Taliban's takeover of
Afghanistan
has fuelled concerns of a revival of militancy in
Bangladesh
, amid a surge in social media posts by sympathisers and claims by a police official that some Bangladeshis have been seeking to travel to the Central Asian country.
Dhaka's police commissioner Shafiqul Islam this week said the Taliban had issued a call for people to join the war in Afghanistan a day before Kabul fell, and that some Bangladeshis had "left home" in response.
"It is our [assessment] that some people from Bangladesh have been caught in India, and some are trying to reach Afghanistan on foot in various ways," Shafiqul said.
When asked to elaborate, Moniruzzaman, an additional Deputy Inspector General at Bangladesh police's anti-terrorism unit, said: "We are observing the developments and we are alert."
The Dhaka police commissioner's comments caused a buzz across Bangladesh and drew a divided response by observers, with some claiming the fears were unfounded and questioning the veracity of his information.
But others said Shafiqul's concerns were valid given the country had militants who joined the Afghan war and returned to lead local jihadist groups in the 1990s and early 2000s.
"The history of Bangladesh's militancy trend that began in the 1990s has a deep connection with Taliban, as the Bangladeshi mujahideen who returned from the Afghan war later formed several local militant groups," said Mubashar Hasan, an expert on radicalisation, religion and politics and an adjunct researcher at Australia's Western Sydney University.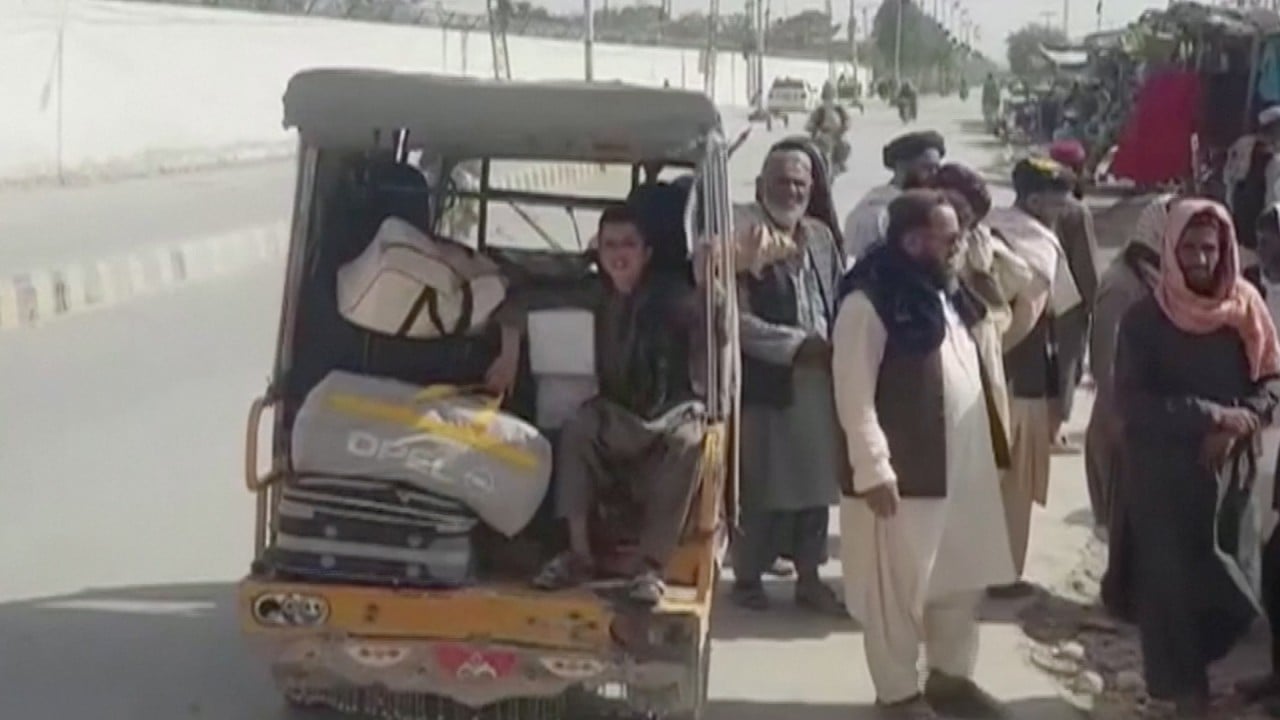 02:37
Afghans flee to neighbouring Pakistan en masse following Taliban takeover
Afghans flee to neighbouring Pakistan en masse following Taliban takeover
Shafqat Munir, Head of the Bangladesh Centre for Terrorism Research at Bangladesh Institute of Peace and Security Studies (BIPSS), an independent think tank, said organisations such as the Harkat-ul-Jihad-al Islami Bangladesh (HUJI-B) and Jamaat-ul Mujahideen Bangladesh (JMB) were among those led by Afghan returnees.
"It was their experience of engaging in combat in Afghanistan and their radical ideological indoctrination which enabled them to aspire for similar philosophies in Bangladesh," he said. "It is hard to say, however, how many people actually went to Afghanistan and eventually how many returned – but the number was not too large."
The HUJI-B and the JMB have killed more than 100 people, including politicians, academics and people of different faiths, over the past decades.
On August 17, 2005, the JMB detonated 500 bombs in 63 of Bangladesh's 64 districts, killing three people and wounding more than 100. The group had aimed to establish a Taliban-style government in the country by force.
Bangladeshi security forces, however, arrested most of the top militants within a few years. They were found guilty and executed for assassinating two judges in a 2005 bomb attack and for masterminding the bomb blasts across the country.
Experts said those seeking to join the Taliban would now be doing so at a time of increased security measures, as the country had boosted its anti-terrorism efforts over the last 20 years.
The last major terrorist attack occurred in July 2016, when Islamic State-linked militants opened fire at a bakery in Dhaka. Twenty-two people, mostly foreigners, were killed in the Holey Artisan Bakery incident.
"The police commissioner is perhaps right that there are people who have been and will be trying to go. But on the other hand, there is a growing capacity of the law and enforcement agency and the society as a whole," said Shahab Enam Khan, a professor at Jahangirnagar University and research director at the Bangladesh Enterprise Institute.
But security officials could not be complacent "because the Taliban issue is extremely fluid", he said.
"We have to further strengthen our monitoring and evaluation," Khan said. "If the Taliban goes rogue, then certainly we have plenty of concerns. When you have violence, then [supporters from Bangladesh] have a reason to go. But if it is a peaceful stable system, then these people will not be attracted."
Khan said he was not surprised about the hundreds of social media posts by online sympathisers of the Taliban, pointing out that such supporters were not just in Bangladesh but all over the world. "This is a transnational phenomenon," he said.
Mubashar, the researcher at Western Sydney University, meanwhile said it was still too early to predict what the impact of the Taliban's takeover of Afghanistan might be for Bangladesh.
"If it turns out Taliban 2.0 is not much different than what it was 20 years ago, international support may be strengthened for Bangladesh's ruling party," he said.