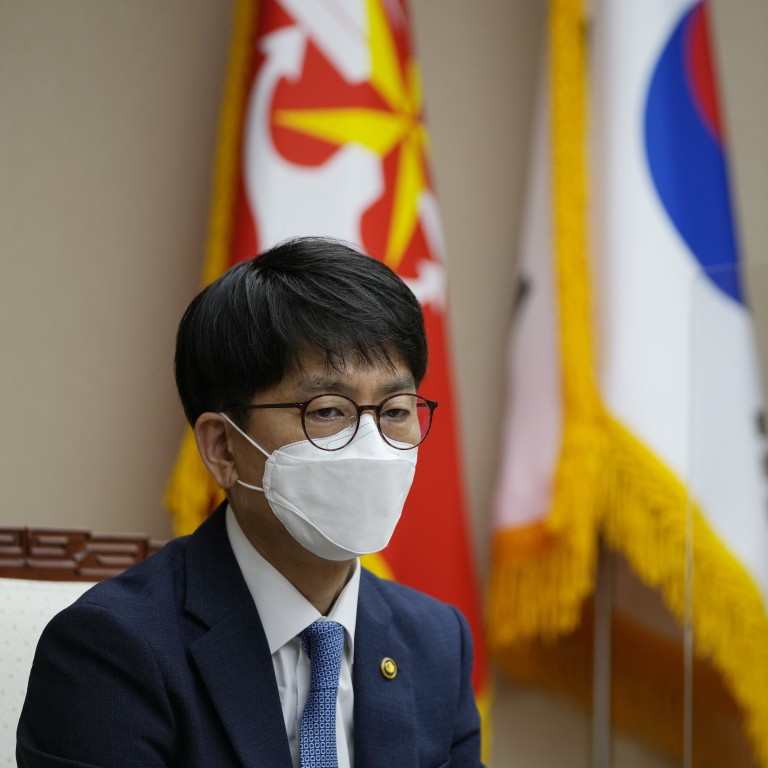 Seoul and Beijing have restored military cooperation, says South Korea's vice-defence minister
Military cooperation between China and South Korea was disrupted in 2017 when Beijing criticised Seoul for deploying the US-made THAAD anti-missile defence system
But vice-defence minister Park Jae-min said both sides had built 'mutual trust' even amid growing strategic competition in the region
The military-to-military relationship between
South Korea
and China is now "back on the right track", according to South Korea's vice-defence minister, who on Thursday confirmed Seoul would return the remains of 109 Chinese soldiers killed during the Korean war.
Park Jae-min described the repatriation of remains – the eighth time this has happened since a pledge made by Seoul in 2014 – as an ongoing goodwill effort that has continued despite the
Covid-19
pandemic.
The Chinese remains will be returned on September 2 following meticulous rituals and ceremonies in both countries. During the Korean war, which was fought from 1950-53, Chinese soldiers fought alongside
North Korea
against the United States and South Korea.
Between 2 million and 3 million soldiers died during the war.
"This [repatriation] is a result of efforts by the defence ministries of the two countries to prevent conflict and build mutual trust even as strategic competitions within the region are growing," Park said.
"We expect defence exchanges between the two countries will continue developing down the road despite difficulties stemming from the pandemic."
Military cooperation between China and South Korea was disrupted in 2017 when Beijing criticised Seoul for deploying the
THAAD anti-missile defence system
, built by the US, after North Korea launched an intercontinental-range ballistic missile (ICBM). Ties have improved since but the Covid-19 pandemic has created new obstacles.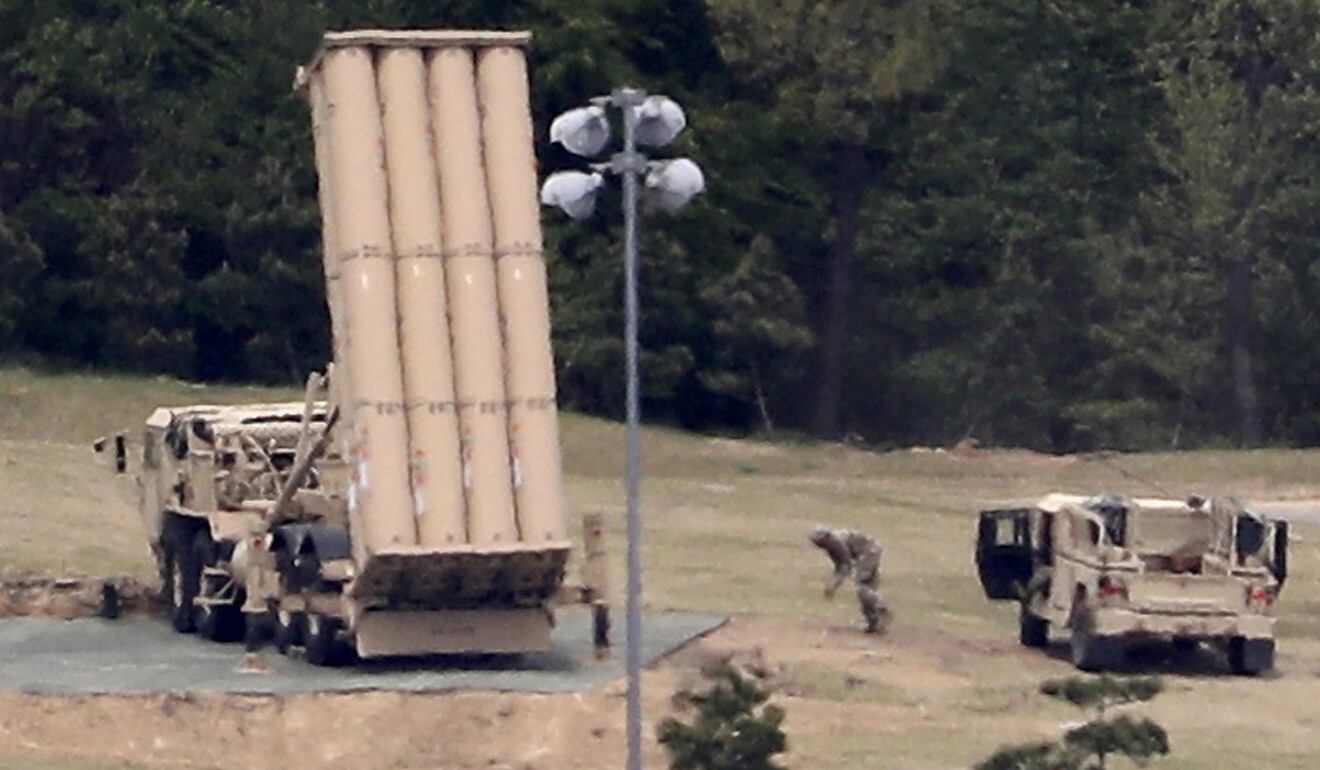 Park reiterated that THAAD is purely defensive and is intended solely to target North Korean missiles, although China regards it as a direct security threat.
"The radars' angles and directions are all set with a view to intercepting the North's ballistic missiles and you can't change the modes for other purposes," Park said. "Relations with China are on the mend following the fallout from the deployment of the THAAD."
Park also highlighted new military communication hotlines between China and South Korea. In March, new channels were established linking South Korea's navy and air force to its counterparts in China's Eastern Theatre Command. Such lines are crucial to avoid military mishaps between the two countries.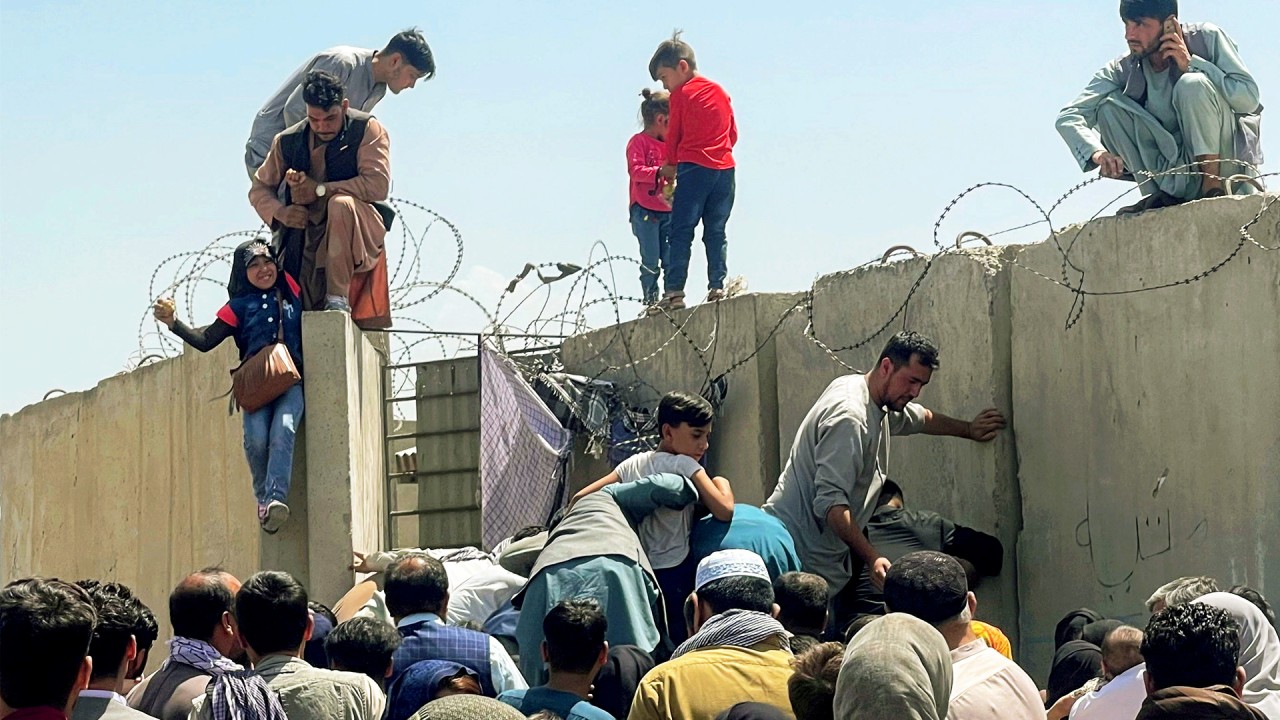 02:01
Taliban blocks Afghans' access to airport as thousands try to flee Afghanistan
Taliban blocks Afghans' access to airport as thousands try to flee Afghanistan
Regarding North Korea, Park said Seoul was committed to easing military tensions, as agreed by the countries' leaders during a 2018 summit in Pyongyang.
South Korea has been on high alert against provocations from the North during its annual joint military drills with the US after Pyongyang warned it would make the two countries feel a
"serious security crisis"
. But the 10-day exercises ended on Thursday without any action by North Korea.
Park Won-gon, a professor of North Korea studies at Seoul's Ewha Womans University, said the crisis in Afghanistan might have shifted Pyongyang's calculations.
"The North is possibly concerned that it would be a target for backlash from the US should it do something provocative immediately after the collapse of Kabul," Park said.
After the Taliban seized control of
Afghanistan
earlier this month, alongside the chaotic withdrawal of US forces, President
Joe Biden
reiterated Washington's commitment to its allies, including South Korea, which hosts 28,500 US troops.
Park, the vice-defence minister, also discussed the Seoul Defence Forum (SDD), which will be held via video conference next month, where he will talk about the South Korean military's work combating Covid-19. In South Korea, troops have been contributing to the country's coronavirus response by rolling out vaccines and enforcing quarantine.
"The global security atmosphere is more complicated than ever," he said. "In addition to traditional security threats such as tensions on the Korean peninsula, competition among powerful states and territorial disputes, the world faces new security threats from pandemics, cyberattacks and
climate change
.
"This is a crisis without borders indeed. That is why we've set the agenda for the forum focusing on ways to cope with the crisis collectively."
This article appeared in the South China Morning Post print edition as: S Korean military ties with China 'on right track' again