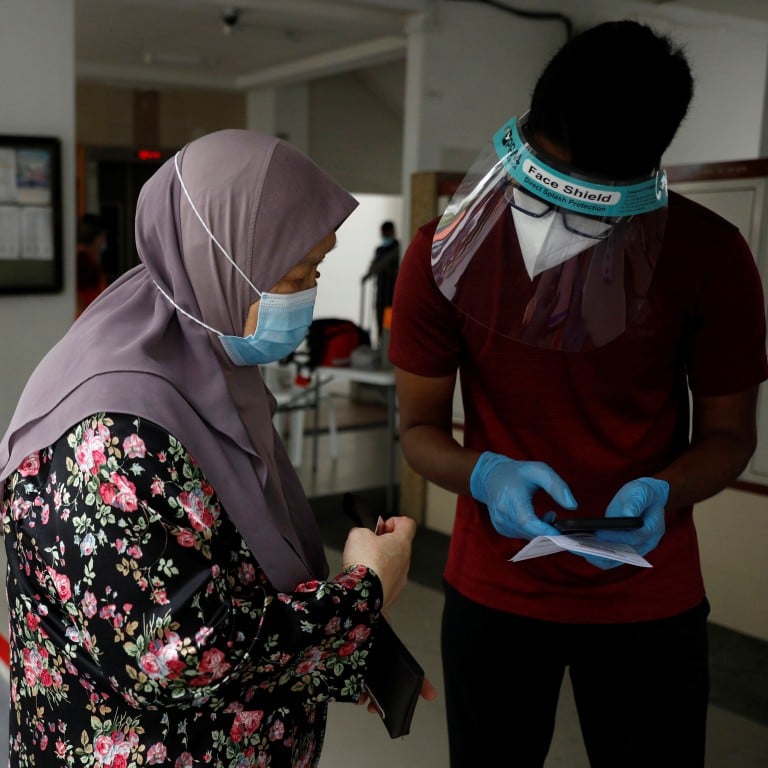 Singapore will pass new laws to combat racism, workplace discrimination: PM Lee
Muslim nurses can now wear headscarves at work, PM Lee said in annual policy address, where he also announced new anti-racism laws incorporating restorative justice
The government will also boost employment rules amid a 'growing restlessness' by middle-income Singaporeans over foreign workers
Singapore will introduce new laws to deal with racial and workplace discrimination, and in a widely expected landmark move, will allow Muslim nurses to wear the Islamic headscarf to work, Prime Minister
Lee Hsien Loong
said on Sunday.
The state of
Singapore
's vaunted social harmony, put under the microscope recently amid a slew of racist episodes during the
Covid-19 pandemic
, was keenly in focus as Lee addressed residents in the National Day Rally, an annual televised policy speech.
The measures unveiled in the address represent one of the biggest recent updates to the extensive set of policy levers wielded by the ruling People's Action Party's (PAP) to keep a lid on intercommunity tensions in the multiracial nation.
Workplace discrimination and the economic stress faced by low-income workers were also high on Lee's agenda, as he announced an expansion of the so-called progressive wage model that the country currently uses in place of a universal minimum wage.
While the country presently has various laws – including sedition legislation – to deal with serious racial offences, Lee said a new Maintenance of Racial Harmony Act would be passed to incorporate "softer, gentler" touches focused on restorative justice that "heal hurt instead of leaving resentment".
The new law is similar to the existing Maintenance of Religious Harmony Act that Lee said had had a "salutary effect" on intolerance and fostering religious harmony, even though the legislation's punishment has not been invoked in its three-decade existence.
As part of the softer touch in the proposed new law, authorities will have the power to "order someone who has caused offence to stop doing it, and to make amends by learning more about the other race and mending ties with them", the leader said.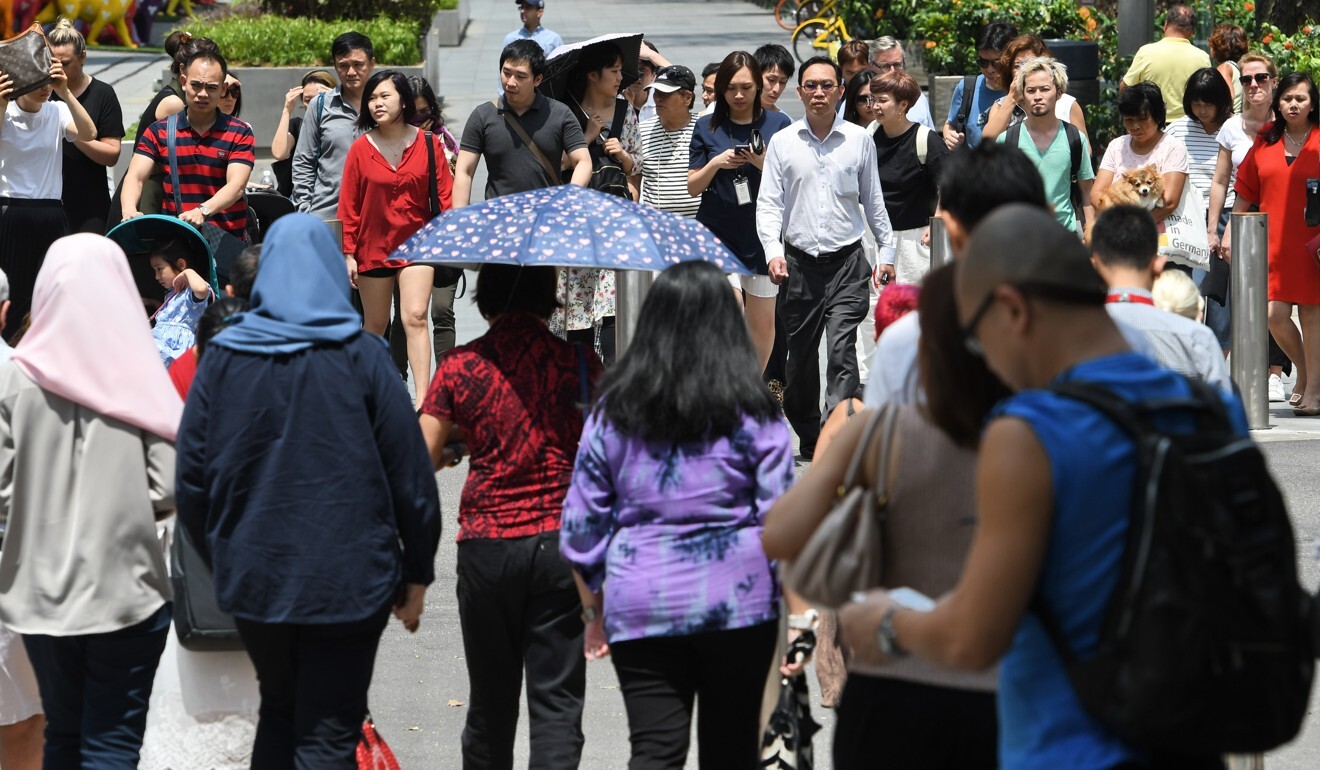 Green light on headscarves
In a widely expected move, meanwhile, Lee formally announced that Muslim women in public health care institutions would now be permitted to wear the tudung – the Malay term for the Islamic headscarf – as part of their uniforms.
A ban on the tudung in the health care sector, national schools and the uniformed services has been a long-standing gripe of Singapore's Muslim community, and has at times led to stand-offs between activists and the government.
The PAP, in power since 1959, has argued that the wearing of tudung in government sectors would highlight religious differences and shrink the country's secular commons. It also has said that acceding to one religious community's request would in turn lead to other groups asking for similar policy changes.
Lee said the government had reached a conclusion that nurses in national health care facilities wearing the tudung would not have a material impact on their interactions with patients from various ethnic and religious groups.
In making the change, authorities also took into account the fact that "younger Singaporeans are more accepting of racial and religious differences".
The government's ban on the use of the tudung in national schools and the uniformed services remains unchanged.
In outlining the update to policies surrounding social harmony, Lee referenced the recent racially charged episodes, including one involving a viral video in June that showed a now-sacked polytechnic lecturer who berated a man of Indian-Filipino descent for dating a Thai-Chinese woman, saying: "I think it's racist that Indians prey on Chinese girls."
Lee noted that the various episodes seemed to target people of Indian descent, and said there may be frustrations linked to the large number of Indian work pass-holders and the Covid-19 Delta variant – which was first recorded in the Indian subcontinent.
"But we should not let our frustrations spill over to affect our racial harmony," Lee said. "These racist incidents remind us how fragile our harmony is. But they do not negate our multiracial approach, which has worked well for us."
In a speech in Mandarin before an English keynote address, Lee underscored the establishment's view that it was "entirely baseless" to claim that the country's Chinese majority enjoyed "Chinese privilege", in a similar fashion to
white privilege
in the West.
Of the republic's 4 million citizens, 74.3 per cent are Chinese, 13.5 per cent are Malays, 9 per cent are Indians and 3.2 per cent are considered "others".
Online, many minority citizens – especially those of younger generations – insist their lived experiences show that a majority privilege exists.
But Lee said: "We treat all races equally, with no special privileges. Few countries have made this their policy, and even fewer have actually managed to make it a reality."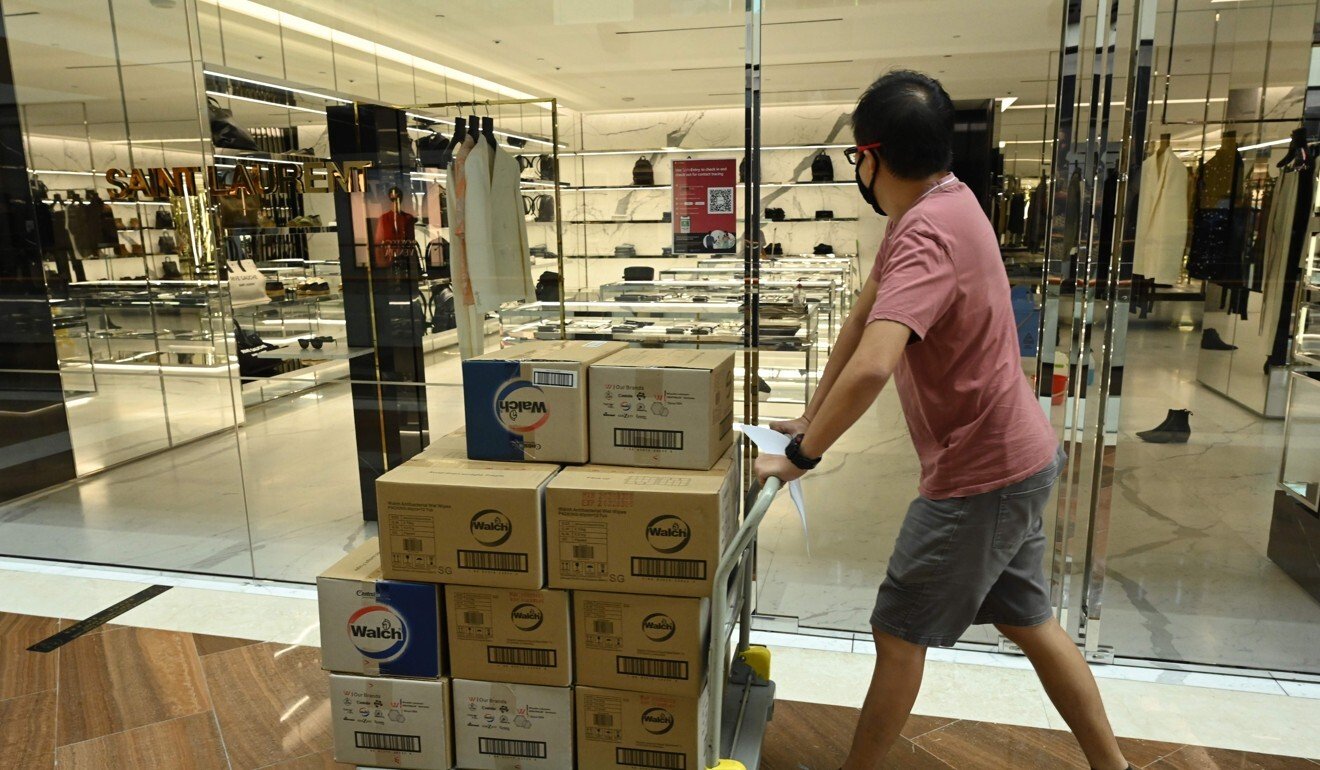 Prejudice in the workplace
The legal regime to deal with workplace discrimination will also be strengthened to signal that such practices are not tolerated, Lee said.
While the issue has long been a sensitive one due to Singapore's large foreign workforce, Lee emphasised that the government's existing enforcement mechanism was rigorous, with the requirements for work passes constantly reviewed – and tightened when necessary – and with agencies dealing with transgressions firmly.
Still, middle-income Singapore had displayed "growing restlessness" over foreigners, Lee noted.
To deal with workplace discrimination more broadly, the government will boost the legal power of the agency in charge of workplace discrimination, the Tripartite Alliance for Fair and Progressive Employment Practices.
With the changes, workplace discrimination will be dealt with in the same manner as salary or wrongful dismissal cases, whereby conciliation and mediation are tried first before the matter is escalated to a tribunal if there is no resolution.
For low-wage workers hardest hit by the economic effects of the pandemic, Lee said the government planned to expand its so-called progressive wage model policy, whereby wage increases are mandated in certain sectors in exchange for government-backed upskilling.
The model currently covers cleaners, security guards, landscaping workers and lift maintenance workers, and the government earlier this year said it would be expanded to retail, waste management and food services.
On Sunday night, Lee announced it would now also include those in specific occupations throughout sectors such as drivers and administrative assistants.
The policy change will also involve employers needing to pay all low-wage local hires a "local qualifying salary" of S$1,400 (US$1,040) to be eligible for hiring foreign labour, and a "Progressive Mark" that will signal to the public whether a firm is paying "all their workers decent wages", Lee said.
"Lower-wage workers are more stressed than others. Their jobs are less secure, they are more likely to be laid off, they have less savings tide over hard times," said Lee. "In the pandemic, their situation has been precarious."
The prime minister said he was "especially concerned" about delivery workers and others who work for online platforms on a freelance basis as part of the so-called gig economy.
Lee noted that while these workers had employee-like relationships with the various platforms, they lacked basic protection accorded to most full-time employees such as employer provident fund contributions, workplace injury compensation and union representation.
The government was studying the matter and will "address the issues to give these workers more secure futures", said Lee.
With the country now having fully vaccinated
80 per cent
of its 5.7 million people, Lee said it needed to "refocus on the future" beyond the Covid-19 crisis.
He said the republic had survived "its worst economic crisis since independence". Having drawn down from its vast fiscal reserves to survive the economic ordeal, the coming months will be about generating new growth and jobs as the global economy picks up, he said.
Singapore's border remains largely closed to the rest of the world – safe for some recent easing. But Lee said a broader reopening soon was important to maintain the city state's global hub status or face the economy incurring "permanent damage".
This article appeared in the South China Morning Post print edition as: laws to target racism, workplace inequality