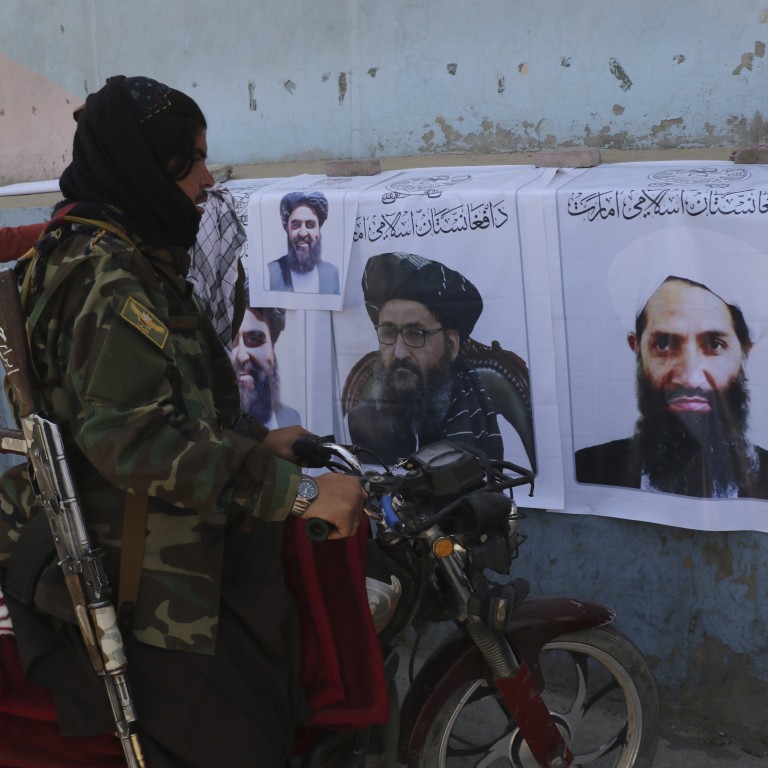 China, our 'great neighbour', will help Afghanistan forge peace: Taliban
Taliban spokesman Suhail Shaheen tells This Week in Asia that China can play a 'constructive and positive' role in reconstruction and economic development
He says the group will honour its pledge not to give terrorists a safe haven and claims there are 'no issues' in women having access to education or work
The Taliban hopes to work with
China
to forge peace in
Afghanistan
and will make good on its pledge to keep the country from being a staging ground for
terrorists
, its spokesman Suhail Shaheen has told
This Week in Asia
.
"We are ready to exchange views with China on how to forge ahead in terms of boosting our mutual relations, establishing peace in the region, and its assistance in the reconstruction of Afghanistan," said Suhail.
Suhail's comments on Monday came on the eve of the August 31 deadline for US forces to leave Afghanistan after 20 years and just days after an
Islamic State
suicide bombing killed at least 92 people, including 13 US military personnel.
"China, our great neighbouring country, can have a constructive and positive role in the reconstruction of Afghanistan and also in the economic development and prosperity of the people of Afghanistan. It is expected [that] China [will] play its role."
He reiterated the Taliban's commitment not to allow militant groups to use Afghanistan as a base for attacks, saying it had "given a clear message to all that no one can use the soil of Afghanistan against neighbouring and other countries".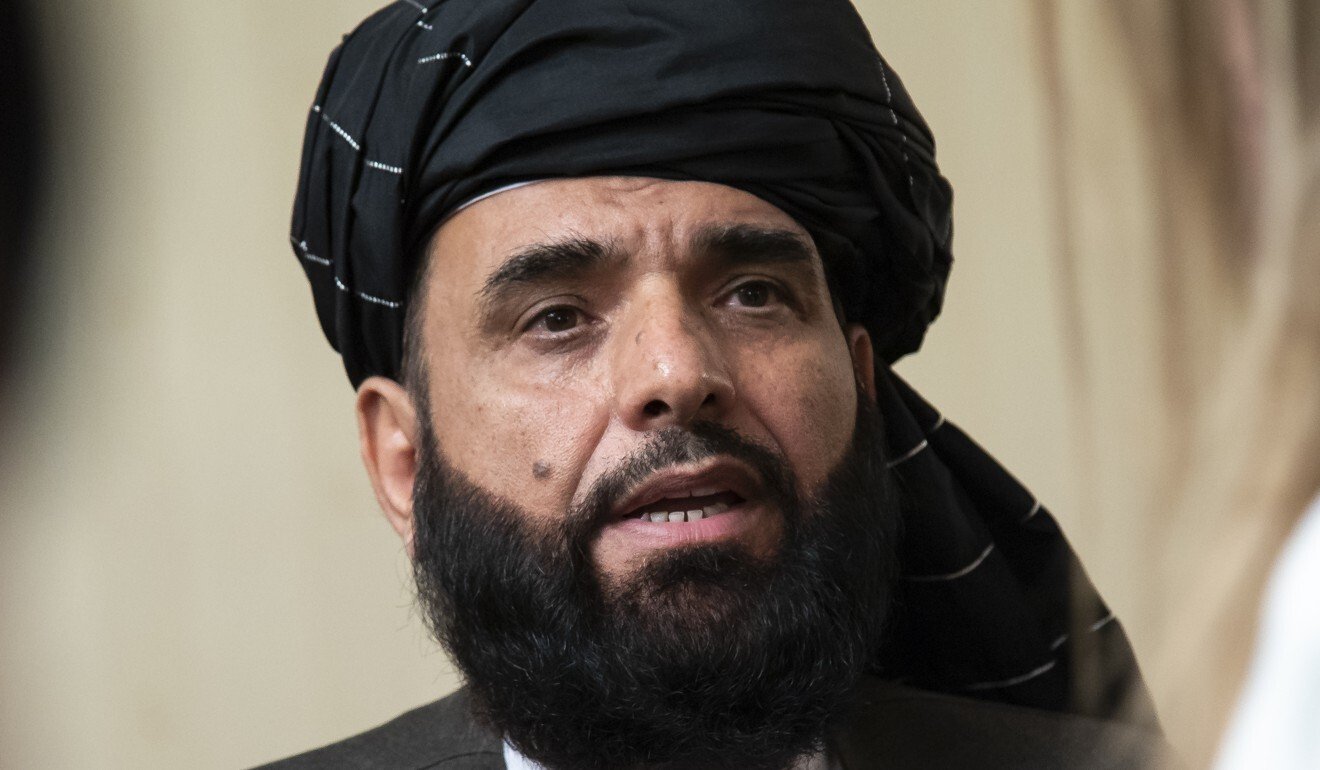 China has emerged as one of the strongest voices calling for the Islamist group to be given the space and help to prove itself, even as communities of Afghans, including women, continue trying to flee in memory of the Taliban's oppression during its previous period of rule.
Chinese Foreign Minister Wang Yi told US Secretary of State Antony Blinken on Sunday that all parties should communicate with the Taliban and guide the resurgent group through the fundamental changes taking place in Afghanistan.
Separately, China's special envoy for Afghan affairs Yue Xiaoyong told the Chinese website Guancha.cn over the weekend that Beijing was ready to take part in the peaceful reconstruction of Afghanistan and stressed the importance of maintaining communications with the militant group.
"From my experience interacting with them, my feeling is that [the Taliban] are the same as other Afghans, and people in the region, like people from the countryside or villages," Yue said.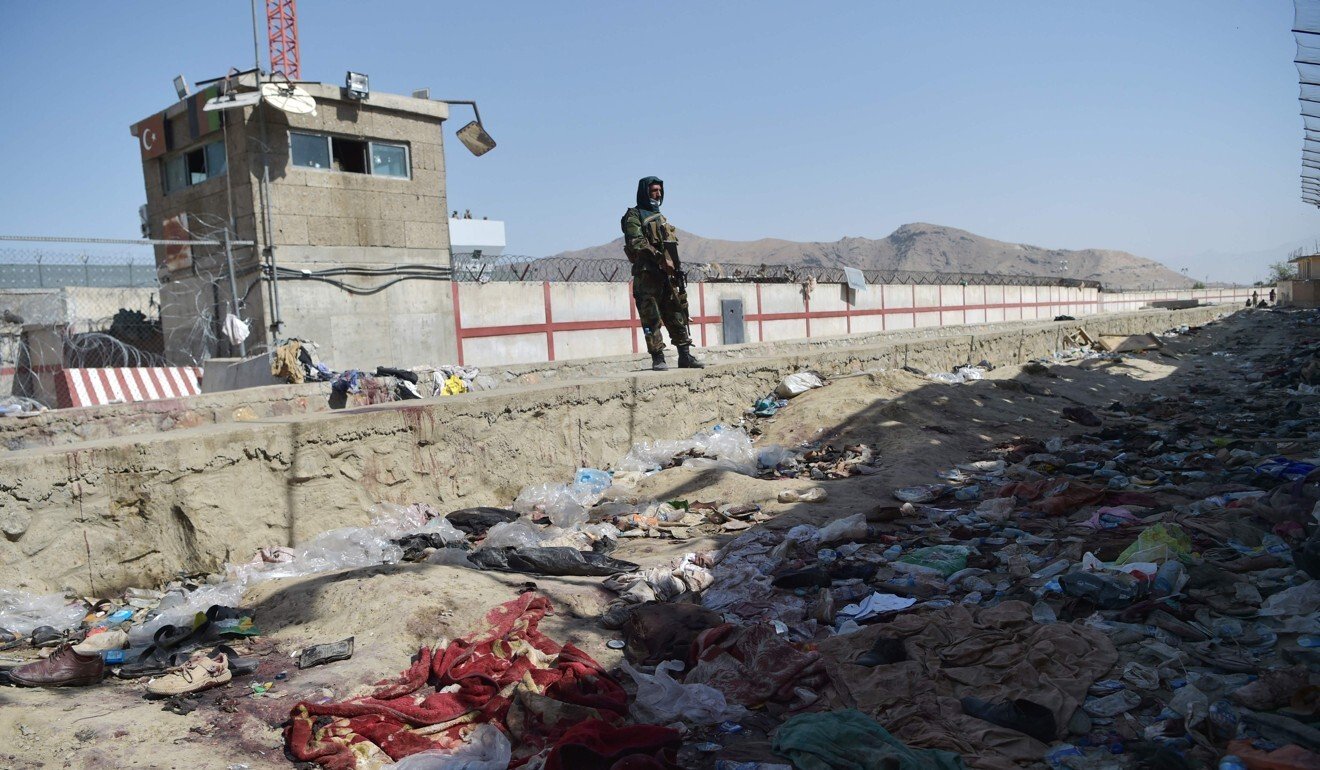 An ally against Islamic State
Last week's Kabul suicide bombing and subsequent security incidents involving Islamic State Khorasan – as the group's Afghan arm is known – were likely to make China nervous and push it towards cooperation with the Taliban, said Faran Jeffery, deputy director of the Britain-based Islamic Theology of Counterterrorism organisation.
"Right now the Taliban is seen by multiple countries as the only group present on the ground that is capable of taking on Islamic State Khorasan," Jeffery said.
The Taliban had been successful against Islamic State Khorasan on the battlefield in Kunar and Nangarhar provinces, taking its territory and sending it fleeing, Jeffery said, adding that Islamic State Khorasan would not forget the defeat and was likely to seek revenge.
With the collapse of President Ashraf Ghani's regime and the US military withdrawal, Islamic State Khorasan saw two of its three enemies out of the picture.
"Islamic State Khorasan has always seen the Taliban as a bigger problem than its other two enemies," said Jeffery.
The Taliban's increased cooperation with the United States and its seeking of international legitimacy would enable Islamic State Khorasan to woo more radical Taliban fighters to defect, said Jeffery.
"In the future, it is quite likely there will be a re-emergence of Islamic State Khorasan and an eventual second war between the Taliban and Islamic State Khorasan.
"The first war between the Taliban and Islamic State Khorasan was won by the Taliban and it is quite likely that the same thing could happen again in case of a second war," Jeffery said.
He said China saw Islamic State Khorasan as a "serious threat that could harm Chinese interests in Afghanistan as well as in the surrounding region, such as in Pakistan", where Chinese nationals have been targeted for attacks.
However, Beijing would also expect cooperation from the Taliban over Uygur activists based in Afghanistan, Jeffrey said.
China has asked the Taliban to cut ties with the separatist East Turkestan Islamic Movement, which has a presence in Afghanistan and is blamed by Beijing for terrorist violence in the far western Chinese province of
Xinjiang
.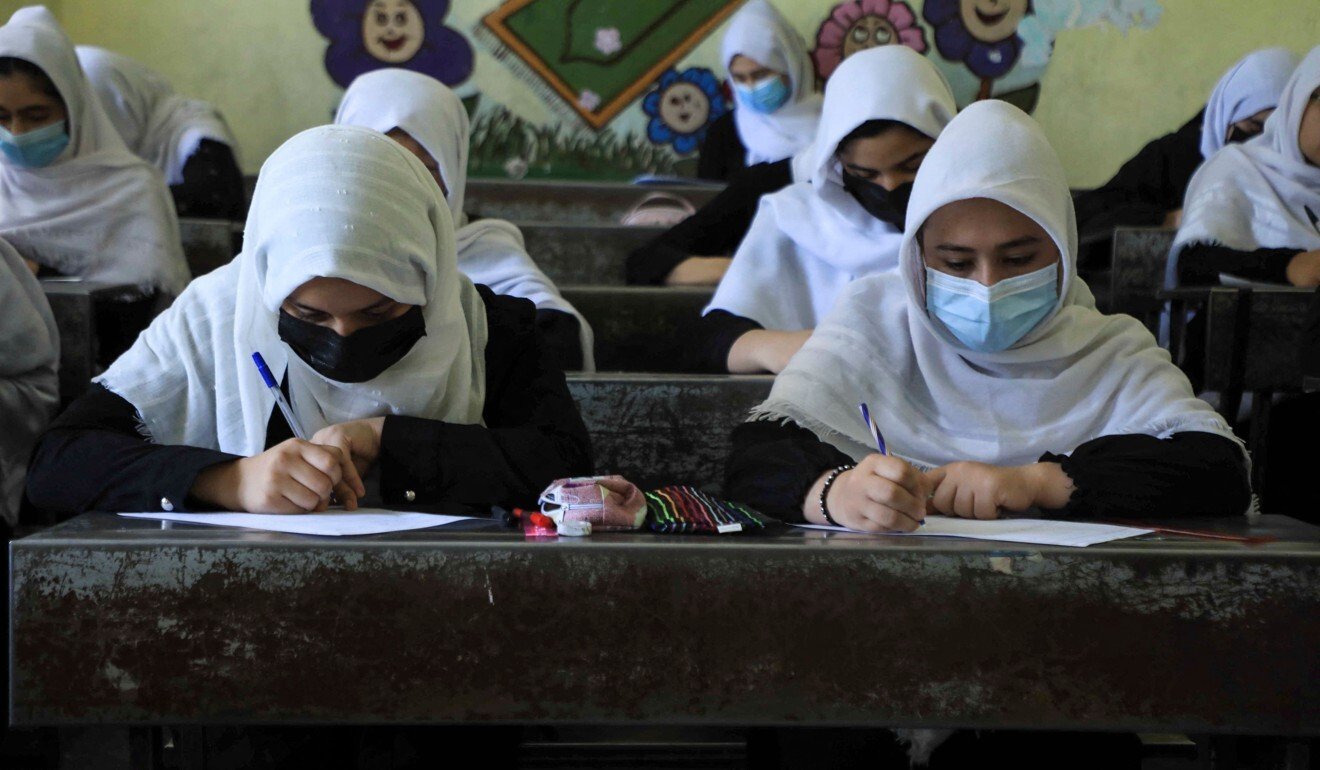 Chinese boots on ground 'unlikely'
China is currently the largest foreign investor in Afghanistan, which is home to the world's largest unexploited reserves of copper, coal, iron, gas, cobalt, mercury, gold, lithium and thorium, valued at over US$1 trillion.
It is yet to be seen what kind of security role China will play in Afghanistan. "But I'm pretty sure it won't involve boots on the ground," said Jeffery.
China has not formally endorsed the Taliban as Afghanistan's legitimate government, but it was among the first to establish communications with the group. A high-level delegation from the Taliban travelled to Tianjin in July for a meeting with Chinese Foreign Minister Wang Yi.
"In case China recognises a Taliban government, it could eventually sign weapons deals for small arms, drones, et cetera, if there's enough confidence in Beijing," said Jeffery, adding "that's not the case" at present.
He said the Taliban was "definitely hoping" that Beijing would recognise its government, but China's approach would be coordinated with regional countries, especially Pakistan.
Jeffery said Beijing had a lot of concerns about the future of Afghanistan. "Unless those concerns are removed, a Chinese security role in Afghanistan is unlikely."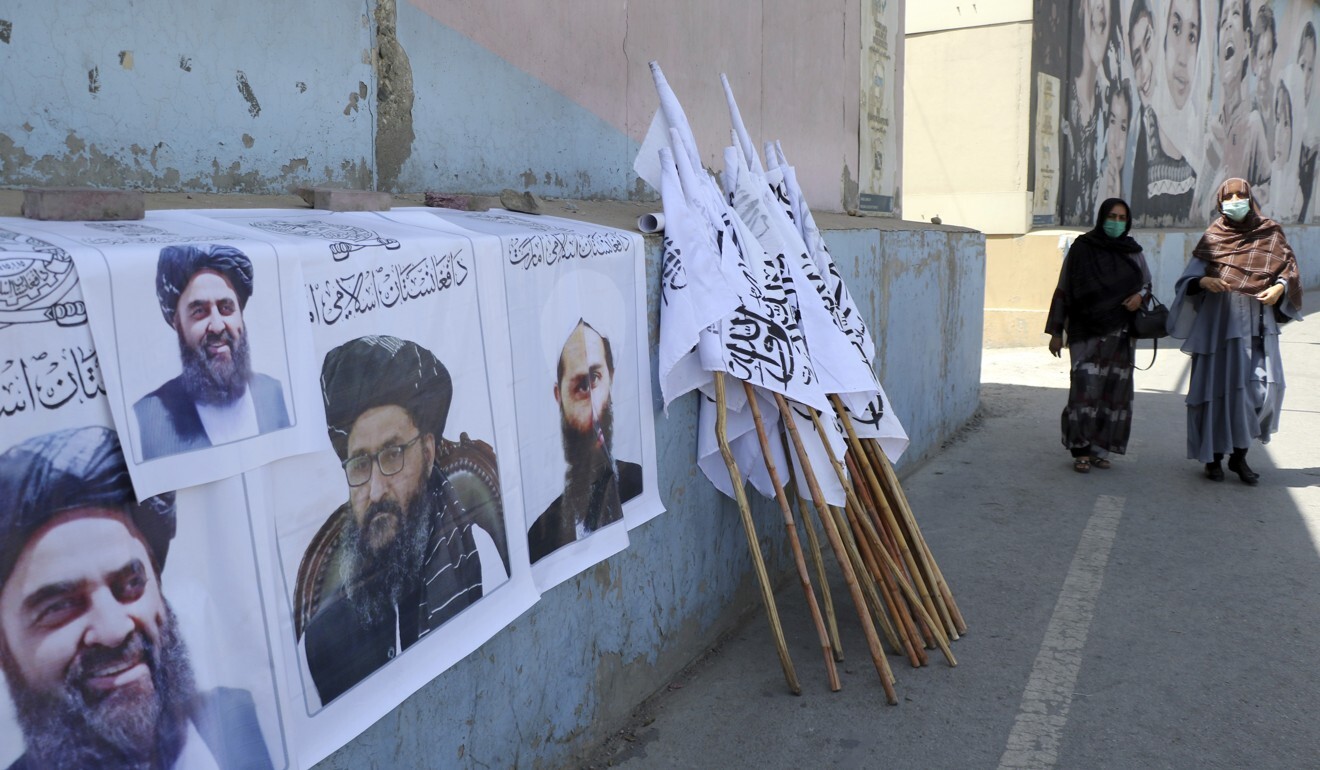 'Women can work'
The departure of US troops has raised fears that women will once again be stopped from working and girls banned from going to school, as was the case when the Taliban ruled the country between 1996 and 2001.
However, Suhail denied this.
"Women are working. In different departments," said Suhail.
He said the Taliban had announced on Saturday that all women employed by the Ministry of Public Health should return to work.
"The Islamic emirate has no issue with [women] resuming their jobs. They should come to their jobs on a regular basis," said Suhail.
"The same goes for the Ministry of Education. We do not have any issues with women having access to education and work."
He added that in regards to the hijab or head covering, "In our society, all the women voluntarily observe that."