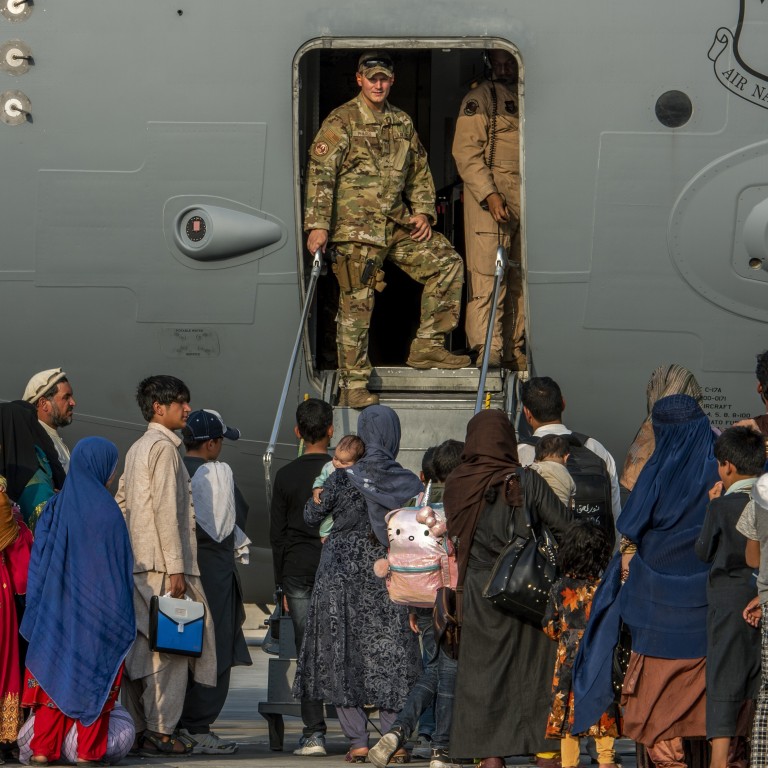 Explainer

|
Qatar is the key player in post-US Afghanistan. Can it be a bridge from the Taliban to the world?
Until recently the tiny, energy-rich nation was blockaded by its neighbours for its alleged support of terrorists. Now it's playing a key role in evacuating Afghans and may be the world's best hope of influencing the Taliban
The emirate may suddenly be in the news, but it has been eyeing a role as a global mediator for over 25 years. Experts say its approach is to become as useful as possible to key countries, particularly the United States
Qatar has played a central role in the evacuation of Afghans after the Taliban takeover.
An estimated 40 per cent of the more than 110,000 evacuees flown out from
Kabul
by the
United States
and its allies over the past few weeks have passed through Qatar's Al-Udeid airbase before flying on to third countries, including Germany.
Qatar itself airlifted 1,500 people on the request of international organisations and secured safe passage to the airport for 3,000 people, with the Qatari ambassador personally escorting Americans and others to safety through the streets of Kabul, prompting several American senators to write to the Emir, Sheikh Tamim bin Hamad, on August 27, to thank him.
Other actions for which the emirate has won praise include building an emergency field hospital, shelters and washrooms, distributing tens of thousands of meals a day and providing planes from the national carrier Qatar Airways to transport evacuees.
Meanwhile the US has ended its diplomatic presence in Kabul and moved its mission to Doha.
All in all it's been a massive effort from the tiny emirate. Qatar, which borders Saudi Arabia, is roughly the size of Los Angeles County and has a population of just 300,000 citizens (and a foreign workforce of about 2 million). Yet the energy-rich nation has long harboured big ambitions as a mediator on the global stage.
The emirate played a key role in the events that led to the evacuation, including opening a Taliban political office in Doha in 2013 before going on to act as host and mediator for talks between the US and the militants, which led to the agreement signed in February 2020 by former president
Donald Trump
to end the conflict.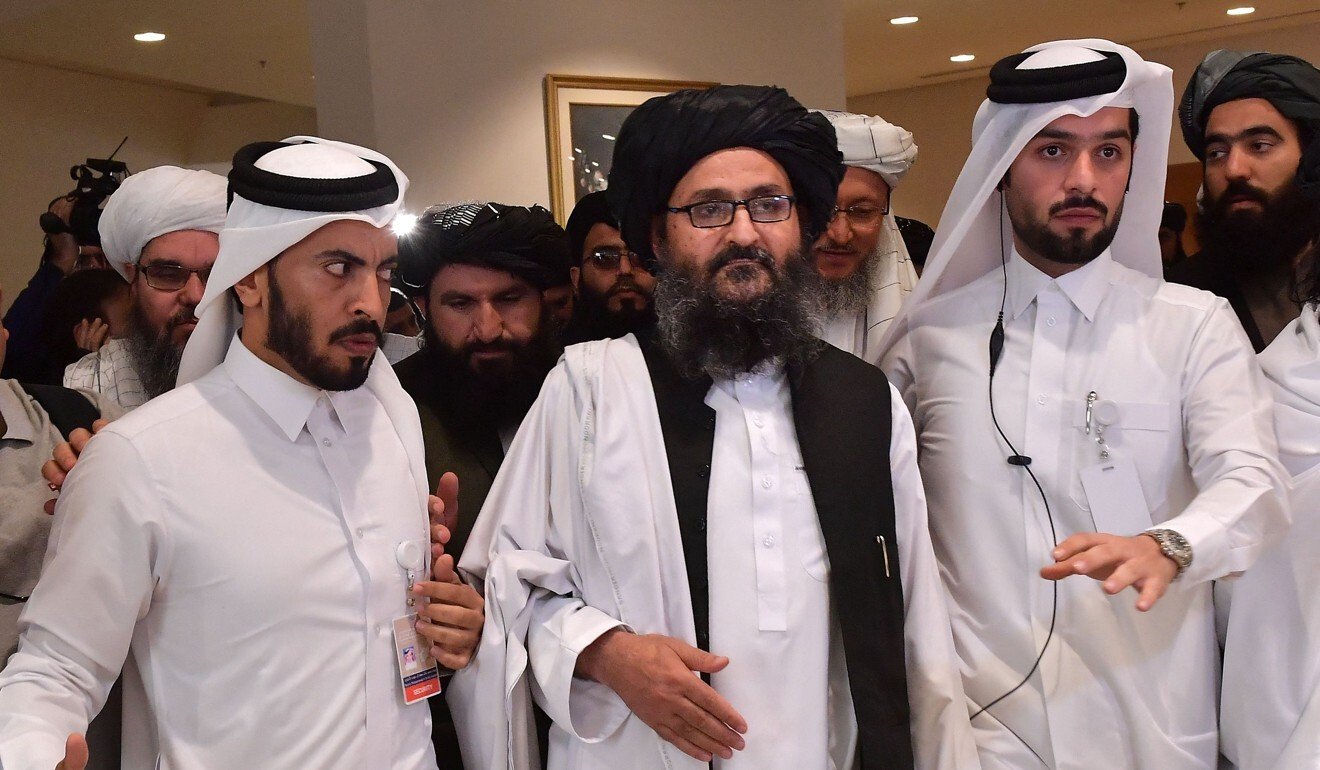 Its push to become a mediator in international affairs began in earnest in 1995, when Hamad bin Khalifa Al Thani rose to power. The adoption of its constitution in 2003 cemented the central role of mediation, stating that the Gulf state's foreign policy was "based on the principle of strengthening international peace and security by means of encouraging peaceful resolution of international disputes".
Doha's approach is aimed at making itself as important as possible to key countries, particularly the US, experts interviewed by the Middle East Institute (MEI) at the National University of Singapore said.
It is an approach that has reaped dividends, particularly in the wake of the
blockade imposed on the emirate
in 2017 by the quartet of Arab states – Saudi Arabia, the United Arab Emirates, Egypt, and Bahrain. Accusing Qatar of supporting Islamist and terrorist groups including al-Qaeda and
Islamic State
, the four countries had isolated Qatar by banning its planes and ships from their airspace and sea routes and closing its only land border. Barely eight months after the blockade ended, Qatar has inserted itself as key player in one of the biggest challenges facing the international community.
Will Qatar's role in evacuations help to position it as a mediator?
David Roberts, an Associate Professor at King's College London's School of Security Studies, said Qatar's role as a mediator was "questionable".
He said: "We know very little of the Qatari role in reality. Early on, the first years, they were little more than hosts … more recently, it seems likely that the Qataris took a more proactive role. But how much, we don't know. Qatar did all of this purely to engender a useful place for itself with the US – to be that critical link, helping the US on a niche issue", such as negotiations for the release of captured American serviceman Bowe Bergdahl, and now, with the evacuation.
Others, however, think that Doha's assistance with the evacuation will go a long way. Abdullah Baabood, Chair of the State of Qatar for Islamic Area Studies at Waseda University, said the country was critical in keeping dialogue alive in Afghanistan amid a very fluid situation, and its assistance in evacuations was also welcomed.
"Thus, Qatar has proved that it is a useful partner, and this will certainly enhance its role and status as a trusted, influential, and capable neutral mediator," he said.
On whether Qatar would have an influential role in Afghanistan in future, Roberts, who is also non-resident fellow at the Arab Gulf States Institute in Washington, said this too was unclear. "They have years of contacts and goodwill to draw on. Afghanistan will surely descend into a decentralised fiefdom kind of situation … so how much pull and influence do those in Kabul have? I don't know. We'll see," he said.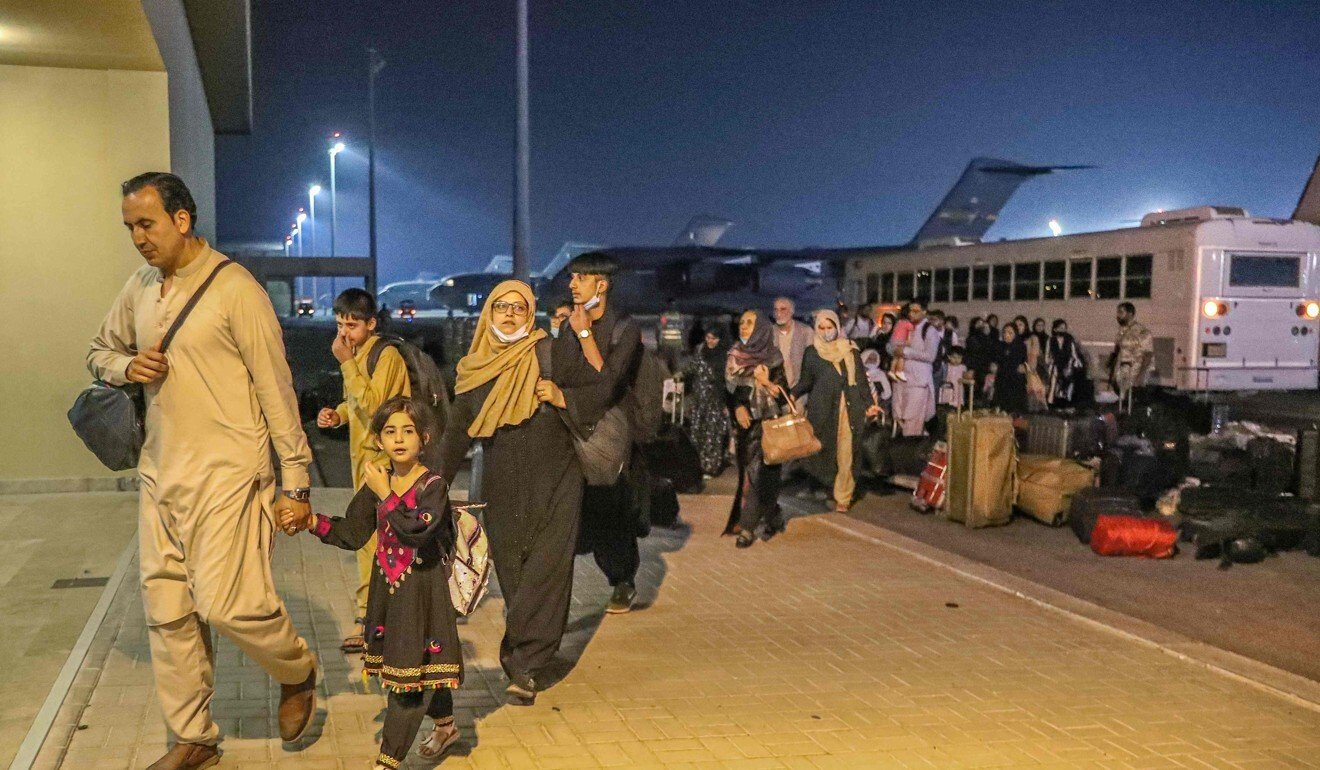 Have Doha's long-standing ambitions as a mediator been successful?
Before the Arab Spring, a central advantage which Qatar brought to the table was comparative neutrality, Roberts said.
"But that ended abruptly when it took sides during the Arab Spring, supporting mostly Islamists," he said, adding that the damage to its neutrality "cannot be repaired". But, he said, "Qatar can still expand its mediation ambit if it chooses. I think this is actually likely, and will be actively pursued by the state".
Baabood said Qatar's efforts as a mediator in the 1990s and 2000s had brought many benefits, particularly in the wake of the 2017 blockade by Saudi Arabia, the UAE, Egypt, and Bahrain.
"Qatar's mediation efforts and its soft power played a major role in helping the country navigate the difficult times during the blockade and in blunting its overall negative effects. This, as well as international pressure on the quartet, eventually led to its end" this year, he said.
Has Qatar supplanted Oman as traditional mediator of the Gulf states?
Most experts said Oman's role remained unique, and could not be replicated. Its vaunted neutrality and moderate foreign policy have seen it play an active role in mediation. Meetings this year between US and Omani officials reflect confidence in Washington that Muscat can play a leading role in helping to resolve some of the region's conflicts.
Roberts, however, said it was still unclear whether the new Omani ruler would set as much store by this role, given the country's fiscal predicament, which has led to growing protests. It is unclear if domestic priorities will take up too much of the leadership's attention and lead it to de-emphasise its foreign policy aims.
Baabood said Oman, Kuwait and Qatar all had roles to play in regional mediation, and each brought something different to the table. He thought the three counties would complement each other, rather than compete, in this arena.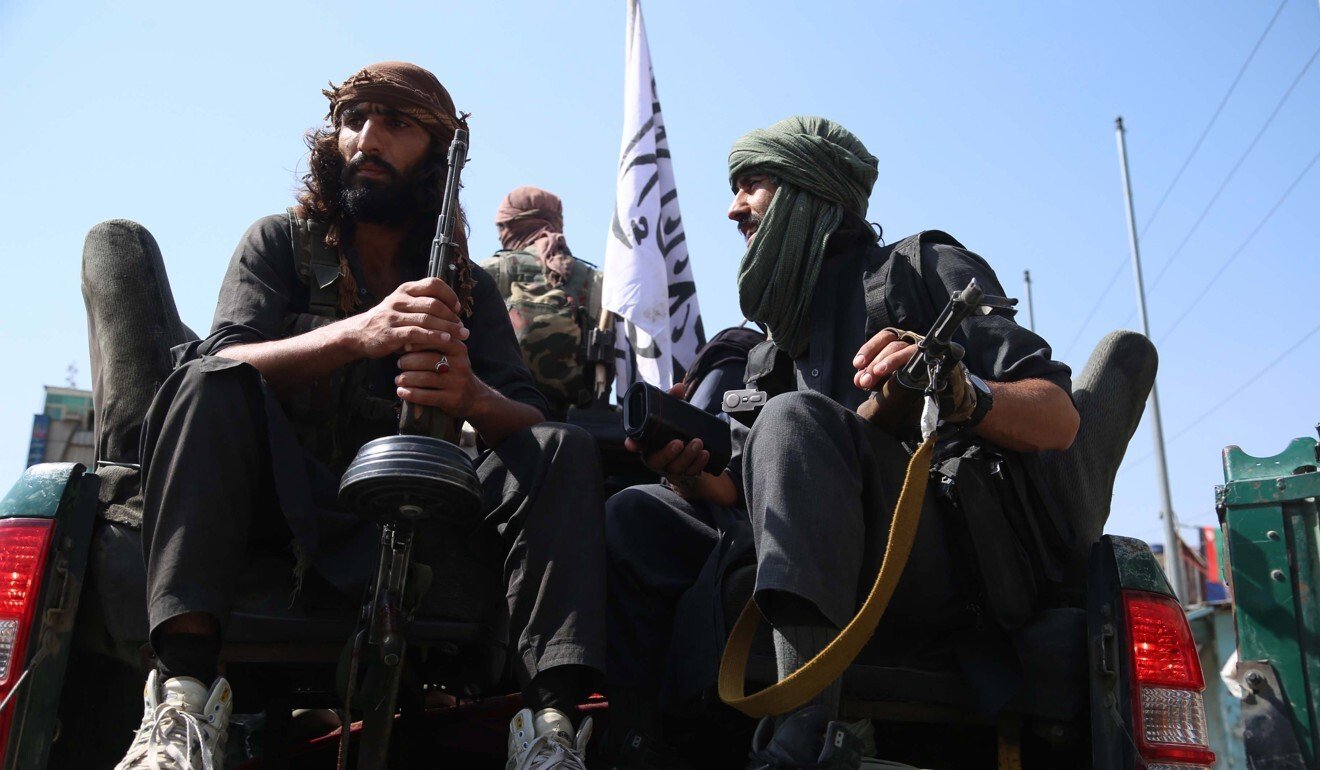 Can Qatar be a bridge from the Taliban to the world?
"This is the great unknown," said Roberts. "We don't really know much about Qatar's active mediation with the Taliban. Or the state of their links and such. Yes, Qatar has moved from merely being a location for talks to something more of an active role … but to what degree I'm not sure," he said.
Experts said how the Taliban governs would be a major factor. "So far, Qatar seems to be serving as an effective bridge between the Taliban and the international community, but much will depend on how it actually conducts its future policy. Only time will tell if the Taliban will evolve to be an acceptable party, by delivering on deeds and not just promises and words," said Baabood.
Roberts said another unknown was "the cohesion of the Taliban, particularly its powers to induce cohesion in whatever motley array of brokers emerges in Kabul, other cities and the countryside". He added that Qatar should be careful not to presume it had influence.
Overall, he was hopeful Doha would play a constructive, pragmatic role, "perhaps with the lure of Qatari investment as an important carrot built on years of [some kind of] skin in the game".
Can Doha be a channel between the US, Iran and the Gulf, and Saudi Arabia and Turkey?
On Iran, the key would be the outcome of negotiations over the Joint Comprehensive Plan of Action (JCPOA), said Baabood. He said Qatar had good ties with the US and Iran and would use this to help reconciliation – provided the JCPOA talks yielded a good outcome. He was similarly optimistic about Doha playing a role in reconciling Saudi Arabia and Iran, and between the kingdom and Turkey. He said: "There are some signs to indicate that matters are moving in the right direction. It would seem that the mood in the region is for overcoming differences and moving forwards with re-establishing cooperative relations. Qatar seems to be in the right place to help in this regard."
He did, however, add a caveat: "There is nothing certain in politics, and certainly not in Middle Eastern politics, but it would seem that all parties have learned a hard lesson" from recent events.
Roberts was sceptical about whether Qatar would be chosen to mediate between the US and Iran, despite its stated willingness to do.
Hinting at trust issues, he said: "A decade ago, I interviewed people at the US Embassy in Doha about the Qatari mediation between the US and Iran. I was laughed at."
The Middle East Institute (MEI), which was founded in 2007, is an autonomous research institute within the National University of Singapore (NUS)
This article appeared in the South China Morning Post print edition as: Qatar and the role it has played in crisis