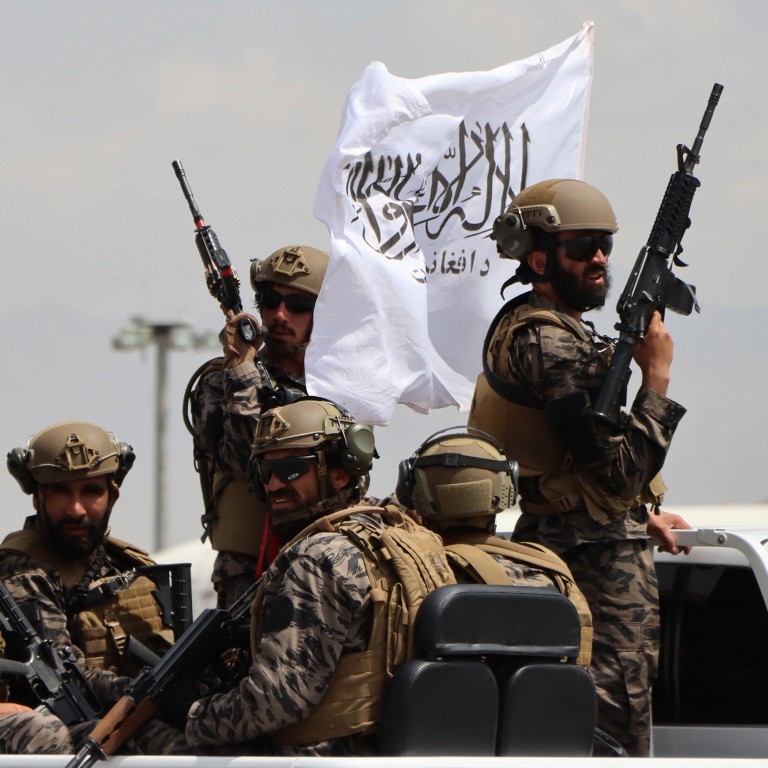 Afghanistan: after US withdrawal, citizens fear loss of freedoms, cash crunch under Taliban rule
The final US troops have left Kabul airport, but the Taliban now has to revive a war-shattered economy and deal with cash shortages
Ordinary Afghans fear a rise in Islamist militancy in the region, the loss of freedoms, especially for women, and having to fend for themselves
The final withdrawal of US troops from
Afghanistan
has been met with celebratory gunfire by the Taliban in Kabul, and a sense of fear and foreboding by many Afghans adjusting to their new reality.
Taliban fighters took control of Kabul's airport before dawn on Tuesday after the last US plane left hours before, marking the end of America's longest war which claimed the lives of an estimated 240,000 Afghans and nearly 2,500 US troops and cost an estimated US$2 trillion.
"It is a historical day and a historical moment," Taliban spokesman Zabihullah Mujahid told a news conference at the airport. "We are proud of these moments, that we liberated our country from a great power."
Thousands of Afghans have already fled, fearing Taliban reprisals. More than 123,000 people were evacuated from Kabul in a massive but chaotic airlift by the United States and its allies over the past two weeks, but tens of thousands who helped Western nations during the war were left behind.
The leaving US troops destroyed over 70 aircraft, dozens of armoured vehicles and disabled air defences that had thwarted an attempted Islamic State rocket attack on the eve of their departure.
Local media reports said that Afghans with valid documents could not enter the airport on Tuesday. Kabul businessman Jamal, who deals in mobile phones and only gave his first name, said there is a sense of helplessness among people who wanted to leave with them.
"We are done with the chapter of withdrawal of US forces. We have to deal with our current problems now – there is no cash in the banks – that's the biggest worry," he said.
"Plus, people must be allowed to go out to work, else we won't be able to feed our families. When will the Taliban put the house in order?"
On Tuesday, normalcy appeared to be returning to Kabul as armed Taliban guards wearing US gear patrolled in pickup trucks. Restaurants and pharmacies reopened, with large crowds appearing in markets and traffic jams clogging the roads in the capital. But prices of essential food and medicines have jumped by as much as 50% over the last few weeks, Kabul residents said.
The Taliban must revive a war-shattered economy without billions of dollars of foreign aid that had flowed to the previous ruling elite and fed systemic corruption. And people living outside Afghan cities face what UN officials have called a catastrophic humanitarian situation, worsened by a severe drought.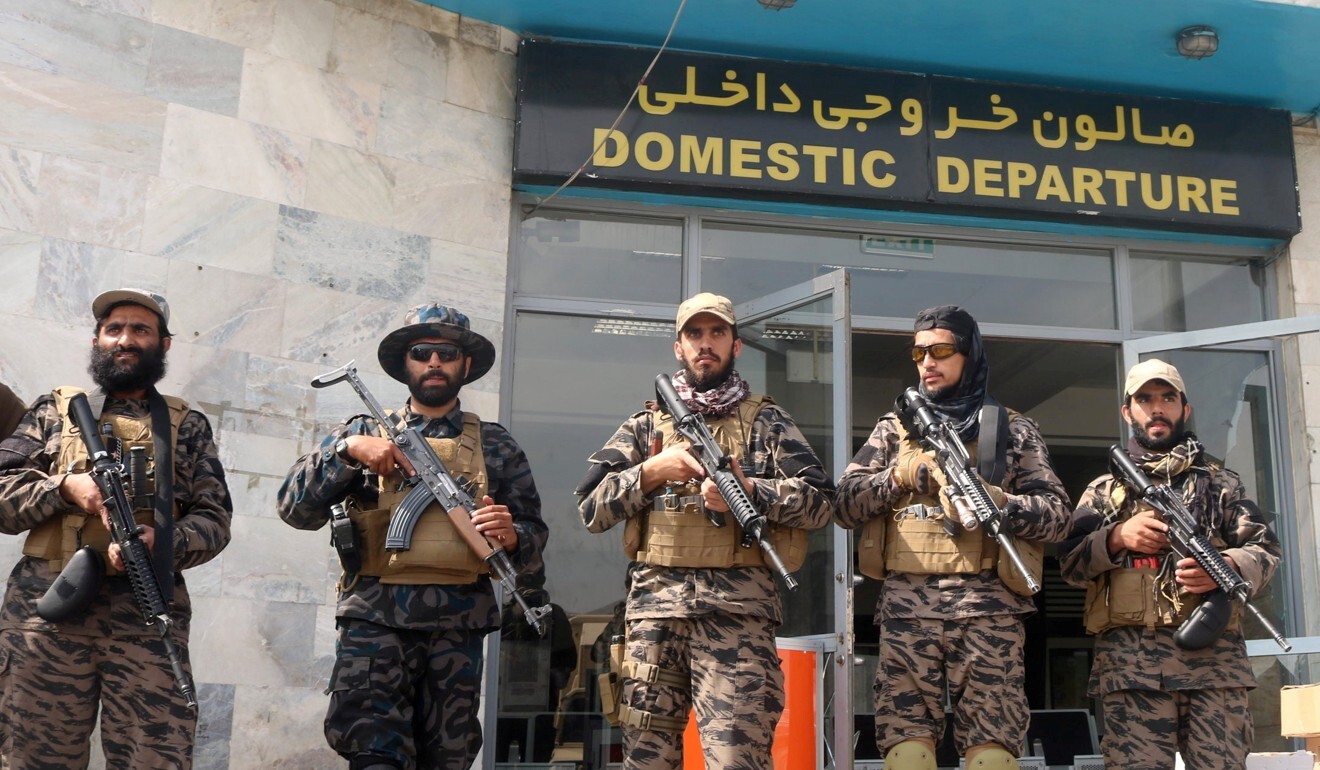 Regional security fears
A former government employee, who did not want to be identified, also voiced concerns about a rise in Islamist fundamentalism. She said Afghanistan was occupied by the US for 20 years and is now under "the occupation of Pakistan", which sheltered Taliban fighters for decades. On Tuesday, Pakistan's foreign minister, Shah Mehmood Qureshi, said he expected a new "consensus government will be formed in the coming days in Afghanistan".
"There is no sense of independence," the former employee told This Week In Asia. "The only difference is that now the whole world has abandoned us. We strived and struggled for 20 years to shape a new future for ourselves and our homeland, but all our hopes and dreams have been dashed. We walked 20 years back."
The Afghanistan issue is not purely a civil war, it is a war on international terrorism, a proxy war, she said.
"Sooner or later, other countries will also be affected by the Pakistan-backed government in Afghanistan. I believe the Taliban regime in Afghanistan will provide a safe cover for all other Islamist fundamentalist groups in the region to function and threaten the security of the region and whole world, as in 9/11."
She added that she cannot expect the Taliban to respect the fundamental rights of people, including women and minorities, because they do not believe in these values.
"We lost our freedom and also whatever little sense of security that we felt under the Ashraf Ghani government before the Taliban rule. As an Afghan woman, I can only sense insecurity, devastation and hopelessness. There is no hope for better days."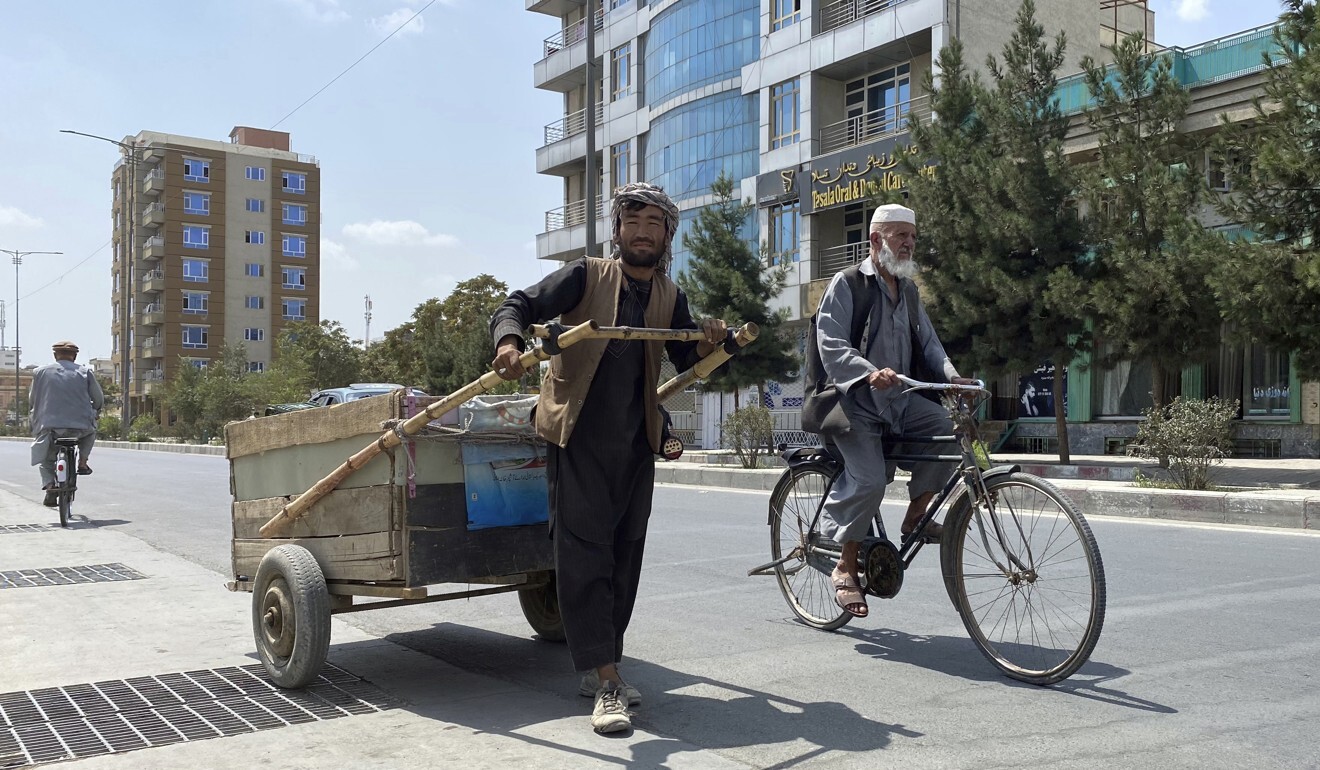 Sense of freedom gone
Nabila, a Kabul University medical student from the Tajik ethnic minority, said while women and minorities always faced threats in Afghanistan, the relative sense of freedom that they had felt is now gone after the US withdrawal.
"I studied hard despite hurdles, and secured a place in the university but all my efforts have gone to waste now. I will never be able to become a good doctor now and serve my country," said the 20-year-old, who only gave her first name. "The university is shut and the Taliban just want women to sit at home."
The Taliban said that classes for men and women at the university will now be segregated, and only female teachers and old men can teach female students.
"Even if they give us the permission to go to university, perhaps, we may have to wear black hijab and put a scarf on our face. But if wearing hijab is the only condition to study, I am ready to accept it. I just want to study," she said. "The Taliban wants us to be in veil, and we will be forced to live a life that they want us to live, we have no option."
In Kunduz, 335km (208 miles) from Kabul, a father of four sons and two daughters said he was worried about the future of his children.
"The Taliban is forcing us to give our young sons to them, but I cannot save them because I don't have a weapon," said Mir Jan, adding that the family has little to eat.
"The war may have ended physically but our daily battle for survival has not ended," he said. "With no international community around, we are left to fend for ourselves."
Mir Jan has applied for asylum in the US and Canada: "We just want to leave this country."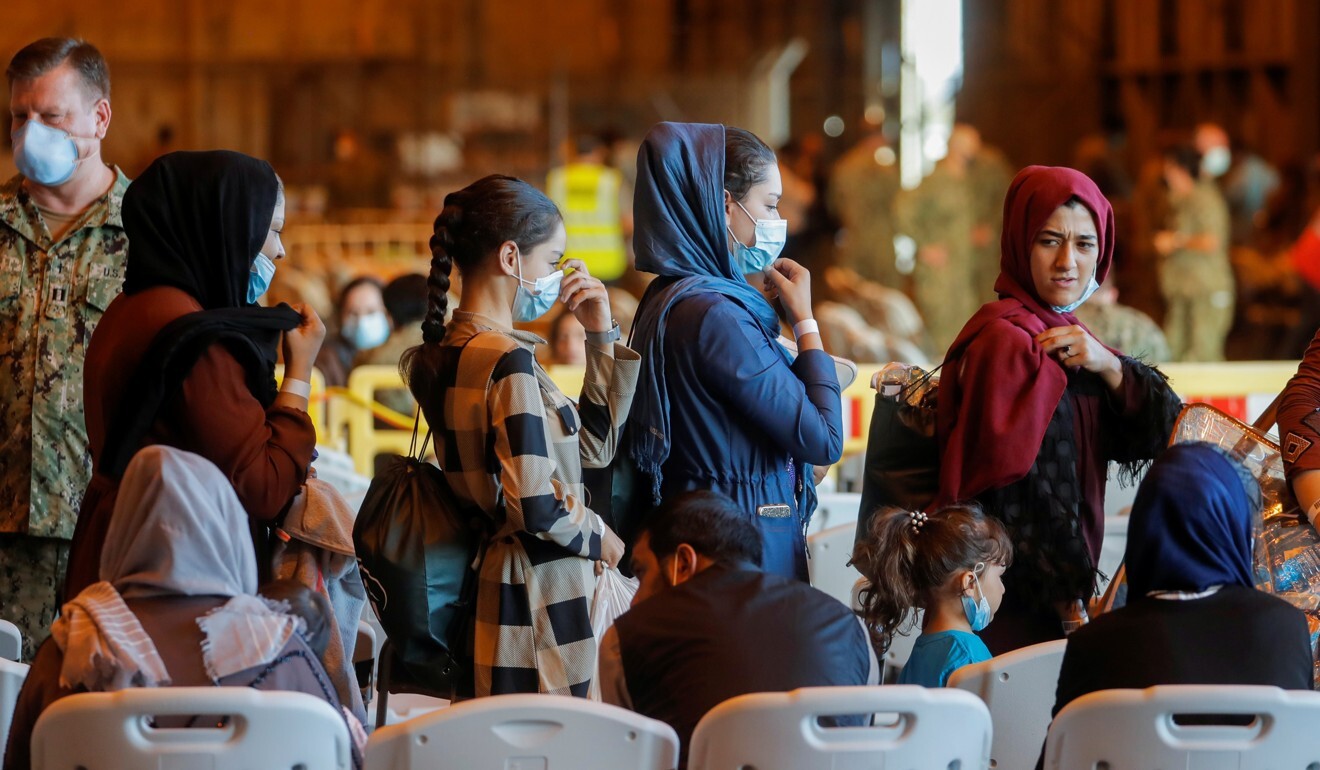 US President
Joe Biden
defended his decision to stick to Tuesday's withdrawal deadline, saying the world would hold the Taliban to their commitment to allow safe passage for those wanting to leave Afghanistan.
"Now, our 20-year military presence in Afghanistan has ended," said Biden, who thanked the US military for carrying out the dangerous evacuation.
US Secretary of State Antony Blinken said the United States was prepared to work with the new Taliban government if it did not carry out reprisals against opponents in the country.
"The Taliban seeks international legitimacy and support," he said. "Our position is any legitimacy and support will have to be earned."
Mujahid said the Taliban wanted to establish diplomatic relations with the United States despite two decades of hostility. "The Islamic Emirate wants to have good diplomatic relations with the whole world," he said.
China reaction
Chinese Foreign Ministry spokesman Wang Wenbin said the completion of the US troop withdrawal marked a new start for Afghanistan, but the US should reflect on its failures in the nation and pay its share in reconstruction efforts.
"The US started the war on Afghanistan and this is the reason for public livelihood and economic difficulty in the nation. The US has to take up responsibility and cannot just leave the chaos behind. The US has to work with the international community to provide economic and humanitarian assistance to Afghanistan, maintain the normal operations of the government, maintain social stability, stop the currency depreciation and inflation, and let Afghanistan go on the path of peace," he said.
"China will support the peaceful reconstruction of Afghanistan on the basis of respecting the wish and demand of Afghanistan," Wang said.
"The withdrawal of troops indicates that military intervention and the imposition of one's own values on other nations is not working and will only lead to failure."
Additional reporting by Catherine Wong and Bloomberg
This article appeared in the South China Morning Post print edition as: Taliban's joy over end of US pull-out not shared by all