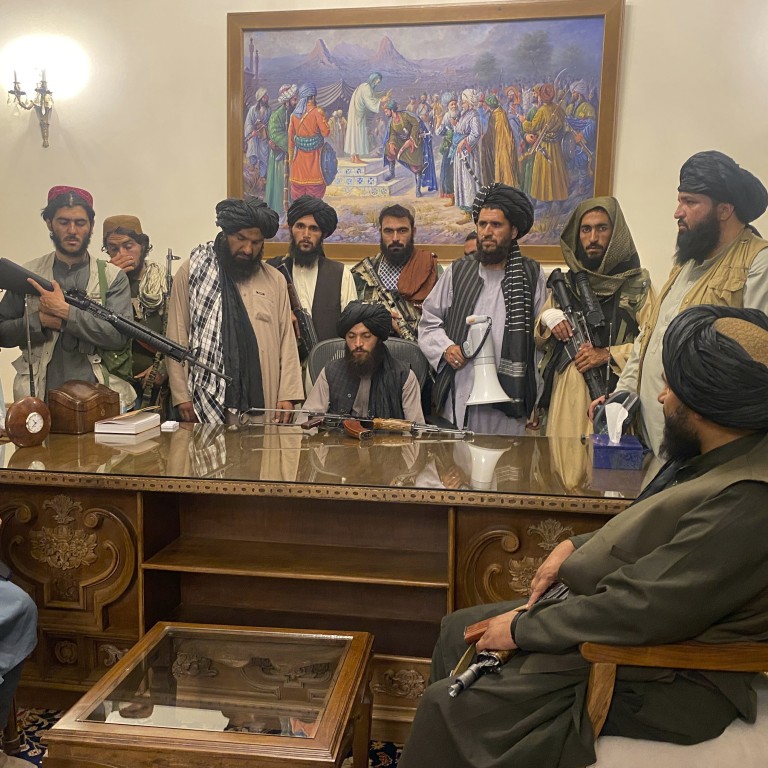 Beijing's balancing act: cracking down on Muslim minorities at home while courting the Taliban in Afghanistan
China's treatment of its Uygur population in Xinjiang has drawn international condemnation and propelled a rising tide of Islamophobia, particularly online
Restrictive domestic policies towards Muslim minorities have not stopped Beijing seeking cooperation with the Taliban – is this a contradiction or realpolitik?
A competition designed to promote unity among China's ethnic groups became embroiled in controversy in June after some participants wore traditional Islamic clothing to the event.
The headscarves of female competitors sparked online complaints about Islamic extremism and led the competition's organisers to launch an investigation.
It also prompted Xi Wuyi, a Marxist scholar at the state-backed Chinese Academy of Social Sciences and an outspoken critic of Islam's growing influence in China, to question whether "creating a competition that advocates diversity [was] good for nurturing a shared belief about Chinese identity".
Xi's question reflects Beijing's shift in policy towards its 22 million Muslims, who make up about 1.6 per cent of the population. Where Beijing once allowed diversity within a common Chinese identity, it has recently promoted greater uniformity.
Beijing has in recent years enacted measures to crack down on what it describes as the forces of terrorism, extremism and separatism at home – mostly in
Xinjiang
province.
However, China has also sought common ground with the Taliban, the Islamist militant group restored to power in Afghanistan last month. This diplomatic effort to protect Chinese interests in Central Asia, which has been a source of domestic criticism and confusion, ultimately underlines Beijing's strategic thinking and political pragmatism.
David R. Stroup, a Chinese politics lecturer from the University of Manchester, in July examined state media coverage of Islam in an article published in the Nations and Nationalism journal.
Based on a sample of 70 articles published between 2014 and 2018 in the People's Daily, the official newspaper of the Chinese Communist Party, Stroup noted that coverage emphasised the ethnic identity of Muslim groups, such as the Hui and Uygurs, while downplaying their religion.
It also highlighted the Islamic identity of Muslim communities abroad, suggesting a connection to extremist movements deemed a threat to China, Stroup wrote.
"The media's depiction of international Islamists, and Islam itself, as dangerous creates a framing that indirectly arouses suspicion towards expression of religious belief or outward religious behaviour on the part of China's Muslims," Stroup wrote in the article, titled "Good Minzu and bad Muslims: Islamophobia in China's state media". Minzu means "ethnicity" in Chinese.
Stroup said such portrayals of Muslims had led to increased Islamophobia among China's ethnic-majority Han population since 2014, and fuelled a belief that incidents of religious extremism in Chinese communities were inspired by foreign actors.
He cited two examples of Islamophobia from 2017. A young ethnic Hui woman from Kunming posted an image of herself and her friends wearing a hijab on WeChat. Her post prompted a torrent of hateful comments. One proclaimed: "China needs no evil cults!" Another asked: "When are you going back to Arabia?"
The same year, a community plan to build a mosque in Hefei, the capital of Anhui province, received vitriolic backlash online. The threats escalated when a pig's head was buried on the construction site, while protesters hoisted banners and circled the area.
The mosque's imam received a text message containing a death threat: "In case someone in your family dies, I have a coffin for you – and more than one, if necessary."
However, Alessandra Cappelletti, an associate international studies professor at the Xi'an Jiaotong-Liverpool University in Suzhou, said Chinese Islamophobia has sometimes been overstated.
"lslamophobia in China is actually not stronger than in other countries like US, many EU countries and so on," she said.
Other commentators have also pointed to attitudes towards Islam in India, where anti-Muslim sentiment has become more pronounced since Prime Minister Narendra Modi's Hindu-nationalist Bharatiya Janata Party came to power in 2014.
Cappelletti said Beijing had taken a "mainly developmental" approach towards managing ethnicity, which meant eliminating differences in social and political arrangements, as "a diverse society and political environment make governance more complex".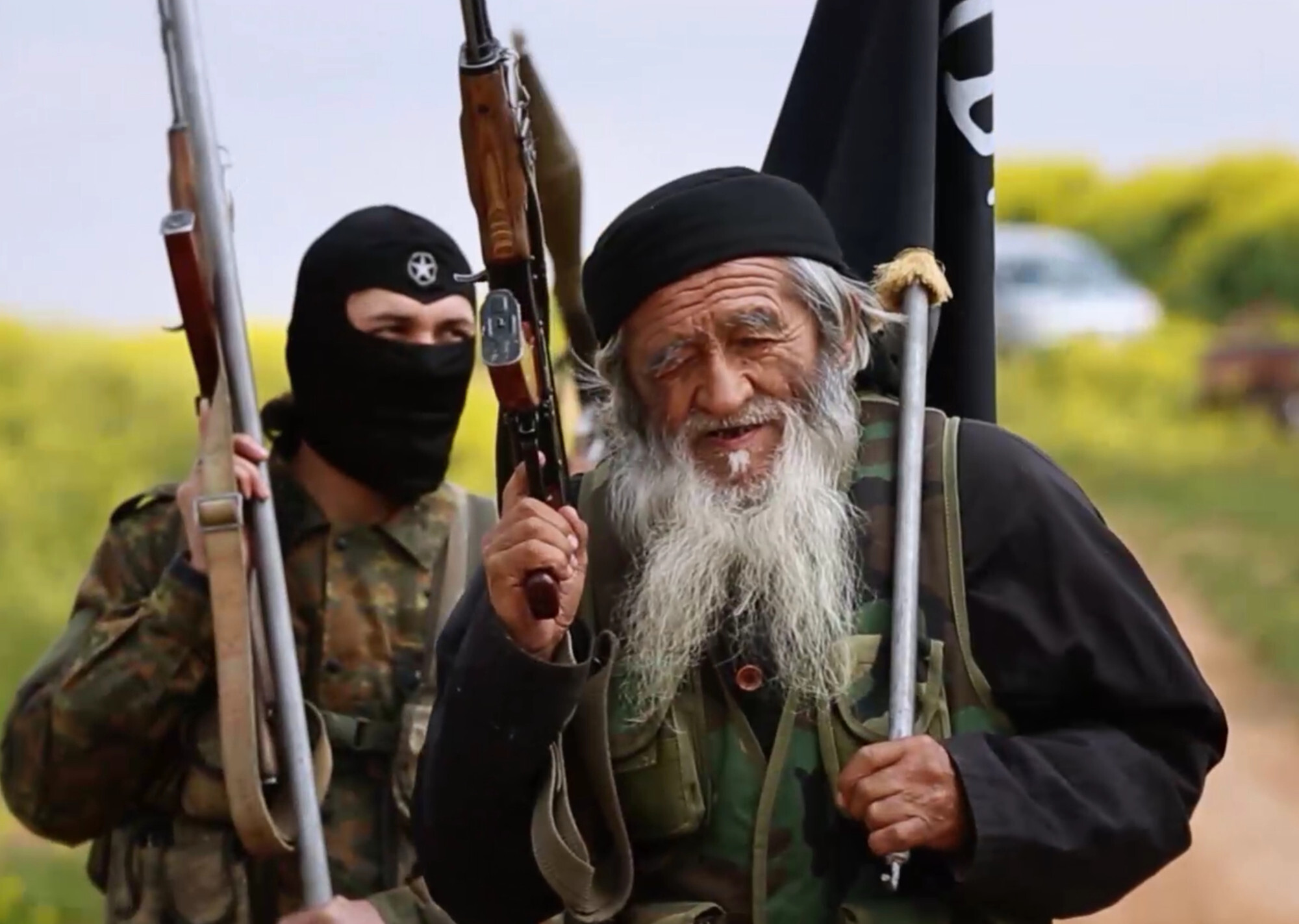 'Extreme separatist forces'
Islam was introduced to China during the seventh century by envoys from the Middle East who travelled to meet Emperor Gaozong of the Tang dynasty.
Muslims faced persecution during the early years of the Cultural Revolution, which began in 1966, when mosques were defaced and copies of the Koran were destroyed by Red Guards, but a more relaxed policy prevailed after Mao Zedong died in 1976.
Tensions emerged more notably in 2001 after the September 11 attacks in the US, intensifying in 2009 during ethnic riots between the Uygurs and Han Chinese in
Xinjiang province
.
The 2014 attacks at Kunming station, which were blamed on ethnic Muslim Uygurs, left 31 dead and 141 injured. Beijing responded by cracking down on what it regarded as "extreme separatist forces".
According to Ayjaz Wani, a research fellow at the Observer Research Foundation think tank in Mumbai, social cohesion in
Xinjiang
had already been strained by the influx of Han Chinese into the province, many taking white-collar jobs and exploiting its natural resources.
China has in the past 20 years promoted the development of coal and power projects in its western region, including
Xinjiang
, as rapid growth has depleted traditional deposits. However, some Uygur groups have argued that this approach has benefited Chinese state-owned firms and Han Chinese migrants, rather than ethnic Ugyurs.
In response to marginalised sectors of the Uygur population cultivating a separate political and religious identity, Beijing opened "re-education centres".
According to human rights groups and a United Nations committee, as many as
1 million Uygur Muslims
have been subjected to indoctrination, torture and forced labour.
Beijing has defended the centres as necessary to eradicate extremist and separatist views, adding that providing vocational training will help combat poverty and reduce unemployment.
Colin Clarke, a senior research fellow at the US-based Soufan Centre, said China's policies in Xinjiang had affected the way the rest of the Chinese population views Muslims.
"I don't think China is attempting to achieve social unity – it's sending ethnic and religious minorities to internment camps and abusing their human rights," Clarke said.
Beyond Xinjiang, other Muslim communities have faced restrictions. For example, the ethnic Hui and Dongxiang, and other Muslims elsewhere, have in recent years been forbidden from studying Arabic.
"Mosques have been closed, architecture destroyed or modified, all in the name of 'sinification of religion', which is an open programme of ethnic assimilation," said James Millward, a professor of Chinese history at Georgetown University and an expert on Xinjiang policy, noting the campaign to "de-Arabise Islam".
As part of the "four-enter" campaign, mosques must contain the Chinese flag, China's laws on religion, "core socialist values" and Chinese "traditional culture".
Millward said Beijing had also allowed Islamophobic content to circulate on Chinese social media, including false and racist material that first originated in Russian or US white supremacy circles.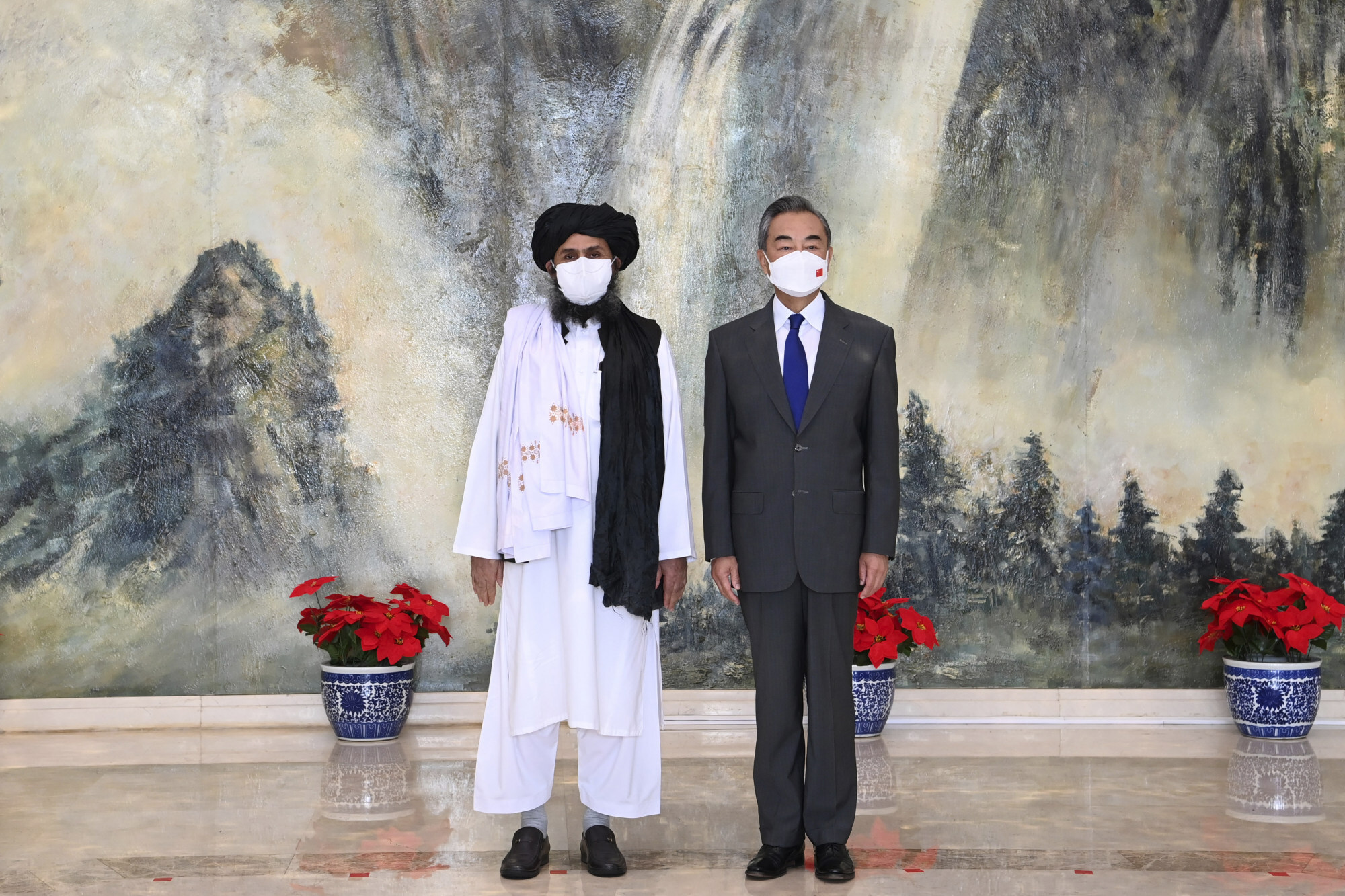 Friend or foe?
After Afghanistan fell to the Taliban last month, amid a chaotic withdrawal of US troops, Chinese diplomats took the opportunity to cast Washington as an unreliable ally and partner to other countries. Beijing's strategic outreach to the Taliban, however, drew criticism at home.
After the People's Daily posted a 60-second video history of the Taliban, without mentioning its links to terrorism but emphasising it had fought a 20-year war against the US, many Chinese social media users suggested the Taliban was being "whitewashed". Several also cited the Taliban's violent past, including the destruction of historical relics and its oppression of women.
Foreign Ministry spokeswoman Hua Chunying last month said the Taliban had changed since it first controlled Afghanistan in the 1990s, claiming the group was now "more clear-headed and rational".
Hu Xijin, editor-in-chief of the nationalist tabloid Global Times, suggested that making an enemy of the Taliban would be against China's interests, adding that the group's goodwill should not be rejected, citing Beijing's efforts to "exert influence in Afghanistan and maintain stability in Xinjiang".
According to Millward from Georgetown University, Beijing's willingness to court the Taliban diplomatically is seemingly at odds with its domestic policies governing Muslim minorities.
"This state stoking of Islamophobia, by commission and by failing to censor, unsurprisingly creates a situation where the public is puzzled by the government's sudden embrace of the Taliban," Millward said.
The Chinese public has for years been conditioned to regard the Taliban as a threat, due to its links with the East Turkestan Islamic Movement (ETIM), a group affiliated with al-Qaeda that Beijing blames for acts of violence in Xinjiang.
James Frankel, director of the Centre for the Study of Islamic Culture at the Chinese University of Hong Kong, said Beijing had been willing to emphasise the threat posed by the Taliban when rallying public support for its policies in Xinjiang.
"Portraying the Taliban as a source of terrorism in their respective regions and worldwide served to justify anti-Islamic attitudes and policies domestically as well," Frankel said.
ETIM – also known as the East Turkestan Islamic Party (ETIP) – was listed by the US as a terrorist organisation after the September 11 attacks to garner China's support for the invasion of Iraq but the group was removed from the list last year. Millward said Beijing had "vastly exaggerated" the threat posed by the group.
Beijing has long maintained that China faces a genuine terrorist threat, especially from ETIM, arguing that the group propagates terrorist ideology, teaches the use of weapons and explosives, and regularly sends trainees into China to plan and execute terrorist activities.
"Much of it was never true," Millward said. "ETIP long ago devolved into a group of people who simply make videos."
Millward said the US erred in listing ETIM as a terrorist organisation, ascribing to the group an entire list of violent actions cited in a 2002 Chinese white paper.
Even though the Chinese white paper did not in fact blame ETIM for those violent actions, ETIM came to be erroneously regarded as an international terror threat entirely on the basis of the US listing.
"It was a boon to Chinese propaganda, and devastating for the safety and livelihoods of Uygurs, who thereafter were subjected to greater discrimination and persecution in China, and unjustified suspicion elsewhere in the world," Millward said.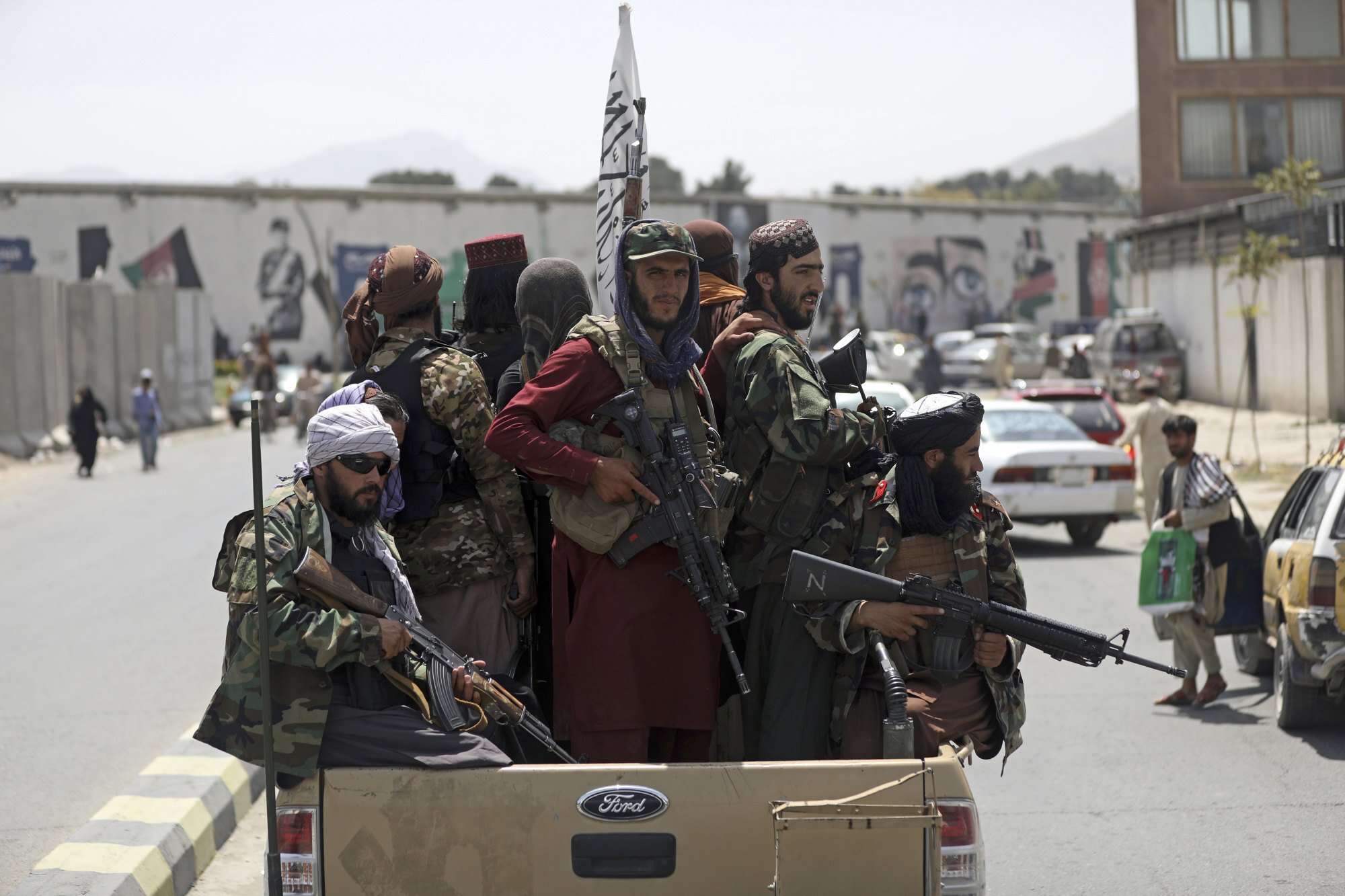 'Ultimate realpolitik'
According to Ian Johnson, a Council of Foreign Relations expert, Beijing's decision to recognise the Taliban while casting Islamists as a threat domestically shows "China could be the ultimate realpolitik nation".
In a paper published last month, Johnson wrote that there was little evidence that international extremist groups had aided Islamists in Xinjiang, at least not in recent years.
"But China is wed to this story, so leaders will have to push the Taliban not to admit extremists back into Afghanistan and especially not to allow the country to become a haven for extremists, like it was in the late 1990s," Johnson wrote.
Chinese Foreign Minister Wang Yi last weekend told US Secretary of State Antony Blinken the international community should engage with the new Taliban government, adding that Washington's "hasty withdrawal" could allow terrorist groups to "regroup and come back stronger".
Wang's remarks underline China's commitment to fighting extremism at home while maintaining friendly ties with the Taliban, despite its record of supporting international terrorism. The overriding concern, in Beijing's view, will be protecting Chinese interests, as well as stability and security in the region.
Victor Zhikai Gao, a professor at Soochow University in Suzhou, said Beijing would cooperate with the Taliban while also fighting domestic terrorism.
"There is no inconsistency to reconcile as China has been doing the right thing by dealing with the Taliban as a political force in Afghanistan, in urging Taliban to forswear all its extreme ideologies before," Gao said.
"China has made the point very clear that it will not allow Afghanistan to be used by any force to constitute a threat to China's legitimate interests."
Gao said China had assisted the US by sealing off the China-Afghanistan border, preventing thousands of Uygurs and other Muslims in Xinjiang "storming into Afghanistan to fight the foreign occupiers".
"China has suffered a great deal of spillover of radicalisation, extremism and terrorism stemming from Afghanistan because you are talking about the longest war that the US has ever engaged in, with a lot of bloodshed, suppression of the Afghan people," he said.
According to Frankel, Beijing's investments in the region demand a pragmatic approach.
"For the sake of the Belt and Road Initiative, China must work well with Muslim countries, so its appearance of friendliness to global Islam is very important," Frankel said, referring to Beijing's vast investment and infrastructure project.
"China is being safe by trying to establish a close relationship, but keeping enough distance in case the Taliban once again becomes the kind of international pariah it was before."
Millward said Beijing would deal with the Taliban, provided such deals "are profitable for Chinese interests", while internal issues such as the repression of women would be overlooked.
"It will be expected that the Taliban not harbour dissidents who oppose [Beijing's] policies in Xinjiang or object to those policies themselves," Millward said, adding that the Taliban would likely welcome Chinese cooperation as it needed foreign funding and aid.
China has significant investments in the region, most notably the China-Pakistan Economic Corridor (CPEC) – encompassing US$62 billion in commitments, including power plants, railways, roads and a major port facility.
Beijing has also indicated that the CPEC could be extended to Afghanistan, and senior Taliban leaders have said they would in return
guarantee the safety
of Chinese investors and workers.
However, Cappelletti from Xi'an Jiaotong-Liverpool University said Beijing might find cooperation with the Taliban challenging due to the organisation's tribal structure and the country's political fragmentation and monotheism.
"Chinese academics and policymakers do not have a full understanding of the dynamics and mechanisms regulating these societies," she said. "Scholarship and expertise is growing, but definitely not at the level of making China's strategies in those areas effective.
"Moreover, the geography of actors and powers with interests in those areas is very complex and difficult to cope with."
Frankel said China's international image problem, caused by its policies towards its Muslim population, would also be hard to ignore.
"Obviously, it is paradoxical or simply self-contradictory, to portray Muslims in a negative light while also trying to cultivate partnerships with Muslims abroad," Frankel said, noting that Western powers faced similar challenges when pursuing cooperation with wealthy Islamic partners, such as Saudi Arabia and other Gulf states, while also battling the threat of jihadism.
"[Beijing is] trying to perform a precarious balancing act," he said. "China must convince its Muslim partners abroad that it is not hostile towards Islam or Muslims, while it imposes policies and tactics upon its domestic Muslim populations that are regarded by many as repressive."