Japan
Get more with myNEWS
A personalised news feed of stories that matter to you
Learn more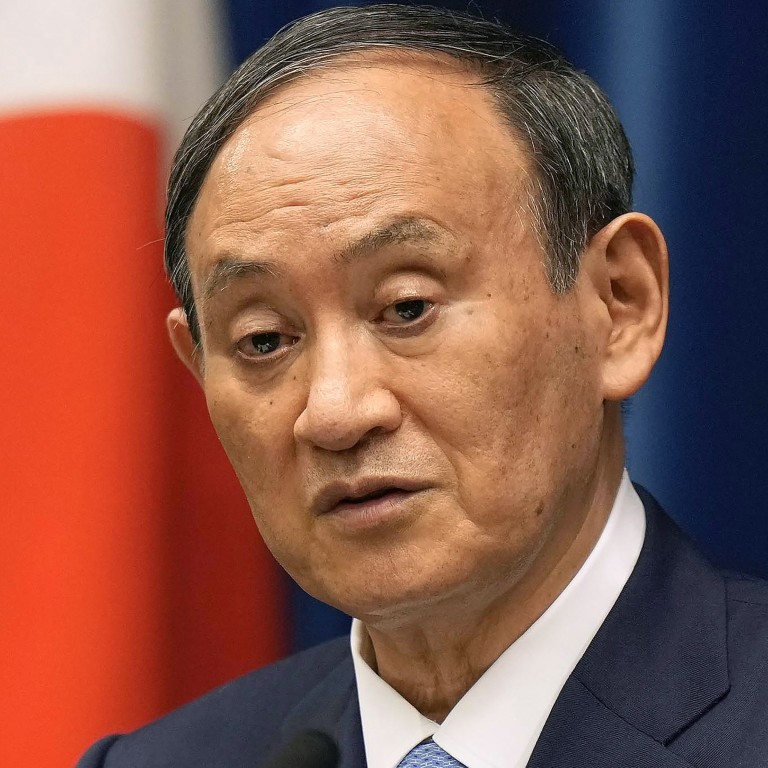 Explainer
Japanese Prime Minister Yoshihide Suga resigns: what happens now and is Shinzo Abe preparing to return?
Suga's popularity has plummeted in recent months and party leaders began to regard him as a political liability with an election looming
The immediate question of who succeeds Suga may be complicated by speculation that Abe is preparing for a third stint as prime minister
After months of sliding approval ratings, Yoshihide Suga called time on his short and troubled stint as Japan's prime minister on Friday, announcing he would not stand for re-election as leader of the Liberal Democratic Party when it votes later this month.
The news has caught many in Japanese politics by surprise, and leaves the door wide open as to who will succeed him. While Suga's former rival for the top job Fumio Kishida is widely seen as the frontrunner, the decision has also prompted speculation about whether Shinzo Abe – Suga's predecessor as prime minister – intends to run for an unprecedented third term. Another outside possibility is that Sanae Takaichi could become the country's first female premier.
Suga, whose premiership will have lasted little more than a year, will stay on until his replacement is elected on September 29, at which point the new party president will also become Japan's prime minister.
However, whoever succeeds Suga will be forced to contest
a general election
within weeks, as terms in the lower house of the Diet expire on October 21.
Who will replace Suga?
Fumio Kishida
has emerged as the early front-runner, a year after he was defeated by Suga in the contest to replace
Shinzo Abe
. A former foreign minister under Abe, Kishida unveiled his campaign platform on Wednesday, focusing on combating the coronavirus pandemic and economic recovery.
Shigeru Ishiba, a former defence minister, is also expected to mount a challenge, although he is a member of a relatively small faction within the party and may struggle to find 20 signatures to support his candidacy. He is also unpopular among powerful party elders, primarily Abe and Finance Minister Taro Aso.
Sanae Takaichi is the only female politician considered a possible contender. She is deeply conservative but the LDP may not be sufficiently progressive to have a female leader.
Taro Kono, the minister of administrative reform, may also be preparing to run and stands a "reasonable chance", analysts said, although that may depend on the blessing of Aso, who leads his LDP faction.
The immediate question of who succeeds Suga may be complicated by speculation that Abe is preparing for a third stint as prime minister.
Will Abe return?
Abe is unlikely to contest the leadership this month but Koichi Nakano, a professor of politics at Tokyo's Sophia University, said it was "widely understood" Abe was preparing to return.
"It's incredible, I agree, and completely unprecedented, but it is widely understood that now that he has regained his health, Abe is readying for another run at the job," Nakano said. "There are some clear pointers; he's increasing his social media presence and he's making more personal appearances."
Abe served as prime minister for exactly one year from 2006-07, before returning in 2012, becoming Japan's longest-serving prime minister before
stepping down last September
.
"This election is too soon [for Abe]," Nakano said. "He only stepped down due to ill health a year ago and there are still
some scandals surrounding him
, but Abe is a special figure in Japanese politics with a long pedigree and a special place in the minds of conservatives. Abe is the standard bearer of the LDP."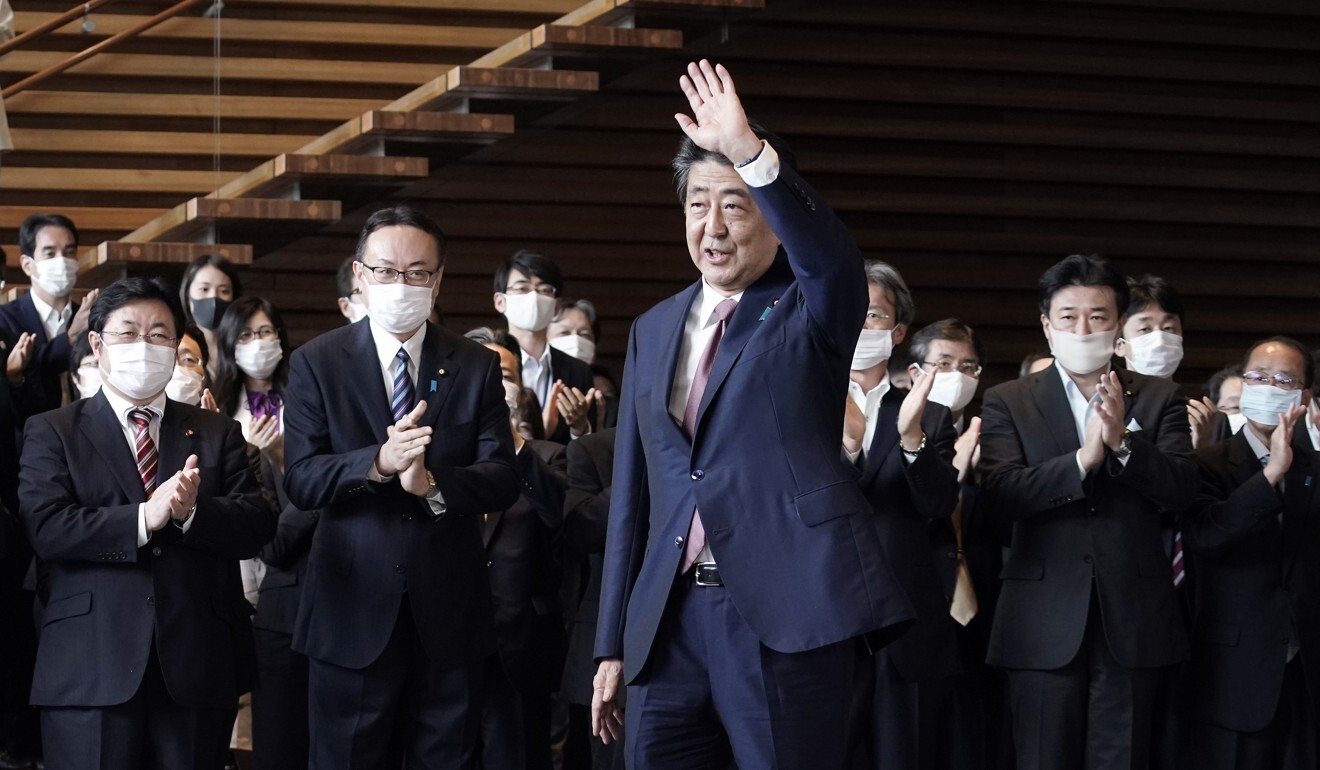 Why did Suga fail?
Discontent has been building within the LDP amid concerns Suga's failing popularity could cost the party seats at the next election. Speculation that he might stand down began in July, when support for the cabinet plummeted to 35.9 per cent, down from 65 per cent in September 2020.
Suga was unable to arrest the decline and his support dipped even further to 31.8 per cent in a poll published on August 15 before collapsing to 26 per cent in the most recent poll, published on Sunday.
Seeking to remain in power, Suga announced a cabinet shake-up and replaced Toshihiro Nikai as secretary general of the party, even though Nikai had been a loyal supporter.
He indicated he would call a snap general election before the party leadership vote, forcing the party to coalesce behind him and gambling that the LDP would still retain its majority. However, he backtracked on that plan on Wednesday.
Hiromi Murakami, a professor of political science at the Tokyo campus of Temple University, said that was the death knell for his prime ministership.
"
When he replaced Abe last year
, a lot of people were hopeful because he said he would push ahead with changes and reforms to government and society, but they never really happened," Murakami said. "There has also been a lot of criticism because the roll-out of coronavirus vaccinations has not gone as well as we all expected and infection numbers are still rising. People have just not seen the fundamental changes they were promised."
Proceeding with the
Tokyo Olympics
and Paralympics despite the coronavirus pandemic also cost Suga political capital, Murakami said, noting that he never had his own base of support within the party.
"Suga is not a member of a faction in the LDP and owed his election last year to the support of Abe," Murakami said. "Maybe he thought that firing Nikai would win him support, but he misjudged that and he must have realised that the factions were turning against him and that winning the party leadership election would be very difficult."
Nakano said Suga was damaged by Abe's unwillingness to offer a further clear endorsement.
"After Suga came to power, he tried to be his own man, but you can't build a political faction overnight and, more crucially, his popularity soon began to drop off, and more steeply in recent weeks," he said.
"Rank-and-file members began to say that Suga was going to be a liability in the elections and the faction leaders began to have their doubts."
This article appeared in the South China Morning Post print edition as: suga to step down as popularity plummets