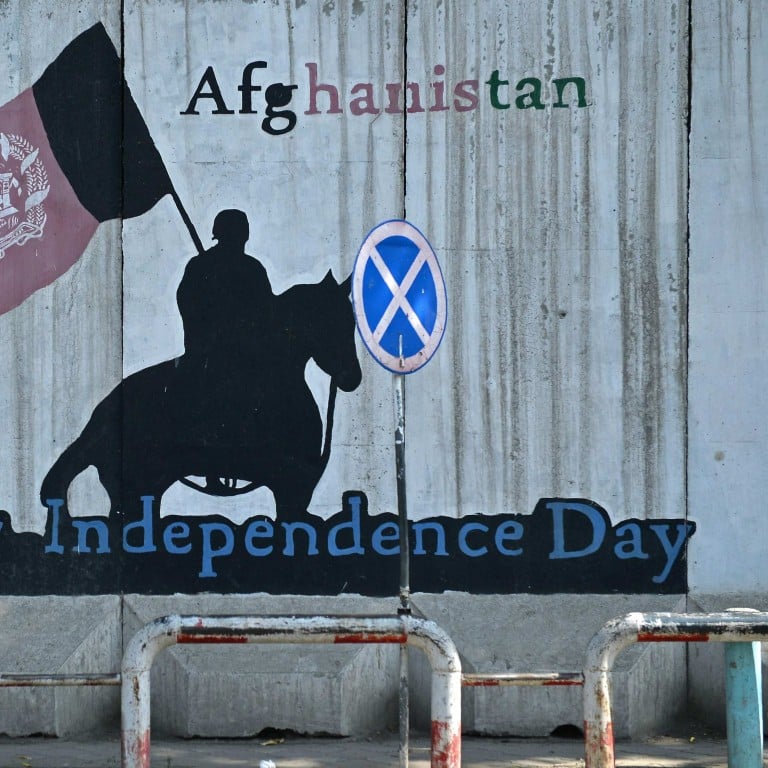 Analysis

|
From China to Iran and Pakistan, who can the Taliban count on as they govern Afghanistan?
The new Afghan government, set to be announced soon, has to avert an impending economic collapse and humanitarian crisis
But with US and UN sanctions still in place, Taliban leaders, who are ill-prepared to govern, are expected to count heavily on Afghanistan's neighbours for help
Having defied enemies and allies alike by
forcibly seizing power
, the Taliban must persuade them to keep the government it is forming afloat to avert the impending collapse of
Afghanistan
's economy as well as a large-scale humanitarian crisis.
Paradoxically, the survival of its hardline Islamist administration and the Afghan state alike will be determined by the group's capacity for compromise with the
United States
-led
Nato
alliance it fought for two decades. Washington and its allies may have lost the war, but they hold the keys to the global financial system – and they are already leveraging it.
Because the Taliban is an organisation still under
United Nations
and US sanctions, Afghanistan's foreign-exchange reserves of about US$7 billion in the Federal Reserve Bank of New York were seized after the fall of Kabul on August 16. A further US$3 billion of Afghan central bank deposits held by the Bank of International Settlements in Switzerland and in other international accounts have also been frozen.
The Washington-based International Monetary Fund and World Bank have since suspended their financial assistance programmes to Afghanistan, rendering the Taliban government destitute before it even assumed office.
On top of this, as Afghanistan is landlocked, its new government can only keep the country supplied with fuel, food, and other essential imports if
Pakistan
and
Iran
allow trade to flow unhindered from their ports.
Like the West, they and Afghanistan's
Russia
-protected Central Asian neighbours – Tajikistan, Turkmenistan, and Uzbekistan – have leveraged their respective positions by deferring decisions on the reopening of border road crossings closed to trade and Afghan refugees alike since the Taliban took control.
China also shares a border with Afghanistan, but the two countries are not connected by road.
According to a report submitted to Congress on July 30 by the US special inspector general for Afghanistan reconstruction, donor grants financed almost 80 per cent of the country's annual public expenditures of US$11 billion prior to the fall of Kabul.
Despite the huge inflows, about 12.2 million Afghans, or approximately one-third of the country's estimated population, were facing crisis-level food insecurity, placing it among the three nations in the world with the highest proportion of food-insecure people, the report noted.
Some 3.5 million Afghans have been internally displaced by the recently concluded war, including 550,000 people this year alone. About 80 per cent of them are women and children, according to the UNHCR.
Having lost the financial support of the Western-led donor community, Afghanistan's real gross domestic product is expected to shrink by 9.7 per cent this financial year, with a further drop of 5.2 per cent next year, according to a report by Fitch Solutions.
To gain access to enough funds to run the government, stabilise the Afghani's exchange rate, settle the country's import bill, and bring down the spiralling rate of inflation, the Taliban regime must keep its promises to meet UN Security Council demands on human rights and access to education and work for women, allow people to leave the country at will, and grant unhindered access to the UN agencies and non-government organisations delivering humanitarian assistance.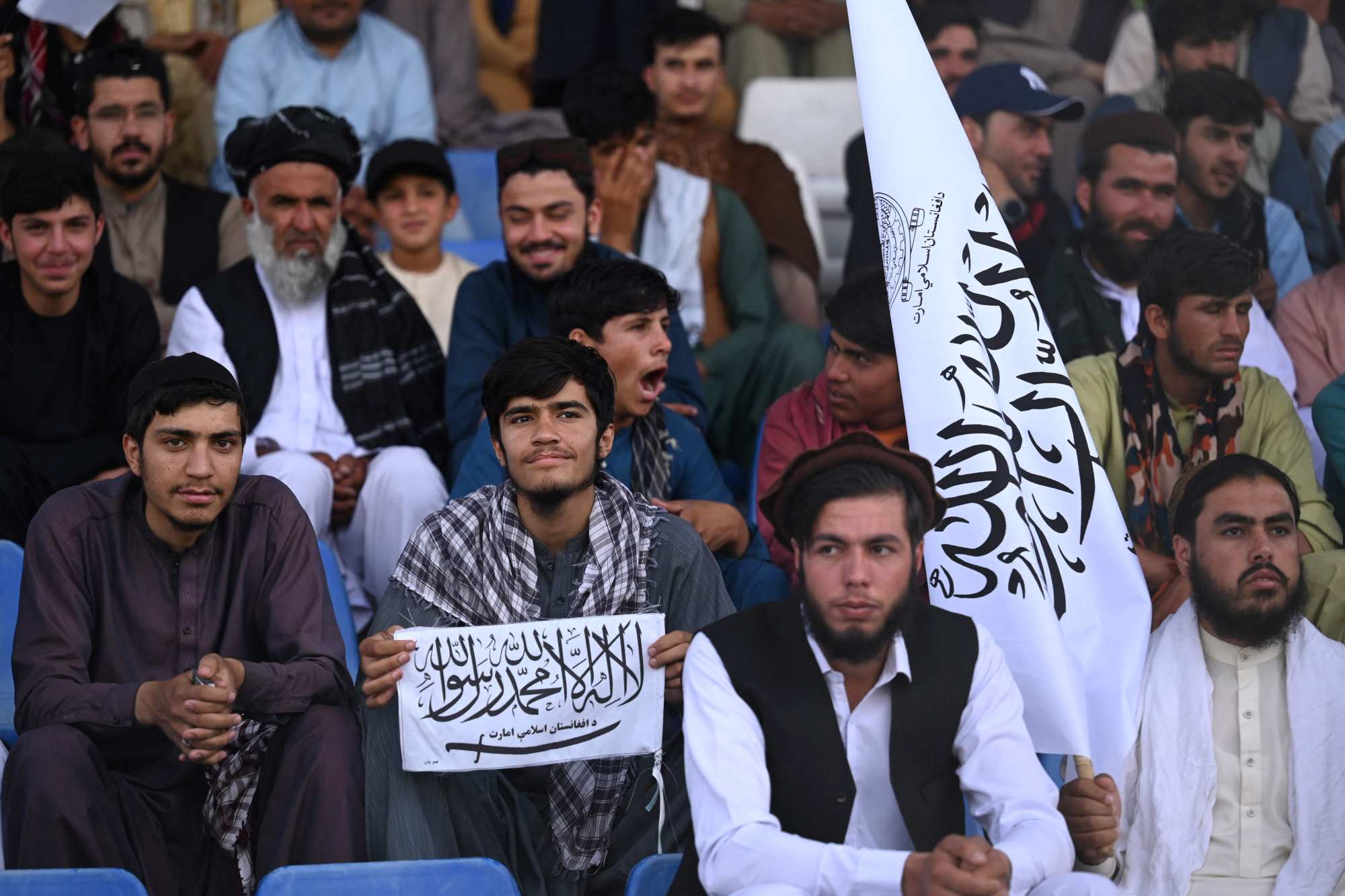 Keeping the neighbours happy
However, the Taliban has leverage of its own: its commitment to prevent foreign jihadist groups using Afghanistan to launch attacks on its neighbours and the West.
Most of these groups – including al-Qaeda, Tehreek-e-Taliban Pakistan and the East Turkestan Islamic Movement – are long-standing allies of the new administration in Kabul and will continue to be a point of contention with the wider international community, in particular Afghanistan's neighbours.
While the Taliban has declined to crack down on the foreign jihadist groups that supported its military campaign,
Islamic State
Khorasan Province (Isis-K) represents a common threat to the new administration and its prospective international partners.
Increasingly, it looks like concerns over the Afghan economy and Isis-K will persuade the US and its allies to allow a trickle of funding to the Taliban administration.
"I think the Taliban will need our help. They are economically unsure and they may come under severe attack by … Isis-K," former US secretary of defence William Cohen told American broadcaster MSNBC in an interview on Wednesday. "So it may be ironic that the very people that have been fighting us will need us in order to stay safe and in power themselves."
Pakistan, long accused of backing the Taliban, has the most to gain from a conditions-based Western bail out of the new Afghan regime – and the most to lose if its neighbour is frozen out.
On Saturday, Pakistan's spy chief Lieutenant General Faiz Hameed flew into Kabul, sources in both capitals said. It was not clear what his agenda was, but a senior official in Pakistan had said earlier in the week that Hameed, who heads the powerful Inter-Services Intelligence (ISI) agency, could help the Taliban reorganise the Afghan military.
"What we would like to see the international community do in Afghanistan is to remain united and engage with the new government whenever it is formed, and to ensure that we don't see Afghanistan going into state collapse. That can happen," said Maleeha Lodhi, a former Pakistani ambassador to Britain, the US and UN.
"In order to ensure that they are able to deliver on their promises, we need to also ensure that they are not pushed to the wall and that they are encouraged, because international engagement so far seems to have had at least an initial moderating effect," she said in an interview with CNN on Wednesday.
To reduce its dependency on Western-dominated financial institutions, the Taliban has signalled its intention to curry favour with its neighbours, particularly China, long-time backer Pakistan, and Iran, with which it overcame prior differences and developed a working relationship during the US-led occupation of Afghanistan.
'An utterly different Afghanistan'
In a speech broadcast on August 28 by Afghan state radio and television, the Taliban's chief negotiator Sher Mohammad Abbas Stanikzai – who is widely tipped to become foreign minister – focused on the group's desire for good relations with these countries, based on the principle of non-interference in each other's internal affairs.
He mentioned China first and went out of his way to warmly praise Beijing's positive role in Afghanistan.
"Initially, I think the Taliban will feel more comfortable with the countries that have had a rapport with them over the past few years, like Qatar, Russia, Iran, China, Saudi Arabia, and of course Pakistan," said Omar Samad, senior adviser to Afghanistan's former chief executive Abdullah Abdullah between 2014 and 2020.
"But that is not enough. Depending on how they play their cards in the first few weeks, they may lose interest from Western countries if they become strict and dogmatic."
The enormity of the challenges facing the new Afghan government, which a Taliban source said would be announced next week, will be amplified by the group's lack of preparedness for the job, according to analysts.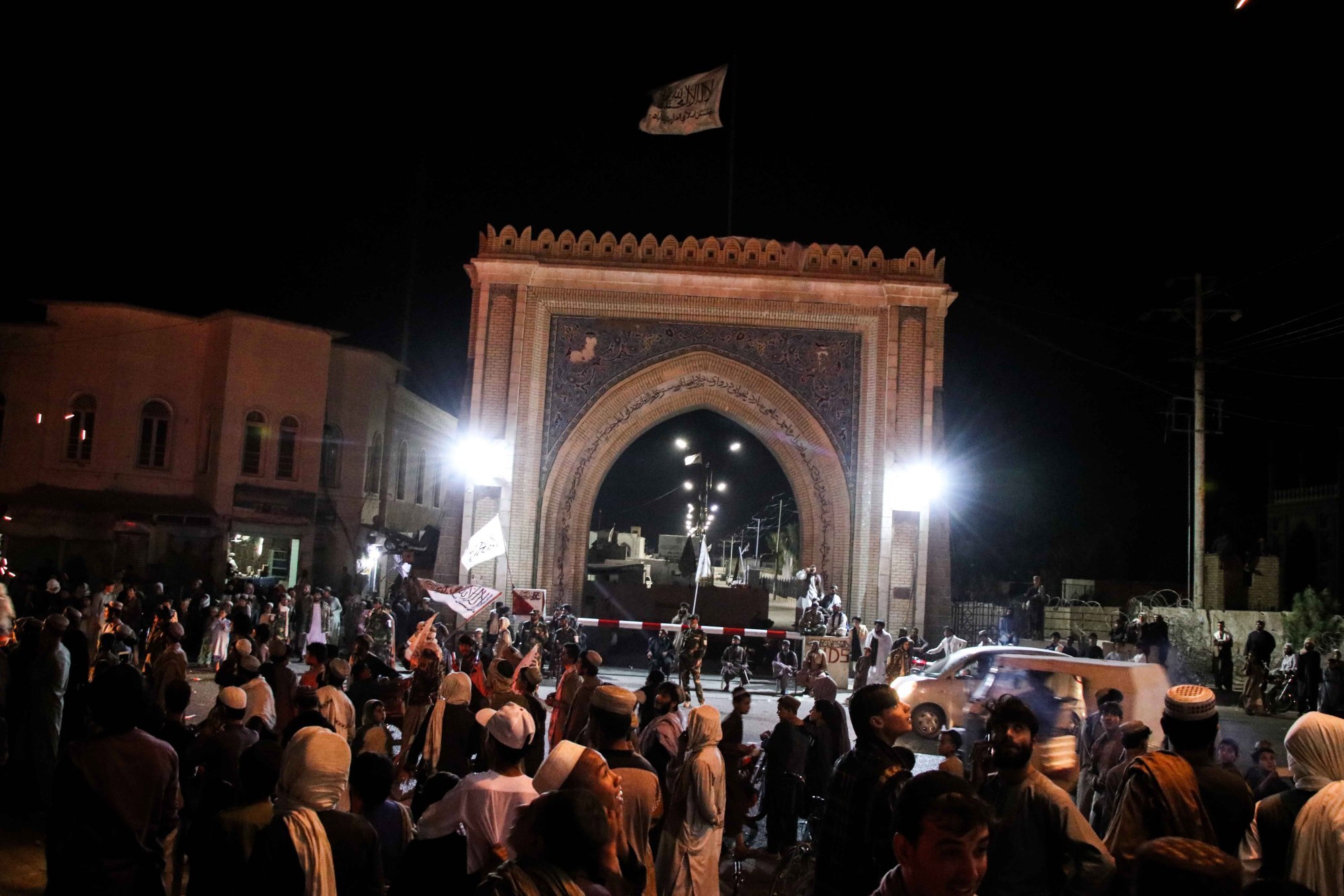 "The Taliban is an insurgent movement with almost no experience in running an actual government. It does not even have a political wing; just a few political representatives who opened an office in Doha to negotiate a deal with the US," said Kamran Bokhari, director of analytical development at the Newlines Institute for Strategy and Policy, a Washington-based think tank.
Even during their previous stint in power between 1996 and 2001, they only controlled the country and did very little in the way of actual governance, he said.
"In addition, the Afghanistan of today, that has experienced a generation of societal modernisation, is utterly different from the one where it seized power in the mid-1990s when the country was in anarchy, and that poses an even greater challenge for the Talibs," Bokhari said.
Even the basics of running the government would be difficult for the Taliban, said Graeme Smith, who consulted on Afghanistan for the Brussels-based International Crisis Group think tank.
"It depends on what kind of government the Taliban intend to run. We simply don't know the answer yet," he said. "The Taliban are poorly equipped to churn out hundreds of pages of technical information for donor conferences, but they might not be enthusiastic about all the agendas that foreign donors bring to their country."
Additional reporting by Reuters