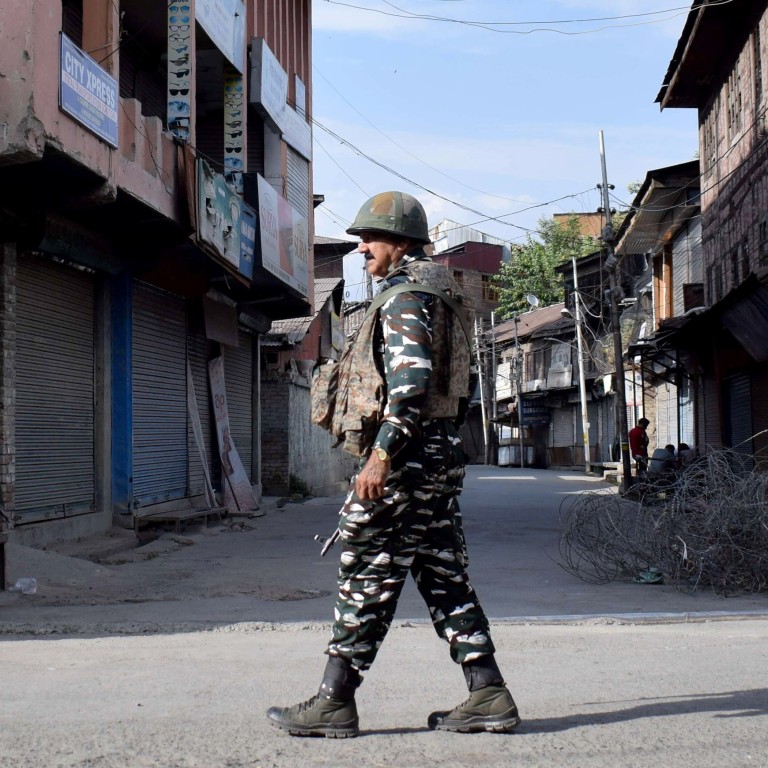 India faces fresh Kashmir concerns after Taliban takeover in Afghanistan
The Taliban and al-Qaeda both mentioned Kashmir in recent days, sparking fears in India, which has been seeing increased violence in the region
Narendra Modi's government fears an influx of Afghan fighters, Pakistan-based terrorists being inspired by the Taliban victory, and a new threat: drones
As New Delhi anxiously looks on at a new Taliban regime in
Afghanistan
, early signs are emerging that its worries are set to multiply, especially in the troubled
Jammu & Kashmir
region.
On Thursday, the Taliban said it had "the right to raise our voice for Muslims in Kashmir,
India
and any other country". While spokesman Suhail Shaheen added that it was not the group's policy to "raise arms" against any other country, such a statement is bound to concern India. It came just days after
al-Qaeda
celebrated the "victory" in Afghanistan and said it might turn its attention to Kashmir next, asking followers to "liberate" it "from the enemies of Islam".
Voices from rival
Pakistan
, too, have signalled that there may be fresh instability. Last month, Neelam Irshad Sheikh, a leader of Prime Minister Imran Khan's Tehreek-e-Insaf party, said Taliban leaders had told them they were "with" Pakistan and that "they will help us in Kashmir".
All this spells trouble for the Indian establishment, which has been struggling to deal with the security situation in the region, especially since August 2019 when it stealthily placed thousands under house arrest overnight, imposed a communications blackout and downgraded Jammu & Kashmir's semi-autonomous status, placing it directly under central rule.
Indian analysts and retired military officials warn that the emerging security threats to the region are likely to create a "dangerous" situation, especially with the
Narendra Modi
government's strong-armed tactics there.
On Thursday, Indian security forces were accused of hastily burying a popular veteran leader of the Kashmiri separatist movement, Syed Ali Shah Geelani, who died the previous evening at the age of 91.
Indian authorities cut off internet access to many areas and did not permit mass funereal gatherings. Local news reports said "massive clashes" had broken out in the capital Srinagar while roads were blocked and a curfew was imposed in the region.
Such a situation is conducive for being "exploited" by terror groups, said retired Lieutenant-General Rakesh Sharma, who was the commander of the Fire & Fury Corps, in charge of the region between 2013 and 2014.
"There is anger in the Kashmir valley. It is not necessary for terror groups to physically infiltrate; they can just create virulent circumstances and radicalise the youth here through information warfare," Sharma added.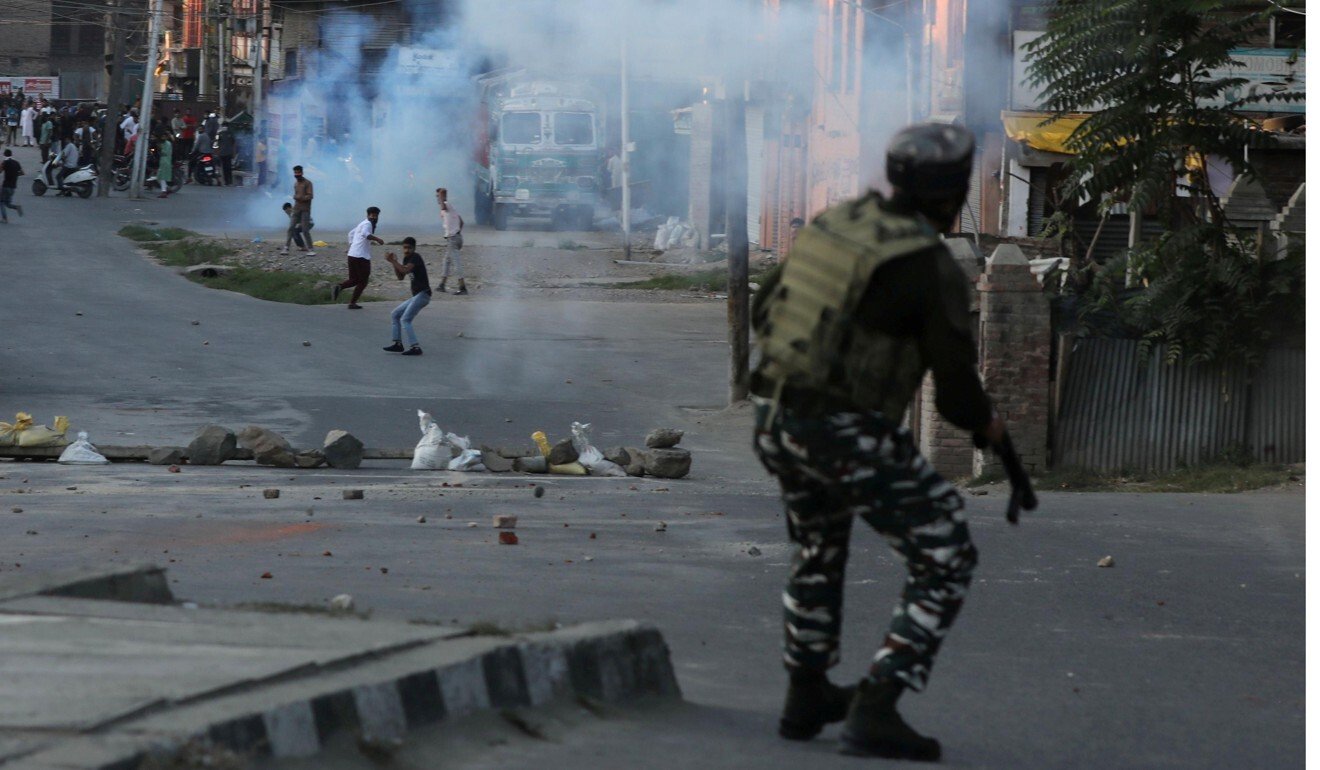 Wary and worried
Such threats have been publicly discussed. On Monday, Indian Defence Minister Rajnath Singh said that events in Afghanistan raised "new questions in terms of security" for India. "Our government also wants that antinational forces do not encourage terrorism from across the border by taking advantage of the development there," he said, admitting that these concerns "can become challenges".
General Bipin Rawat, the chief of defence staff, last week said New Delhi was concerned about "activity likely to flow out of Afghanistan into India" and added that the Indian establishment believed the Taliban was "the same as it was 20 years ago".
So far, New Delhi has shown reluctance in engaging with the Taliban. On Tuesday, India for the first time admitted to having diplomatic contact with the Taliban leadership through the Indian envoy to Qatar. "Ambassador [Deepak] Mittal raised India's concern that Afghanistan's soil should not be used for anti-Indian activities and terrorism in any manner," the Indian readout said.
The Taliban has, in the past, allayed New Delhi's fears that it will harbour anti-Indian forces. But these fears have only strengthened since the Haqqani Network, another terror group that New Delhi believes has carried out attacks against Indian interests, started playing a prominent role in the emerging regime in Kabul. The network's scion Anas Haqqani told an Indian media outlet this week it will not interfere in Kashmir and it wants good ties with India.
But not many in New Delhi believe this. India's fears around the Taliban are rooted in history. In 1999, an Indian Airlines plane carrying 160 passengers and crew was hijacked and taken to Kandahar in Afghanistan – then under Taliban rule – in exchange for the release of three jailed terrorists. Indian officials blamed the Taliban for backing these hijackers .
Sharma said the Taliban's first shot at power had also resulted in an influx of fighters from Afghanistan. "In the history of Kashmir's trouble, we saw the maximum number of foreign terrorists entering the valley between 1996 and 2001. Many of them were Afghan," he said.
Indian intelligence agencies already fear a repeat. Media reports have quoted intelligence sources claiming that 300 terrorists were "waiting at terror launch pads" across The Line of Control that separates India and Pakistan. Police officials from the region have been quoted as saying that at least six groups, totalling 20-25 terrorists, had already managed to infiltrate.
The Taliban's takeover in Afghanistan, though, might not mean that its fighters will now find their way to Kashmir. Instead, it could "inspire" Pakistan-based terror groups to reactivate their operations in the region, said Sameer Patil, a fellow in the international security studies programme at the Mumbai-based think tank, Gateway House.
"The real threat is not of Taliban cadres entering the valley but the Pak-based cadres taking inspiration from the Taliban victory to escalate the situation in the valley. Similarly, those cadres already in India will also take inspiration and ramp up operations," he said.
Patil said many terror groups could also resume training and planning their operations in Kashmir.
New threat
To add to New Delhi's worries is a new, emerging threat – drones, sent from across the border, carrying weapons, bombs or, often, cameras conducting surveillance.
In late June, an air force base in Jammu was the target of two explosive-laden drones that exploded on impact. While the blasts only caused minor structural damage, the attacks signalled a new security threat.
Since then, there have been multiple sightings of drones, suspected to be sent from Pakistan. Another terror attack was averted when Indian forces shot down a drone carrying a 5kg Improvised Explosive Device in Jammu on July 23.
Sharma, the retired military officer, said the increased use of drones cannot be ruled out. "They can use drones as couriers, to drop weapons, or as information-seekers to conduct surveillance or even to hit objectives," he said, adding that downing these drones required "immense" technology.
Worryingly, violence in the region has picked up recently. The Indian Express reported that of the 86 terrorists killed this year, 36 were killed in June and July. In August, there were several terror attacks including the killings of elected political officials.
Some analysts believe that instead of focusing on the "rhetoric" by outside actors, New Delhi could do well to put its own house in order. Kashmiri politicians have been demanding that the Modi government revoke the statehood and allow locals to elect a government for the region.
Siddiq Wahid, a Srinagar-based historian of Central Eurasia and the former vice-chancellor of the Islamic University of Science & Technology in Kashmir, said the region was unlikely to be "stable, unless the dispute is resolved".
"In any case, the Taliban has made it clear that their focus is on Afghanistan and not on India," Wahid said, dismissing fears of Kashmiris being inspired or swayed by the Taliban's rise.
Wahid said that connecting the Taliban's rise to the Kashmir situation was "problematic" because the issues in Kashmir were "political and were not an Islamist movement".
"It is objectionable and insulting that people believe Kashmiris can't speak up for themselves," he said.
This article appeared in the South China Morning Post print edition as: Taliban takeover gives rise to more Kashmir concerns