Thailand
Get more with myNEWS
A personalised news feed of stories that matter to you
Learn more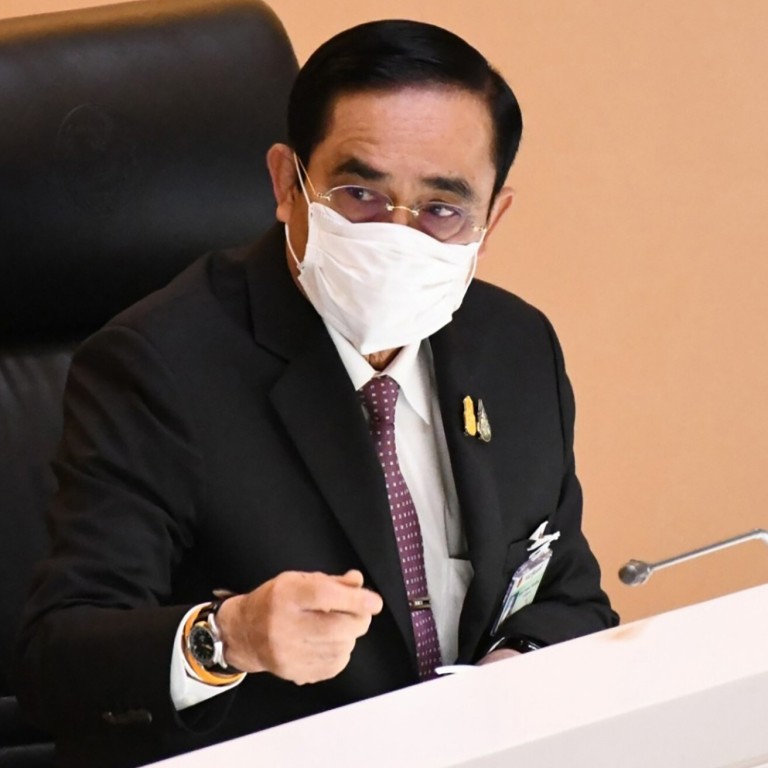 Thai PM Prayuth survives no-confidence vote as Bangkok braces for more protests
The embattled leader got 264-208 votes in the third censure motion since taking office in 2019 as protesters vowed to step up pressure until he quits
Opposition lawmakers have accused the prime minister of incompetence in handling the Covid-19 pandemic which has resulted in over 12,000 deaths
Thailand
's embattled Prime Minister Prayuth Chan-ocha won a no-confidence vote in parliament on Saturday as pro-democracy protesters vowed to swamp Bangkok's streets to demand his resignation.
Prayuth, who has run the country since seizing power as army chief in a 2014 coup, got 264 votes in his favour and 208 against. Five key ministers also survived the vote.
Over four days of televised censure debate, lawmakers accused the prime minister of incompetence in handling the pandemic, vaccination roll-out, corruption and last-minute vote-buying to bat away a rebellion from within his own ranks of MPs in Saturday's vote.
Prayuth denied wrongdoing and told the chamber: "I am not familiar with corruption."
He also brushed off criticism over his government's slow inoculation drive, saying "we might not be a country that handles the pandemic the best, but we're not the worst."
Thailand has reported more than 1.2 million Covid-19 cases and over 12,000 deaths, mostly driven by the highly-transmissible Delta variant. About 13 per cent of the country's more than 66 million people have been fully vaccinated.
The victory, by a slimmer margin than in February, reflects the ability of Prayuth's military clique to marshal lawmakers across a coalition dominated by the army-aligned Palang Pracharat Party.
"We're disappointed with the result," said Pita Limjaroenrat, leader of the opposition Move Forward Party. "It's a shame our parliamentary system doesn't reflect what's happening on the streets, the suffering of the people."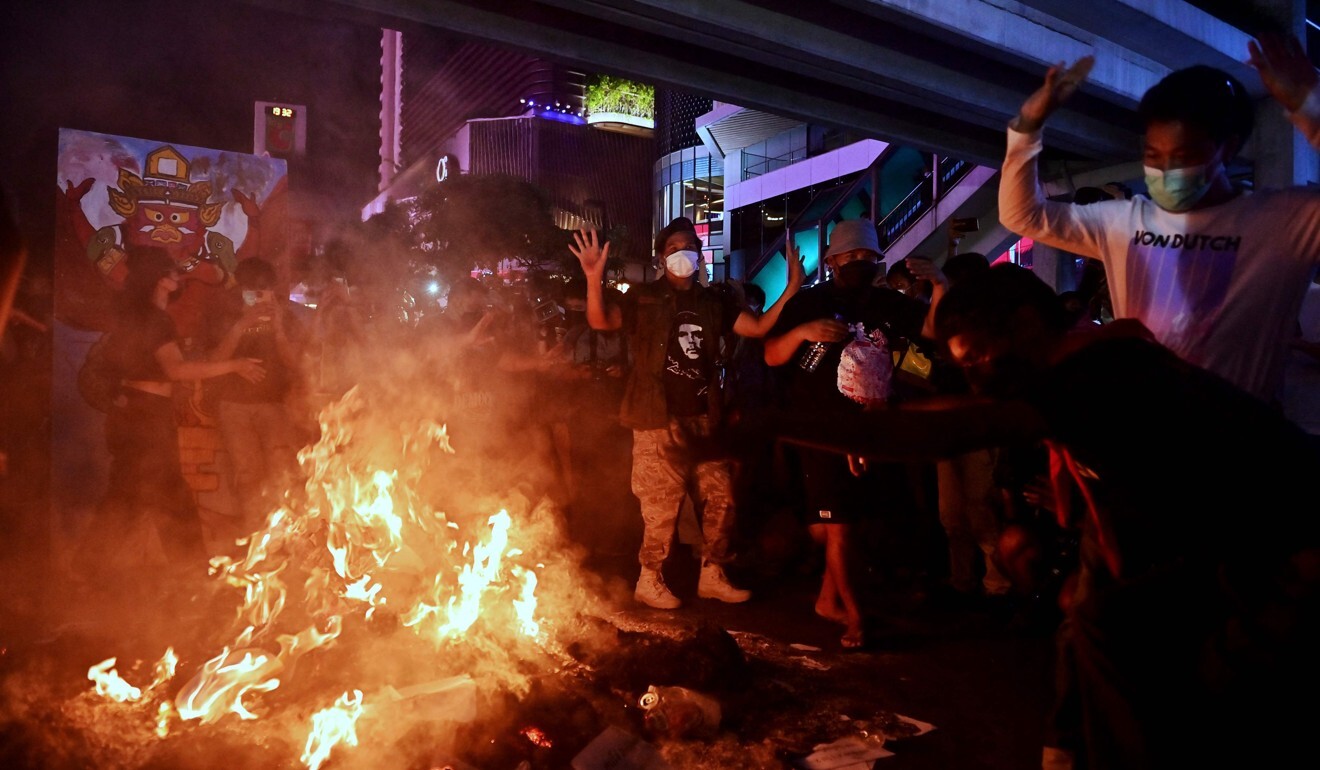 Prayuth and his ministers have sailed through two other censure motions since taking office in 2019.
Anger immediately rattled across the pro-democracy movement, which has demanded Prayuth's ouster since 2020.
"Thai politics is hopeless," Attapon Buapat, a prominent protest leader, said. "But when parliament is not an answer, the street is."
Hundreds of riot police massed in the Thai capital's Lumpini park after key protest group Redem planned to stage a rally around Bangkok's embassy zone which rings the park on Saturday.
Several thousand mainly young protesters played cat-and-mouse with police throughout the afternoon as they tried to reached sensitive embassy sites.
Police blocked main roads with shipping containers in the upmarket CBD of the city. As night fell, under hammering rain, anger simmered among around one thousand hardcore protesters who threw fire crackers at riot police blocking their progress to Prayuth's house.
Om, 19, said: "I should have been out with my friends, but instead I have to come protest. This government has ruined my youth."
Clashes between riot police and hardcore protesters have left neighbourhoods of Bangkok battle-scarred on a near-nightly basis, with police firing tear gas and rubber bullets at young, angry demonstrators armed with catapults and bottles.
The pro-democracy movement sees Prayuth as the helmsman of a political system carefully constructed to serve the interests of the military, tycoons and the monarchy headed by King Maha Vajiralongkorn.
They had hoped mass rallies and public resentment against Prayuth's pandemic management would force him to give ground and seek an early election.
But instead, the censure debate "has just sharpened the conflict," Khemthong Tonsakulrungruang, a law scholar at Chulalongkorn University, said.
"It did not change the course of the conflict as the main trajectory points to Prayuth staying until the end of his term, with solid support from the palace."
Prayuth does not have to face the electorate until 2024.
The protesters want the monarchy, which is protected from scrutiny by a harsh royal defamation law, to be reformed to make it more accountable.
On Friday night, thousands of protesters attended a rally spearheaded by the United Front of Thammasat and Demonstration at Bangkok's Ratchaprasong intersection.
Large posters demanding "Prayuth Get Out" hung from overpasses alongside mock ups of bloodstained bodies strung from walkways to represent people who died of Covid-19.
"Of course Prayuth won't leave, he has the military behind him," said protester Sim, 26.
"We can't force the whole of parliament to join us, but we have changed how all the young generation thinks forever."
This article appeared in the South China Morning Post print edition as: Embattled prayuth survives bid to oust him from top job