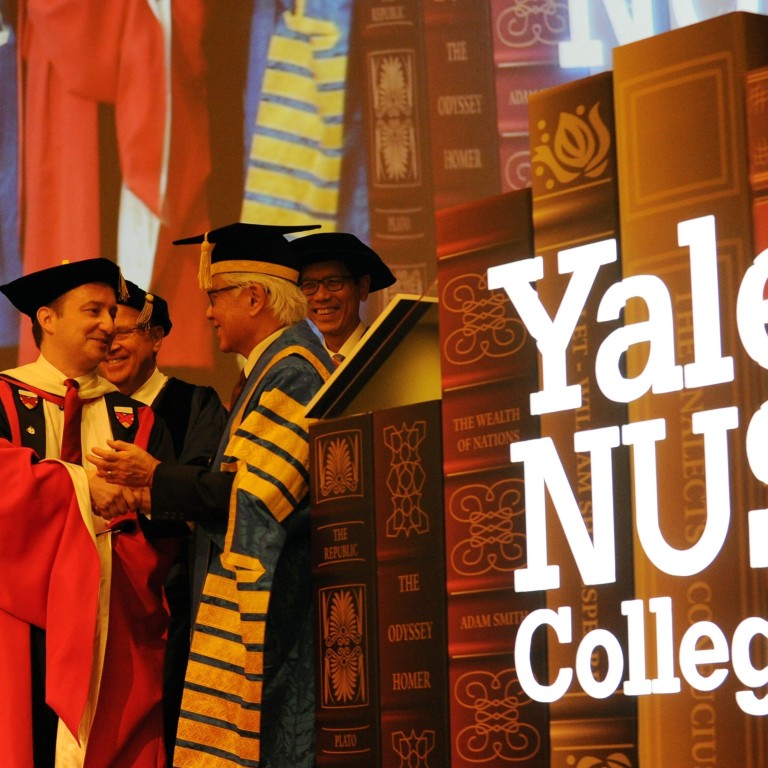 Money woes or curbing dissent? Singapore's academic community bemoans Yale-NUS college closure
The city state's first liberal arts institution, which was set up in 2011, will be merged with another programme to form a new entity
While some students believed campus activism played a role in the decision, a board member cited 'financial unsustainability' and insisted the move was to make liberal arts education more inclusive
In
Singapore
's university circles, all the talk this week was on the fait accompli closure of the Yale-NUS College, the city state's sole comprehensive liberal arts institution.
Primarily funded by the Singapore government, the college was hailed as epoch-making when it admitted its first students in 2013 with a double barrelled name that featured an Ivy League school and the island nation's oldest university.
Yale, founded as a divinity school in 1701, said at the time the new college in Singapore would be the "first new college to bear the Yale name in 300 years".
Eight years on, that experiment is coming to an end under controversial circumstances.
On August 26, students of the college were told that classes the next day would be cancelled and an online town hall would be held instead.
Administrators told students during that session that the National University of Singapore had decided to merge Yale-NUS College with another programme – the University Scholars Programme (USP) – to create a new college.
The move was in line with a broader restructuring within the Singapore university and meant the 250-odd Yale-NUS students who matriculated earlier this year would be the college's last batch when they graduate in 2025.
The students were muted during the online session and questions were directed to a mediator rather than the administrators who were speaking. Later, the college publication The Octant reported that students were distraught over the shock announcement, with a short audio clip posted on its website of them yelling into their computers. The journal said the students "screamed to mourn the loss of the college".
"I felt betrayed, hurt, and left out by a school administration that told me I was going to get a liberal arts education worthy of any top-tier liberal arts school in the US," Suman Padhi, an incoming first-year student, wrote in The Octant.
In New Haven, Connecticut, Yale University's president Peter Salovey said in a statement that the soon-to-close Singapore college's governing board was committed to providing current students with the "full Yale-NUS experience" and would ensure a smooth transition for staff and faculty.
Yale-NUS's policies on academic freedom will remain in place through 2025, he added.
Clampdown on dissent?
What exactly was at the centre of the decision to close a college that less than decade ago was being hailed as a petri dish for liberal arts education in Asia?
For critics of the long-ruling
People's Action Party
(PAP) – infamous for a perceived touch-me-not sensitivity to dissent – only one consideration made sense: authorities had grown tired of the school's status as a breeding ground for pugnacious graduates.
Over the years, the college's autonomous governance model allowed for student activism not seen in other parts of NUS or Singapore's five other public universities.
Among the organisations that have emerged from Yale-NUS College in recent years include gender and sexuality awareness group G-Spot, the Inter-University LGBT Network and climate action group GreenCheck.
In one controversy in recent years, the government backed an 11th-hour
cancellation of a Yale-NUS course on dissent
that was to have been coordinated by Alfian Sa'at, a prominent playwright known for his strident criticism of the PAP.
Then-education minister Ong Ye Kung said "academic freedom cannot be carte blanche for anyone to misuse an academic institution for political advocacy".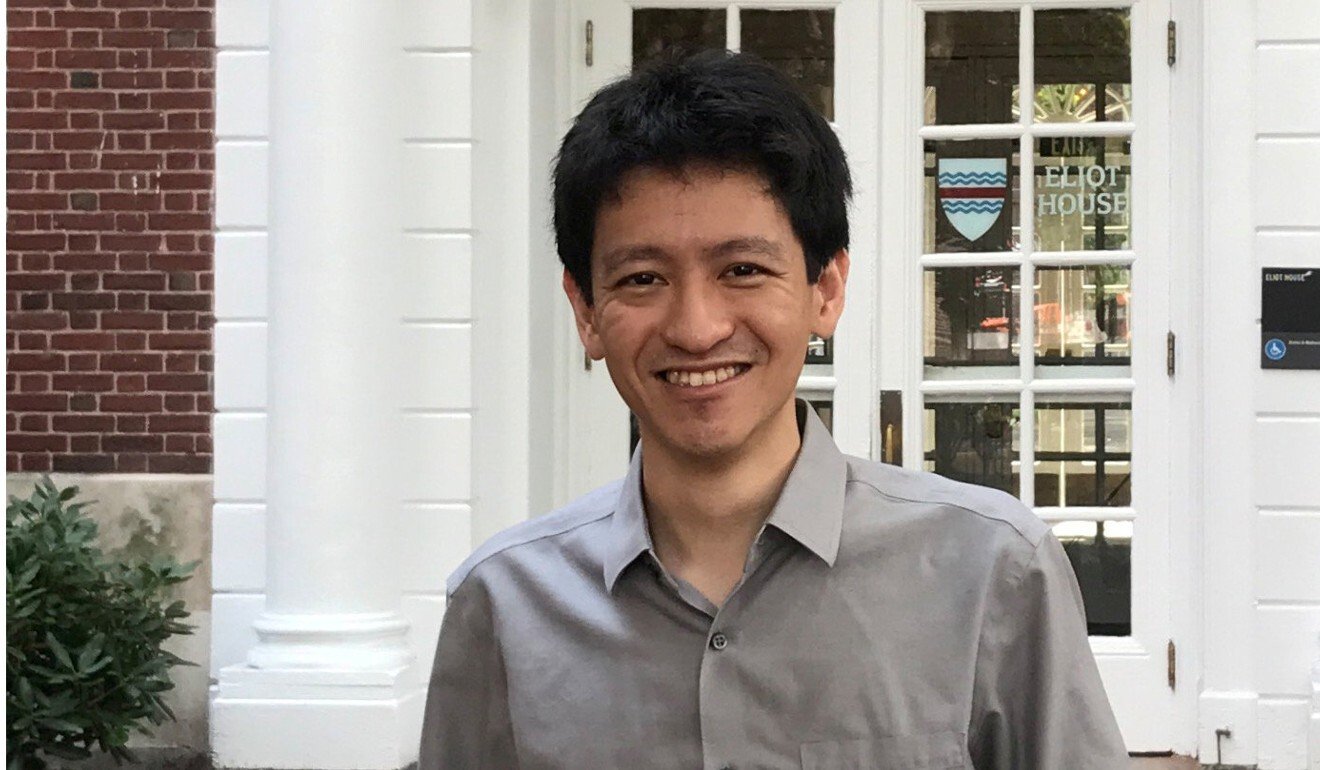 Harvard University economics professor Li Shengwu, an estranged nephew of Prime Minister
Lee Hsien Loong
, wrote on Twitter after the August 27 announcement that his uncle's government exercised "substantial control" on universities including on tenureship decisions and class content.
"Yale-NUS has collapsed under its contradictions," said Li.
Current students and some alumni too echoed Li's view.
Second-year Yale-NUS student Mitchell Palmer wrote in a blog post that the episode showed that "true liberal arts education cannot survive in Asia".
Meanwhile, a Change.org petition that has thus far garnered over 13,000 signatures contends that the merger that closed Yale-NUS was emblematic of NUS's "top down" decision making process that excluded the views of students and faculty.
"NUS has had a history of concentrating power over major decisions and its processes to its upper management, with minimal regard for the members of NUS whom it claims to serve," the petition's drafters said.
Daryl Yang, an alumnus who was the former president of the Yale-NUS gender and sexuality alliance, told This Week in Asia he believed the merger could affect student activism and ground-up groups. He suspected that such groups would face "much greater scrutiny and top-down control".
"It's like we are taking two steps forward, and one step back," said Yang, who graduated in 2019 with a double degree in law and liberal arts.
"It will be much harder for students to fully engage with their academic interests outside the classroom and it will be up to the students at the new college [the yet-to-be-named merged entity] to negotiate this and carry on the work of our student groups that have become a defining aspect of the Yale-NUS and USP experience."
Money woes
Pro-establishment voices say the critics have been too quick to presume the PAP government had anything to do with what was essentially an internal, administrative decision by NUS.
Chan Heng Chee, a grandee of the country's foreign ministry who sits on the Yale-NUS board, told The Economist "financial unsustainability" was a factor in the merger.
The restructuring exercise – involving not just Yale-NUS but five other departments – was in fact an effort by NUS to make "liberal arts education more accessible [to Singaporeans] and more inclusive", Chan said.
About 40 per cent of the college's student population are non-residents, according to its website. In contrast, the government in 2018 said international students made up about 10 per cent of the total undergraduate intake in Singapore.
Jason Tan, an associate professor at the National Institute of Education, said the arguments supporting the merger to boost inclusivity in liberal arts education had its merits.
"There is growing recognition that many of the problems that we are facing, such as the pandemic and
climate change
and cybersecurity, are issues that demand interdisciplinary approaches," Tan said.
Referring to a 2008 report by Singapore's Ministry of Education that first mooted the need to expand liberal arts education in the republic, Tan noted that the Yale partnership had given NUS a steady base to build on. The original affiliation agreement allowed for either party to withdraw from Yale-NUS in 2025.
"I think the college has already established a commendable reputation over the last decade and there may be arguments that it is time for the NUS to confidently do it alone," he said.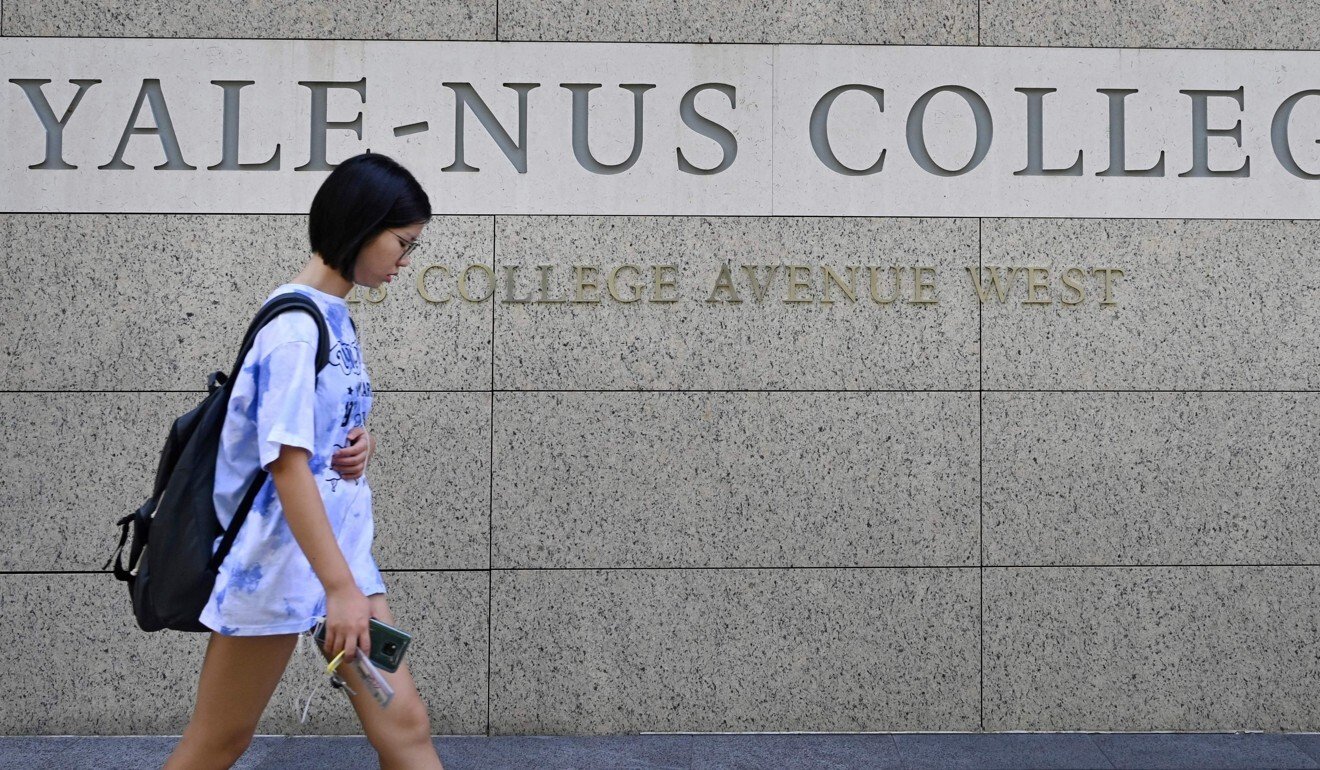 Whether or not the Yale-NUS merger would affect Singapore's standing as an education hub, Tan suggested that much would depend on the way the NUS carries out the merger to allay fears and concerns raised by students, faculty and alumni.
For present-day Yale-NUS students, the manner with which the demise of the institution was announced has soured hopes for the future iteration of the college, and buttressed their view about how authorities perceive liberal arts education.
One third-year student, who wanted to be known as Henry, said students remained in a state of confusion over the sudden move. There had been little signs of the merger before last week.
The Octant reported that Tan Tai Yong, president of the Yale-NUS College, had said that the news came to him "as a fait accompli".
"There is a great injustice at tearing down a school nine years in, especially when the school has been doing something really good," Henry said.