India
Get more with myNEWS
A personalised news feed of stories that matter to you
Learn more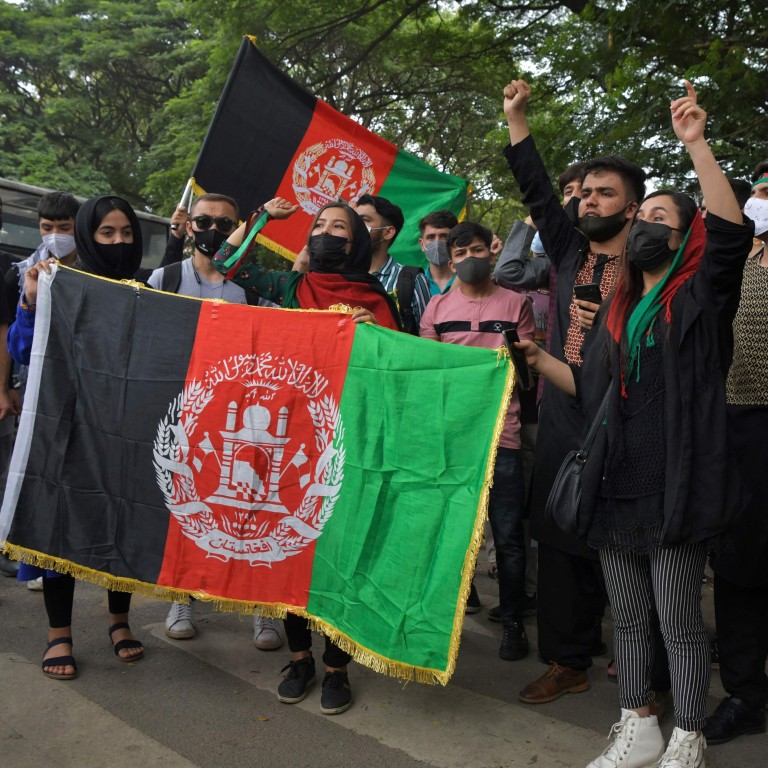 India set to host BRICS talks with regional security on agenda, as it keeps eyes on Afghanistan and Pakistan
The meeting, which also includes China and Russia, comes as Taliban hands top positions in its interim government to a faction known for militant attacks
New Delhi is also watching Pakistan, having long believed Islamabad has offered forces a safe haven from which to plan attacks on Indian soil
India is set to raise its concerns about regional security when it hosts the virtual BRICS summit on Thursday, days after the Taliban announced an
interim government
in Afghanistan.
New Delhi's national security adviser Ajit Doval will make a presentation at the meeting, which will be attended by the other leaders of the five-nation group of emerging economies – China, Brazil, Russia and South Africa – that now accounts for about 25 per cent of the world's total economic output and more than 16 per cent of trade.
India's worries about the Taliban, which retook power on the back of the United States' withdrawal of its troops last month, have mounted after the Islamist group on Tuesday said it would establish an interim regime led by Mullah Mohammad Hassan Akhund, with Abdul Ghani Baradar as the deputy prime minister.
While the Taliban had promised to form an inclusive government, top positions were handed to veteran fighters of the 20-year battle against US forces, and to the Haqqani network, a violent faction of the group that has been based at the border with Pakistan and is known for militant attacks.
No United Nations member state has formally recognised the new Taliban government. China on Wednesday said the naming of Afghanistan's interim government was a "necessary step" and that it was ready to maintain communications with the Taliban-led leadership, while Beijing also urged the group to listen to different views domestically and internationally.
Gautam Mukhopadhaya, a former Indian ambassador to Afghanistan, said New Delhi's concern was that the real power in Kabul would be centred in the hands of the Haqqani network and Mullah Mohammad Yaqoob, who is the son of Mullah Mohammad Omar, a Taliban founder.
"Baradar and Mohammad Hasan Akhund are the soft faces of the Taliban," Mukhopadhaya said, referring to the Taliban's head of government and his deputy.
India is also closely watching the moves of its arch-rival Pakistan, having long believed that Islamabad has offered anti-Indian forces a safe haven from which to plan attacks on Indian soil.
Lieutenant-General Faiz Hameed, chief of Pakistan's powerful Inter-Services Intelligence (ISI) agency, flew into Kabul last weekend.
Academic Avinash Paliwal, from the School of Oriental and African Studies (SOAS) in London, said while Hameed's agenda had not been made public, his visit showed Pakistan's influence over the Taliban and could help his own claim to be the country's next army chief.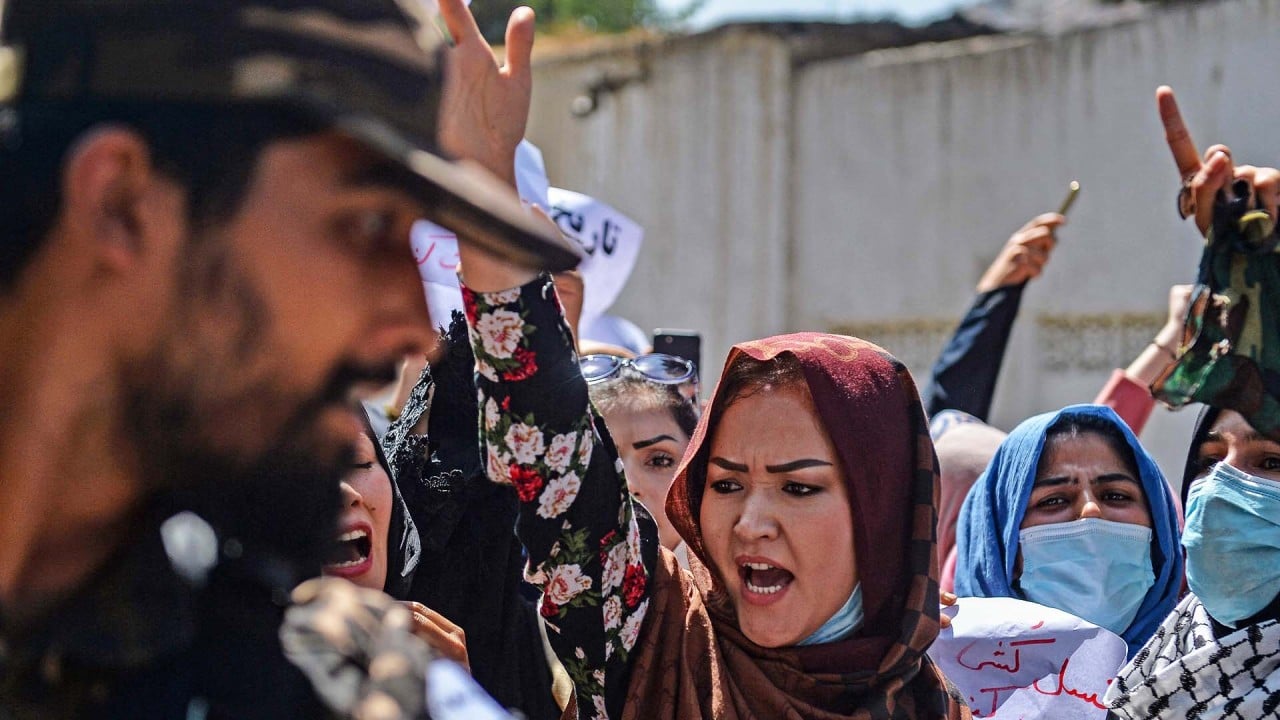 02:34
Taliban fires weapons in air to disperse crowds at anti-Pakistan protest in Kabul
Taliban fires weapons in air to disperse crowds at anti-Pakistan protest in Kabul
Hameed's visit came as the Taliban
claimed victory over Panjshir
, the rugged northern part of the country that fell to the Islamist group on Monday after weeks of fighting.
On Tuesday, hundreds of Afghans, mainly women, protested in Kabul to oppose what they viewed as Pakistan's meddling in the country and support for the Taliban's military campaign.
"The jihad will continue and Pakistan will continue to call the shots," said former diplomat Mukhopadhaya. He added the Taliban would, however, also face internal rivalry and challenges in handling the Pakistani Taliban, a group that has increasingly posed a security challenge to Islamabad as it seeks to protect Chinese investment projects on its soil.
Kanwal Sibal, a former Indian foreign secretary, said the ISI – which had been accused by the US of covertly backing the Taliban for the past two decades – was no longer worried about going public with its links to the Islamist group.
"The West is not only reconciled to it but is encouraging Pakistan to intervene with the Taliban on issues of evacuation and refugees," Sibal said.
Pakistan on Wednesday hosted a virtual meeting of foreign ministers from countries neighbouring Afghanistan to discuss the situation there, involving representatives from China, Iran, Tajikistan, Turkmenistan, and Uzbekistan.
In an opening statement, Pakistan's foreign minister Shah Mehmood Qureshi said the neighbours' priorities were to prevent a humanitarian crisis and economic meltdown in Afghanistan. Wang Yi, his Chinese counterpart, said all parties should strengthen border control cooperation to eliminate terrorist groups from Afghanistan.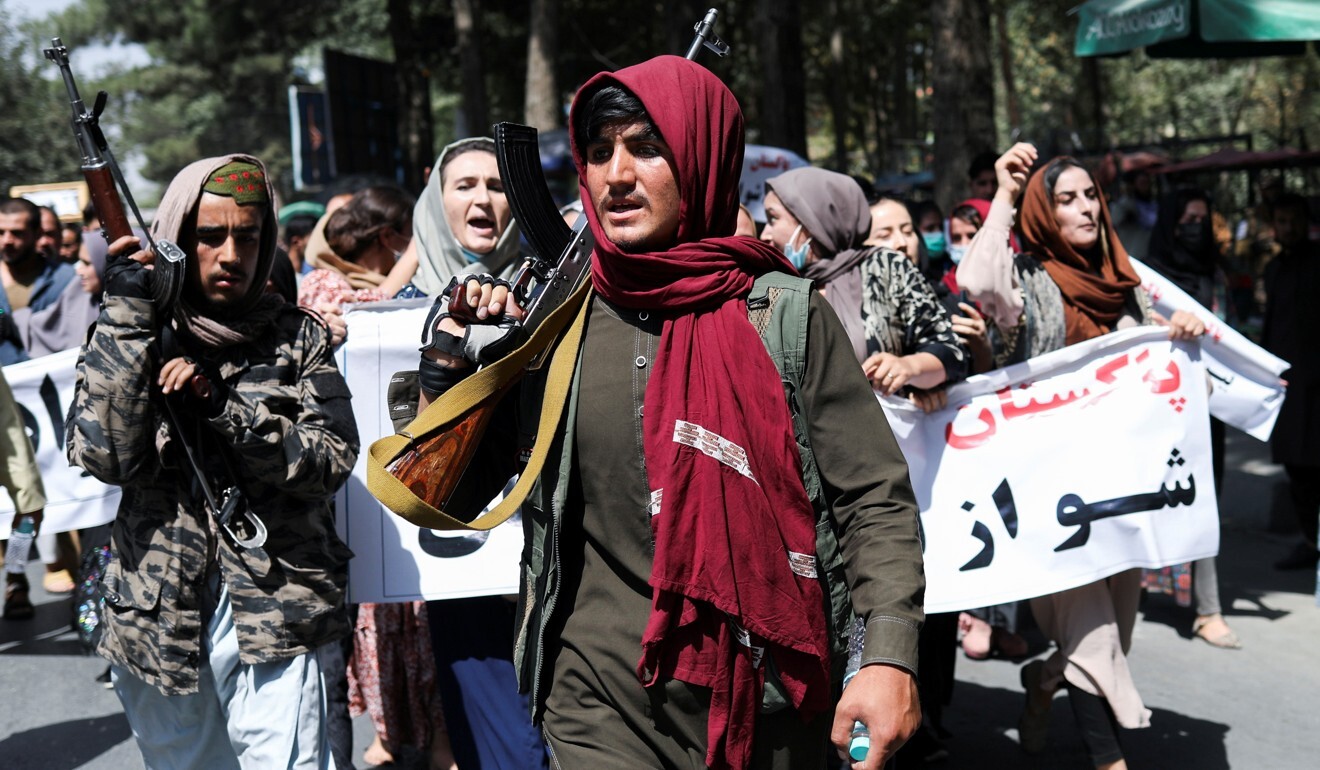 India this week also hosted meetings with US and Russian intelligence officials in New Delhi to discuss Afghanistan, according to media reports, while Indian Prime Minister Narendra Modi is expected to head to the US later this month for a Quadrilateral Security Dialogue Summit on September 24 hosted by US President
Joe Biden
.
Milan Vaishnav, director of the South Asia programme at Carnegie Washington, said the challenge for Biden's administration was to convey to India that America's pivot to the
Indo-Pacific region
was not exclusively focused on China, but was comprehensive enough to encompass the turmoil to India's west.
"The Biden administration will try to reassure the Modi government that it will not allow Afghanistan to re-emerge as a terrorist safe haven," he said.
But Sibal, who was India's top diplomat from 2001 to 2002, said the US was largely interested in "shielding [it] and its allies from Afghan-based terrorism, not India" and also wanted Pakistan's help in stemming the flow of Afghan refugees to Europe.
"The US has always been ambivalent about India's concern about Pakistan. Though they are aware that Pakistan has always sought strategic depth in Afghanistan, they have facilitated it, knowing Indian concerns," he said.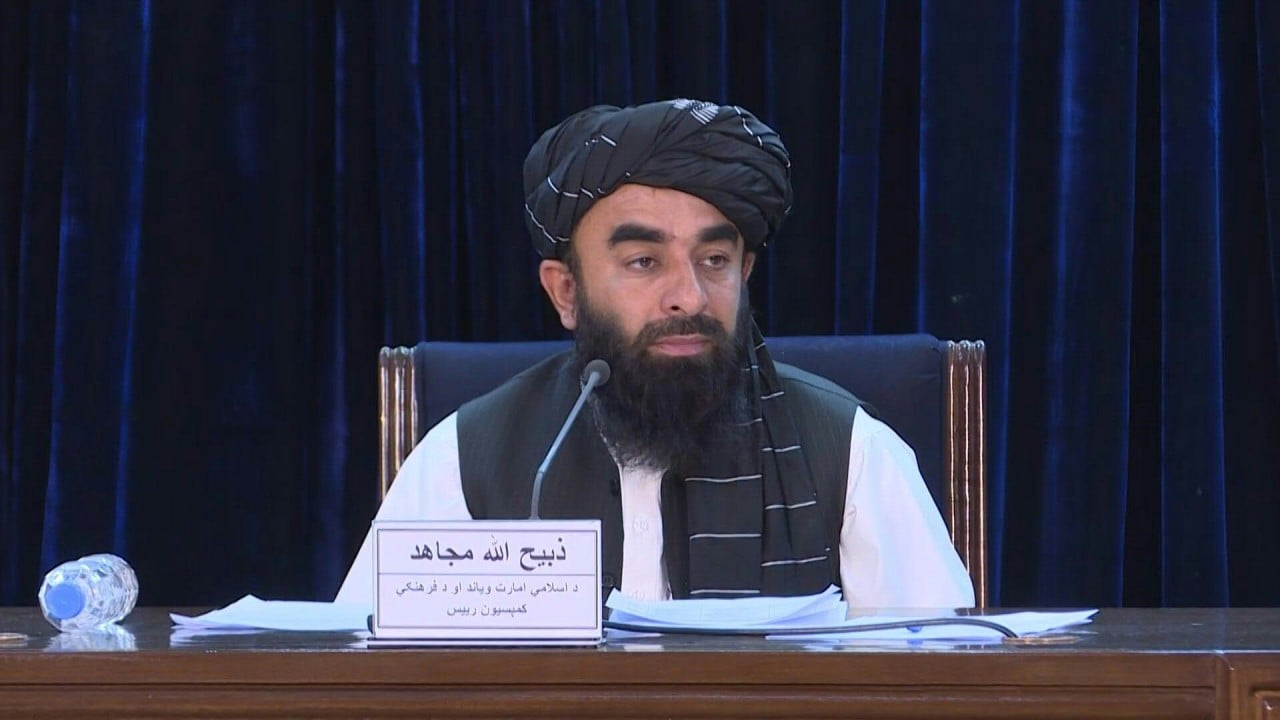 02:09
Taliban announces new Afghanistan government, giving top roles to hardliners and no women
Taliban announces new Afghanistan government, giving top roles to hardliners and no women
Indian diplomats believe the Taliban is keen to engage India, which invested US$3 billion in development projects and trained Afghan teachers and public servants under the previous government, but Pakistan is opposed to this.
Riaz Mohammad Khan, a former Pakistani foreign secretary who was in office from 2005 to 2008, disagreed with this stance.
"It is not for Pakistan to determine role or relationship between India and Afghanistan. But what we cannot accept is that Afghan territory be used by India for subversion against Pakistan," he said.
Khan pointed to how Pakistan had allowed India to trade with Afghanistan through the Pakistani city of Karachi, but New Delhi had chosen to go through Iran's Chahbahar port. But Afghan goods could not enter India through the land route, as there were no bilateral agreements between New Delhi and Islamabad since relations suffered a downturn two years ago.
Still, even as India seems out of the equation in Afghanistan now with China, Russia, Pakistan, and Iran emerging as influential neighbours, Paliwal said the Taliban knew it was in its interests to keep channels of communication with India open, as this would afford it a counterbalance to Pakistan's influence.
"There is considerable anti-Pakistan sentiment across Afghanistan, and the Taliban is unlikely to remain immune to such public opinion forever," Paliwal said.
Additional reporting by DPA, AP, Reuters