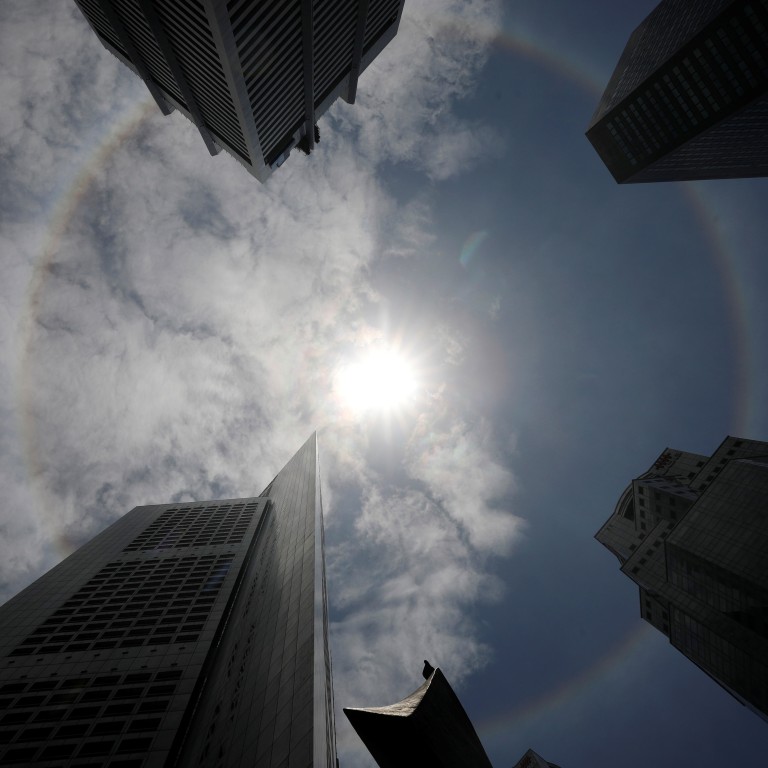 Singapore tables internet-era foreign interference law citing cases in Australia, EU
Authorities in the island nation say it is especially vulnerable to online misinformation campaigns, such as those experienced by Western nations
Without naming the countries involved, the home affairs ministry outlined two incidents involving alleged China-linked activities in Australia and the EU
Singapore
on Monday introduced a new bill aimed at combating foreign interference in local politics, with authorities saying the "
highly digitally connected
" republic was especially vulnerable to online misinformation campaigns such as those recently experienced by Western nations.
The introduction of the new legislation was widely expected after law and home affairs minister K. Shanmugam in 2019 said fresh measures were required to deal with a threat that was at times graver than conventional military force.
In a press statement announcing the introduction of the ­Foreign Interference (Countermeasures) bill, Singapore's authorities did not spell out whether they were targeting specific governments.
Without naming the countries involved, the Ministry of Home Affairs outlined two recent instances of foreign interference that resembled incidents involving alleged Chinese-linked activities in
Australia
and the
European Union
.
Chong Ja Ian, a foreign policy scholar with the National University of Singapore (NUS), said while the bill was broadly worded, it was likely to create the impression in some people that the city state was targeting China, as Beijing had been "by far the most active in using irregular lobbying and influence efforts".
The passage of the new law is a formality as the ruling People's Action Party (PAP) has a legislative supermajority in parliament.
"The bill will strengthen our ability to prevent, detect and disrupt foreign interference in our domestic politics conducted through hostile information campaigns and the use of local proxies," the Ministry of Home Affairs' statement said.
"These provisions do not apply to Singaporeans expressing their own views on political matters, unless they are agents of a foreign principal. Singaporeans have the right to discuss politics," it said. "Nor do they apply to foreign individuals or foreign publications reporting or commenting on Singapore politics, in an open, transparent and attributable way, even if their comments may be critical of Singapore or the government."
With the new law, the government will have powers to direct internet platforms to block social media accounts that are deemed to be engaged in hostile information campaigns. Authorities will also have the power to direct internet service providers to geo-block such content.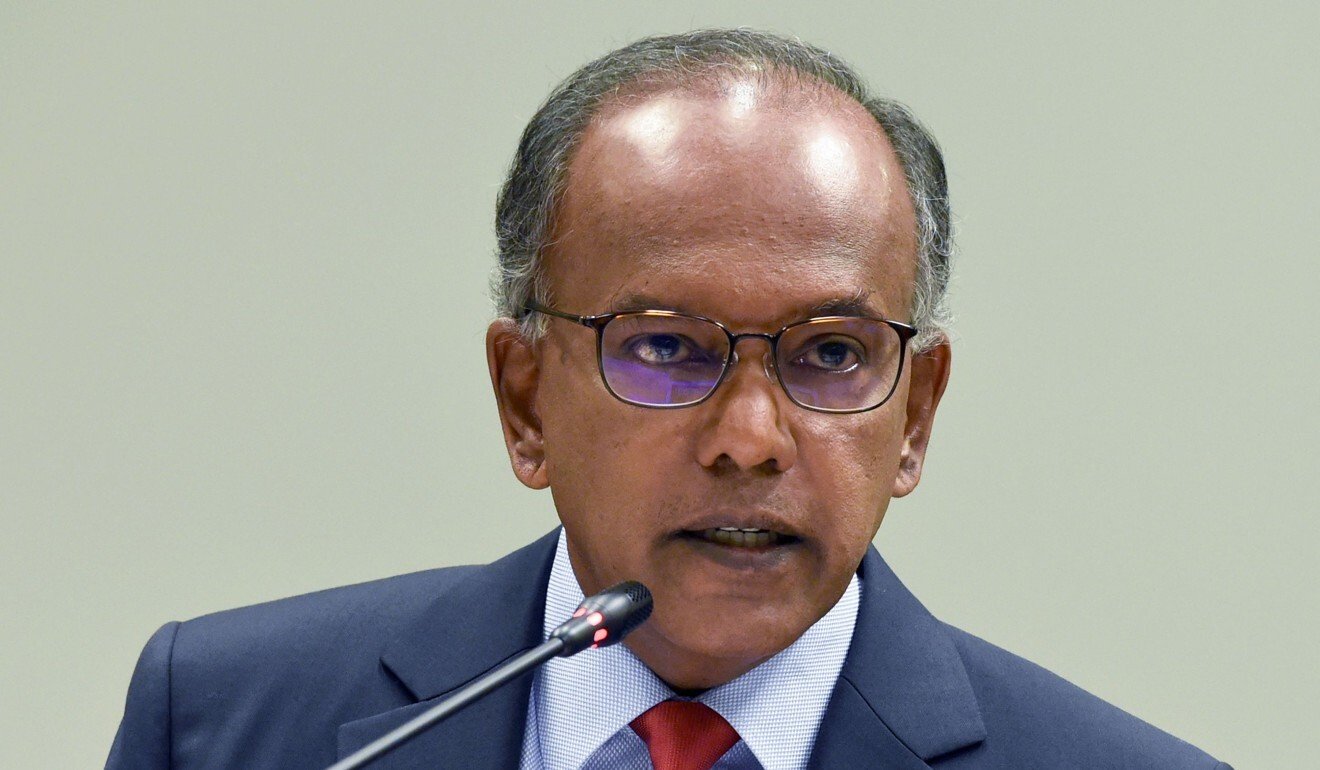 Platforms can be asked to disable or limit functions that allow this content to go viral. In a more extreme measure, the Singapore government can order app distribution services – such as the relevant Apple or Google stores – to block apps being used for foreign interference from being downloaded in the city state.
The home affairs minister will also be empowered to issue "technical assistance direction" to social media services to disclose information required "to determine if the harmful communications activity is being undertaken by or on behalf of a foreign principal", the statement said.
This directive can be pre-emptive if the minister suspects there are preparations or plans for such harmful online activity.
The law will also target individuals and organisations seen as local proxies of foreign actors seeking to interfere in Singapore's politics.
The country's Political Donations Act will be repealed, with its measures – and additional rules – ported over to the new foreign interference legislation.
So-called defined politically significant individuals such as cabinet members, MPs, election candidates, and election agents will be subject to these rules.
Other players who are not directly involved in active politics could meanwhile be named "designated politically significant persons" if authorities deem their activities as having "political ends" and that it was in the public interest for countermeasures to be applied to them.
Those who wish to challenge such countermeasures or their designations have a right to appeal, albeit not via the judiciary, according to an outline of the government's proposal for how the law would be overseen and administered.
An independent tribunal comprising a High Court judge and two other individuals "outside the government" will review decisions on hostile information campaigns. Such an arrangement is necessary as "sensitive intelligence with national security implications may be involved," the statement said.
As for appeals against designations as a politically significant person, they can be filed to the "competent authority" that will administer the law, and subsequently to the home affairs minister – who may consult an advisory body.
The Ministry of Home Affairs' statement cited instances of past foreign interference in Singapore that it said showed the republic was not immune to the problem.
One was that of Hank Hendrickson, a Singapore-based US diplomat who left the country in 1988 after being made persona non grata for allegedly seeking out individuals critical of the PAP and encouraging them to run in elections.
The statement also mentioned the case in Australia where "a former senator received donations from a foreign billionaire, and advocated for the foreign country's position on a sensitive issue of national security, contradicting his own political party's official position".
Although he was not named, the scenario outlined appears to match events involving Sam Dastyari, a former Labor Party power broker who quit the senate in 2018 over his China connections.
The statement also references a case in Europe in which a chairman of an EU foreign-friendship group received flights and hotel stays sponsored by a foreign government, and subsequently "voiced views that supported the foreign country's policies on various issues, including urging sympathy towards a foreign company."
That scenario appeared to reference a saga involving Czech member of the European Parliament Jan Zahradil, who is under investigation over allegedly failing to properly disclose financial support from Beijing's mission in the EU.
On online campaigns, Singapore's home affairs ministry cited an episode during which Singapore faced "bilateral issues with another country in late 2018 and 2019", and experienced "an abnormal spike in online comments critical of Singapore on social media" by anonymous accounts that "sought to create an artificial impression of opposition to Singapore's positions".
At the time, the governments of Singapore and neighbouring Malaysia were engaged in a fierce dispute over airspace and maritime boundaries.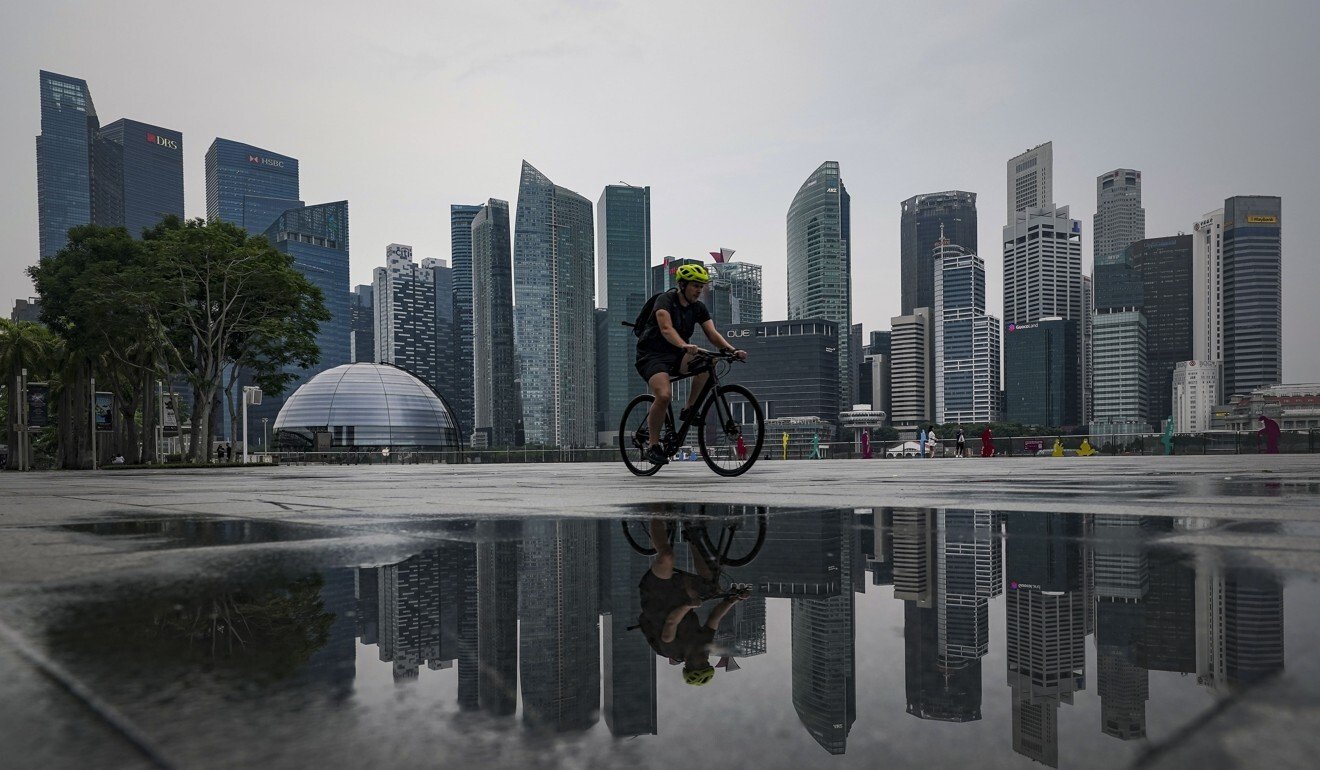 Political analysts said the expansive powers the proposed legislation accorded to the government were noteworthy.
Chong, the NUS professor, said there needed to be a clearer definition of "political ends" – as stated in the bill – as it appeared to potentially cover a wide range of activities.
He highlighted that trade associations and chambers of commerce, for instance, had foreign members or were formed around foreign entities that lobbied for policy and regulatory reforms.
Likewise, academic institutions also receive foreign funding to conduct research on social and political matters relating to Singapore. It was unclear if these dealings would fall foul of the law, Chong said.
Eugene Tan, a law professor at Singapore Management University, said it was likely that activists and independent media outlets would find themselves in the crosshairs of the new legislation.
While foreign funding was not outlawed, these players should be prepared to make regular disclosures, he said.
Howard Lee, an Australia-based Singaporean scholar researching journalism and media governance, said the opaque nature of how the law would be administered was worrisome. He cited authorities' powers of discretion to designate persons as politically significant as among the processes that would be shielded from public scrutiny.
Lee suggested that the many levers of the bill, including blocking access to content and the removal of applications, could amount to "direct censorship".
"This lack of transparency is compounded by there being no public hearings for appeals against such directions," he said.
Additional reporting by Kok Xinghui
This article appeared in the South China Morning Post print edition as: Bill to fight foreign interference in local politics introduced