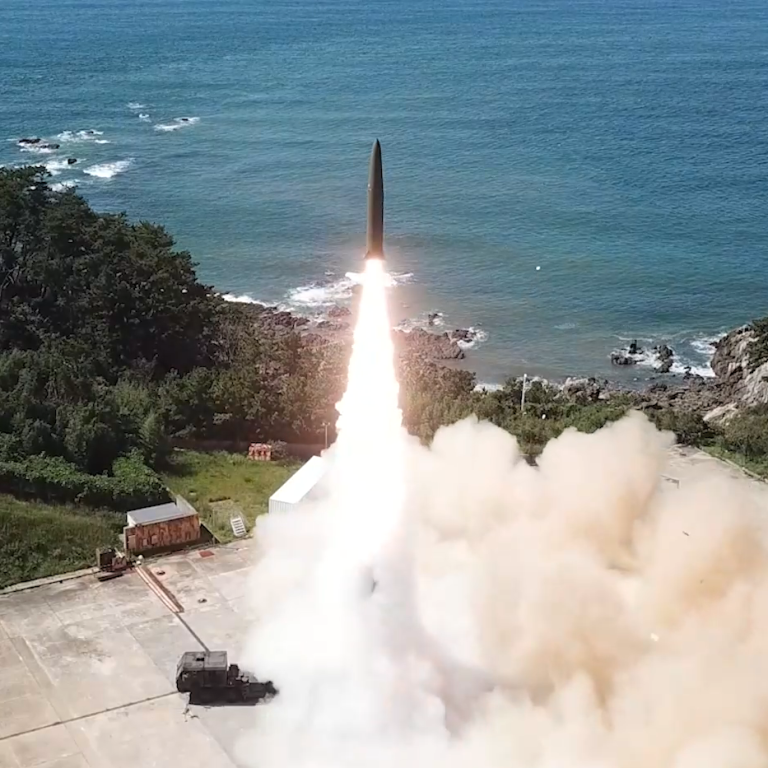 Korean arms race heats up as North fires ballistic missiles, South in submarine breakthrough
North Korea follows up test of long-range cruise missile with launch of two ballistic missiles; South announces spate of breakthroughs including a world-first launch from an air-independent propulsion submarine
Developments come amid a flurry of diplomatic activity aimed at denuclearising the North, with Chinese Foreign Minister Wang Yi in Seoul and representatives from the US, Japan and South Korea meeting in Tokyo
The arms race on the Korean peninsula is heating up, with
North Korea
firing a pair of ballistic missiles off its east coast on Wednesday, as the South announced a spate of breakthroughs in its development of new weapons including submarine-launched ballistic missiles.
Just days after testing a cruise missile with possible nuclear capabilities, the North test-launched two ballistic missiles from its central inland region towards the east coast, according to
South Korea's
Joint Chiefs of Staff (JCS). It said the missiles flew 800km and reached a maximum height of 60km.
The South Korean military had raised its level of surveillance in response and was maintaining a posture of "full readiness" in close cooperation with the United States, the JCS added.
Japanese Prime Minister
Yoshihide Suga
called the missile launch "outrageous", and strongly criticised the action as a threat to the peace and security of the region.
Japan's coastguard said the missiles landed outside its exclusive economic zone.
Both Suga and South Korean President
Moon Jae-in
are to convene sessions of their national security councils to discuss the launches, according to their offices.
Pyongyang has been steadily developing its weapons programme amid a stand-off over talks aimed at dismantling its nuclear and ballistic missile arsenals in return for
relief from sanctions
.
The negotiations, initiated between former US president
Donald Trump
and North Korean leader
Kim Jong-un
in 2018, have been stalled since 2019.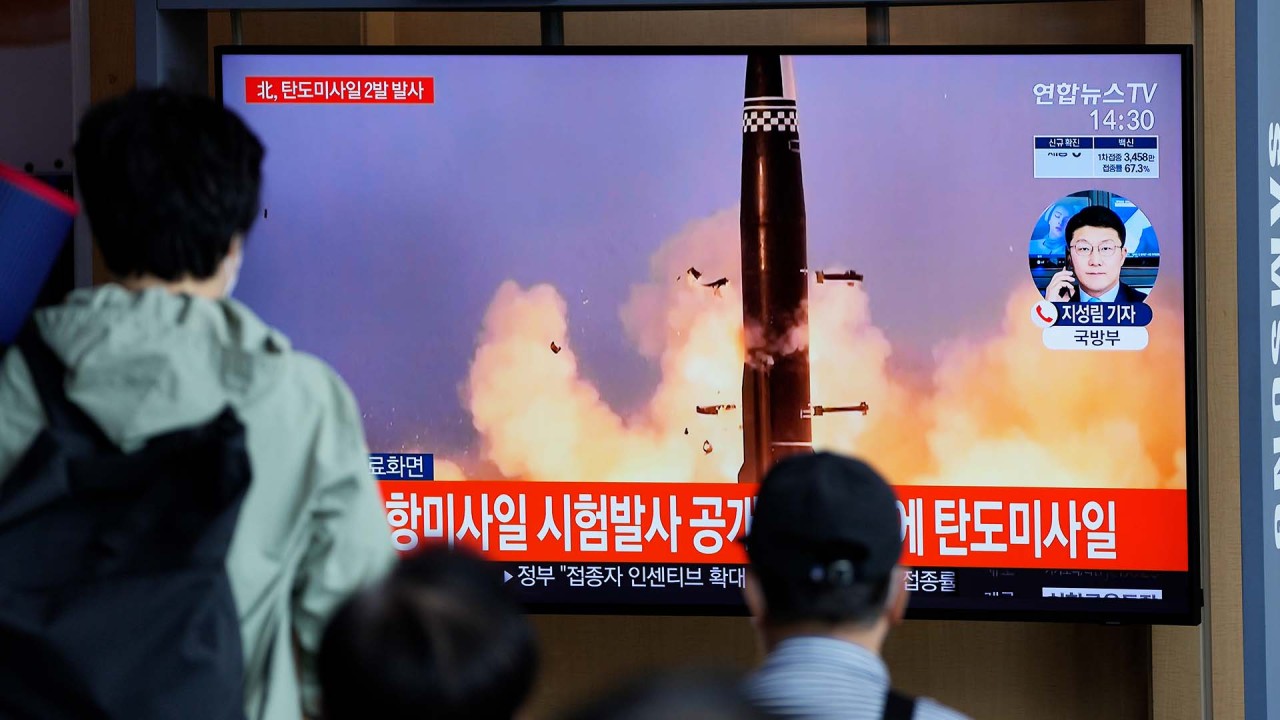 01:25
North and South Korea test fire ballistic missiles hours apart
North and South Korea test fire ballistic missiles hours apart
The ballistic missile tests are North Korea's first since March this year and are a further breach of UN sanctions.
"Despite its self-imposed pandemic lockdown, North Korea continues to prioritise military modernisation," said Leif-Eric Easley, international studies professor at Ewha Womans University in Seoul.
The North's missile launch came hours before the South announced a series of breakthroughs in weapons development.
These included the launch of missiles from an air-independent propulsion (AIP) submarine, a world first. AIP technology enables a non-nuclear submarine to operate without surfacing or using a snorkel.
Other advances announced by the Agency for Defence Development included the development of ballistic missiles with high-yield warheads that could hit targets "fast, precisely and overwhelmingly"; supersonic cruise missiles that the defence ministry said would soon be deployed; and long-range air-to-ground missiles fitted to its indigenous KF-21 jet fighters.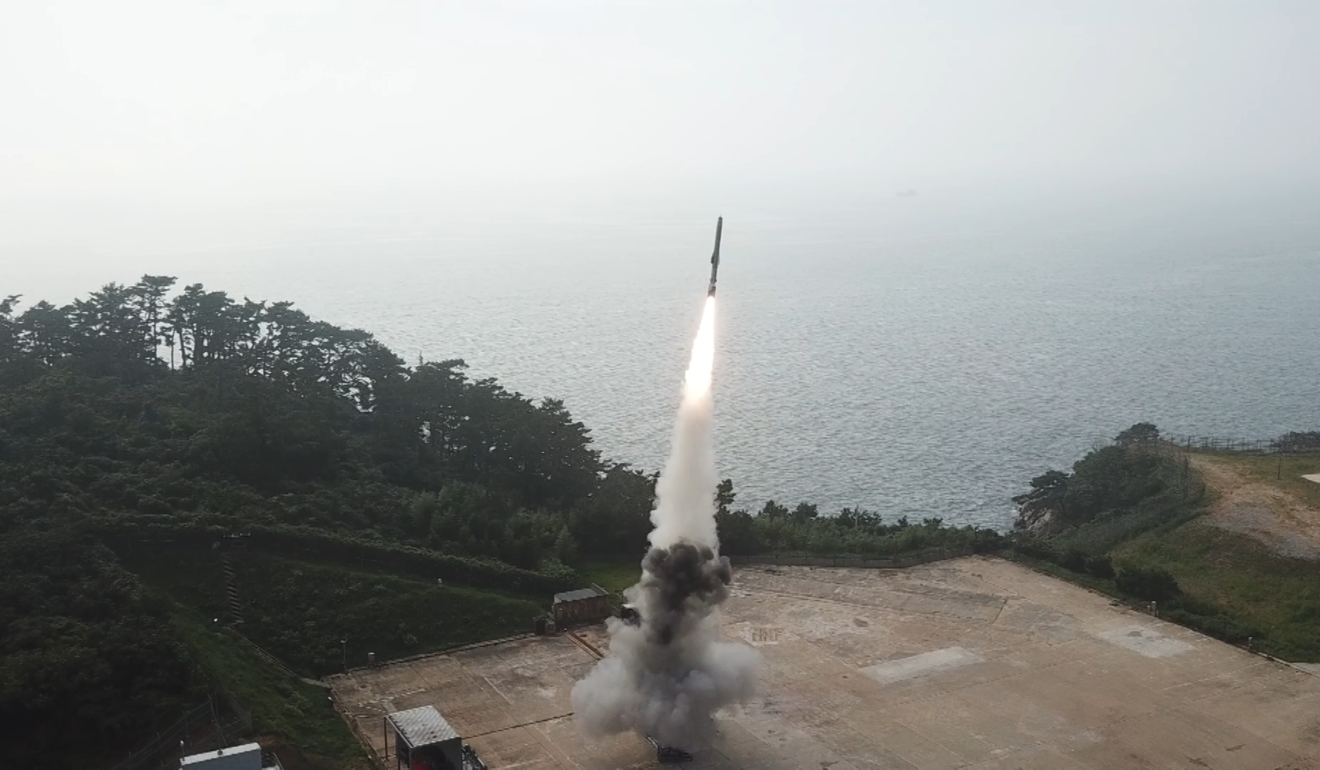 Denuclearisation push
The missile launches by Pyongyang and the spate of developments in the South came amid a flurry of diplomatic activity aimed at denuclearising the North.
Chinese Foreign Minister Wang Yi held talks with South Korean counterpart Chung Eui-yong in Seoul on Wednesday, amid concerns over the stalled denuclearisation negotiations between Pyongyang and Washington and North Korea's test of a new long-range cruise missile last weekend.
Those talks came just a day after senior diplomats from Japan, the US and South Korea met in Tokyo and agreed to continue their efforts towards the denuclearisation of North Korea through "dialogue and sanctions".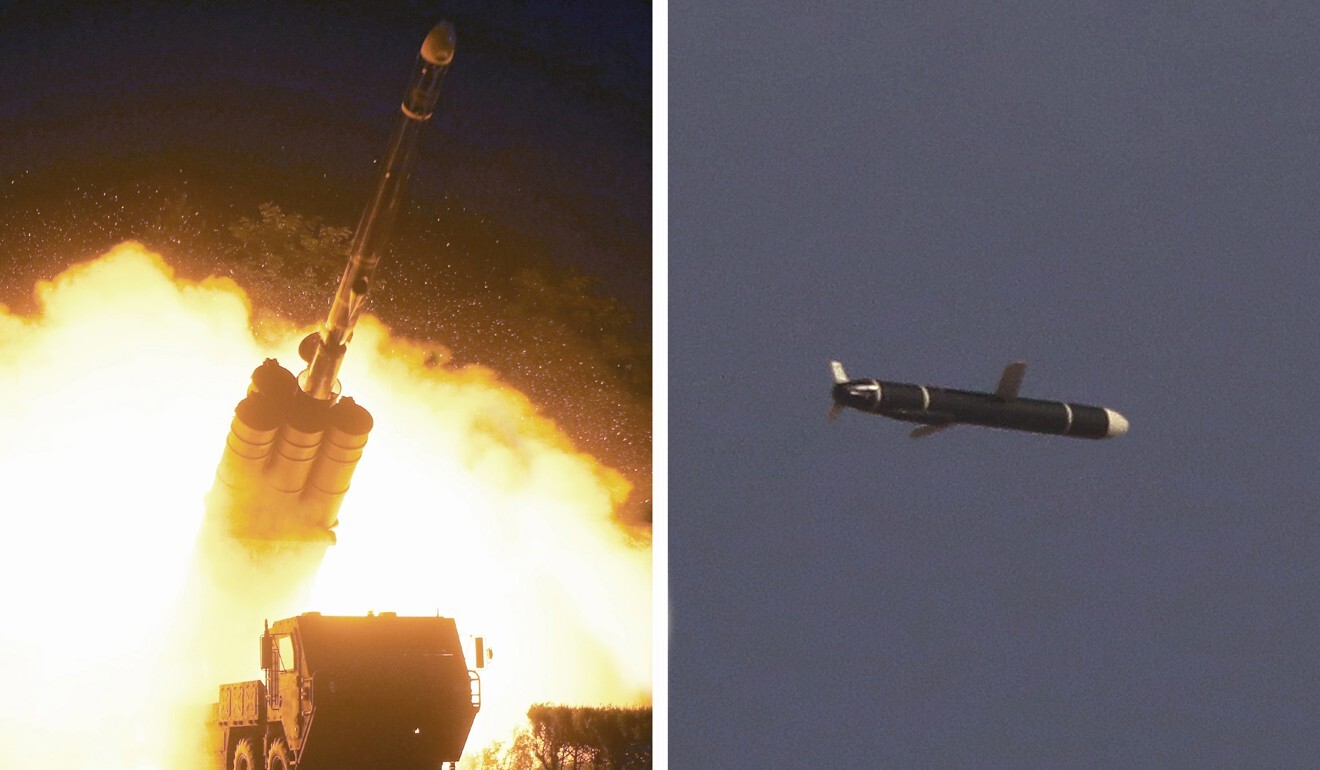 "Our cooperation becomes all the more important as North Korea advances furthermore in its nuclear and missile development," said Takehiro Funakoshi, head of the Japanese Foreign Ministry's Asian and Oceanian Affairs Bureau, at the start of the talks.
North Korea has called its new cruise missile "a strategic weapon of great significance". Analysts say the weapon could be the country's first cruise missile with a nuclear capability.
Yang Uk, a researcher at the Korea Defence Forum, said the North's latest missile launch was meant to convey its discontent towards Beijing over Wang's visit to Seoul.
Lee Il-woo, an arms expert at the Korea Defence Network, said the South's weapons systems were expanding by "leaps and bounds" due to a combination of technology and the country's mass production capabilities.
However, he added that many decisions were being delayed by government and military red tape and warned that supersonic missiles – that travel at speeds above Mach 1 – were already becoming "outdated". Other advanced militaries are now concentrating on hypersonic missiles, which can travel above Mach 5.
Additional reporting by Reuters, Kyodo
This article appeared in the South China Morning Post print edition as: arms race heats up with missile moves by rivals