Japan
Get more with myNEWS
A personalised news feed of stories that matter to you
Learn more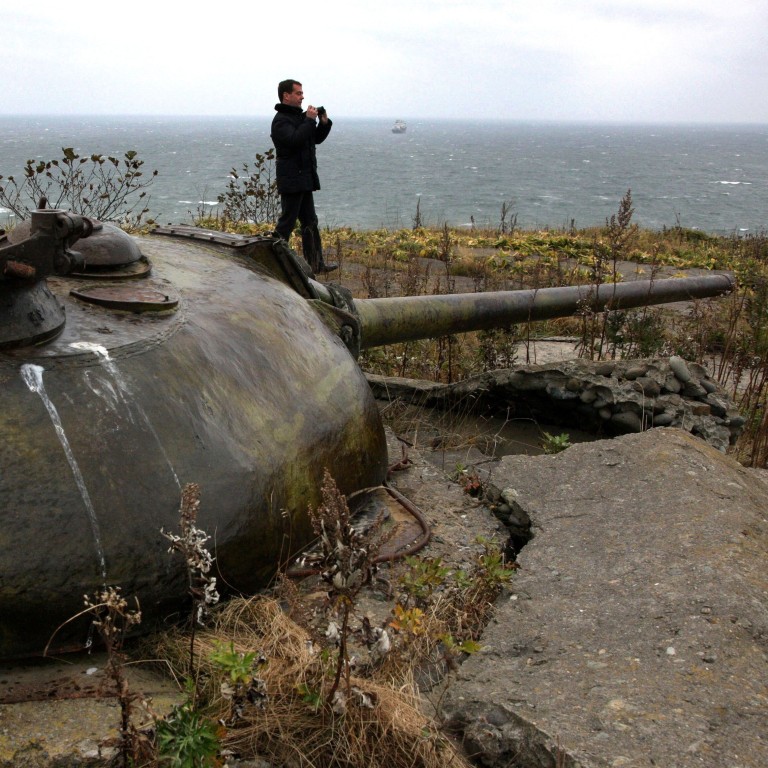 Is Russia stirring memories of Japanese war crimes to get close to China?
A Moscow-sponsored international conference to re-examine the 1949 war crime trials of 12 men from Japan's notorious biowarfare Unit 731 has angered Japanese conservatives
They accuse Moscow of playing up the atrocities to forge a stronger alliance with Beijing and enhance Russia's claim to the disputed Northern Territories/Southern Kuril Islands
A two-day international conference convened by the
Russian
government in the city of Khabarovsk in early September to re-examine the war crime trials that took place in the city in December 1949 has angered Japan's conservatives who have accused Moscow of magnifying the imperial army's atrocities to seek geopolitical gains.
Back then, 12 men from
Japan's
notorious biowarfare research base known as Unit 731 – based in northeastern China during the Sino-Japanese war – were found guilty of manufacturing and using biological weapons during
World War II
. The men were sentenced to between two and 25 years in labour camps.
The conference was sponsored by the Russian Historical Society, the Federal Security Service (FSB) and the Ministry of Foreign Affairs, with the occasion considered sufficiently important for both President
Vladimir Putin
and Foreign Minister Sergey Lavrov to issue statements that were read out during the event.
Describing the Khabarovsk hearings as of equal importance to the Nuremberg and Tokyo trials of the leaders of the defeated Axis powers,
Putin
said the court, "Passed a legal, moral and ethical judgment on those who unleashed World War II and were guilty of terrible crimes against humanity".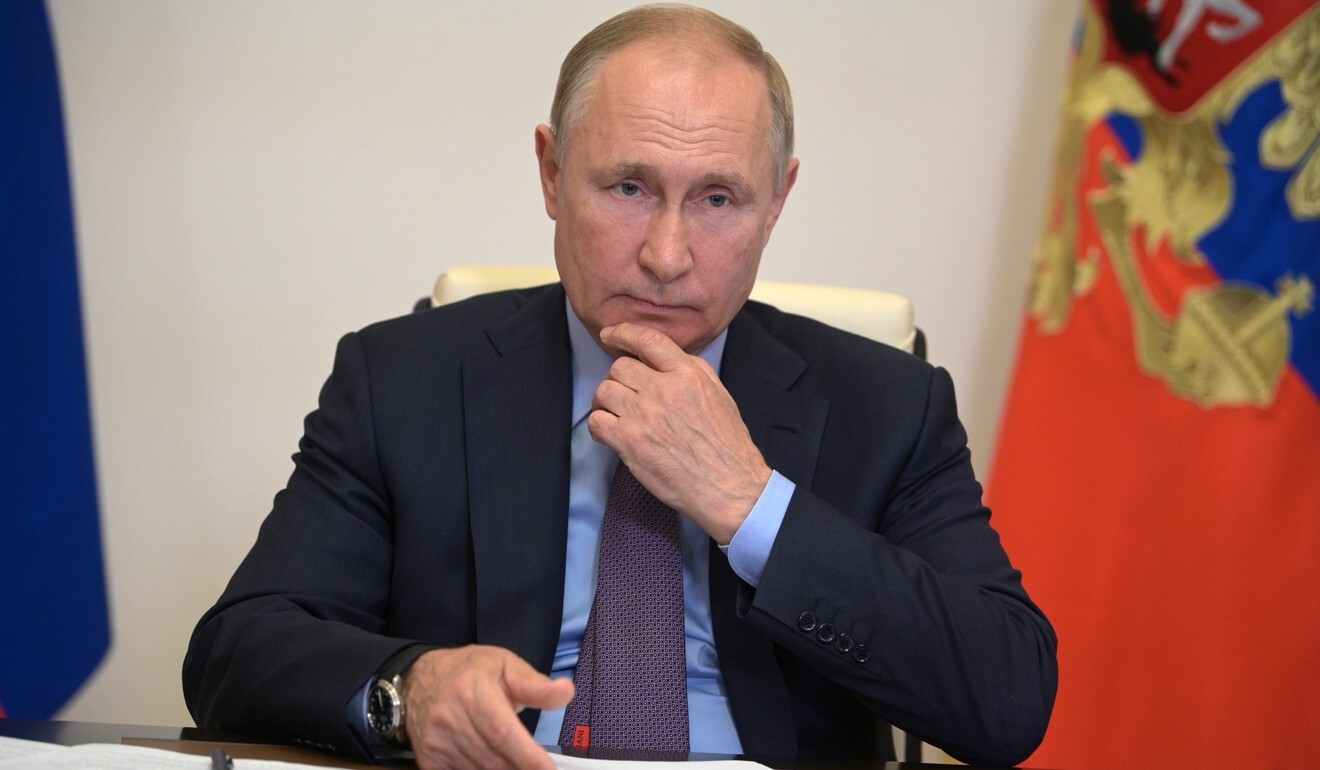 "That tribunal was an expression of our country's principled position on that gross violation of international law, including the ban on the use of chemical and biological weapons," he said, adding that the convictions paved the way for the 1972 UN Convention that outlawed such weapons.
News of the conference has irritated Japan's conservatives, who say Moscow has political reasons for playing up war crimes committed by the Imperial Japanese Army in the Far East during World War II.
They believe Russia is trying to enhance its claim to disputed islands off the far north of Japan – known in Japan as the Northern Territories and in Russia as the Southern Kurils – and
forge a stronger alliance
with
Beijing
, for whom wartime atrocities are still a flashpoint in ties with Tokyo.
While Japan has apologised for causing suffering during World War II, it has not publicly acknowledged the activities of Unit 731. Chinese state media say at least 3,000 people, mostly Chinese civilians along with some Russians, Mongolians and Koreans, were experimented on and died between 1939 and 1945.
Shortly before the conference, Russia's FSB released what it said were newly discovered documents on the activities of Unit 731, triggering headlines in domestic media such as "Japan's biological experiments on Soviet citizens".
Hiromichi Moteki, the acting secretary general of the Tokyo-based Society for the Dissemination of Historical Fact, insists the Khabarovsk hearings were based on Soviet propaganda.
Russia was again using these claims to criticise modern Japan, he said, as many people "have never heard of Unit 731, largely because it took place so long ago, so when Russia announces a conference on war crimes and allegations of biological warfare, it will today attract global attention".
"And, not by coincidence, that also serves to increase international support for the islands that the Soviets seized after they declared war on what was effectively an already defeated Japan," Moteki said.
An editorial in a recent edition of the
Sankei
newspaper echoed that belief, accusing the
Putin
administration of "downplaying the Soviet Union's illegal actions during the war by advocating a historical view in which the Soviet Union is the good guy and Japan the bad guy".
"This type of information warfare is inextricably linked to the
Putin
administration's claim that the Northern Territories became Russian territory as a result of World War II," it added.
James Brown, an associate professor of international relations at the Tokyo campus of Temple University, said Moscow's prime motivation was more likely to be building closer ties with Beijing in an effort to present a united front against the
United States
and its allies, including Japan.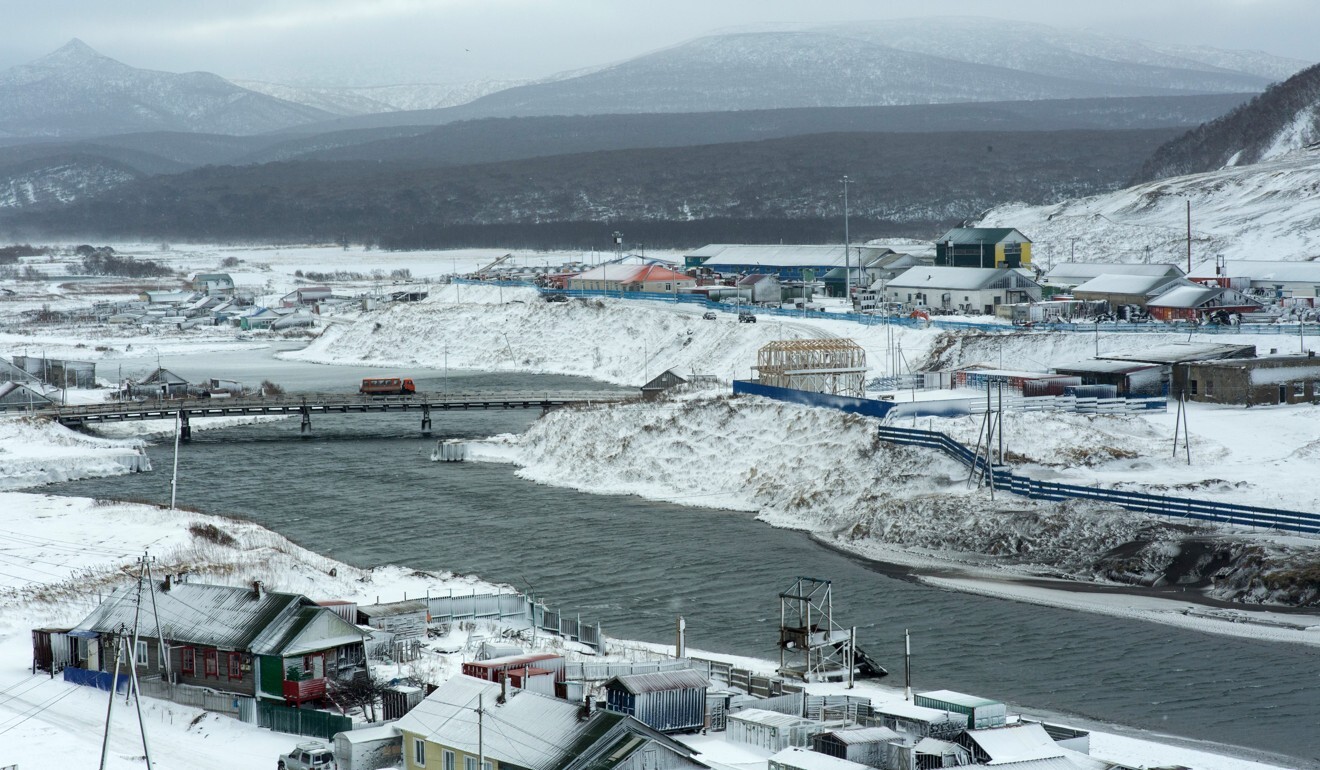 "This is another manifestation of the fact that Russia and China are moving much closer together," he said, pointing out that Moscow recently moved the date that Russia celebrates as marking the end of the war against Japan to September 3, coinciding with China's official date of victory.
"For Japan, it is very alarming that the two countries are aligning themselves so closely in many ways, but it would appear that Russia is intent on forcing Japan to engage more closely and offer more economic assistance in the Russian Far East," he said.
"But we must remember that the Russia-China relationship is one of pragmatism, an alignment of convenience," he said.
Brown added that the Khabarovsk conference was also calculated to save some Russian face, given that the then-Soviet Union contravened the Soviet-Japanese Neutrality Pact by attacking and holding tens of thousands of prisoners of war in Siberia for many years after Tokyo's surrender. Of the estimated 700,000 men captured at Japan's capitulation, as many as 340,000 died in captivity before the last group was repatriated in 1950.
"Russia is probably a bit worried about the negative image surrounding the Soviets' unjustified attack on Japan and is using the Khabarovsk trials to deflect attention from its actions," he said.
This article appeared in the South China Morning Post print edition as: Russia accused of playing up war atrocities