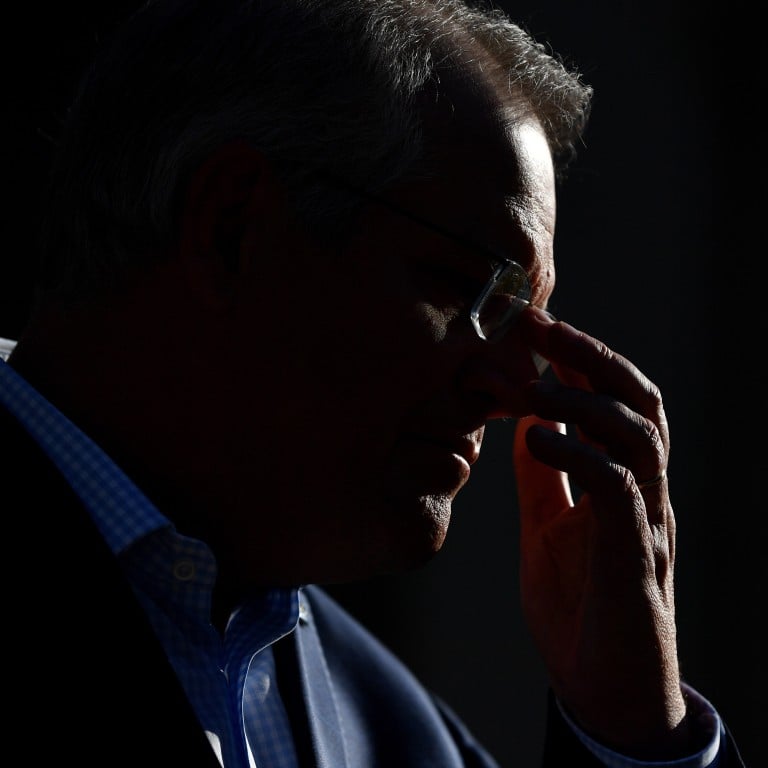 'Not a defence alliance': Australia looks to assuage Asean's concerns over Aukus nuclear subs deal
Canberra's envoy to the Southeast Asian bloc says the arrangement will not change Australia's commitment to Asean-led regional infrastructure
His comments come after Malaysia and Indonesia laid out worries about a potential nuclear arms race, with an analyst warning of China's response
Australia
on Monday sought to assuage regional anxieties over its plans to acquire nuclear-powered submarines through a joint arrangement with
Britain
and the
United States
, with Canberra's envoy to Asean saying the agreement was "not a
defence
alliance or pact".
In a statement, Will Nankervis said the arrangement would not change "Australia's commitment to Asean nor our ongoing support for the Asean-led regional infrastructure".
Canberra was committed to continuing to foster a "peaceful, secure region" with the 10-nation Association of Southeast Asian Nations at its centre, Jakarta-based Nankervis said.
His comments follow expressions of concern by
Indonesia
and
Malaysia
over the tripartite Aukus group's announcement last week regarding Australia's submarine acquisition plans.
Though Canberra had made clear it had no intention for the submarines – which are to be operational in the 2040s – to be armed with nuclear weapons, Malaysia's Prime Minister Ismail Sabri Yaakob said he was concerned the development might "catalyse a nuclear arms race" in the Indo-Pacific.
"At the same time, it will provoke other powers to act more aggressively in the region, especially in the South China Sea," he said in a statement on Saturday following a phone call with his Australian counterpart Scott Morrison. "As a country within Asean, Malaysia holds the principle of maintaining Asean as a zone of peace, freedom, and neutrality."
Indonesia, Southeast Asia's most populous country and an immediate neighbour of Australia, had struck a similar note a day earlier.
Jakarta's foreign ministry said it was "deeply concerned over the continuing arms race and power projection in the region" and called on Canberra to uphold its commitment to regional peace and stability.
In his statement on Monday, Nankervis directly addressed these concerns, noting that Australia was a strong proponent of a "rules-based maritime order" that respected the need for countries to abide by the United Nations Convention on the Law of the Sea (Unclos), and that "partnership and positive cooperation" were at the heart of Canberra's diplomatic approach in the region.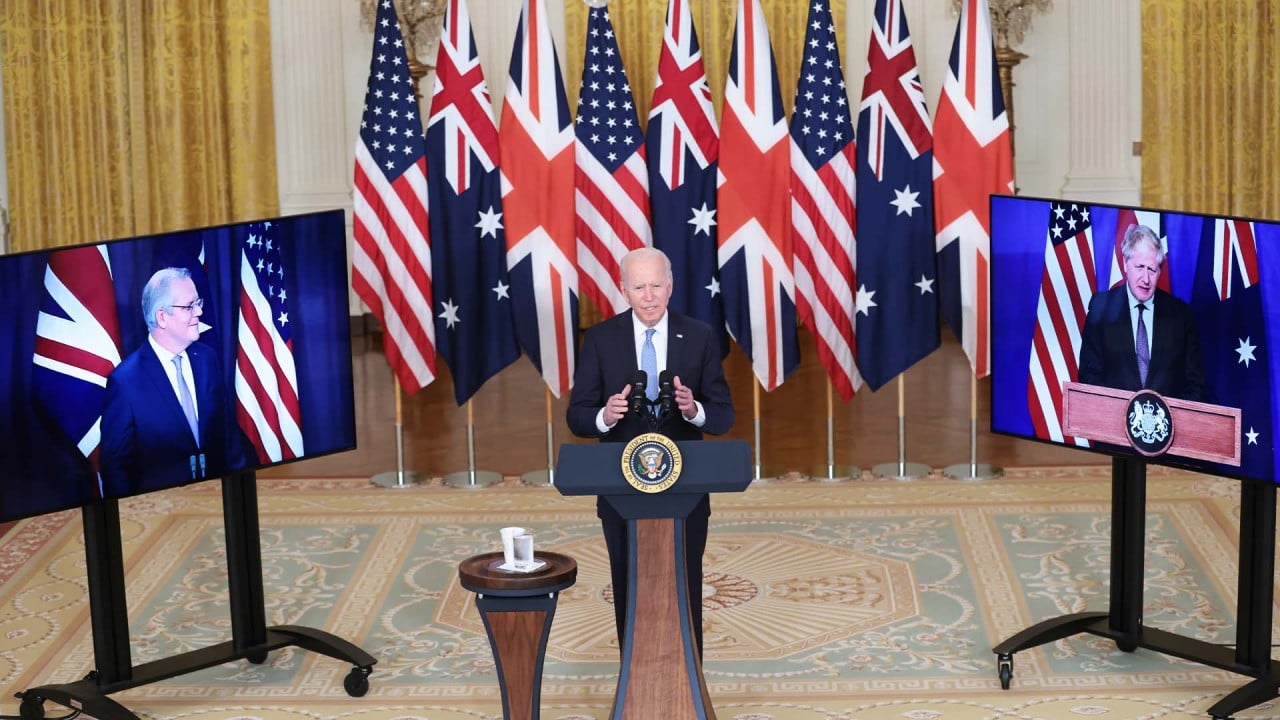 03:51
US, UK, Australia announce 'historic' military partnership in Pacific
US, UK, Australia announce 'historic' military partnership in Pacific
The Australian high commissioners in Malaysia and Singapore re-shared Nankervis' statements on their respective Twitter accounts.
Justin Lee, Canberra's envoy in Malaysia, said the bilateral relationship with Kuala Lumpur "has never been stronger" and that Aukus was "a partnership designed to enhance our ability to work with Southeast Asia to support regional stability and security".
Regional diplomatic analysts parsing the Aukus arrangement said Asean nations had good reason to be anxious, given that Australia was not party to the Treaty on the Prohibition of Nuclear Weapons – which requires parties to agree not to develop, test, produce, acquire, possess, stockpile, or threaten to use such weapons.
"Many [Asean nations] think there is no such thing as acquiring nuclear-powered submarines without the prospect of acquiring nuclear weapons in the future," wrote Australia-based Asean watcher James Chin in The Conversation on Monday.
With the region already nervous about the US-China rivalry playing in the neighbourhood via the South China Sea dispute and a tussle between the superpowers for economic dominance, "the new Aukus agreement reinforces the idea that the opinions of the Asean members matter little when it comes to the superpowers and how they operate in the region", Chin wrote.
Natalie Sambhi, the executive director of military research group Verve Research, meanwhile said Jakarta would likely be particularly concerned about Beijing's reaction to the submarine deal.
"Canberra's decision to power up its maritime capability, in addition to the assets of other allies and partners, increases the costs for China to engage in conflict," Sambhi wrote in a commentary for the Australian Strategic Policy Institute. "However, this could equally provoke China into developing more sophisticated anti-submarine options and expanding its operating areas, both of which would generate anxiety not just in Jakarta but in other Southeast Asian capitals."
Not all Asian nations have publicly expressed concern over Australia's decision.
India – a member of the so-called Quadrilateral grouping that also includes Japan, the US and Australia – has thus far maintained silence on the matter.
Canberra's envoy in New Delhi, Barry O'Farrell, last Friday said the Australian prime minister, foreign minister, and defence minister had spoken to their Indian counterparts before the September 16 announcement.
Prime Minister Lee Hsien Loong of Singapore, which maintains strong strategic ties with the US, on Friday said he hoped the Aukus arrangement would "contribute constructively to the peace and stability of the region and complement the regional architecture".
Australia, Britain, and the US, meanwhile, are continuing to deal with the diplomatic fallout of the submarine deal.
French President Emmanuel Macron's government has in unprecedented fashion recalled its envoys to Washington and Canberra in protest over Australia's cancellation of a diesel submarine order with
France
in favour of the nuclear submarines it will acquire under Aukus.
As part of the new deal, Australia will also acquire US-made long-range Tomahawk cruise missiles, which can be fired from either ships or submarines and put China within striking range of the country's firepower.
Australia's proposed new nuclear-powered submarines will be built in the city of Adelaide, with the first to be completed by 2040.