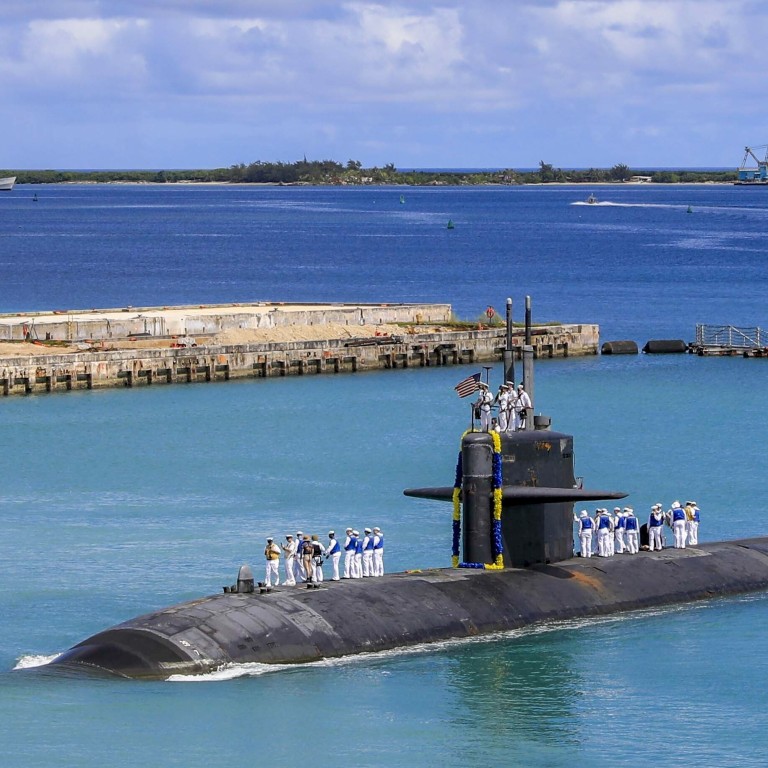 Pacific Island nations uneasy over Aukus deal, amid nuclear proliferation, climate change fears
The security pact between Australia, Britain and the US has raised concerns about nuclear submarines and conflict in their backyard
Due to their strategic location, the island nations have become the focus of jockeying for influence in the geopolitical rivalry between China and the West
Australia
's bid to acquire nuclear submarines under a new security pact with the United States and Britain has sparked unease in
Pacific Island nations
, whose strategic location has placed them at the forefront of the growing geopolitical rivalry between China and the West.
The launch of the partnership, dubbed Aukus, has raised concerns among politicians, the media and civil society in the Pacific about the risk of conflict and nuclear proliferation in their backyard.
Although sparsely-populated, the island nations are increasingly seen as a battleground in the competition between China and US allies such as Australia, and hold painful memories of nuclear testing by Western countries in the decades following World War II.
"Many view the Aukus nuclear submarine deal with suspicion," said Martyn Namorong, a blogger and activist in Papua New Guinea, the most populous of the Pacific Island nations with almost 9 million inhabitants.
"This isn't about the geopolitical manoeuvring but how it could disrupt the lives of indigenous people in the Pacific."
In Samoa, a country of about 200,000 people lying roughly halfway between New Zealand and Hawaii, the country's largest newspaper group this week accused the new security partnership of disrespecting the wishes of Pacific Island peoples and raising the risk of conflict on their doorstep.
"Why has Australia become a party to a military pact that could now see conflict return to our peaceful islands some 76 years after the end of WWII?" the Samoa Observer said in an editorial on Tuesday.
"We are not interested in your wars and the political ideologies that you continue to flout in your quest for global domination. Nor are we keen on subscribing to a train of thought promoting oligarchy where all power is centred in an individual."
In Vanuatu, Ralph Regenvanu, a former foreign minister and the current leader of the country's opposition, told The Guardian newspaper that the submarine deal had left people "disappointed" and "fearful" for their future.
Robert Bohn Sikol, a former Vanuatu lawmaker, said the "knee jerk" response among many Pacific Islanders would be to take an anti-nuclear position, but attitudes could become more nuanced over time.
"Generally the South Pacific countries will want to have their cake and eat it too, meaning they will not quickly step between the USA and China," said Bohn Sikol. "If forced, I think that most people will lean towards the West but their governments will not readily want to lean West or East."
Nuclear submarines
Australian Prime Minister Scott Morrison has billed Aukus as the most important development for his country's security since the signing of the ANZUS treaty between Australia, New Zealand and the US in the aftermath of World War II.
Under the new partnership, Australia will acquire eight nuclear-powered submarines, which are faster and stealthier than their diesel counterparts, and become only the second country after Britain to acquire sensitive nuclear technology from the US.
Morrison has insisted the deal – which proposes Canberra only acquire nuclear propulsion technology, not nuclear weapons – will not affect the country's non-proliferation commitments or lead to the development of a domestic nuclear energy industry.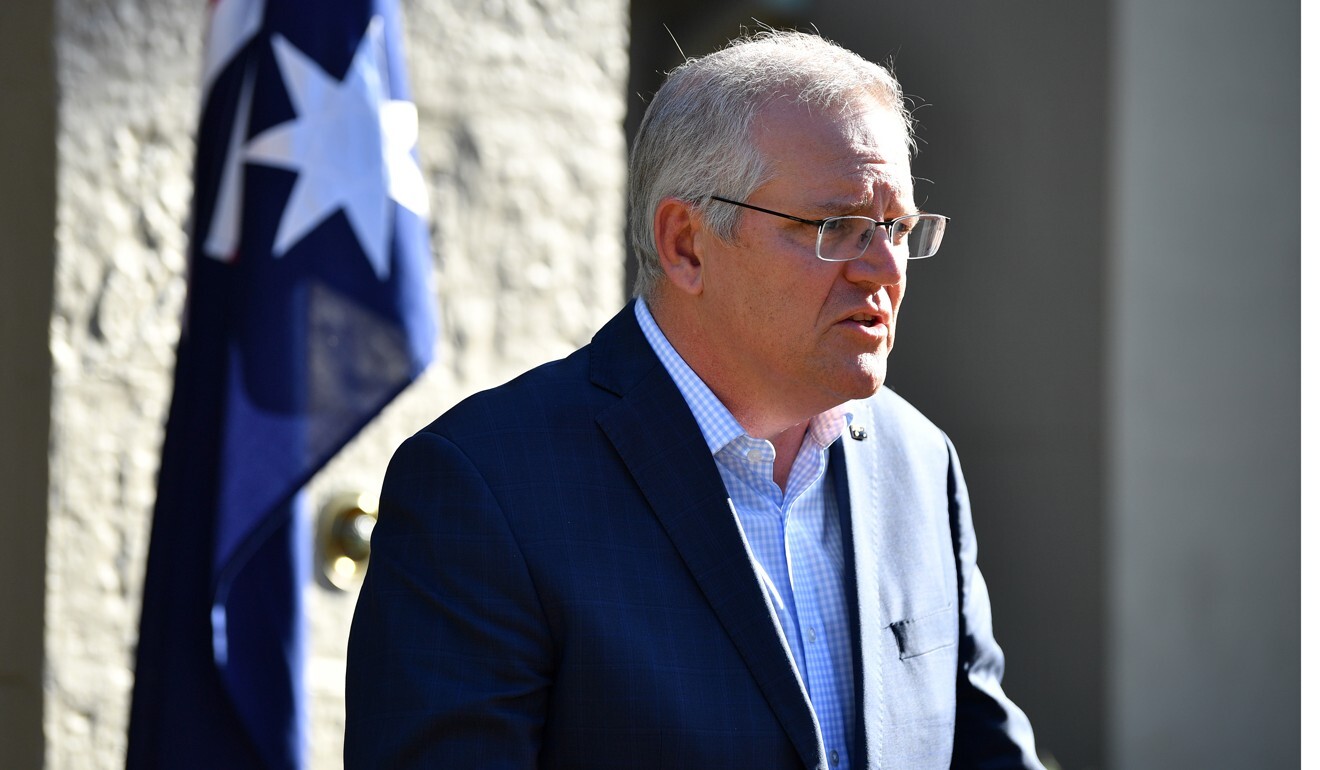 The Aukus proposals, announced last week, have drawn mixed reactions across the Asia-Pacific.
While Japan and the Philippines welcomed the move, Indonesia and Malaysia have warned about the prospects of a regional arms race.
India has made no official comment on the deal except to stress that it is not related to the "Quad" security dialogue involving the US, Australia and Japan, although some local security analysts have said New Delhi is likely to welcome greater resistance against Beijing.
China slammed the partnership as "extremely irresponsible", warning it would undermine regional peace and stability and hamper non-proliferations efforts.
New Zealand, a fellow member of the Five Eyes intelligence-sharing partnership along with the US, Britain and Canada, has said it will not permit nuclear-powered subs to enter its waters as part of a long-standing policy against nuclear technology.
Pacific Island governments have yet to publicly comment on the developments. This Week in Asia did not receive a response to requests for comment sent to the administrations of PNG, Solomon Islands, Fiji, Vanuatu and Samoa.
Nuclear proliferation remains especially sensitive in many Pacific Island states due to a history of nuclear testing that has been blamed for extensive environmental damage and health problems including increased rates of birth defects and cancers.
The US carried out more than 60 nuclear tests in the Marshall Islands between 1946 and 1958, while Britain detonated a number of nuclear devices in Kiribati during the 1950s. France conducted dozens of nuclear tests in its territories in French Polynesia up until the mid 1990s.
In 1985, Australia, New Zealand and 11 Pacific Island nations signed the Treaty of Rarotonga banning the use, testing and possession of nuclear weapons within a zone covering a vast expanse of the South Pacific.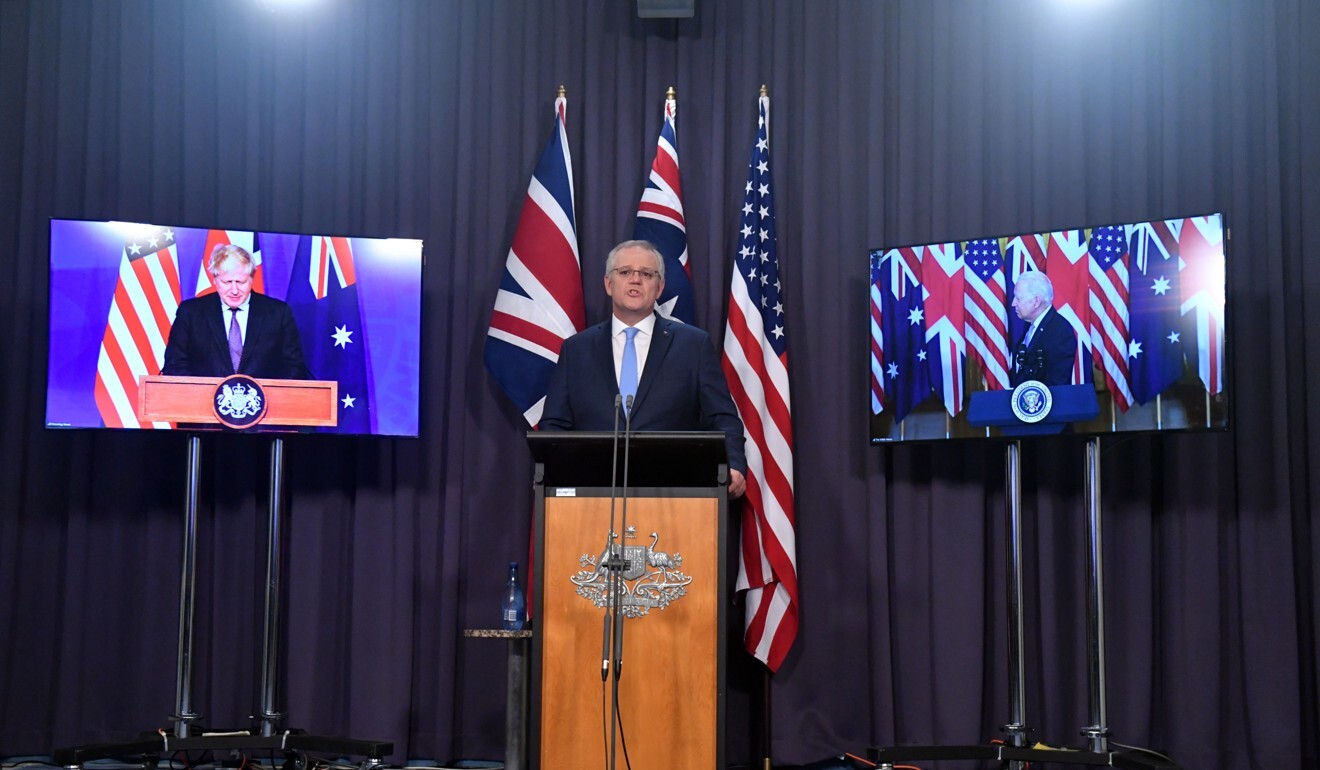 Jockeying for influence
More recently, Pacific Islands have become the focus of jockeying for influence due to their strategic location.
Canberra has committed billions of dollars to a "Pacific step-up" widely understood to be aimed at countering China's growing presence and influence in the region.
In July, Australian telecoms firm Telstar announced it was considering the purchase of the South Pacific's main mobile carrier Digicel under an Australian government proposal aimed at preventing the company from falling into Chinese ownership.
China has showered Pacific Island nations with loans and aid worth about US$1.8 billion during the past decade, according to data from the Sydney-based Lowy Institute think tank, and in 2019 successfully lobbied the Solomon Islands and Kiribati to switch diplomatic recognition from Taipei to Beijing.
In July, Beijing and the nationalistic Global Times tabloid newspaper accused Canberra of trying to derail China's vaccination efforts in PNG by warning officials not to accept Chinese vaccines. Canberra rejected the claims as "simply not true".
Dan McGarry, the former editor of the Vanuatu Daily Post newspaper, said that Pacific Island states were reluctant to pick sides between competing powers, preferring to be "friends to all, enemies to none".
"China will be lobbying hard to see them hold that line, but will make every effort to sit back and let the Australians sabotage their own standing. As the saying goes: 'If the other guy is making your point for you, don't interrupt'."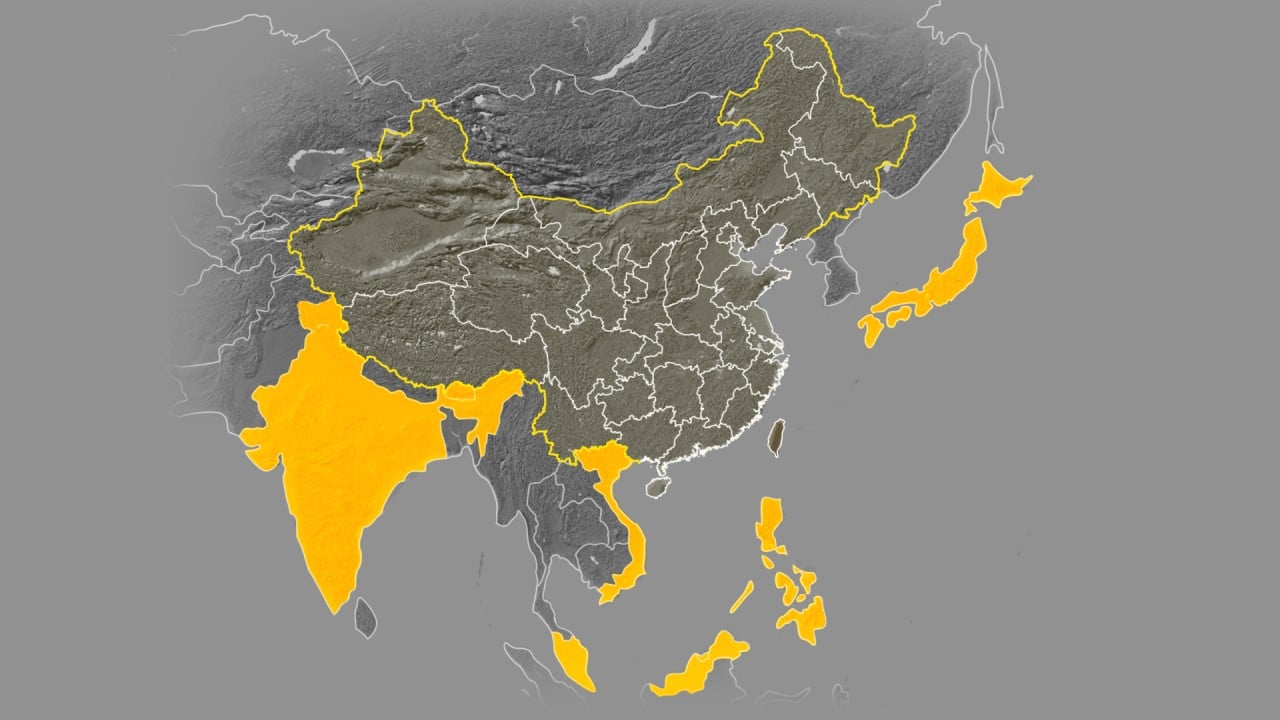 06:24
Explained: the history of China's territorial disputes
Explained: the history of China's territorial disputes
Namorong, the PNG-based activist, said that although people in the region leaned toward the West due to "historical ties and personal and institutional links", there was growing recognition of Asia's importance.
"China is seen as an important trading and development partner albeit with some concern over its loan arrangements with PNG," he said.
Bernard Singu Yegiora, a lecturer in international relations at Divine Word University in PNG, said Australia's stance would raise questions about its priorities in the region, including its commitment to addressing
climate change
, a major concern of Pacific Island states.
"The Pacific Island nations agreed in the 2018 Boe Declaration that
climate change
is the biggest threat to all nations in the region," he said.
This article appeared in the South China Morning Post print edition as: Security deal sparks fears that peace may be shattered