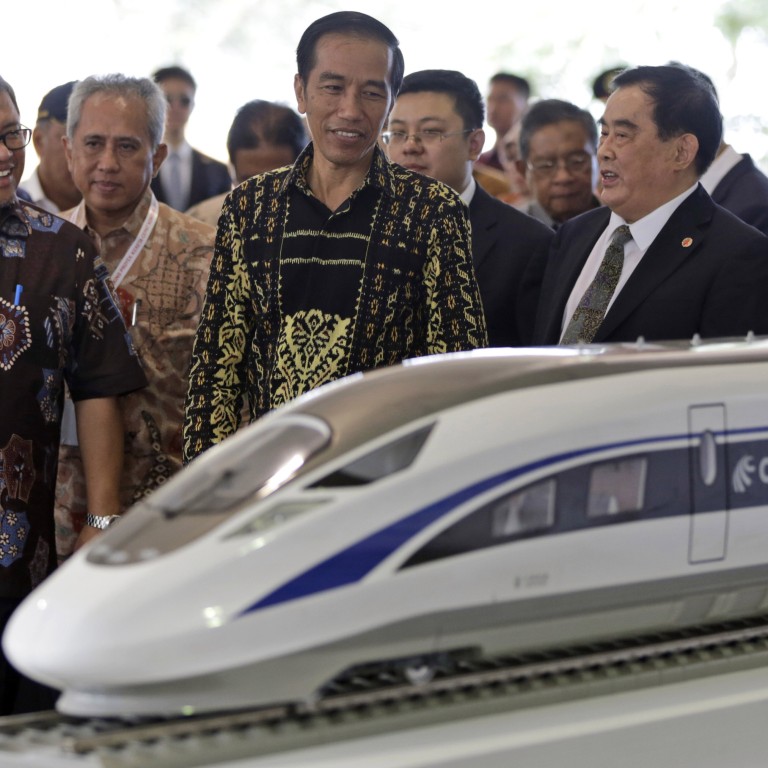 Indonesia's plan to build mega railway with China and Japan raises debt trap fears
The Indonesian government wants to include China in another multibillion-dollar railway initially only earmarked for Japan
But the proposed Jakarta-Bandung-Surabaya railway project could lead to a debt trap, analysts say, while Indonesia's ties with long-time investor Japan could also weaken
Indonesia's plan to involve Japan and China to build two separate routes for the same railway project has raised debt-trap fears and concerns that Jakarta's ties with long-time investor Tokyo could weaken, analysts say.
Japan was in 2019 granted the project to build a
semi-high-speed rail link
connecting capital Jakarta to Surabaya in East Java, Indonesia's second-biggest city, despite lobbying by the state-owned China Railways Construction Corporation.
But plans changed last year, with President Joko Widodo saying he hoped Beijing could be a partner in the project for financial reasons, as the budget for another mega rail project, the China-backed
Jakarta-Bandung high-speed railway
, had ballooned by one-third to about US$8 billion.
The project to link the capital to Bandung, part of Beijing's Belt and Road Initiative infrastructure programme, also faces delays due to land acquisitions and other issues.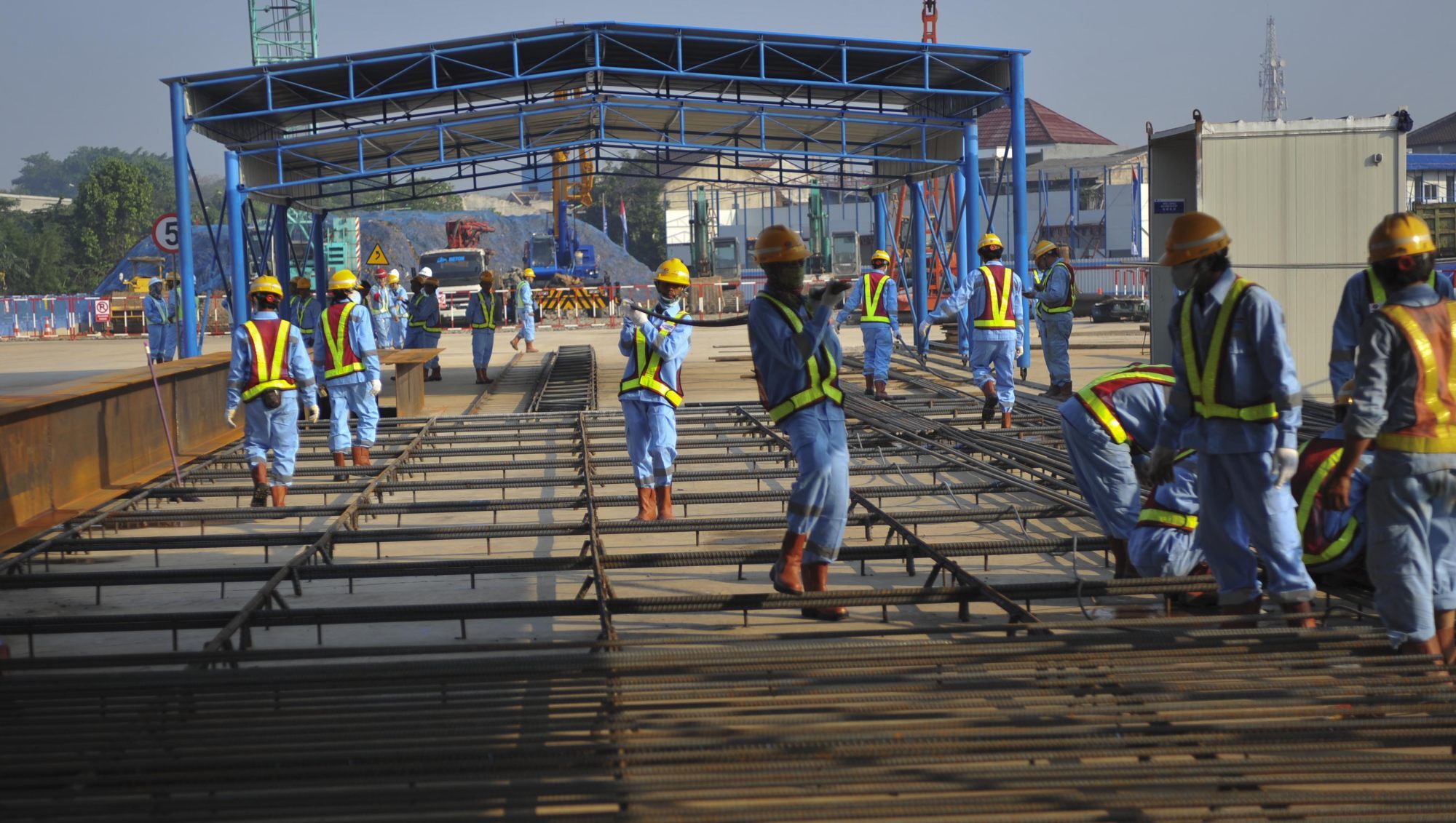 The Indonesian government in January doubled down on its intention to include China in the Surabaya project by expanding the line.
"It is our hope that the Jakarta-Bandung high-speed railway can be extended into a Jakarta-Bandung-Surabaya high-speed railway," said Luhut Pandjaitan, the coordinating minister for maritime affairs and investment, who is also in charge of the country's ties with China. "President Joko Widodo has expressed [his wish] to President Xi Jinping so that China can participate in that project."
Luhut made the comments in January, when he hosted China's Foreign Minister Wang Yi in his hometown in North Sumatra's Lake Toba region.
In May, Luhut told reporters the president "had instructed me to go to China" to lobby for funding for the Jakarta-Surabaya railway project.
Jodi Mahardi, Luhut's spokesman, told This Week in Asia that China's role in the Surabaya project would be to develop the southern route, which would connect the Jakarta-Bandung high-speed railway with the Kertajati airport in West Java, then lead to Yogyakarta and Solo, before ending in Surabaya.
Japan's part of the project would be to develop the northern route, the so-called Java North Line Upgrading project, which would connect Jakarta and Surabaya via Cirebon in West Java and Semarang in Central Java, Jodi said.
However, Septian Hario Seto, deputy for investment and mining at the Coordinating Maritime Affairs and Investment Ministry, said the government had not decided which country would develop the entire line.
"We are still reviewing this. We need more in-depth research and review on this, considering the project's large value," he said.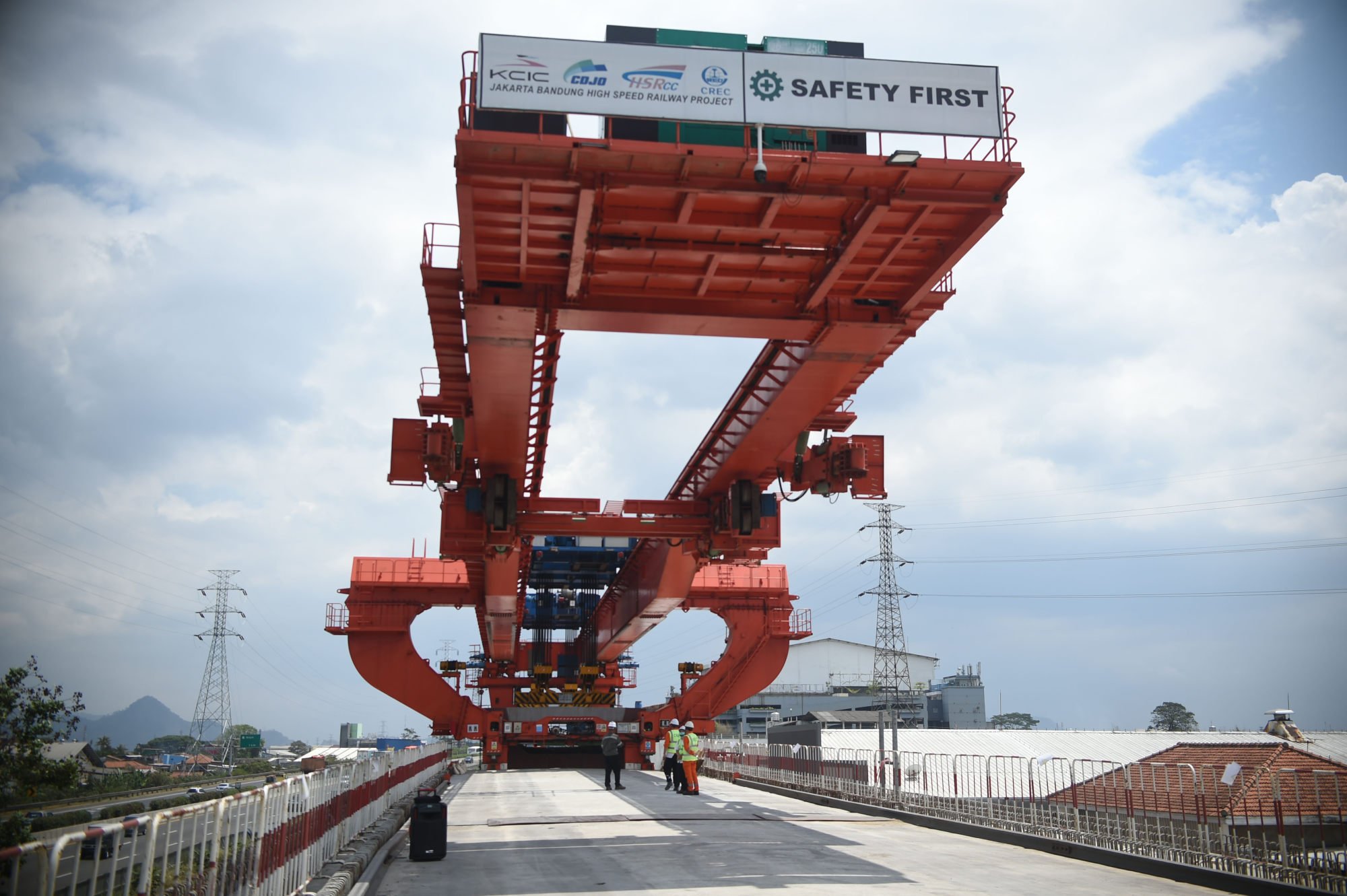 Previously, the government expected to spend up to 60 trillion rupiah (US$4.2 billion) on the Jakarta-Surabaya railway project, below the Japanese estimate of 90 trillion rupiah. The rail link is targeted to operate at 160 kilometres per hour, cutting the travel time between both cities to five-and-a-half hours, from nine hours currently, according to a summary of the project signed by both countries in September 2019.
These details are still not set in stone either, said a ministry spokesman.
"Those are the plans, but they are not fixed yet. We are still waiting for the results of the feasibility study carried out by [Japan International Cooperation Agency], because that will be our foundation to move forward," said Supandi, a spokesman for the transport ministry's rail transportation directorate general.
The Japanese embassy in Jakarta declined to comment on the possibility of China extending the Jakarta-Bandung high-speed railway to Surabaya.
"Japan focuses on the Java North Line Upgrading Project based on the agreement with Indonesia," it told This Week in Asia in a statement.
The embassy said Japan had "submitted a draft report of the preparatory survey to the Ministry of Transportation" earlier this month, but it declined to mention the content of the survey, which was started by JICA in June 2019.
When Japanese Prime Minister
Yoshihide Suga
visited Indonesia last October, he reaffirmed Japan's commitment to a number of infrastructure projects in the Southeast Asian country, including the development of the Jakarta-Surabaya semi-high speed railway and Patimban port.
Last year, Kyodo News reported that Japan had been "perplexed" by Indonesia's plans to include China in the project, citing an unnamed Japanese government official who questioned Jakarta's lack of consultation with Tokyo before reaching its decision.
Japan has also reportedly refused to join the Indonesia-China consortium KCIC to help extend the Jakarta-Bandung high-speed railway to Surabaya. The Japanese embassy declined to comment on the matter.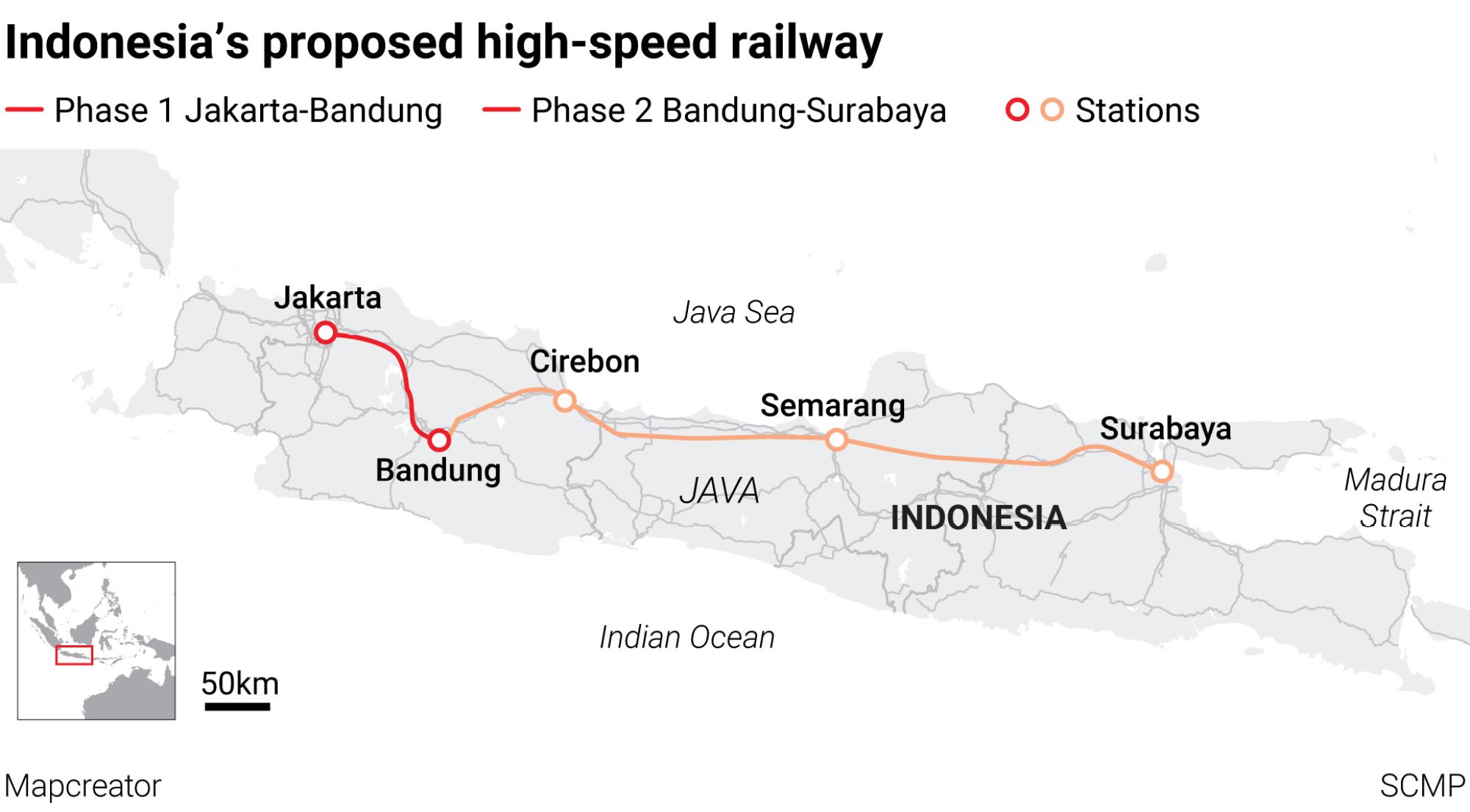 Debt trap concerns
The inclusion of China in another multibillion-dollar infrastructure project has raised concerns the Jakarta-Surabaya rail project would meet the same fate as the project to link Jakarta to Bandung, said Bhima Yudhistira, executive director at Jakarta-based Center for Economic and Law Studies.
"If the Jakarta-Bandung high-speed railway is extended to Surabaya, Indonesia could very well fall into a debt trap as its deficit currently has reached more than five per cent of the GDP," he said.
"It is already facing a budget overrun, and we may not get a return on investment, maybe for decades, since the operational cost is also expensive. So there may be economical and political consequences from this decision, such as the possibility Indonesia will be more easily controlled to advance China's interests."
According to Bhima, the decision to include China as a partner in the Jakarta-Surabaya railway project underlines "a shift" in foreign investments into Indonesia, which has traditionally been dominated by Japan.
From 2010 to 2020, Japan's accumulative investments in the country totalled US$37.2 billion across more than 27,000 projects, larger than China's US$20.1 billion. But growing ties between Beijing and Jakarta have led to a boost in Chinese investments in recent years.
Last year, China was Indonesia's second-biggest foreign investor, with US$4.8 billion in realised investments committed in more than 3,000 projects, trailing Singapore's US$9.7 billion, while Japan sat in fourth place with US$2.58 billion in more than 8,800 projects, behind Hong Kong's US$3.5 billion.
China was Indonesia's largest trade partner with US$71.4 billion in trade volumes last year, ahead of Japan's US$24.3 billion.
Bhima said Japan employed a strategy of extreme caution when determining the feasibility of projects, which would make its financial calculations for the Surabaya project more comprehensive. But its feasibility studies could take years to complete, something that may affect Widodo's legacy as he winds down his final presidential term.
"The [road to the next presidential] election will kick off in two years, so Jokowi would want to expedite the infrastructure projects that he initiated before he steps down in 2024," Bhima said.
"On the other hand, China can [promise] a speedy construction, [access to] loans, raw materials and labour, but this means that Indonesia's relations with its other [investment] partners, such as Japan, could be hurt."
Djoko Setijowarno from the Indonesian Transportation Society noted the southern route for the Jakarta-Surabaya semi high-speed railway would be more difficult to build due to its "extraordinary" mountainous topography.
"Where will we get the money [to develop the route]? We should not let what happened to the Jakarta-Bandung high-speed railway happen again," he said.
"Now Indonesia must cover the cost overrun with the state budget, although initially the government promised not to touch the budget for the project."