Japan
Get more with myNEWS
A personalised news feed of stories that matter to you
Learn more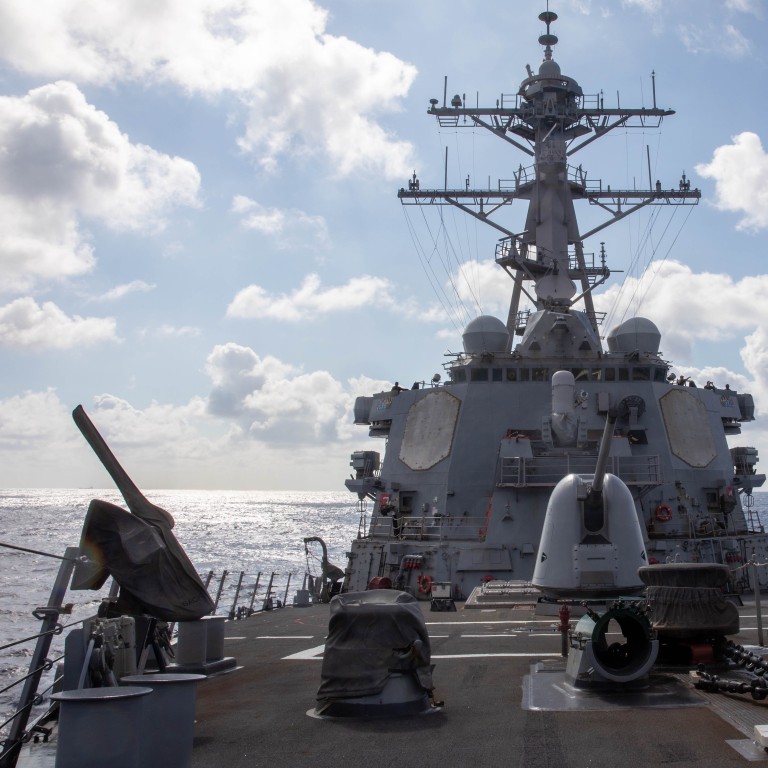 Japan unprepared for Taiwan crisis fallout if China pursues 'military reunification' route: ex-navy chief
Yoji Koda, who retired from the Maritime Self-Defence Forces in 2008, says Japanese policymakers and people should prepare for conflict between the US and China in the Taiwan Strait
His comments come as Fumio Kishida was elected to lead Japan's ruling LDP party, making him prime minister. Tokyo's outspokenness on Taipei has soured relations with Beijing
A former commander of
Japan
's Maritime Self-Defence Forces (MSDF) has warned that policymakers and people in the country are unprepared for conflict in the Taiwan Strait, simply because the thought is too unpalatable.
In an opinion piece for the right-leaning
Sankei
newspaper, Yoji Koda, who retired as commander in chief of the MSDF in 2008, said there would be "devastating" consequences if Japan was unprepared for an emergency involving
Taiwan
.
China sees the self-ruled island as part of its territory and has vowed to take back control, by force if necessary. It has warned countries against forging official contacts with Taipei as a condition of bilateral relations with Beijing.
Former senior mainland official Sun Yafu earlier this week said a war over Taiwan was unlikely now, but the tension in the Taiwan Strait would intensify in the years to come, with a range of possibilities – from armed conflict to talks – over the next decade.
Koda, now a senior fellow at the Harvard University Asia Centre, said: "It is not definite that China will pursue the military reunification route.
"Nevertheless, there is no excuse for completely closing one's eyes to what might happen. We should not forget that China's use of force in a Taiwan invasion is one of the more convincing options in some circumstances from a military perspective."
Koda pointed to Beijing's island-building efforts in the disputed South China Sea as an example of how it was seeking to "make its own rules and [trying] to impose those as the new international standard".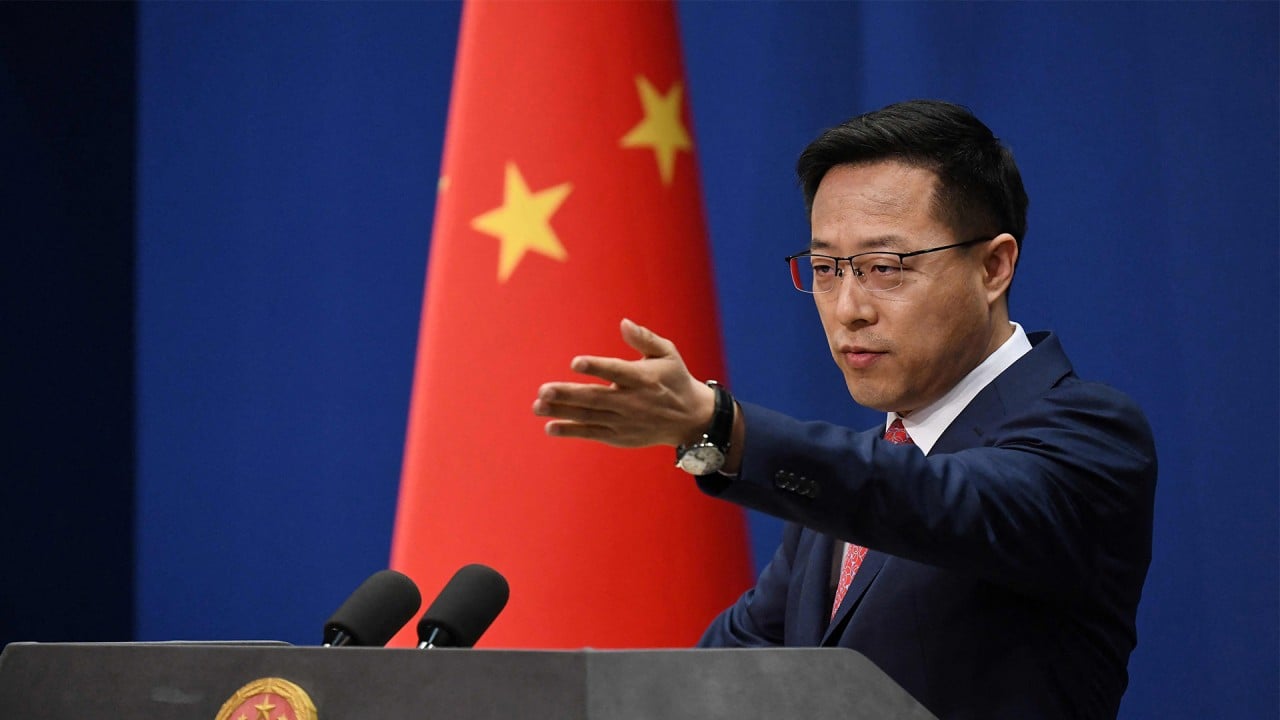 00:40
China calls Japan 'irresponsible' over Tokyo's 'sense of crisis' for Taiwan Strait tensions
China calls Japan 'irresponsible' over Tokyo's 'sense of crisis' for Taiwan Strait tensions
Should a conflict break out over Taiwan, he said, the
United States
would inevitably be required to carry out the majority of the combat operations, and it was highly likely that fighting would spill over into Japanese territory. This is because the outlying islands of Okinawa prefecture are only a few kilometres from Taiwan, while the prefecture also hosts the bulk of US military forces in Japan, including naval and air assets that would be critical in any conflict.
This situation would then force a response from Japan's Self-Defence Forces (SDF), while Tokyo would also be duty bound under the terms of its security treaty to provide rear-echelon support and supplies to US forces.
Koda's commentary appeared on the same day that Fumio Kishida was elected leader of Japan's ruling Liberal Democratic Party (LDP). The 64-year-old will take over from Prime Minister Yoshihide Suga.
In an interview with Bloomberg earlier this month, former diplomat Kishida, when asked how Japan would respond to an emergency involving Taiwan, said the LDP would take action in line with the law.
Japan's military faces restrictions on the use of force under its pacifist constitution, although the government in April said it was studying possible responses by the SDF in the event of a military conflict between the US and China over Taiwan. This was after Suga met
US President Joe Biden
in the White House, with both leaders issuing a joint statement that emphasised the importance of cross-strait peace.
Tokyo has become more outspoken on the issue of Taiwan, affecting its relations with Beijing. China is Japan's largest trading partner, but the US is its only military ally.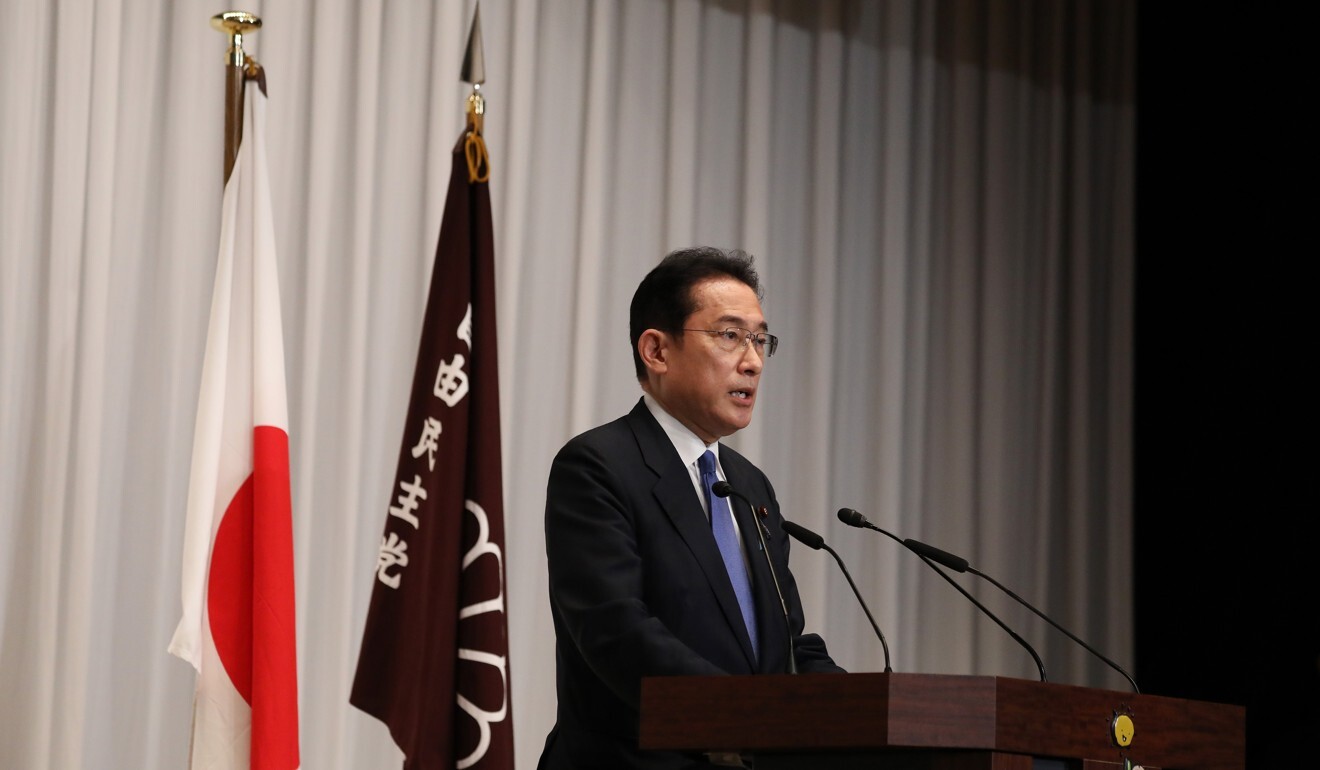 Koda in his commentary pointed out that Japan was involved in efforts to check China's growing influence, but questioned whether any politicians or bureaucrats were giving "serious thought" to the Taiwan issue. He added that the Japanese people would also need to overcome their aversion to having US troops in Japan.
Akitoshi Miyashita, a professor of international relations at Tokyo International University, said he expected Kishida to continue the policies of his predecessors over the issue of Taiwan, and attempt to avoid provoking China while offering support and civil assistance to Taipei.
But the article's timing was not down to chance, he said. "I think Koda is sending a message to the new government that more needs to be done to prepare the nation for what might happen," Miyashita said, adding that he agreed civilians needed to be having a conversation about the possibility of conflict.
James Brown, an associate professor of international relations at the Tokyo campus of Temple University, described Koda as "outspoken and blunt when it comes to China" but added that he believed the former naval officer was right to suggest a more public discussion on the Taiwan issue.
"If a crisis broke out there, then it would fully involve Japan and there is no way that the country could just sit on the sidelines," he said.
"The strategists will have been looking at the issue from every angle, but I do believe the public here is completely unprepared for how that would affect them and they will be shocked when they realise it may very well result in missile strikes on Japanese territory."
This article appeared in the South China Morning Post print edition as: warning over Taiwan conflict