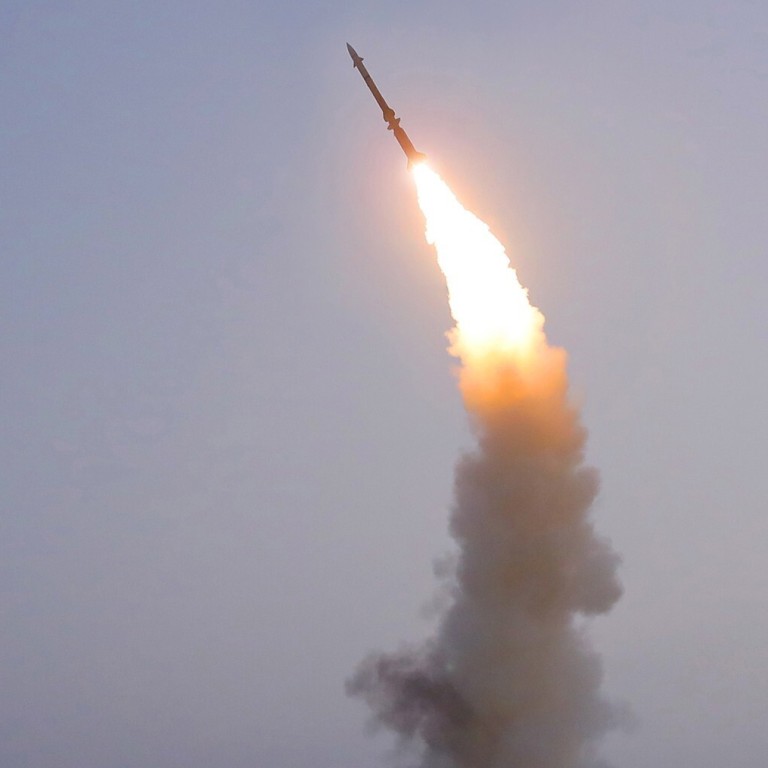 North Korea's missile tests fuel nuclear weapons talk among Seoul, Tokyo conservatives
Worries over Pyongyang's nuclear arsenal have been buoyed by uncertainties over Washington's security commitments to the region and China's rise
A report by ex-presidential adviser Moon Chung-in says Tokyo and Seoul should improve relations as part of avoiding a 'nuclear domino' effect in the region
North Korea
's expansion of nuclear and missile capabilities have encouraged conservatives in the South and Japan to support nuclear rearmament, a Seoul-based former presidential adviser has said.
Moon Chung-in, head of the Sejong Institute, said that such talk has been buoyed by uncertainties over Washington's security commitment to the region and China's rise.
He pointed to estimates that found Pyongyang could increase its nuclear arsenal by six to twelve warheads a year as part of its second strike capability against the US mainland and to deter action against it by South Korean and American forces in the region.
Further assertive moves by the hermit kingdom could "bring back pronuclear sentiment in
South Korea
's public opinion", Moon said, though he acknowledged that a "nuclear domino" effect was unlikely.
"Japan and South Korea possess fissile materials and technological capabilities," said Moon Chung-in, who has provided counsel to South Korean President
Moon Jae-in
.
But "both Japanese and South Korean governments are fully committed to their non-nuclear stance and have resisted being drawn into loose talk of nuclear weapons proliferation," he added in a report published on Friday by the advocacy group, Asia-Pacific Leadership Network for Nuclear Non-Proliferation and Disarmament (APLN).
North Korea, which conducted its first nuclear test in 2006, has fissile materials of both plutonium highly enriched uranium and a stockpile of about 30 to 60 warheads.
The East Asian nation's delivery capabilities have remarkably improved over the years. It has produced missiles of various ranges including intercontinental ballistic missiles ICBMs (Hwasong-15) and submarine-launched ballistic missiles. North Korea has also miniaturised its warheads, making them smaller and lighter.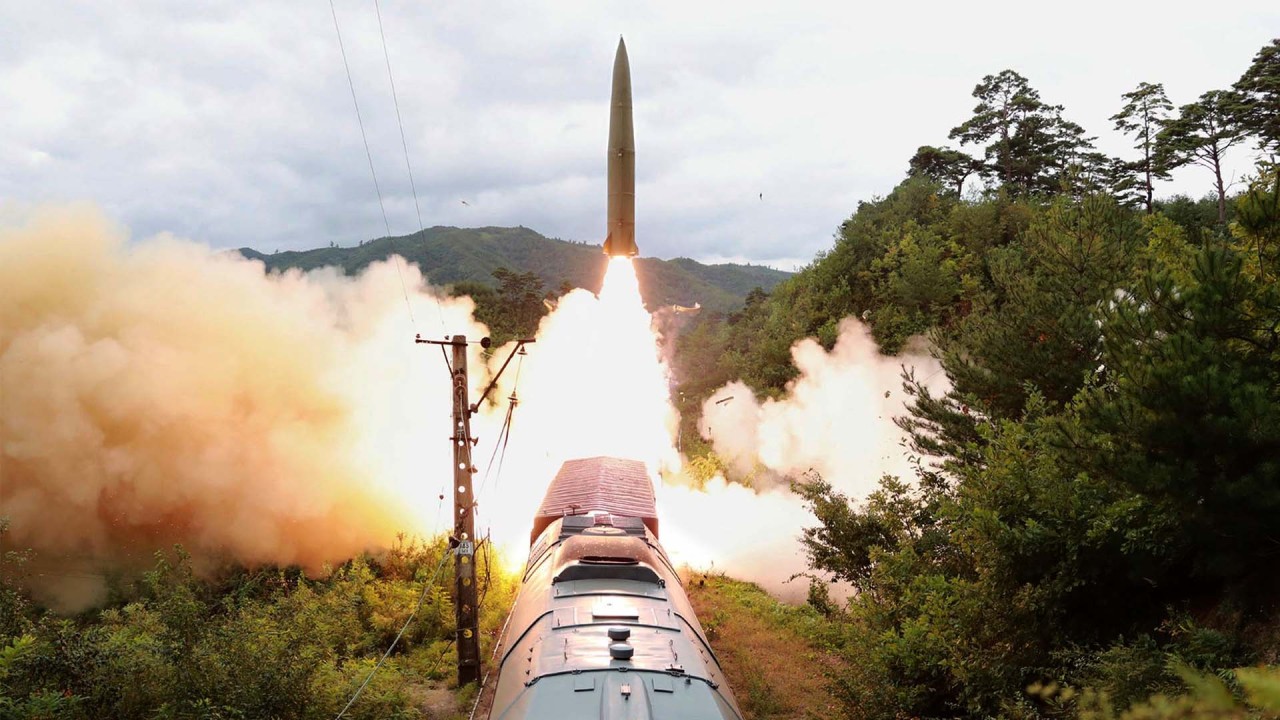 02:15
North Korea's test launch of railway-borne missile sparks international alarm
North Korea's test launch of railway-borne missile sparks international alarm
In addition to test-launching numerous missiles, Pyongyang has conducted six rounds of nuclear testing, culminating in the successful testing of what it claimed a hydrogen bomb in 2017. The country claimed it launched a
hypersonic missile
this week though experts were doubtful that the firing was a success.
North Korea also test-fired a newly developed anti-aircraft missile on Thursday.
While President Moon has made clear that pursuing a nuclear path will give rise to issues, including its efforts to denuclearise the North, Seoul is set to have a presidential election next May where the opposition People Power Party (PPP) has a different view on nuclear armament.
The PPP has consistently argued in favour of Seoul being equipped to counter the nuclear-armed North with weapons of its own, even though the US has extended nuclear deterrence guarantees to South Korea and
Japan
, its security allies, under the "nuclear umbrella".
Hong Joon-pyo, a top PPP candidate expected to run for president, said that if the US refused to share its "nuclear button" or the authorisation to carry out a nuclear strike with South Korea, then Seoul would have to consider going nuclear. As for public opinion in the South, it fluctuates in accordance with changes in inter-Korean relations.
In Japan, where the scars of the World War II atomic bombing of Nagasaki and Hiroshima are deeply etched in people's minds, citizens are opposed to nuclear armament and the government has stuck to its non-proliferation stance.
However, conservative politicians have become more vocal about the need for a public debate on Japan's independent possession of nuclear weapons to protect the country's interests.
Harry J. Kazianis, senior director at the Washington-based Center for the National Interest, said it was "very natural, albeit clearly terrifying" that with North Korea developing a sizeable nuclear weapons arsenal, Japan and South Korea would have scholar and politicians calling for their governments to match those capabilities.
"Sadly, due to America's botched withdrawal in
Afghanistan
, it seems both nations are more concerned than ever before, leading them both to look for ways to enhance their security – and some think nuclear weapons could be the answer," he added.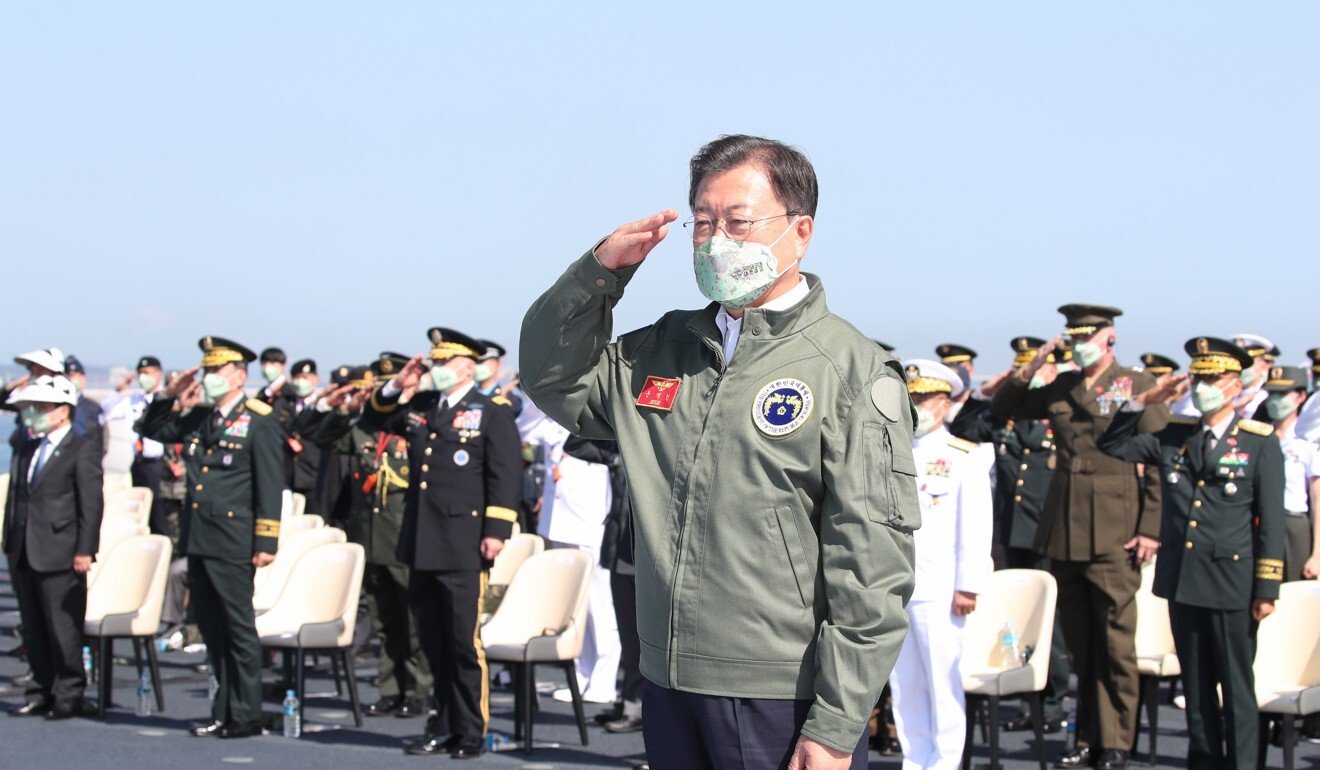 Leif-Eric Easley, a professor at Ewha University in Seoul, said while South Korea and Japan had the technology to develop nuclear weapons, domestic support for doing so was only "hypothetical".
"[This] would evaporate once the exorbitantly high economic and political costs became clear," he said.
There are now an estimated nine states that possess nuclear weapons, and while the US and Russia signed a Cold War-era arms control agreement, growing strategic competition has led Washington to push for China to be part of the treaty.
Easley said he believed that eventually "international pressure will build for Beijing to join new arms control arrangements".
Moon Chung-in – the ex-presidential adviser – pointed to the factors that had deterred Japan and South Korea from moving towards nuclear armament, including "fear of international sanctions and negative impacts on their economy and the civilian atomic industry, a potential rupture in their ties with the US, and a dangerous nuclear arms race on the Korean peninsula".
But it was still essential for parties to prevent a "nuclear domino effect" in Northeast Asia by easing tensions in the security environment and resolving the issue of denuclearisation of Pyongyang peacefully.
Tokyo and Seoul should improve their ties – which have been roiled by disputes over history and territory – as "protracted antagonistic confrontation between the two countries becomes a breeding ground for a nuclear arms race", Moon said.
The US should also assure both allies of adequate extended deterrence and slow down the strategic arms race in the region, he added.
This article appeared in the South China Morning Post print edition as: Missile tests fuel nuclear talk in Seoul and Tokyo