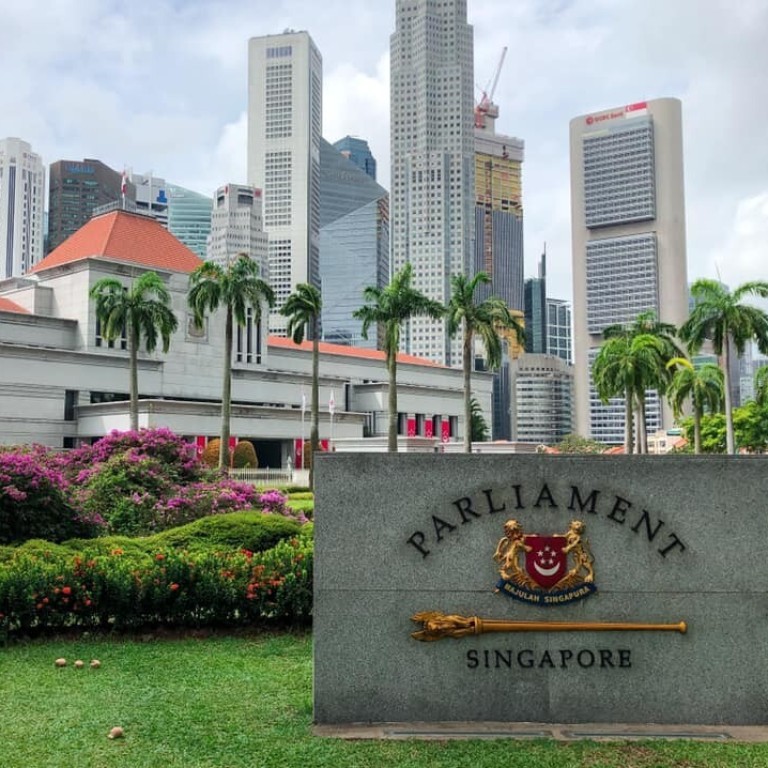 Explainer

|
Singapore's Foreign Interference law: what does it cover and who does it target?
The government didn't specify sources of foreign meddling, but examples it gave include actions of a US envoy in Singapore and events matching alleged Chinese-linked activities overseas
Chinese-American academic Huang Jing was expelled in 2017 for being an agent of foreign influence, but there was no formal confirmation of who he was working for
Singapore on October 4 passed legislation to counter
foreign interference
in the internet-era, becoming the first country in
Southeast Asia
to enact such a law amid growing global concern about states utilising digital tools and campaigns to covertly advance their own national interests abroad.
The republic's 104-seat legislature, where the ruling People's Action Party (PAP) has 83 seats, green lit the Foreign Interference (Countermeasures), or Fica, bill with 75 lawmakers giving their approval, 11 MPs – all from the opposition – voting no, and two abstentions.
The bill will be enacted into law after receiving the assent of President Halimah Yacob.
Monday's debate featured fierce debate between the bill's architect, home affairs and law minister K. Shanmugam, and opposition MPs who echoed civil society's views that the legislation was too broad and lacked adequate oversight measures.
The minister described the bill as the "the best balance that we can find between dealing with the risks and providing checks against abuse".
But opposition MPs, like the Workers' Party lawmaker Leon Perera, said while the scourge of interference was a real threat, "the solution should never be to simply give the government more and more broad discretionary powers that can be used against citizens, critics and opposition parties among others".
What is Fica all about?
The Foreign Interference (Countermeasures) Act, or Fica, aims to prevent foreign actors from interfering with local politics through two elements: shutting down hostile information campaigns and dealing with foreign interference that uses local proxies.
With Fica, the government will have powers to direct internet platforms to block social media accounts deemed to be engaged in hostile information campaigns. Authorities will also have the power to direct internet service providers from blocking such content from being shown in
Singapore
.
Platforms can be asked to disable or limit functions that allow this content to go viral. In a more extreme measure, the Singapore government can order app distribution services – such as the relevant Apple or Google stores – to block apps being used for foreign interference from being downloaded in the city state.
The home affairs minister will also be empowered to issue "technical assistance direction" to social media services to disclose user information. This directive can be pre-emptive if the minister suspects there are preparations or plans for such harmful online activity, without having to give reasons.
The law will also target individuals and organisations seen as local proxies of foreign actors, subjecting so-called defined politically significant individuals – such as cabinet members, MPs, election candidates and election agents – to rules on donations, among others.
It will allow for a "competent authority" to designate individuals who are not directly involved in active politics as "designated politically significant persons" if authorities deem their activities as having "political ends" and that it was in the public interest for countermeasures to be applied to them.
Those who are subjected to countermeasures have a right to appeal, albeit via mechanisms that are outside the remit of the judiciary. Those who are designated politically significant persons can appeal to the minister of home affairs.
Those served with Part 3 directions, or executive directions aimed at hostile information campaigns, have a right to appeal to a reviewing tribunal that will be headed by a sitting high court judge.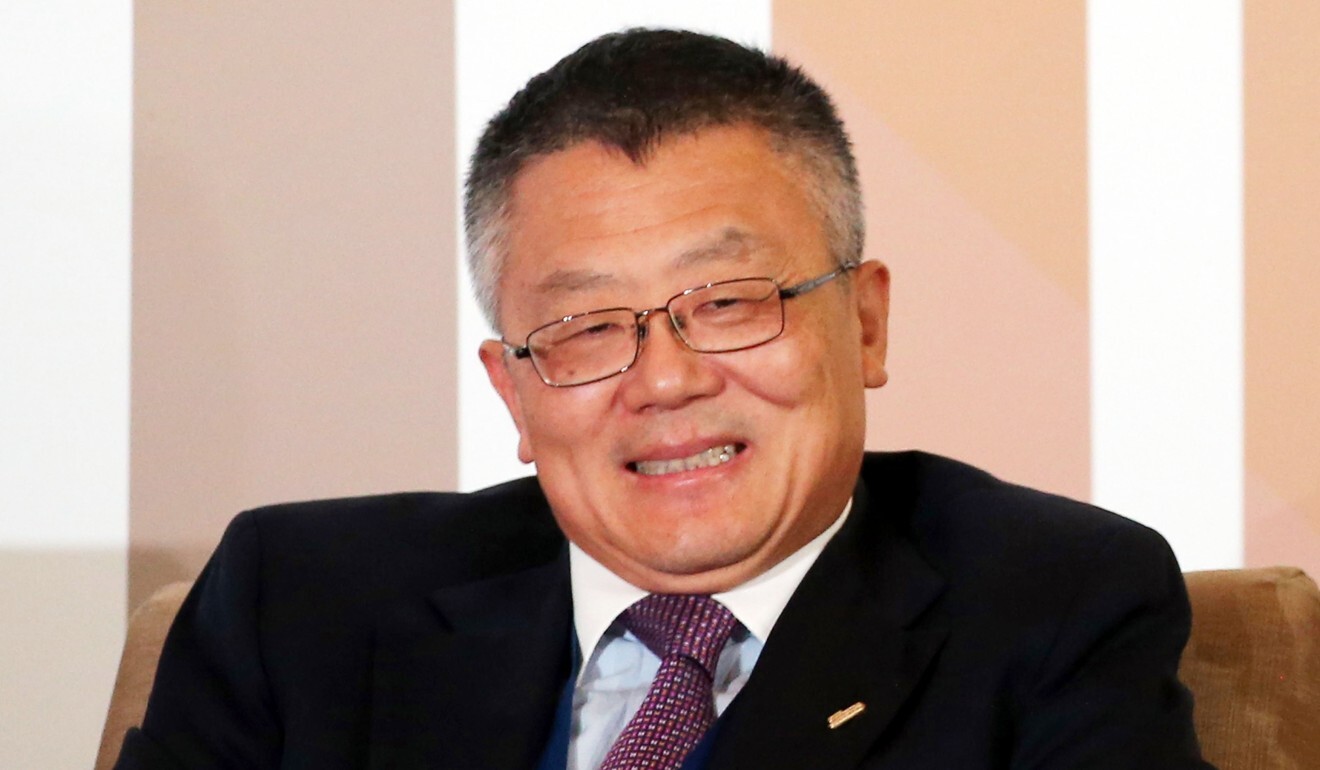 Is the law targeting China?
The government has been extremely careful not to specify if the new law was targeting a specific government or country.
In publicising the bill's introduction on September 13, the Ministry of Home Affairs referenced two real world scenarios that matched alleged Chinese-linked activities in
Australia
and the
European Union
.
The Australian episode matched events involving
Sam Dastyari
, a former Labor Party power broker who quit the senate in 2018 over his China connections.
The second example bore resemblance to the saga involving Jan Zahradil, a Czech member of the European parliament who is currently under investigation over allegedly failing to properly disclose financial support from Beijing's mission in the EU.
The ministry press release also detailed past instances of foreign interferences in the island nation, including a controversial episode in 1988 when a
United States
envoy left the country upon being declared persona non grata.
The law and home affairs minister K. Shanmugam on Monday said Singapore's approach was not to name foreign state actors it suspected were behind interference attempts.
"When we asked Huang Jing to leave, we didn't say who he was acting for. Why?" Shanmugam said. "The foreign policy and national security implications are too serious. The United States can name any country that it wishes. But we are a price taker in this business of international relations."
In a report released last month, the French Military School Strategic Research Institute detailed Chinese influence in Singapore, noting that Beijing had the capability to target the city state's "vulnerabilities" including its multi-ethnic population.
The report said Singapore was aware of these pressure points and was among the best prepared nations in the fight against information manipulation.
"I am not so sanguine as the people who wrote this report. Our racial and religious mix is easily exploitable by different countries, and we see a steady build-up of different narratives which is being very cleverly done," Shanmugam said.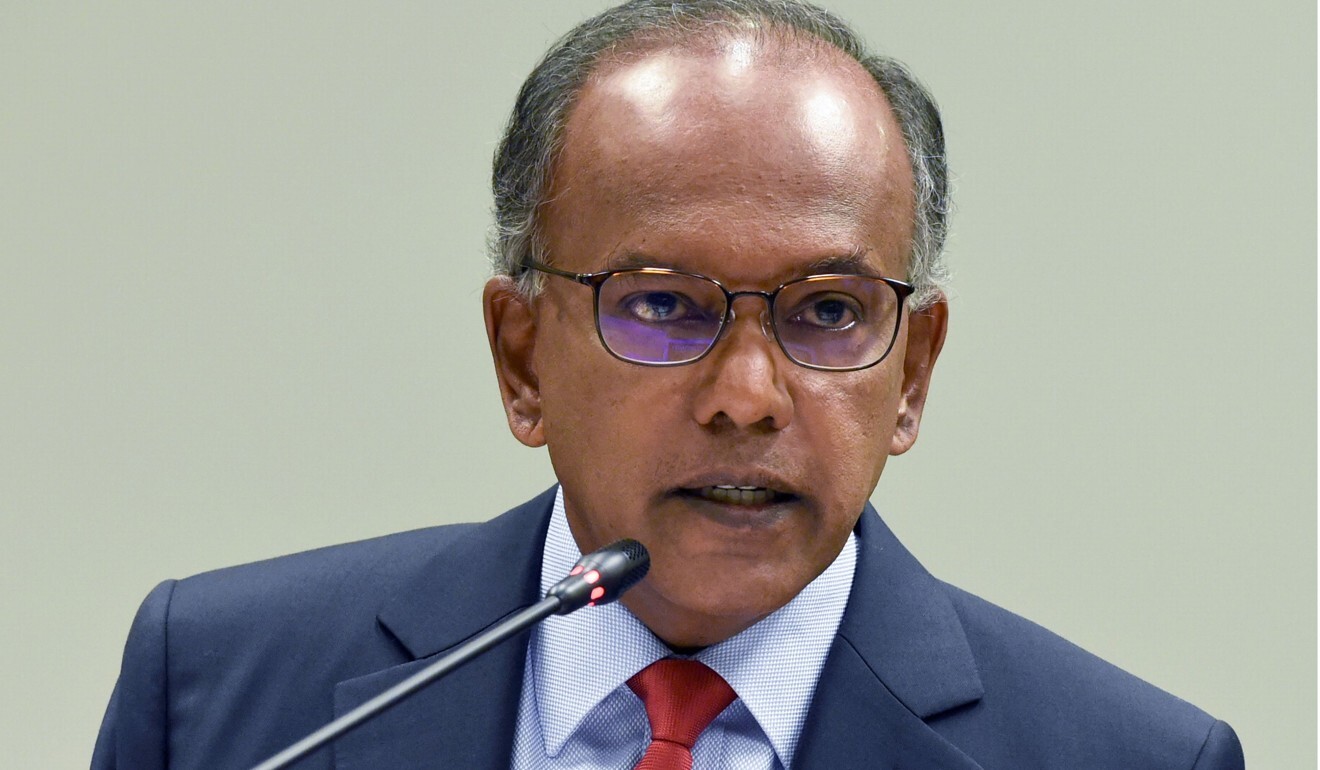 Why is Fica being enacted now?
The government has said that such a legislation was an urgent necessity given increasing instances of foreign meddling in countries' local affairs in the internet era, where traditional spying and subversion has increased in scope and intensity.
"Countries are actively developing attack and defence capabilities as an arm of warfare equal to, and more potent, than land, air and naval forces," Shanmugam said. "It is often seen as a fourth arm of service."
Singapore's racial and religious mix made the country easily exploitable to such threats, he said. The government has seen a steady build up of narratives that were "not obvious propaganda" but conditioned people to think in certain ways on foreign policy issues, often appealing to a larger racial identity.
"In my view, this is one of the most serious threats we face and our population … [is] not really aware of this," he said.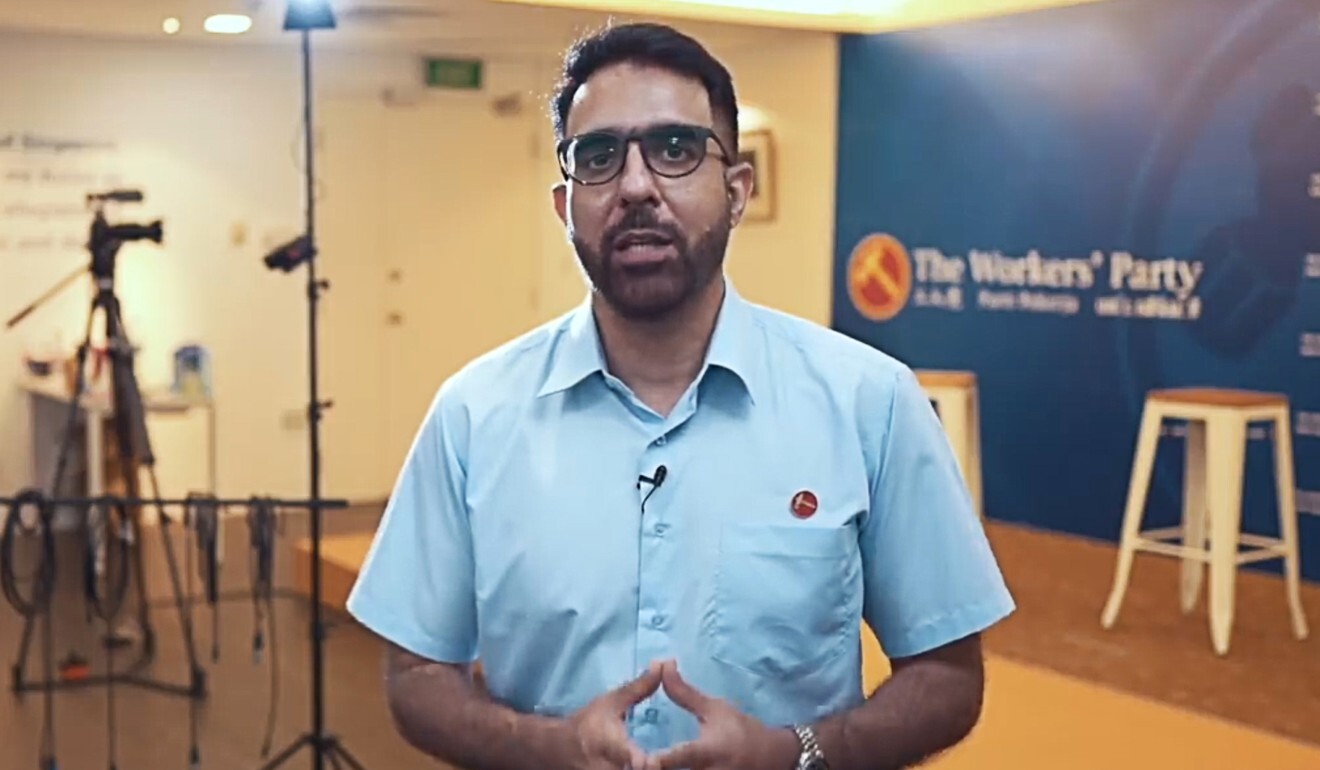 What did the critics say?
The official leader of the opposition, Workers' Party chief Pritam Singh, said in his speech that he could not recall a bill that was understood in "such a diametrically opposing way" by members of the public including civil activists on one hand and the executive on the other.
"This anomaly in our public discourse regarding this bill is significant, and it bears deep reflection on how our laws are made and communicated to the public," Singh said, noting that there had been "considerable disquiet" over the speed with which the bill was presented to parliament.
Concerns about the broad powers and vague language of the bill have been extensive, and were fleshed out by MPs in Monday's debate. Among the worries was that "foreign principals" as defined in the legislation was not confined to political actors, but any foreign citizen.
The legislation also does not specify what "collaboration" with a foreign actor entails, potentially meaning a wide range of activities involving foreign actors, including in research and academia, could fall afoul of the new law.
Authorities have stressed that the legislation would not apply to citizens airing their views on political matters, or to foreign individuals and publications commenting and reporting on Singapore politics. They added that the language of the legislation would have to be broad to cover "what looks normal" as foreign agencies would seek to use legitimate-looking fronts.
For academics, Shanmugam said collaboration and partnerships with non-Singaporeans do not constitute a so-called hostile information campaign.
The law would not affect "the vast amount" of academic work. "Some of the doomsday scenarios that Fica is going to close off foreign collaborations, if that is correct, then we must have suddenly gone mad," said Shanmugam.
"In a country like Singapore which depends so much on the flow of ideas and international collaboration, is that even thinkable?"
Also among the concerns was the government's decision to site the appellate mechanism for Fica outside the judiciary's remit. Fica also significantly restricts the judiciary from reviewing the executive's use of the law.
"We might say we have confidence in current policymakers, intentions, and policies. Yet, no one can guarantee the conduct of future ministers and competent authorities and their commitment to acting rationally and legally," said Workers' Party MP He Ting Ru.
Shanmugam insisted the mechanism was the best option available, given that sensitive intelligence involved in the decision-making process surrounding Fica orders cannot be tendered in an open court.
"Ultimately, people have the final say in a highly educated literate population like Singapore: a final say of both public opinion and public opinion expressed through elections," he said. "People in Singapore won't stand for a rogue government".