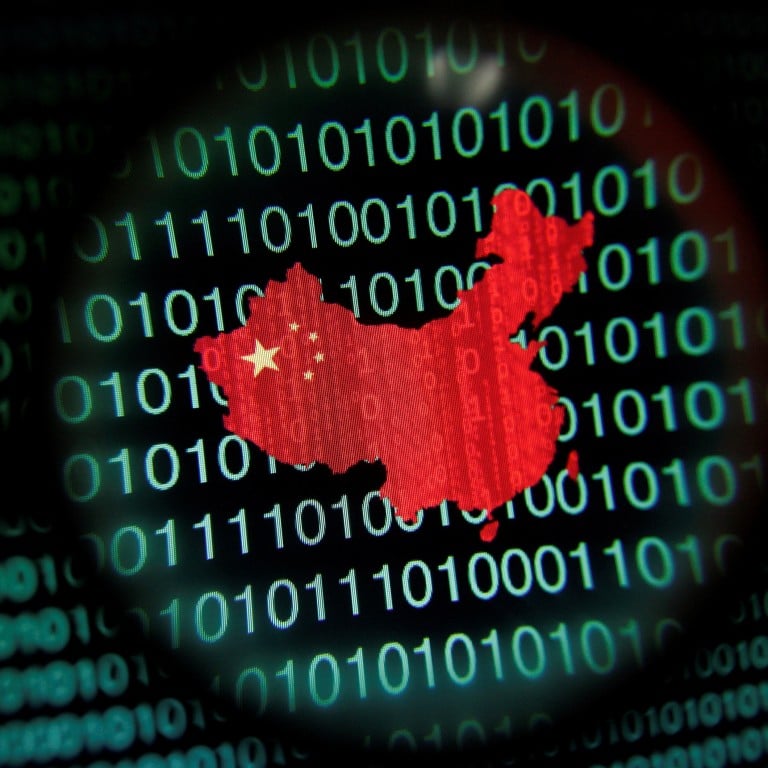 Is China the 'Country X' Singapore's foreign interference law dare not name? 'There are no angels in this game', Shanmugam says
Critics widely assume the Fica act, which has drawn flak for its extensive powers and broad wording, is aimed at Beijing's cyberespionage activities, but the home affairs minister points out Western powers like the US are no strangers to meddling
'Naming and shaming' is a 'nuclear option' that Singapore is best to avoid with some countries or it risks too high a political cost, experts say. Even so, calling out the US is a sign of a relationship with 'a certain resilience'
In debating
Singapore's
contentious new foreign interference law this week, the opposition signalled that while they were on the same page as the ruling People's Action Party (PAP) on the scourge of external meddling, they shared little else.
With widespread civil society concern over the breadth of discretionary powers written into the Foreign Interference (Countermeasures) Act, or Fica, the opposition leader Pritam Singh said he could not recall any other piece of recent legislation that was "understood in such a diametrically opposing way" by the government and the public.
In nearly 11 hours of debate, MPs from Singh's Workers' Party raised the alarm on numerous aspects of the bill including its broad wording, near-complete proscription of judicial review and the handing of appellate powers to an executive-appointed tribunal instead of the open court process.
And yet, as the opposition camp sparred with the bill's architect, the powerful home affairs and law minister K. Shanmugam, even they, like him, avoided direct mention of the elephant in the room: that
China
was a major player in regional cyberespionage.
The law, which was approved by the PAP-dominated legislature, aims to deal with foreign meddling in two ways: by targeting "hostile information campaigns" and by regulating interference through local proxies.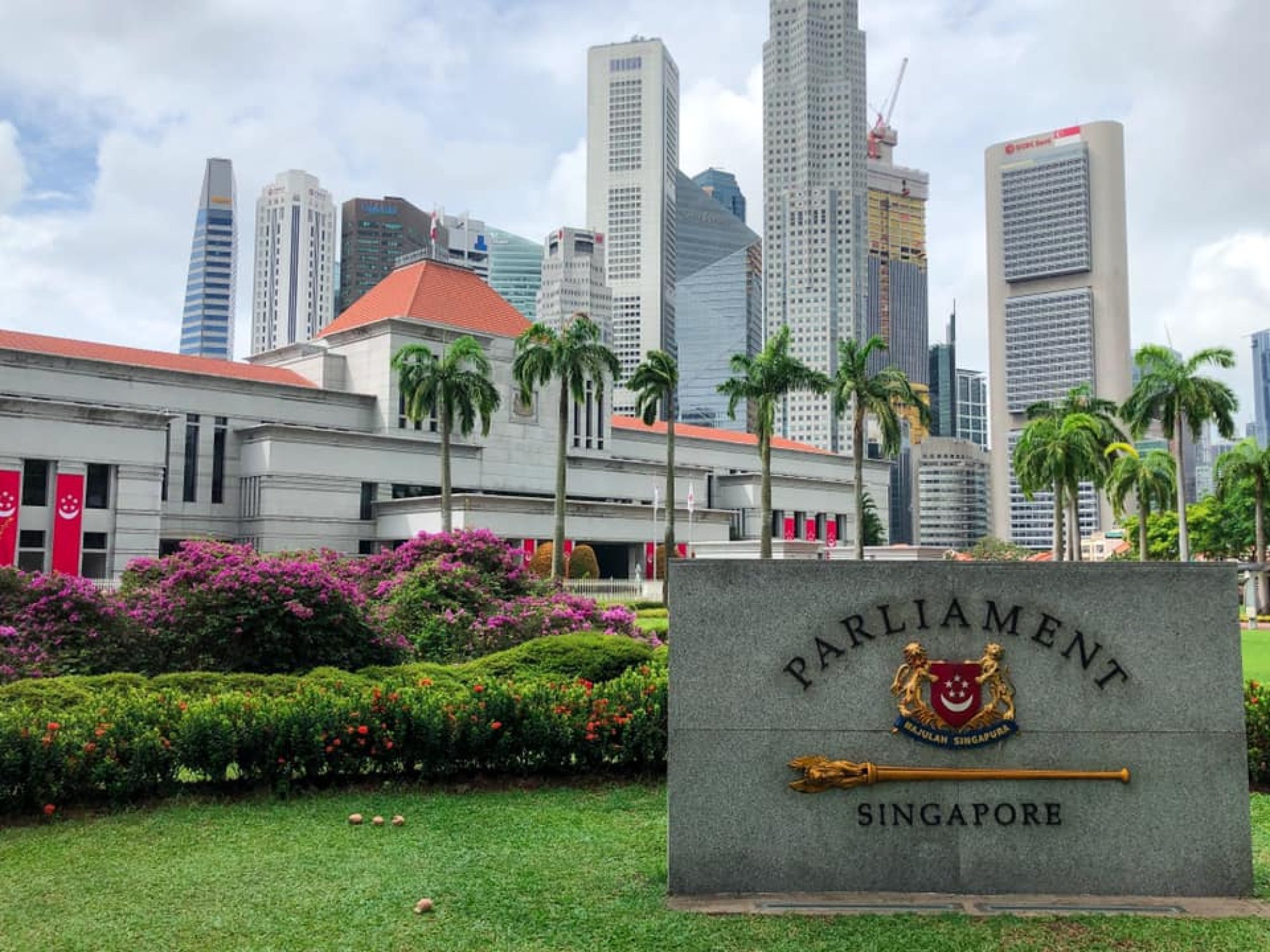 Foreign policy experts had previously surmised that Fica's enactment was being pushed through amid signs of growing Chinese cyberespionage operations across Asia.
But since the bill's tabling on September 13, Shanmugam's Ministry of Home Affairs has avoided directly stating which countries were the key perpetrators of foreign influence operations, even as it underscored the urgency of the new law.
Instead, the ministry has alluded to various scenarios, including those that appear similar to Chinese-linked activities in
Australia
and the European Union, without mentioning the countries involved.
In parliament on Monday, MPs took that cue too, as they peppered their speeches with anecdotes and questions about real-life foreign interference scenarios. Among the euphemisms used were "Country X", "North Asian country" and "a large East Asian power".
Observers told This Week in Asia that the deliberate skirting around mention of China reflected an understanding that the island nation stood to gain little from confronting the Asian superpower more directly – even if there was an unspoken consensus that Beijing was a key factor in the crafting of the law.
Dylan Loh, an assistant professor of public policy and global affairs at the Nanyang Technological University, said the likes of the
United States
and Britain had little restraint in naming suspected sources of hostile information campaigns as they had the "resources to manage the repercussions".
"For smaller countries like Singapore 'naming and shaming' would almost be tantamount to the 'nuclear option' and we do not have to rely on this practice to get the message across," the Singaporean professor said.
Ben Bland, director of the Southeast Asia programme at Australia's Lowy Institute, said publicising the source country of hostile information campaigns would not "necessarily deter that country especially if they are a great power or even take pride in their reputation for meddling in others' affairs".
Just a week before the legislative debate on Fica, the Institute for Strategic Research at France's Military College released a 646-page report that detailed how Singapore was among the targets of Chinese influence operations.
The report mentioned, among other things, Singapore's 2017 ejection of the Chinese-American academic Huang Jing for his alleged covert actions at the behest of Beijing.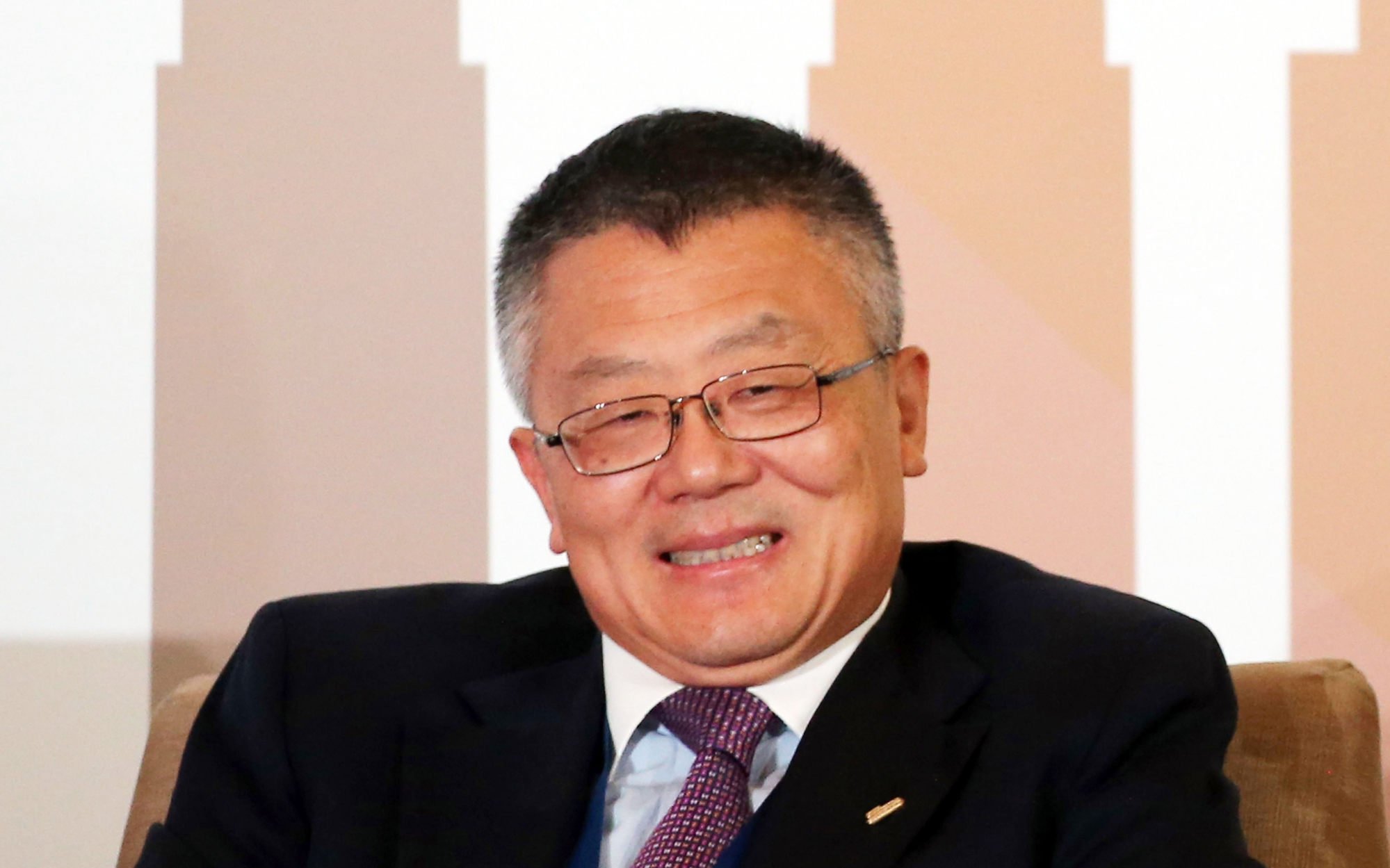 It suggested a 2018 hacking of the republic's health care data – including that of Prime Minister
Lee Hsien Loong
– might have been an act of retaliation by Chinese state actors over the Huang Jing saga.
In parliament, Shanmugam on more than one occasion said it was simply not feasible for Singapore to name state actors involved in hostile information campaigns due to the huge geopolitical costs that could be incurred.
"When we asked Huang Jing to leave, we didn't say who he was acting for. Why?," Shanmugam said in a nearly two-hour opening speech on Monday.
He added: "The foreign policy and national security implications are too serious. The US can name any country it wishes. But we are a price-taker in this business of international relations."
He also sought to emphasise that Singapore was aware that the West too was an active player in interference operations, even though Western media reports predominantly named Russia, China, Iran and North Korea as the chief culprits.
"But anyone sensible will know that the US, UK, Western countries, have similar or perhaps, in the case of the US, even superior capabilities. Really, there are no angels in this game."
Nonetheless, not calling out the suspected source country when their actions are persistent could give the impression to the perpetrator that "there is going to be very little political cost" of these operations, Loh said.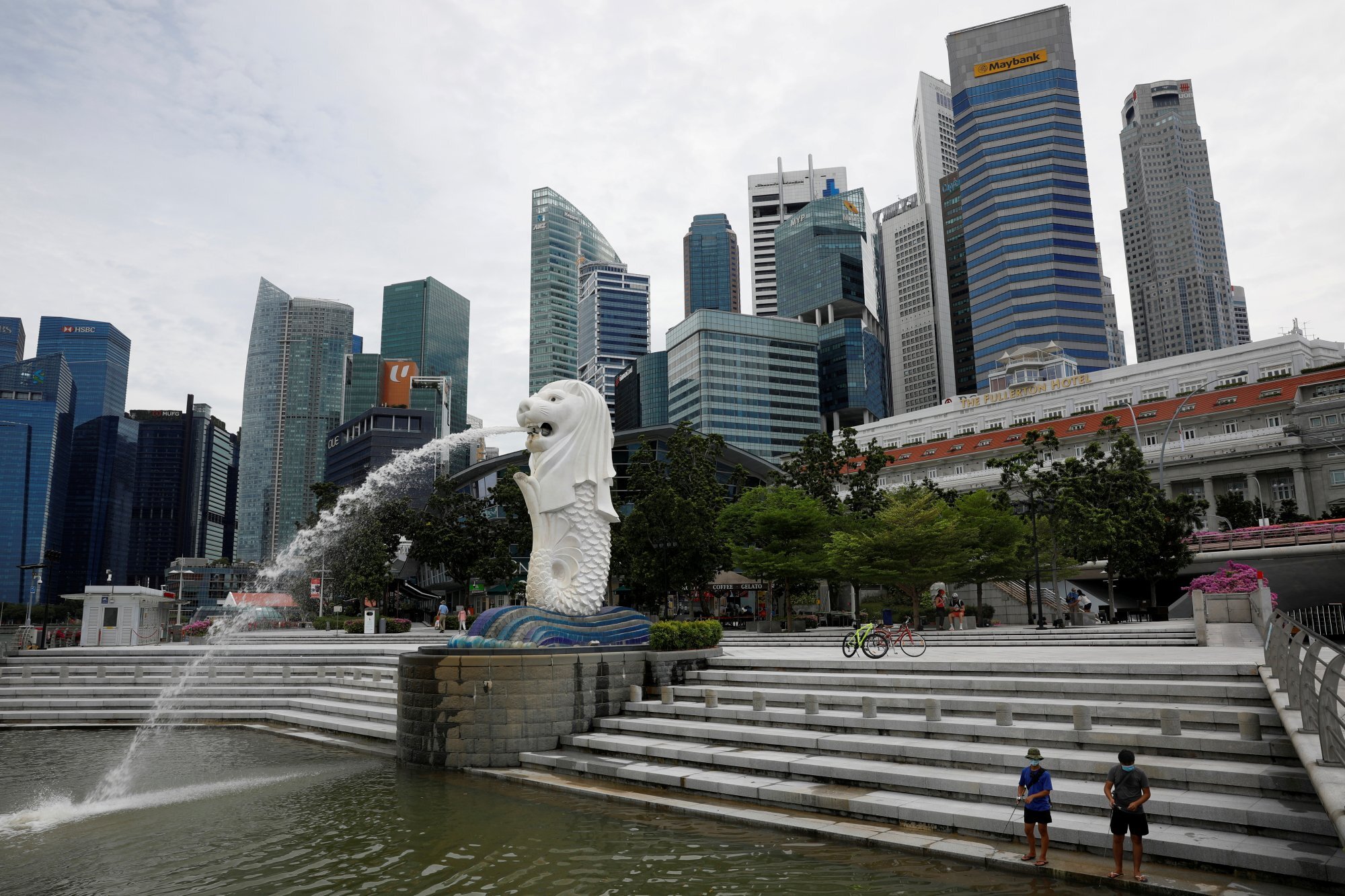 In such an instance, the naming and shaming could be done "vicariously through retired officials, academics and the media", the academic said.
Ultimately, how transparent smaller countries were in openly criticising interference operations by external powers might also have to do with the nuances of bilateral affairs, Loh and Bland suggested.
Shanmugam in his speech directly referenced interference operations allegedly conducted in third countries by Russia and the US, citing examples from various reports.
In contrast, references to what seemed to be Chinese actions were more oblique.
In one instance, he recounted how Singapore experienced a coordinated hostile information campaign during a "period of tension with another country" between 2016 and 2017.
During that period, Singapore-China ties plunged over the republic's non-support of Beijing's position over an arbitral ruling on the
South China Sea
dispute.
A shipment of Singaporean armoured vehicle carriers returning to the city state from exercises in Taiwan was
seized and held in Hong Kong
for two months over a customs-related issue. Observers suggested it was a form of reprisal by Beijing.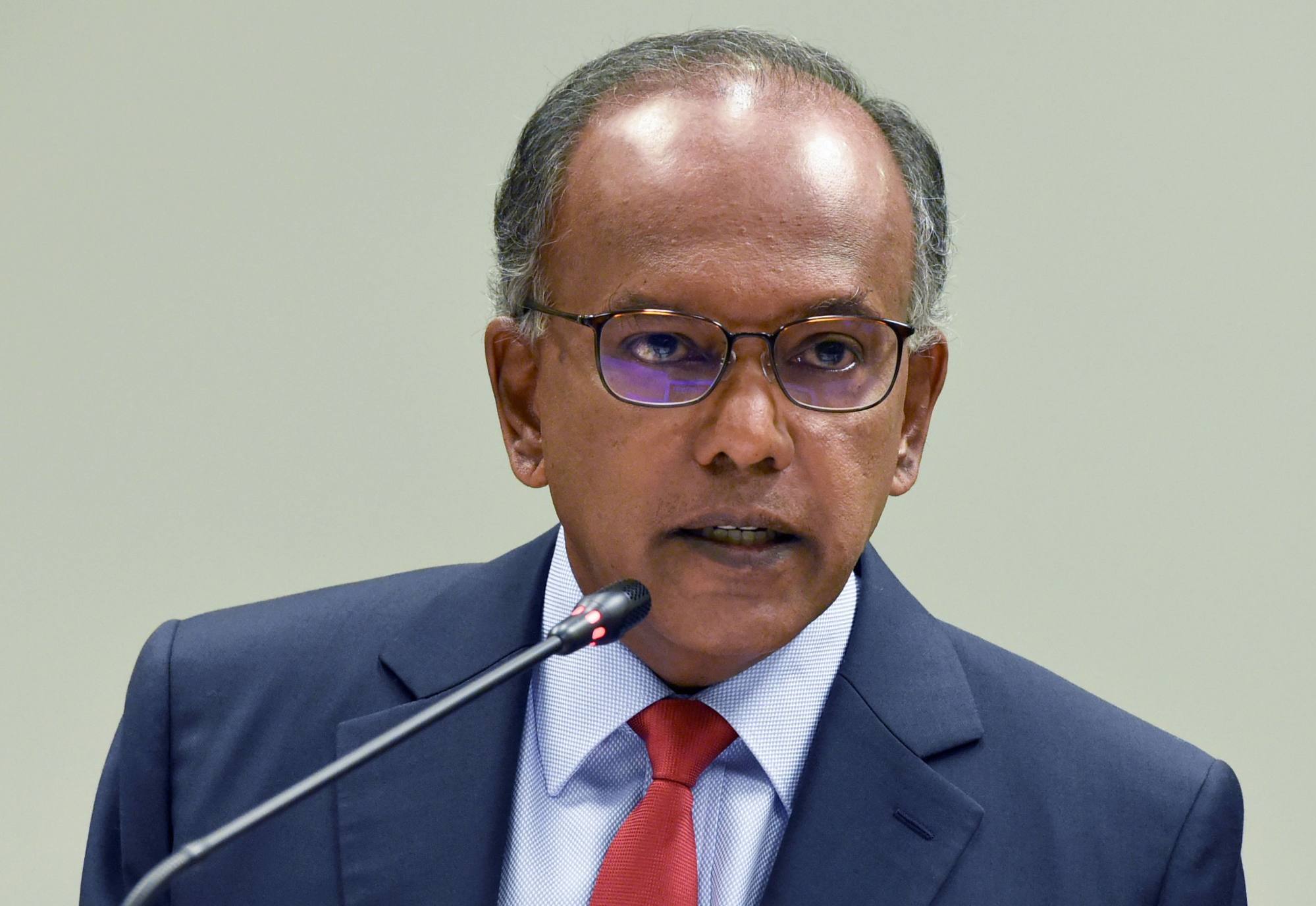 Shanmugam did not mention China by name or these details, but instead noted that the hostile information campaign during that period involved commentaries and videos uploaded on social media accounts that had lain dormant for years.
He said: "Many of these were in Mandarin and targeted our Chinese-speaking population. They were also widely circulated via chat apps and aimed to influence sentiments among Singaporeans."
Asked about the seeming difference in comfort levels in criticising Western countries versus China, Loh referenced how the "premium placed on 'face' is far higher in Beijing than [in other capitals]".
He said: "Privately, I think a lot of candid discussions can be held but once a party internationalises an issue vis-à-vis China, the scope for compromise tightens."
Bland said in general Southeast Asian officials were "reluctant to publicly criticise the Chinese government because they feared a harsh rhetorical response from China's diplomats or economic coercion of the sort that Australia is now suffering".
In contrast, these officials were more comfortable calling out the US and its Western allies, a phenomenon that the researcher said reflected "a certain resilience in US-Southeast Asia relations".
"The willingness and ability to agree to disagree is a sign of strength and maturity in bilateral partnerships," he said.