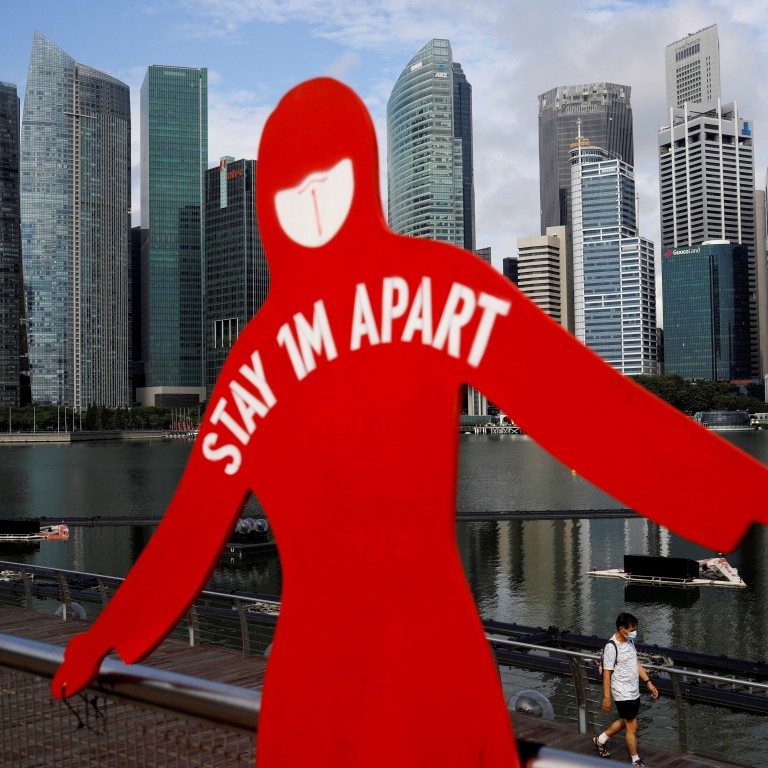 Singapore to open travel corridors with US, UK, six other 'living with Covid' nations
In major easing of travel restrictions, Singapore will open travel corridors with the US, UK, France, Italy, the Netherlands, Spain, Canada and Denmark
Prime Minister Lee Hsien Loong in televised speech predicts current record wave of cases will take up to six months to stabilise
Singapore and eight Western nations including the United States and Britain will soon open quarantine-free travel lanes for vaccinated travellers, authorities said on Saturday, marking the country's most extensive easing of travel restrictions since borders were shut last March.
Canada, Italy, France, the Netherlands, Spain and Denmark will also open "vaccinated travel lanes" with the island nation. These lanes will begin operations starting October 19.
The new travel corridors were unveiled as Prime Minister Lee Hsien Loong said in a televised address that Singapore, a vaccine pacesetter, would press on with its "living with Covid-19" plan even amid a surge that has caused record daily caseloads and a spike in deaths.
Lee said it would take Singapore "at least three months, and perhaps as long as six months" to get the relatively restriction-free state that much of Europe and the West was currently enjoying.
The prime minister underscored that countries that prematurely lifted restrictions had "paid for it dearly, losing many lives along the way".
Still, he said the country could not "stay locked down and closed off indefinitely", and acknowledged that business disruptions, job losses and the separation of families across borders had caused "psychological and emotional strain and mental fatigue".
The country's multi-ministerial Covid-19 task force unveiled the easing of travel restrictions in a separate televised press conference held immediately after Lee's address.
With the eight new vaccinated travel lanes, Singapore now has such schemes with 11 countries.
On Friday, it unveiled a
similar arrangement with South Korea
– to become operational on November 15 – and vaccinated travel lanes with Germany and Brunei have been in place since September.
Collectively, the 11 countries – among Singapore's top 20 trading partners – make up about 10 per cent of Changi Airport's pre-Covid annual passenger arrivals, Transport Minister S. Iswaran said.
"While still a far cry from where we were pre-Covid, this is a significant step in the reopening of our borders, and crucial to reclaiming and rebuilding our status as an international aviation hub with global connectivity," Iswaran added.
In a further boost for travellers, countries involved in these corridors will require just two polymerase chain reaction (PCR) tests – one upon arrival and another on departure.
Under existing arrangements, vaccinated travel lane users in Singapore have to undergo four tests, including one the third day of their stay and another on the seventh day.
The vaccinated travel lanes are strictly for those who have received their
Covid-19 vaccines
. Children and those medically exempted from being inoculated cannot use these travel schemes.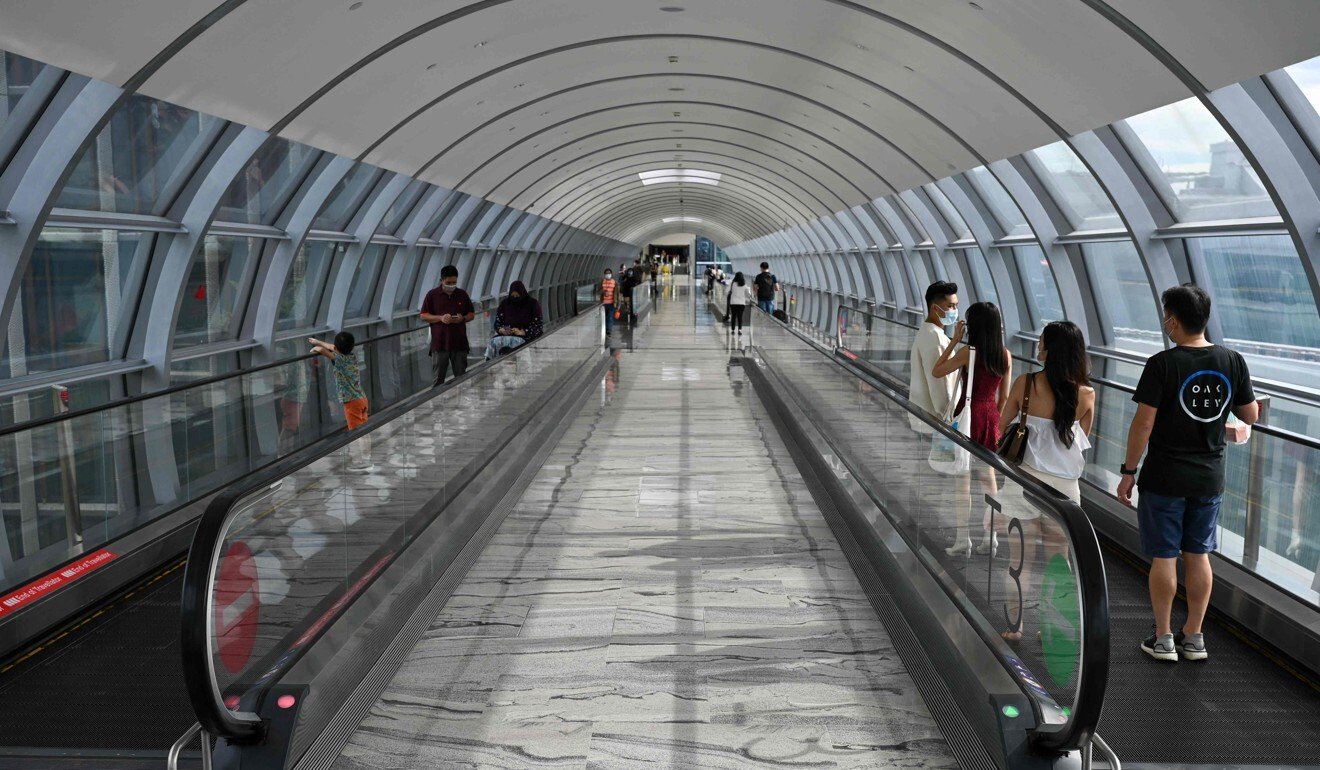 Singapore-based economist Song Seng Wun told This Week in Asia the expected increase in visitor arrivals via the slew of new vaccinated travel lanes would likely have a material positive impact on the country's gross domestic product, given its traditional dependence on "external demand for goods and services".
"A busier Changi Airport will mean a busier Merlion too," the CIMB Private Banking economist said, referring to the iconic tourist attraction at the heart of Singapore's Marina Bay waterfront district.
Shortly after the announcement, Singapore Airlines said it would begin operating designated flights to 14 cities that would serve travellers using the vaccinated travel lanes.
Nuno Guerreiro, the regional director for the South Asia Pacific region for Booking.com, said the new lanes represented "a positive step forward towards the overall revival of travel".
Guerreiro said Booking.com's own research showed "pent up demand for travel" in the country, with Singaporeans indicating they would not travel until they had been fully vaccinated.
Before the pandemic, Singapore residents were among Asia's most avid travellers, with many of them taking advantage of Changi Airport's hub status and the burgeoning of budget airline routes to Southeast Asian destinations.
The city state since the end of May said it wanted to transition to an endemic Covid – with a relatively low number of daily cases – as its vaccination rate soared.
But a Delta variant-fuelled surge has seen the plan get off to a stuttering start. To disrupt the latest surge, authorities on September 27 imposed a fresh set of rules that included restricting diners to groups of two instead of five and directing employers to allow work-from-home arrangements as much as possible.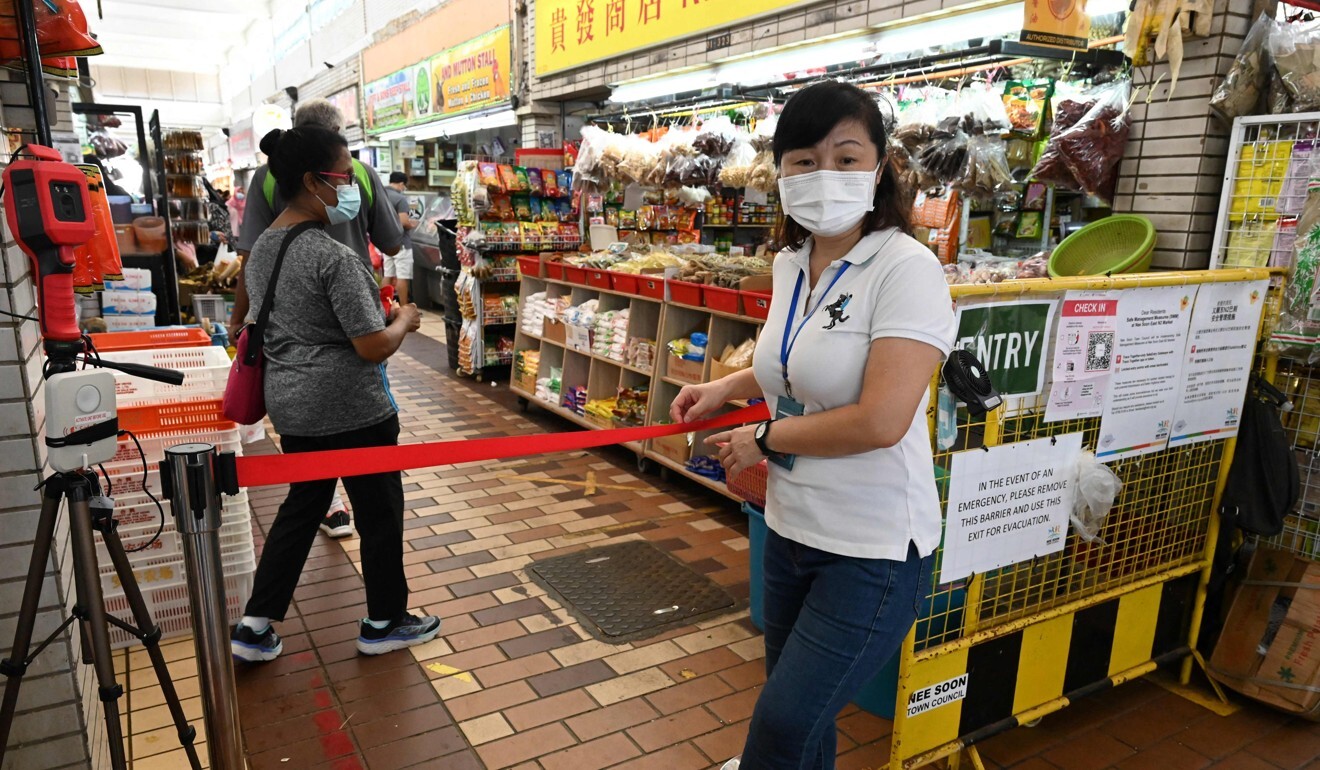 Singapore reported a record 3,703 cases on Saturday and the current death tally is 153.
Of 49,658 cases over the last 28 days, 98.4 per cent only saw mild or no symptoms, 1.3 per cent required oxygen supplementation, 0.1 per cent required intensive care, with a 0.2 per cent death rate.
In their press conference on Saturday, officials in the coronavirus task force outlined several changes to existing pandemic control measures. For instance, from Sunday, most patients who test positive for Covid-19 will be asked to recover at home.
Only children under five, partially vaccinated and unvaccinated individuals above the age of 50 and vaccinated individuals above the age of 80 are not included in the home recovery programme.
On social gatherings, measures will be further tightened for unvaccinated residents, who already cannot dine at restaurants. Starting next Wednesday, they will not be able to dine at hawker centres, coffee shops or enter shopping malls and visit attractions.
The country's vaccination booster programme – currently rolled out to those aged above 50 – meanwhile will be expanded to a wider range of the population, with those between the ages of 30 to 49 now eligible.
Additional reporting by Dewey Sim
This article appeared in the South China Morning Post print edition as: Singapore extends travel lanes