Asean
Get more with myNEWS
A personalised news feed of stories that matter to you
Learn more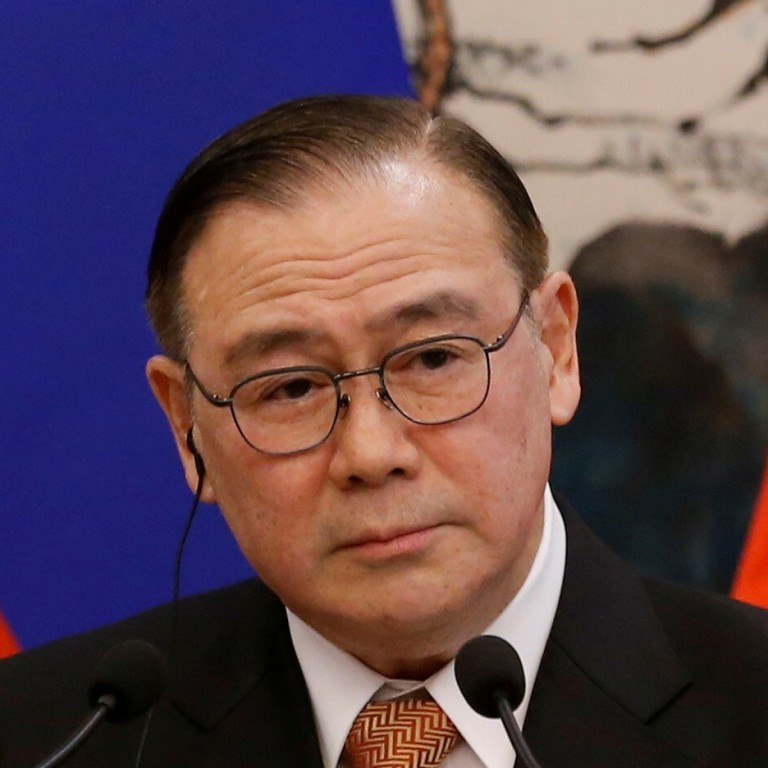 Asean risks credibility if Myanmar junta chief attends summit: Philippine foreign secretary Locsin
Locsin has warned that the bloc will lose its standing as a 'real regional organisation' if it allows coup leader to join a virtual summit later this month
Speaking at an online event, he also welcomed the Aukus pact between Australia, Britain, and the US as it 'strengthens deterrence' in the region
Philippine
foreign secretary Teodoro Locsin Jnr on Thursday warned that the Association of Southeast Asian Nations (
Asean
) would lose credibility if the leader of the junta in
Myanmar
was allowed to attend a virtual regional summit this month.
"We can continue keeping [Myanmar] at a distance but … if we relent in any way, our credibility as a real regional organisation disappears," Locsin said in a Zoom event hosted by the Lowy Institute, an Australian think tank.
His comments came ahead of a meeting on Friday during which Locsin and his fellow Asean foreign ministers will discuss whether to exclude General Min Aung Hlaing from the summit, which will run from October 26 to 28.
Myanmar Erywan Yusof, Asean's special envoy to Myanmar, last week told Reuters that some members of the bloc had been "deep in discussions" about not inviting the coup leader.
Malaysia
,
Singapore
and Indonesia had indicated that they were in favour of excluding Min Aung Hlaing from the summit, but were pushing for a consensus among nine Asean states, Reuters quoted sources as saying on Thursday.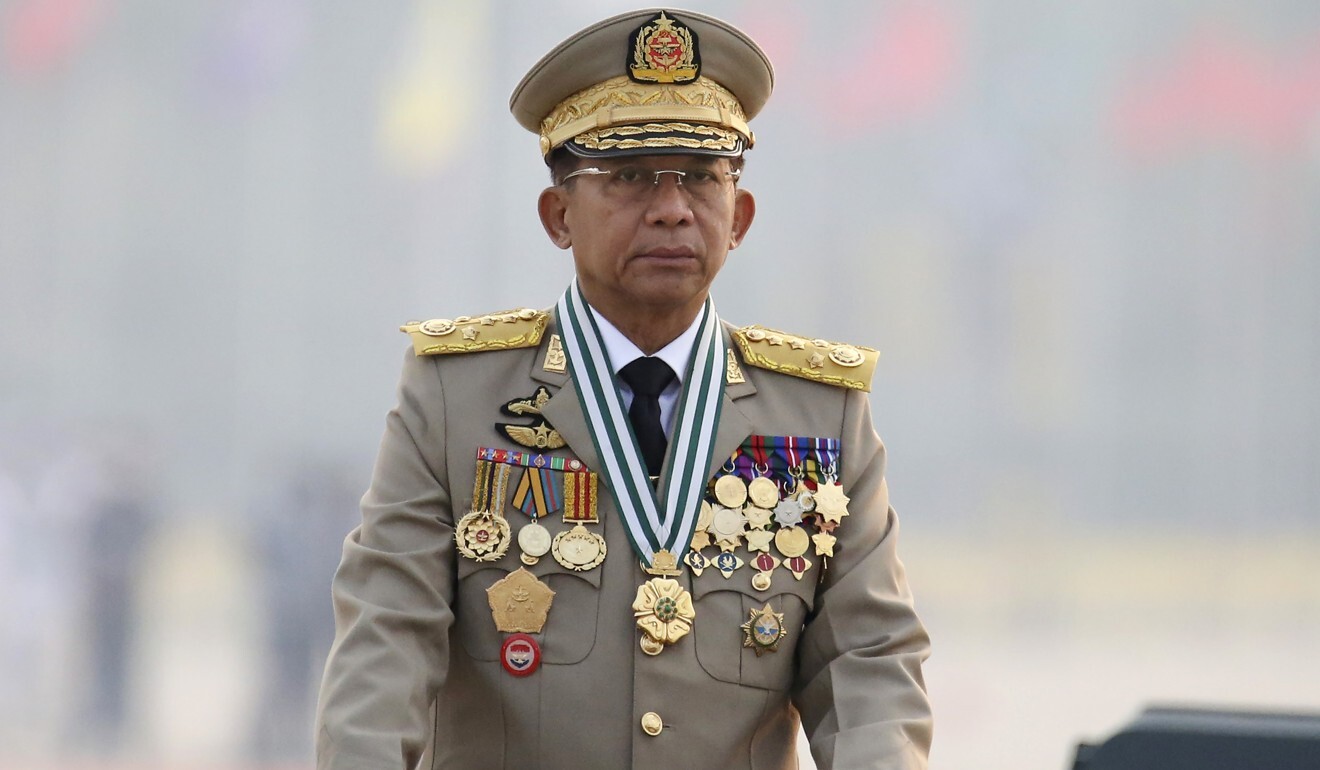 Locsin also voiced support for excluding Min Aung Hlaing from future summits, adding that he also wanted further discussions about the possible snub.
"I would be sitting down with my Asean colleagues about it. First I want to see a return of the status quo [in Myanmar] … that's my position," he said, adding that jailed leader
Aung San Suu Kyi
needed to be part of the country's future.
Locsin said Suu Kyi was in a similar position to the daughter of George Washington, the first president of the United States, because "her father founded that nation, her father founded that army".
"You can't take her out of the equation," he said.
However, he also said Myanmar's army was "essential to its existence" and "must stay there" as without it, the country would have become "a hellhole of anarchy".
Locsin also raised other issues during the event, including the Philippines possibly acquiring diesel submarines from Australia, inviting Canberra to become a member of Asean, and tensions in the
South China Sea
.
He said the Philippines was originally planning to buy diesel-powered submarines from France because "it comes with a 20-year warranty and training", before the US suggested that they buy extra submarines from Australia that Canberra had ordered under their deal with France.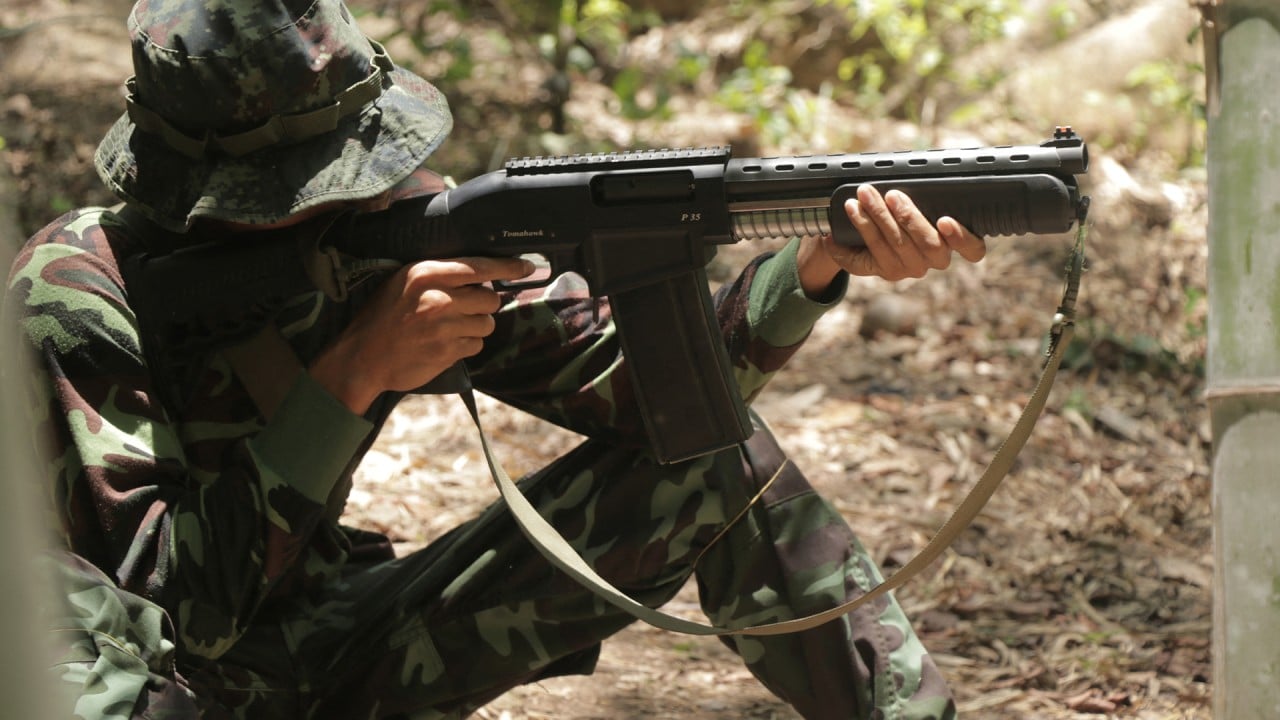 02:30
Myanmar's anti-coup protesters get combat training in jungle to fight military junta
Myanmar's anti-coup protesters get combat training in jungle to fight military junta
Australia has since scrapped that deal in favour of the Aukus pact it has formed with Britain and the US as a counterweight to China, under which it will acquire nuclear-powered submarines from the US.
Locsin welcomed Aukus because it "strengthens deterrence".
"When one power is too far away, the other power may think its proximity gives them an advantage. But when the whole area of a future battlefield is just swarming with really deadly weaponry, that clears the mind, focuses the thinking and makes them realise [any] response will be immediate and possibly devastating," he said.
He also repeated his suggestion that Australia should become part of Asean since the bloc "is not an ethnic, cultural in any way Asian grouping. It is a geographical grouping for mutual defence and regional stability. What rounds up the circle of security is the anchor of Australia right underneath."
The foreign secretary also said that the need for the long-discussed Code of Conduct in the South China Sea was "already a recognition that the dominant power is China".
As for Beijing's "wolf warrior diplomacy" he said the approach "forces them to articulate very clearly their extreme position, which sometimes comes as very refreshing because the US is also known for their wolf warrior [ways]".
Locsin said an advantage of this form of diplomacy over traditional Asian statecraft which was "so soft, so filled with generalities" was that "now you know what's the red line for them, for us".
He insisted that his outspoken stance on Twitter was "not a weapon" and was instead just a way of venting.
Finally, on whether Manila's Mutual Defence Treaty with Washington would require it to support the US in case Taiwan was attacked, Locsin said: "Taiwan is not part of our territory."