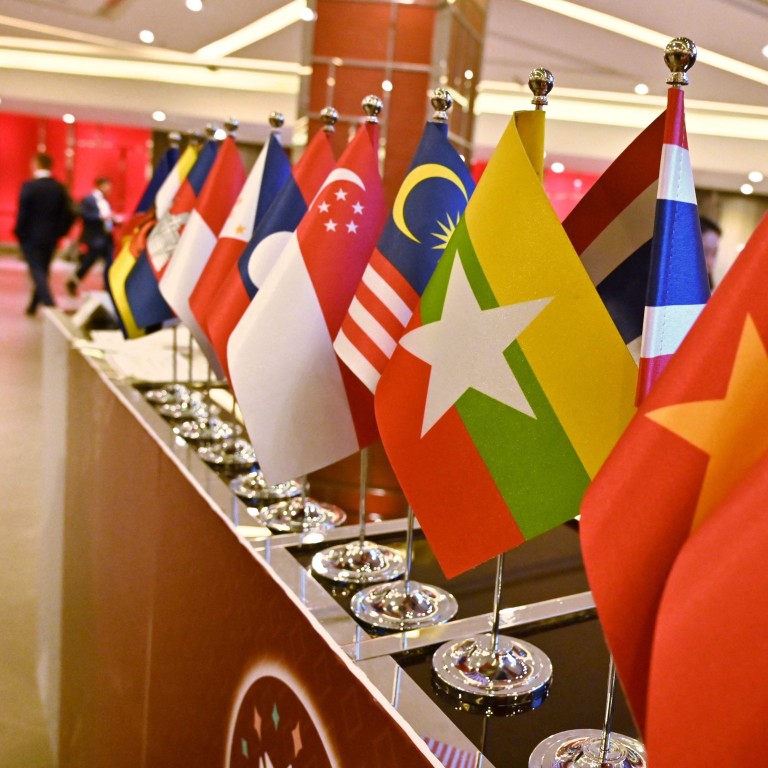 Xi-Asean summit boosts China's plan to upgrade Southeast Asia ties to comprehensive strategic partnership
The Chinese president will meet Asean leaders in November; Singapore and Malaysia have signalled their readiness to elevate the bloc's ties with China
Meanwhile, Asean agreed to upgrade ties with Australia, which gave assurances the AUKUS pact was no threat to the region
China's
long-held plan to upgrade ties with the Association of Southeast Asian Nations (
Asean
) to a higher tier of diplomatic recognition could come to fruition during next month's special summit between President
Xi Jinping
and the bloc's leaders, observers have said.
The prime ministers of
Malaysia
and
Singapore
signalled their readiness to participate in November's summit during the bloc's talks with Chinese Premier Li Keqiang on Tuesday.
The summit with Xi – which has not been previously publicised – is being held to commemorate the 30th anniversary of Beijing becoming one of Asean's "dialogue partners".
Asean currently has 11 dialogue partners including the
United States
,
Britain
, Russia and
India
. The status grants these economies high-level access to Asean meetings, and has been conferred to the 10 nation bloc's key trading partners.
"Malaysia welcomes and looks forward to the convening of a Special Asean-China summit to commemorate the 30th anniversary of the Asean-China dialogue relations," Malaysian Prime Minister
Ismail Sabri Yaakob
said during the Asean-China summit.
Tuesday's talks with Premier Li are part of the bloc's biannual summit comprising internal talks as well as meetings with dialogue partners.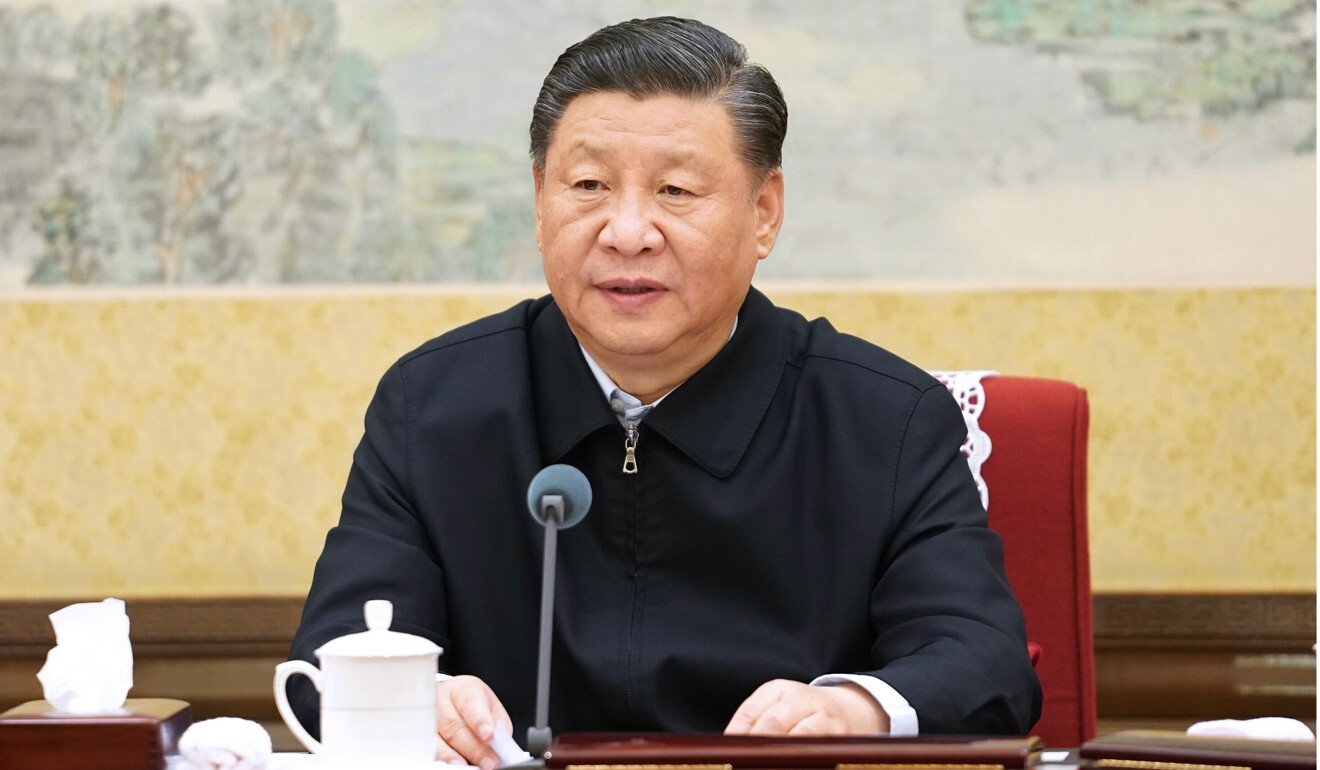 Singapore's Prime Minister
Lee Hsien Loong
, in his brief remarks during talks with Li, said he was similarly looking forward to the summit with Xi, and that the republic "agreed in principle" for China to upgrade relations with Asean to a Comprehensive Strategic Partnership.
Chinese Foreign Minister Wang Yi first unveiled plans to elevate ties with Asean in June, during a special meeting with Asean foreign ministers in Chongqing.
Countries and groupings that have so-called partnership-level ties with China are ranked on a tier that spans from cooperative partnerships, to comprehensive cooperative partnerships, strategic partnerships and comprehensive strategic partnerships.
In 2019, ties with
Russia
were elevated to the status of "comprehensive strategic partnership of coordination in the new era".
The US has a "strategic partnership" with Asean, though President
Joe Biden
on Tuesday pledged to strengthen ties.
Meanwhile, Australia and Asean agreed on Wednesday to establish a "comprehensive strategic partnership". Australian Prime Minister Scott Morrison also reassured the bloc's leaders that the AUKUS trilateral security pact between his country, the United States and Britain – under which Australia will get access to nuclear-powered submarines – would be no threat to the region.
Malaysia and Indonesia in particular have voiced worries about a potential nuclear arms race, amid moves by Western nations to counter Beijing's influence in the region, including in the disputed South China Sea.
Ngeow Chow-Bing, director of the Institute of China Studies at the University of Malaya, said Beijing had been hoping to upgrade ties for a while, given that Asean had been first granted strategic partnership status in 2003.
Ngeow said that China usually hoped to upgrade ties within a 10 year time frame.
"But Asean as a whole has been less than enthusiastic and hence this did not proceed far for years. But China seemed to be more confident this time, so the special summit may indeed be the occasion to announce it," he said.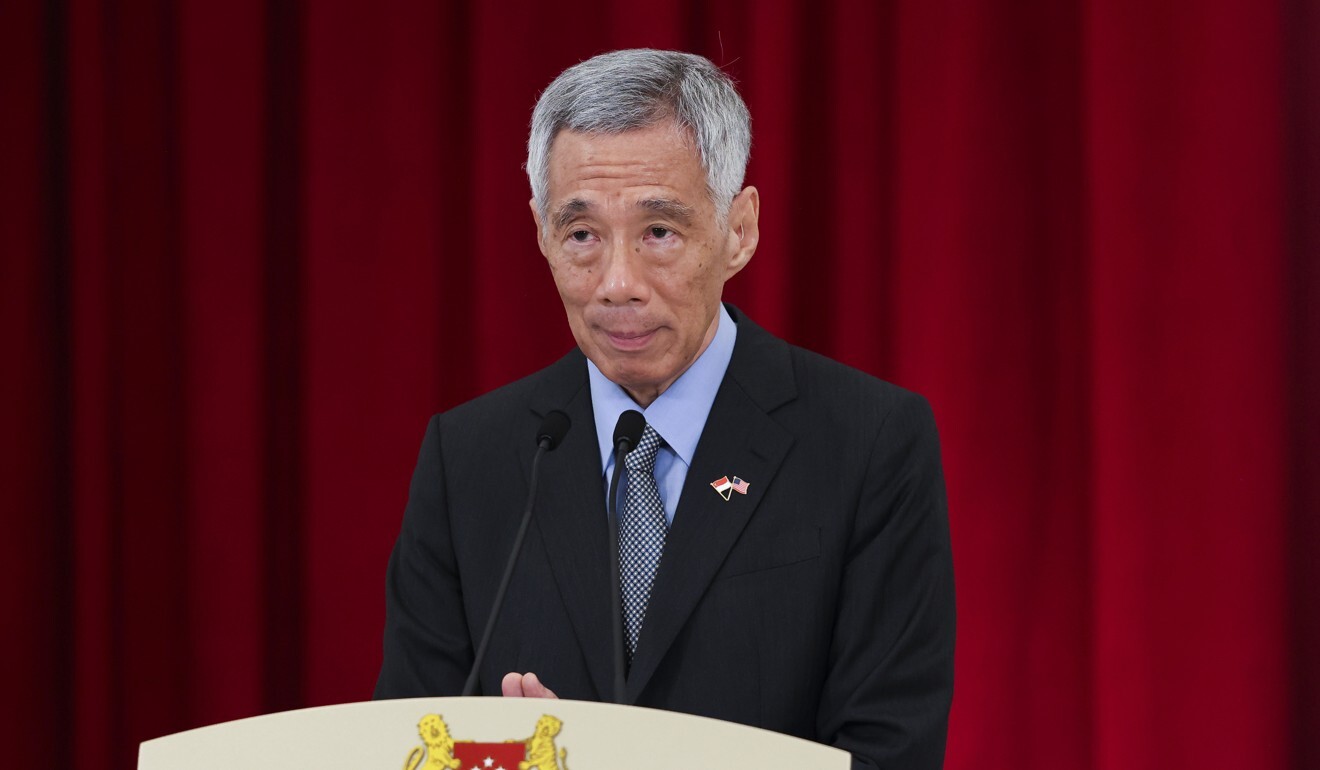 Chong Ja Ian, a keen observer of China's influence in Southeast Asia, said Asean and China had "incentives to show that their relations are on a positive trajectory".
Nonetheless, it was unclear what the upgrade in ties would mean in practice as the grouping's member states' foreign policy outlooks "diverge across a range of issues," the National University of Singapore political science professor said.
"Since Asean operates by consensus, any move will have to be based on some lowest common denominator."
In his remarks during the session with Li, Singapore's Prime Minister Lee said that Beijing's ties with Asean had "come a long way" since dialogue partner status was granted to the Asian power in 1991. "Last year, Asean became China's top trading partner for the first time. Such achievements have become possible by both Asean and China actively contributing to and investing in an Asean-led regional architecture that is rules-based, open, inclusive and promotes free trade," Lee said, according to a transcript of his remarks.
The Singaporean prime minister also acknowledged Beijing's "swift and consistent" support of Asean's
Covid-19 response
and joint efforts on post-pandemic recovery.
Malaysia's leader meanwhile touched on the
South China Sea
dispute, one of the third-rail matters when it comes to Asean-China ties.
Kuala Lumpur along with other regional littoral states such as
Vietnam
, Brunei, the
Philippines
and
Indonesia
have in recent years contended with increased Chinese assertions in the resource-rich sea, which Beijing claims almost in its entirety on the basis of so-called "historic rights".
The Southeast Asian nations say China's vast nine-dash line claim contravenes their rights under the United Nations Convention on the Law of the Sea (Unclos), which Beijing is party to.
"Malaysia's position on the South China Sea is widely known," Ismail Sabri said. "Nevertheless, Malaysia would like to reiterate that regional stability is of critical importance in these unprecedented times. All countries should work together to ensure that the South China Sea remains a sea of peace, stability and trade."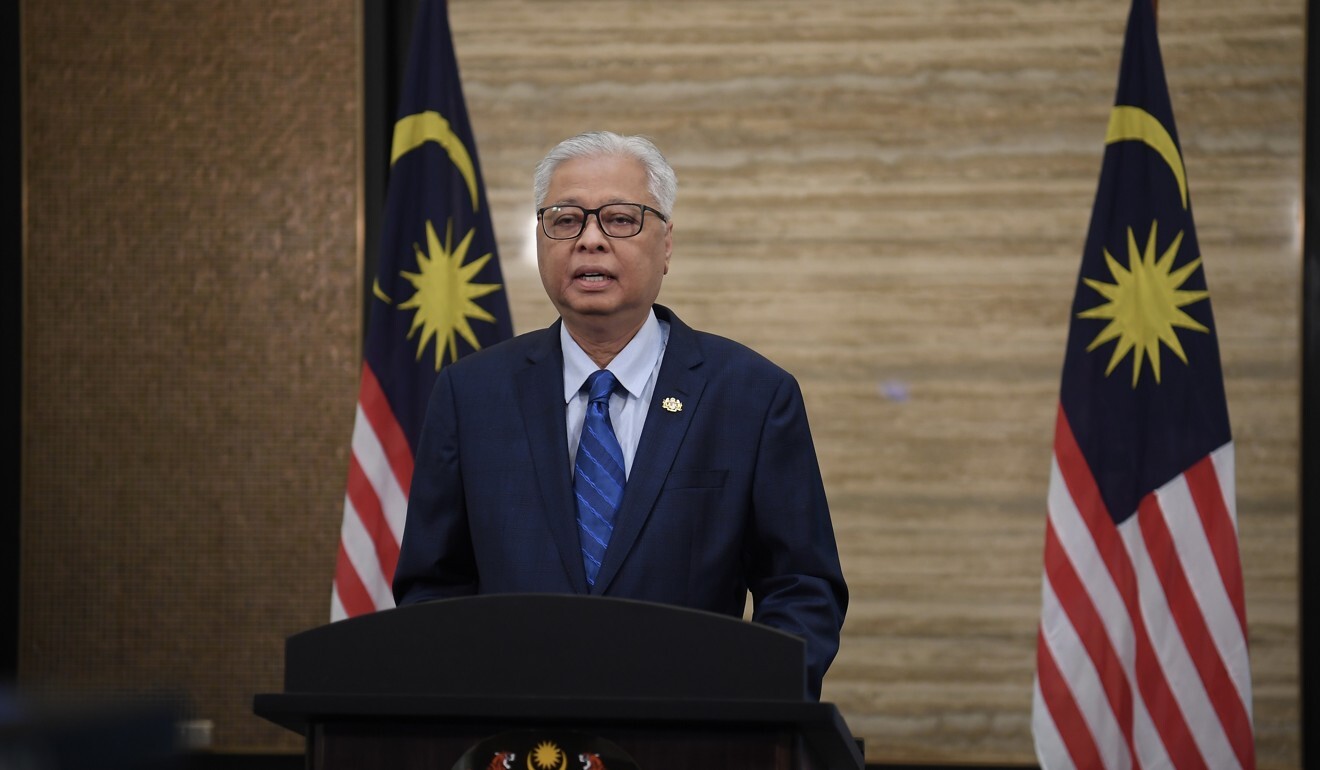 The Malaysian prime minister reiterated his country's position that the dispute should be settled peacefully in accordance with Unclos, and said he looked forward "to the early conclusion of an effective and substantive Code of Conduct in the South China Sea".
The code has been in the works for years, and expectations had been that negotiations could be concluded by this year. Talks however were disrupted by the pandemic.
The Xinhua news agency said Li told Asean leaders during Tuesday's talks that Beijing hoped to hold "commemorative activities"to mark the 20th anniversary of the signing of the Declaration on the Conduct of Parties in the South China Sea (DOC) – a 2002 document that set the stage for the ongoing code of conduct talks.
Both sides should use the occasion to expand practical maritime cooperation, expedite the code of conduct talks, and strive for its early conclusion to make the South China Sea "a sea of peace, friendship, and collaboration", Li was quoted as saying.
Asean's three-day virtual talks which end on Thursday are being held in unprecedented fashion, with
Myanmar
boycotting the meeting over Asean's decision to omit coup leader Min Aung Hlaing over the junta's failure to fully implement a previously agreed peace plan.
This article appeared in the South China Morning Post print edition as: hopes xi-asean summit will forge closer ties